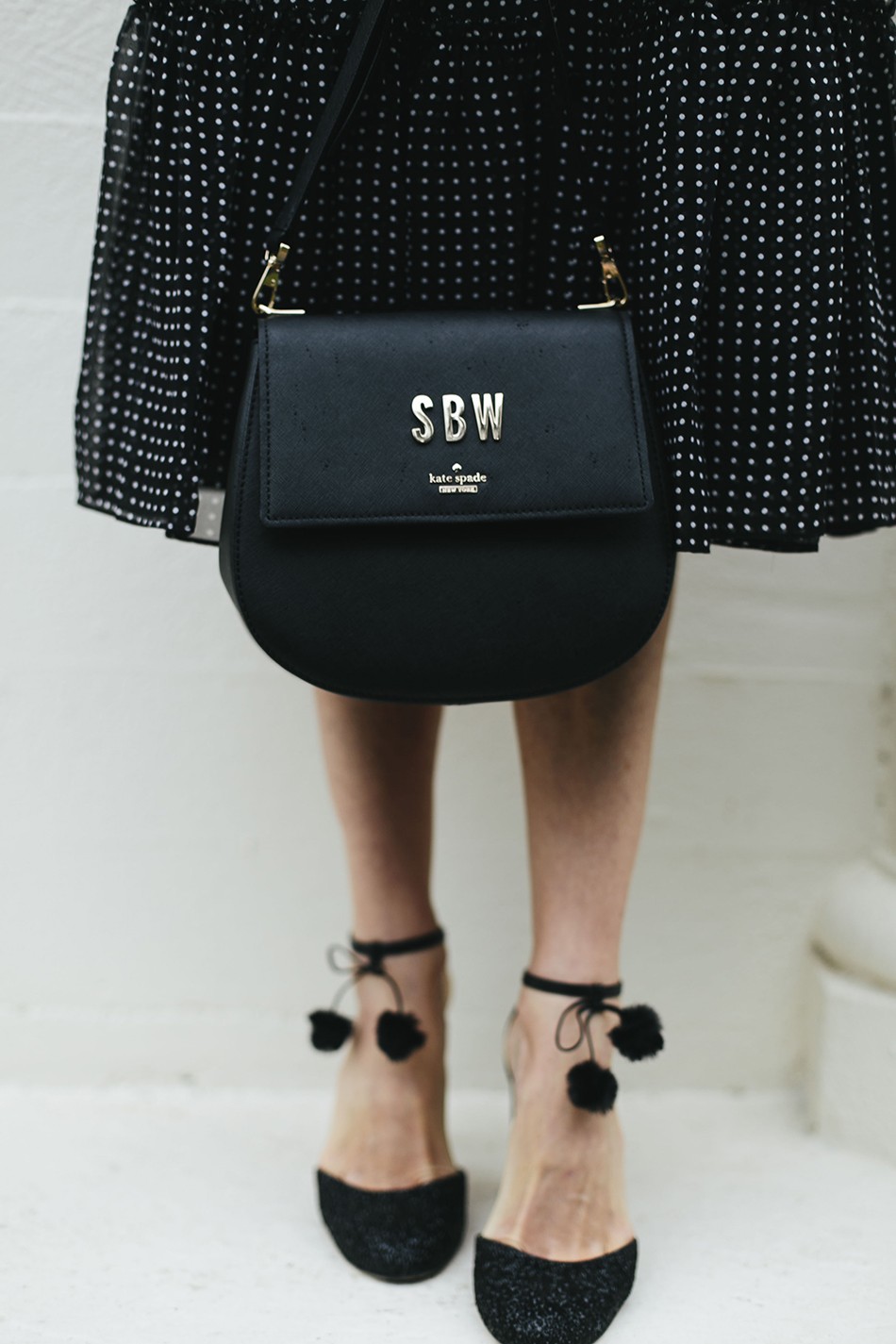 I've always been a fan of personalized gifts. They're a surefire way to make someone feel extra special, not to mention fun to put together. Kate Spade New York just made it loads easier to personalize something special for someone on your list this year, or yourself for the party season—ahem, I did! In fact they have a whole shop section (check it out here) where you can choose your own strap, charms, initials, funny phrases and easily add them to handbags, wallets, notebooks, cell phones and more. Just the process of picking out all your custom options is a blast.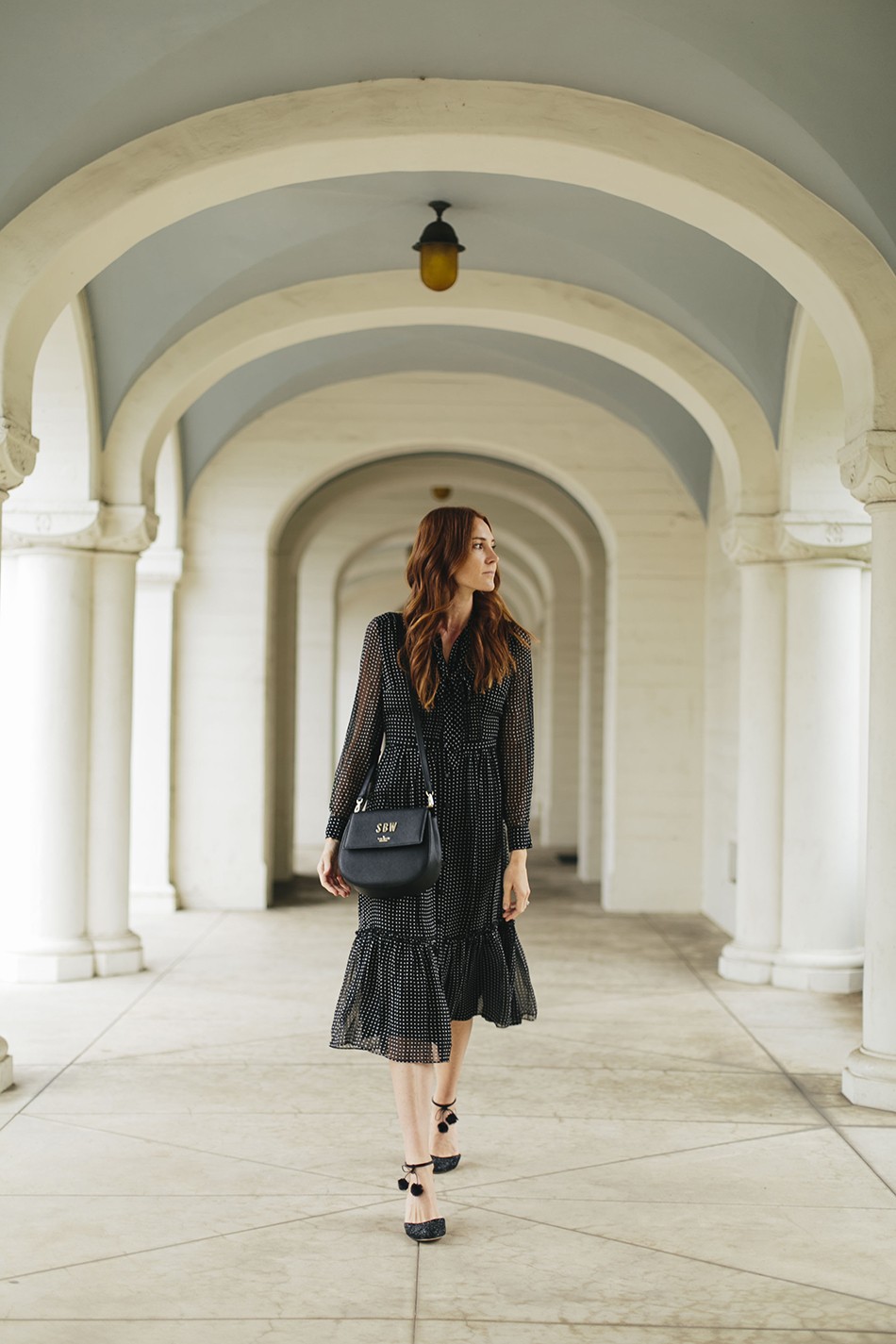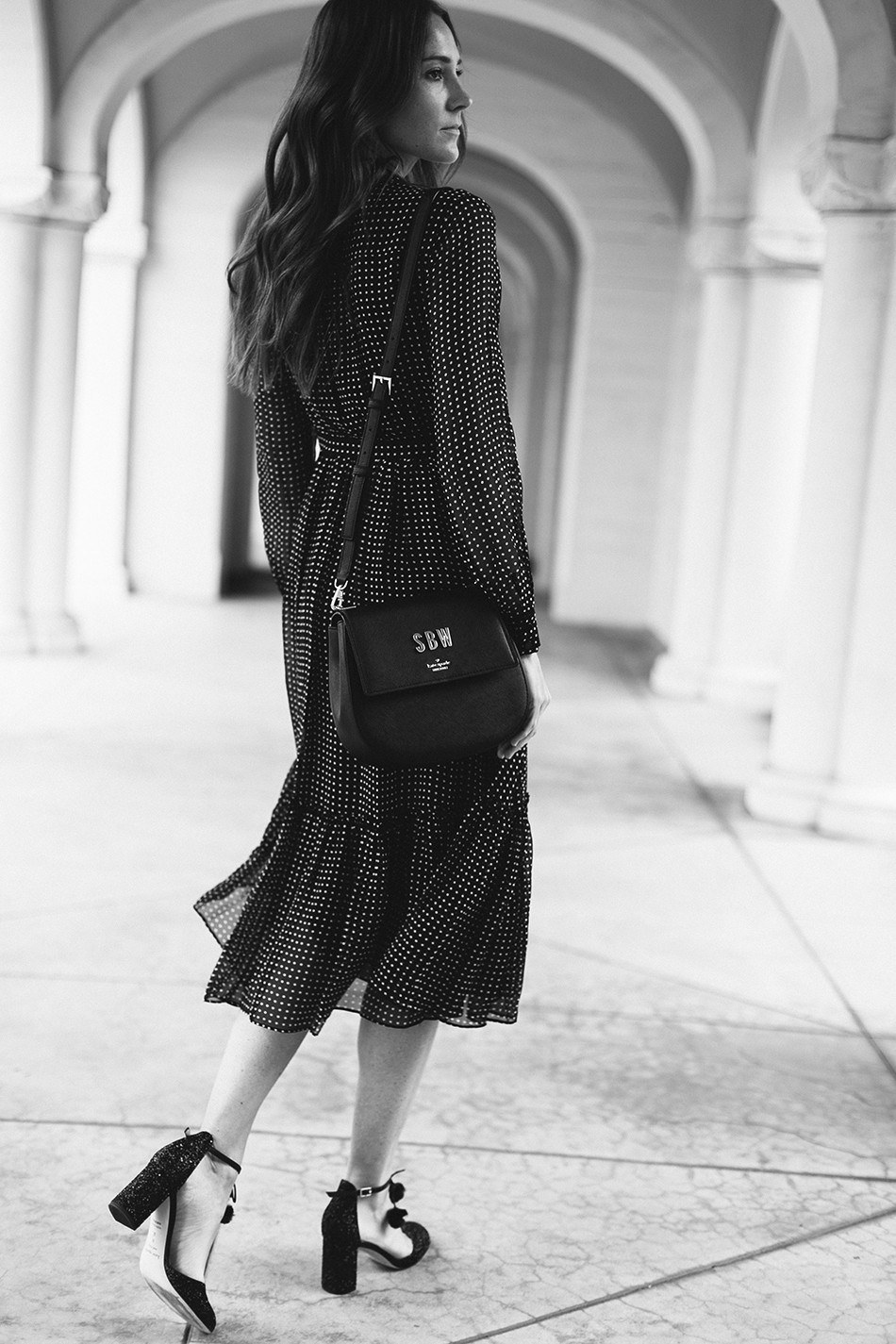 With party season upon us I decided to go with a basic black cross body bag adorned with my initials. I wanted it to go with most of my holiday hoppin' get-ups so I kept things pretty simple. Which leads me to my next tip on Kate Spade New York… in the mood for polka dots? Look no further. For someone who is pretty print specific, I went crazy for the adorable polka dot pieces currently on the site, right down to my toes—easily the most adorable shoes in my wardrobe at the moment.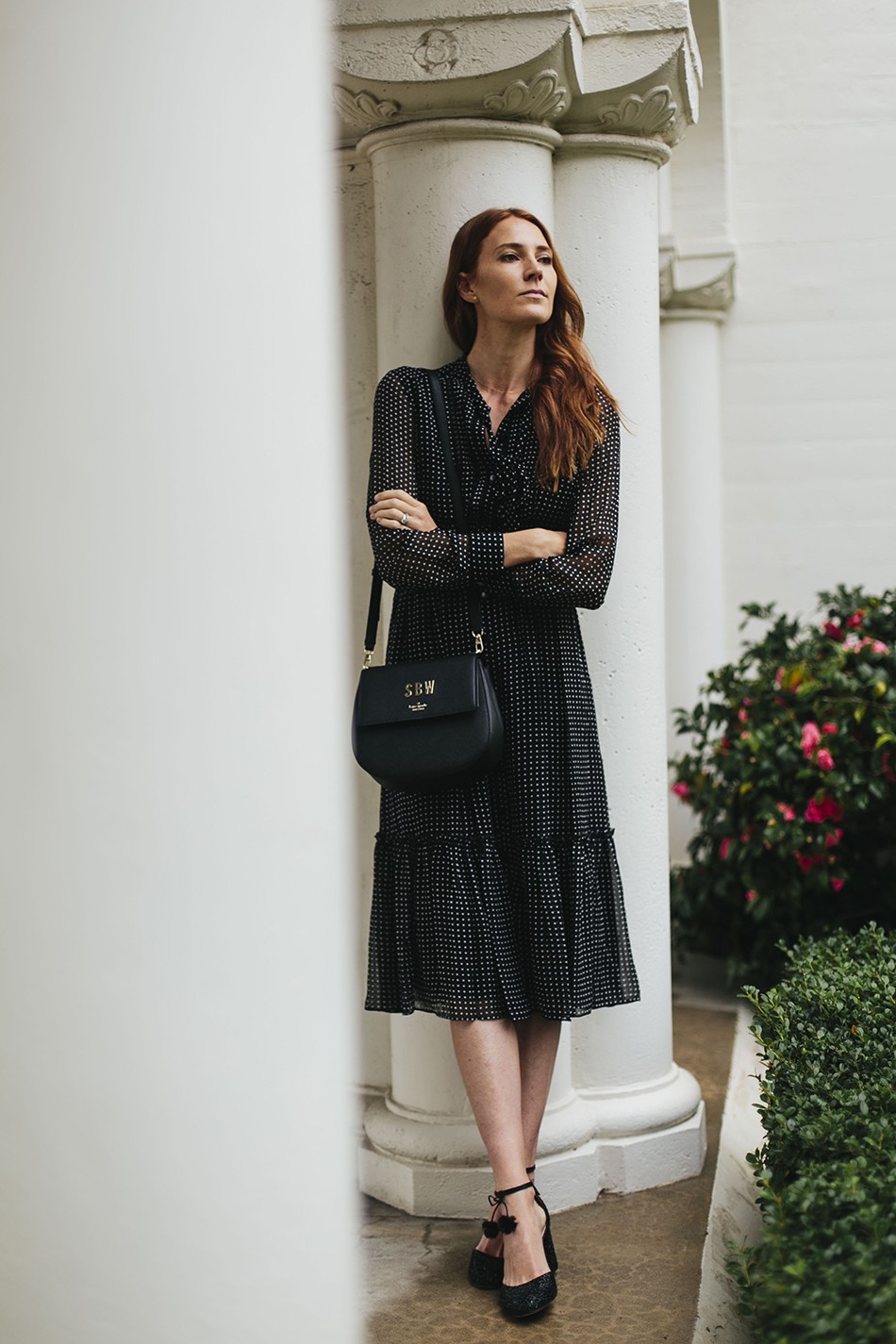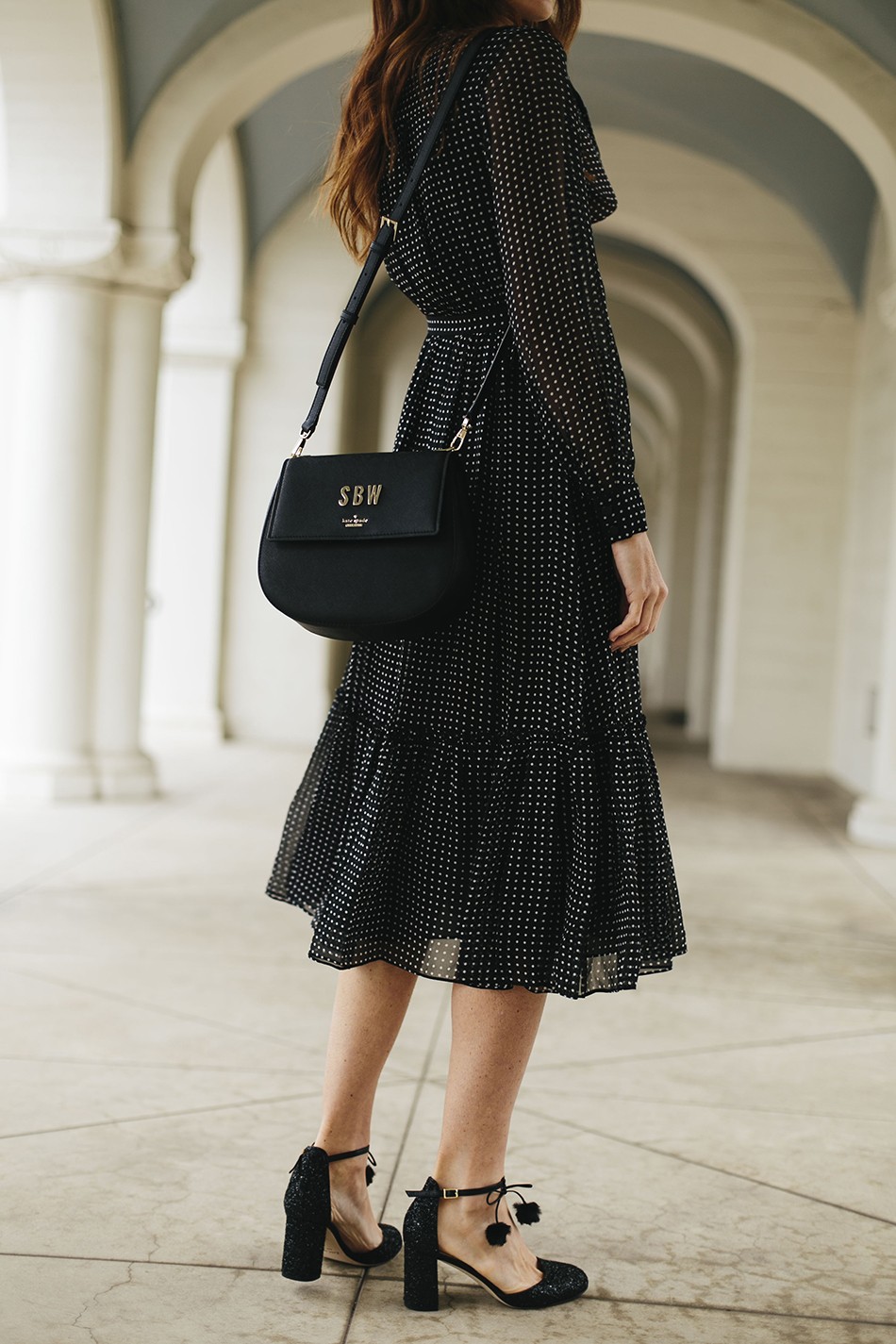 Oh Kate Spade New York, you're always spreading the happiest vibes and I love it.
Shop the look: dress, shoes, handbags and monogram stickers.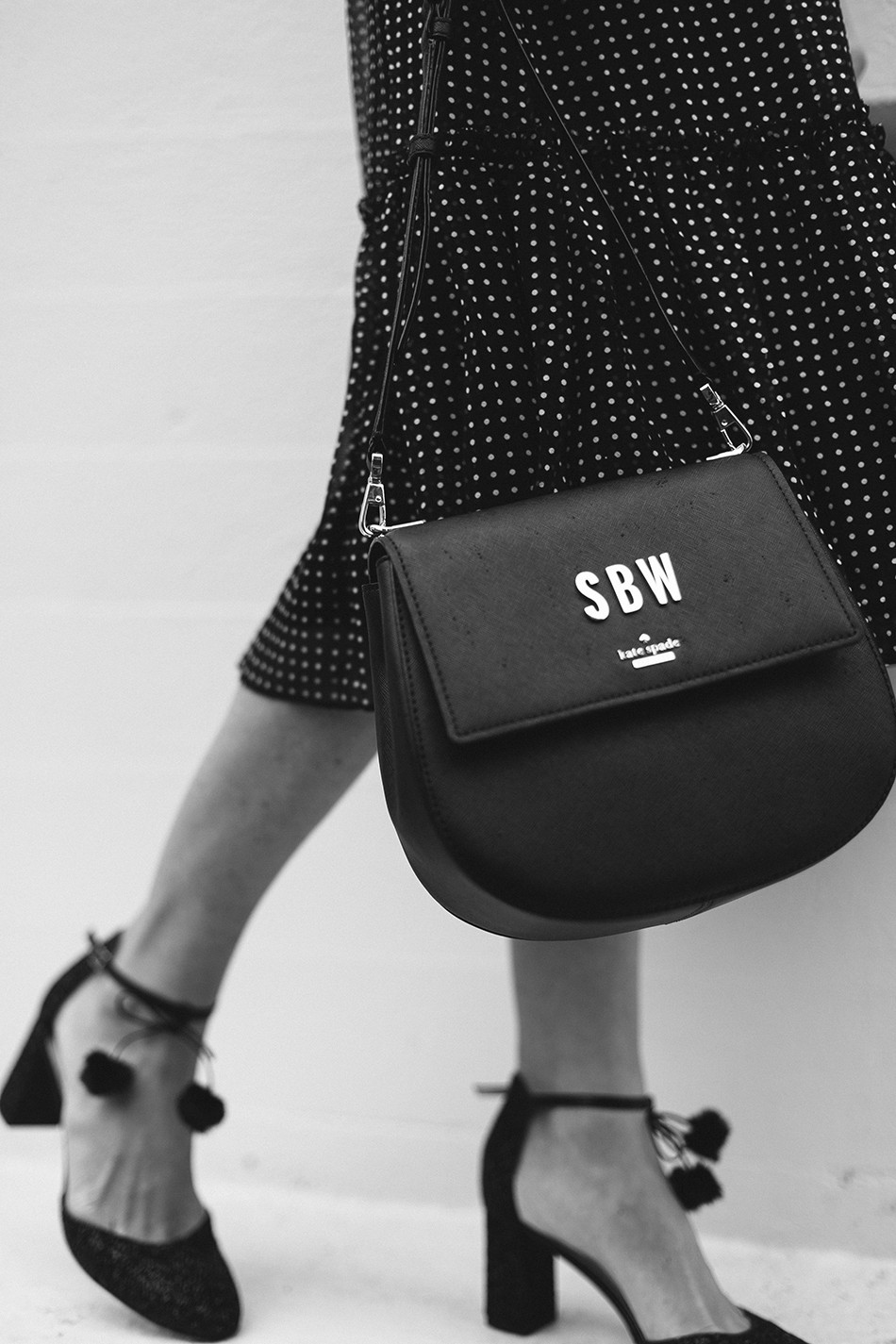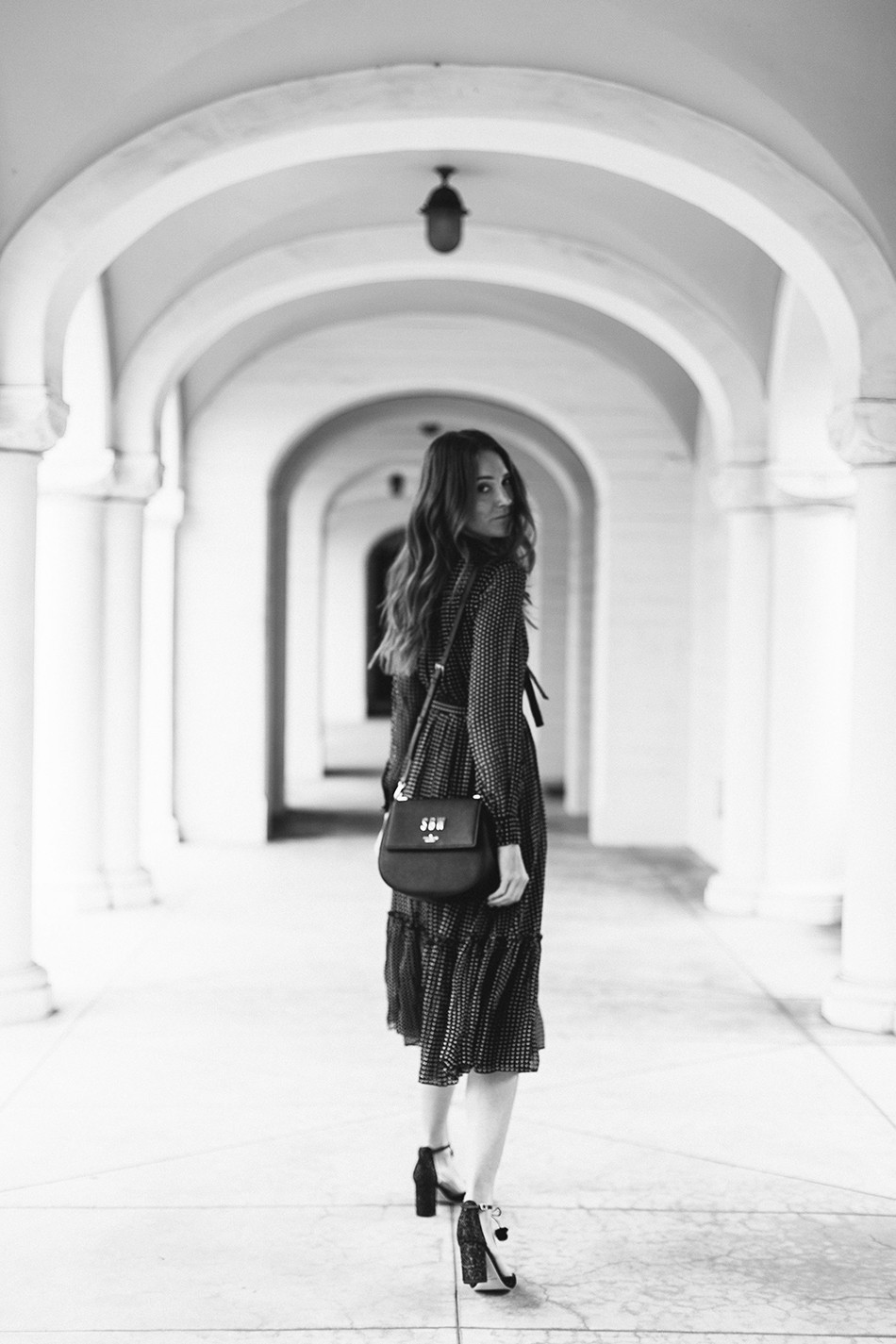 Photography by Arna Bee // Thank you to Kate Spade New York for supporting this post, all opinions are my own.