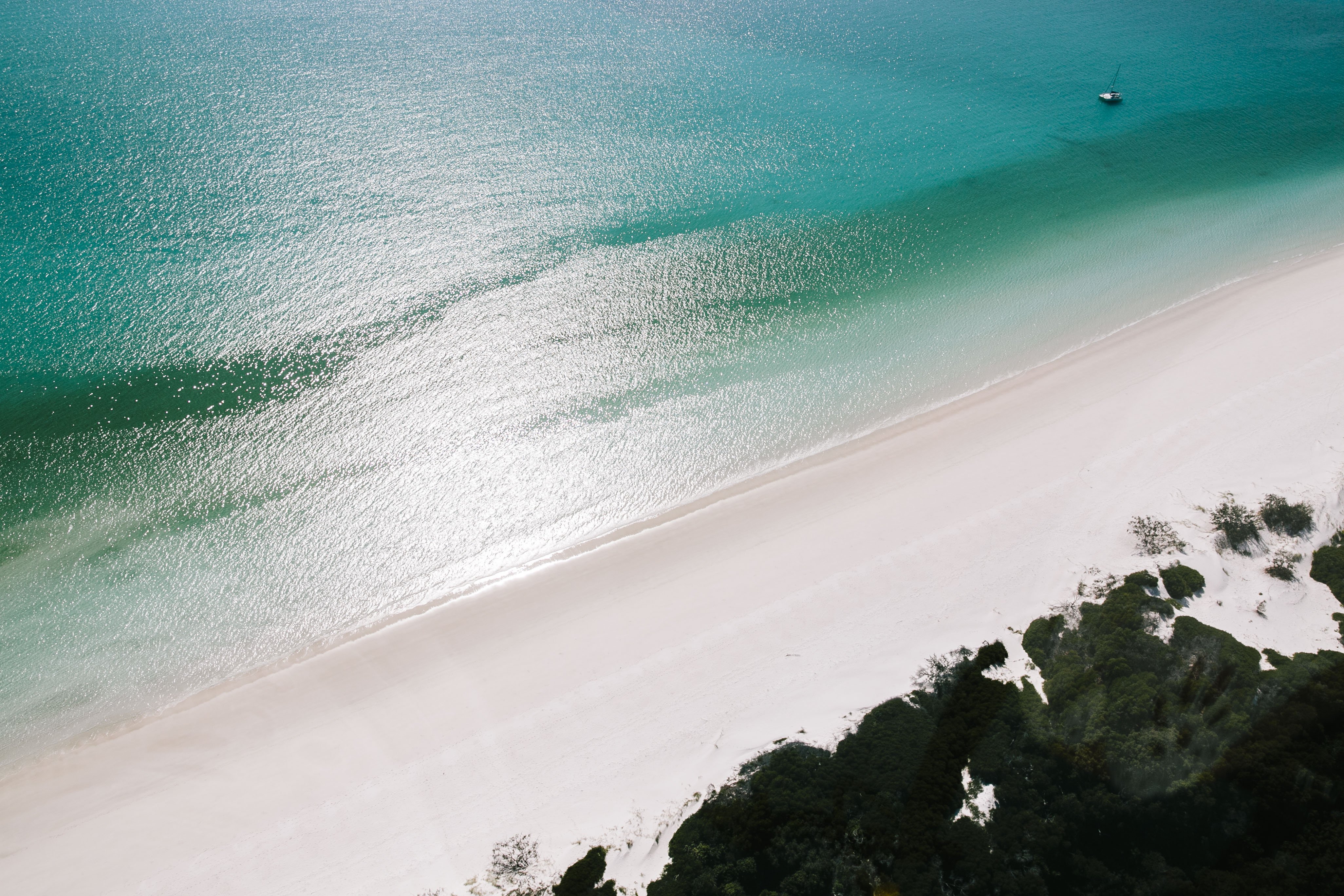 I've sought out a lot of sandy spots in my day, but Whitehaven Beach takes the cake in my book. It's a secluded beach on Whitsunday Island (minutes from The Great Barrier Reef) that is easiest to visit by helicopter—twist my arm. Just the ride alone was an experience I'll never forget. We flew over the clearest blue water I've ever seen and a swirly bay that seemed almost fake it was so beautiful.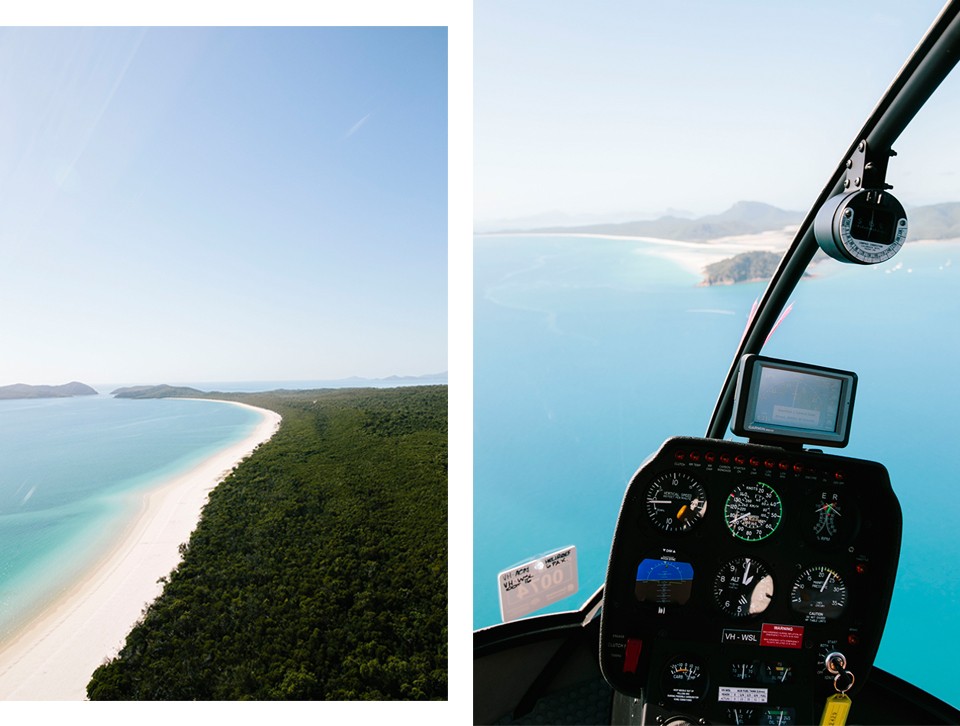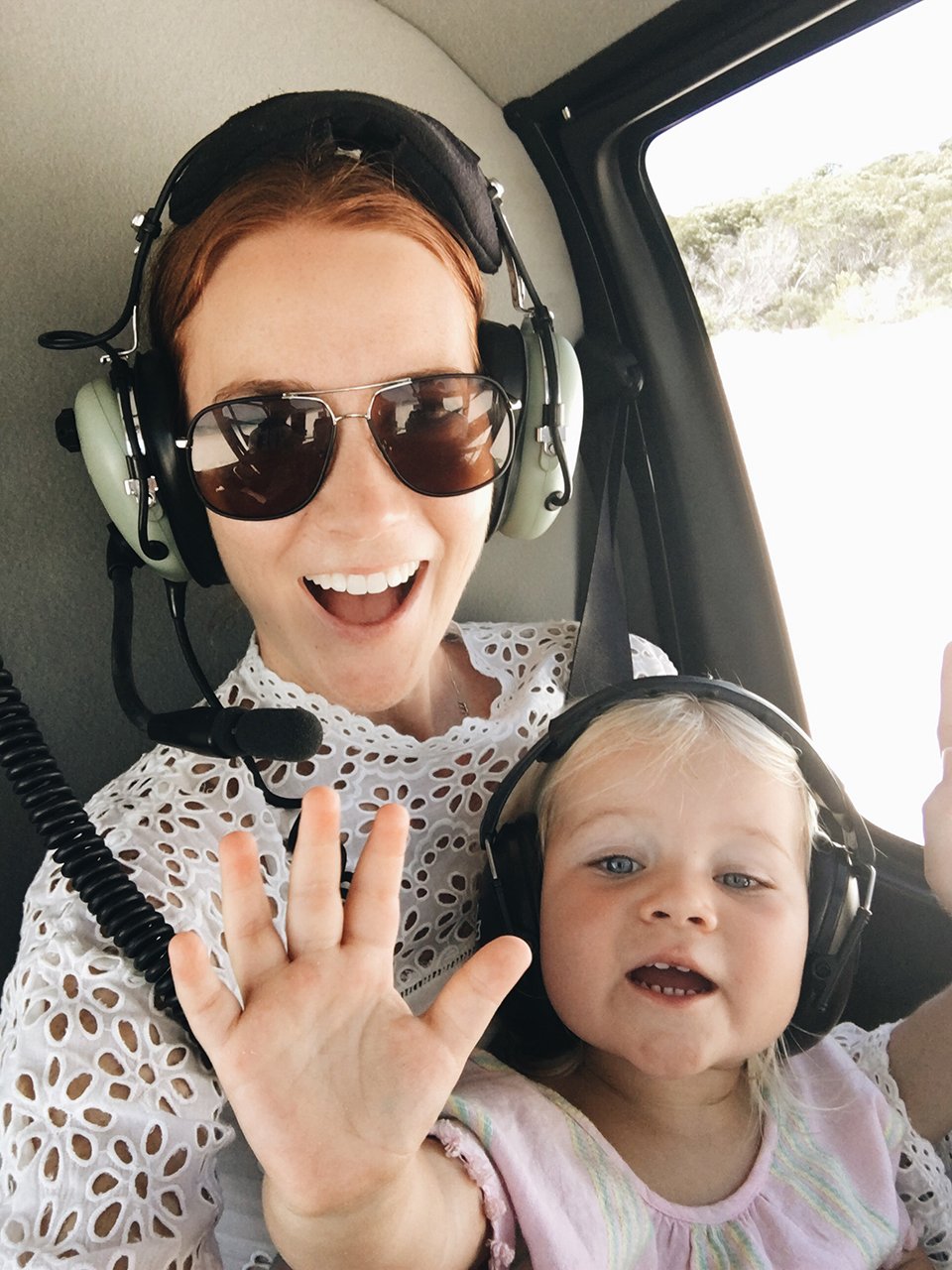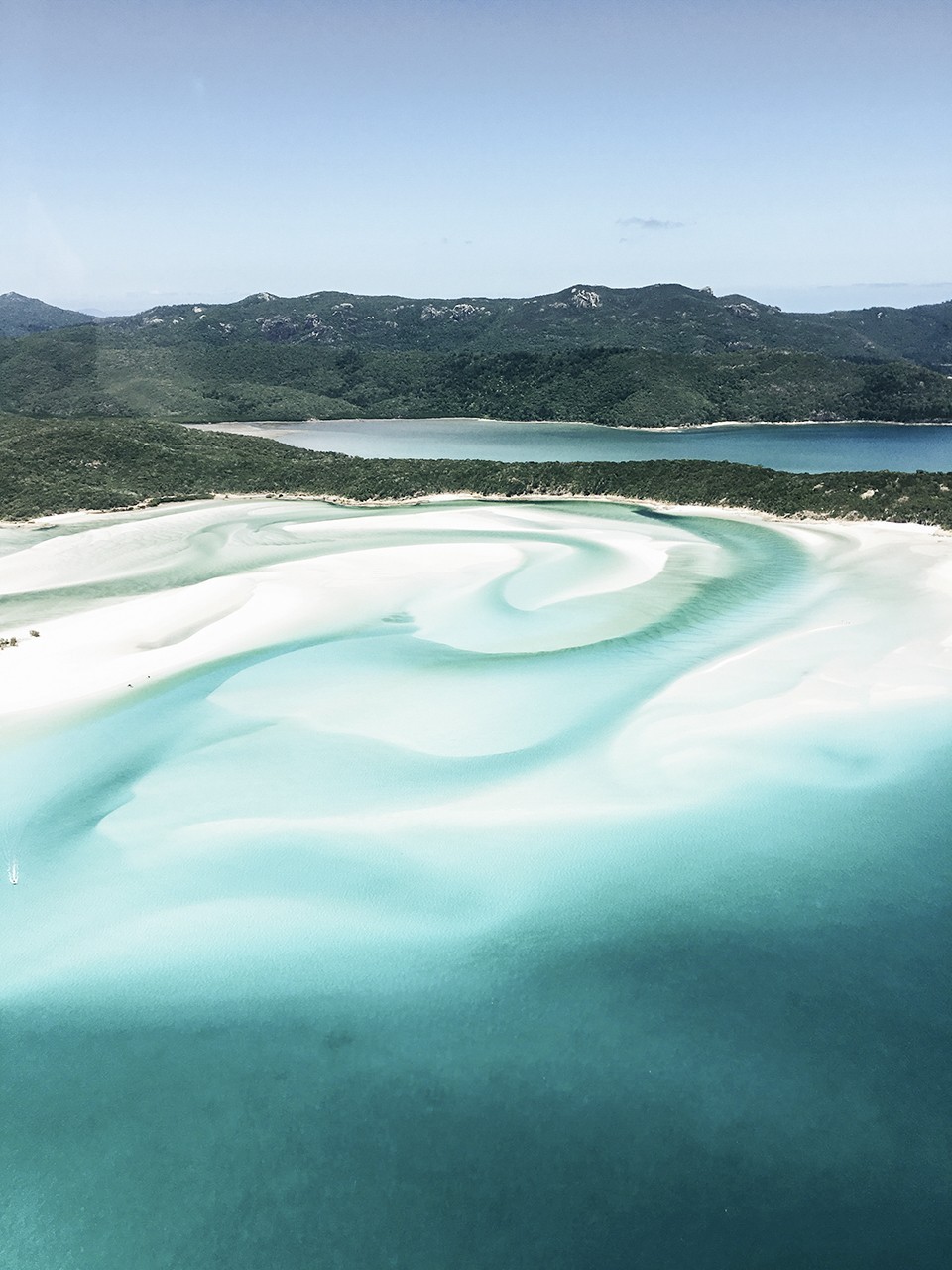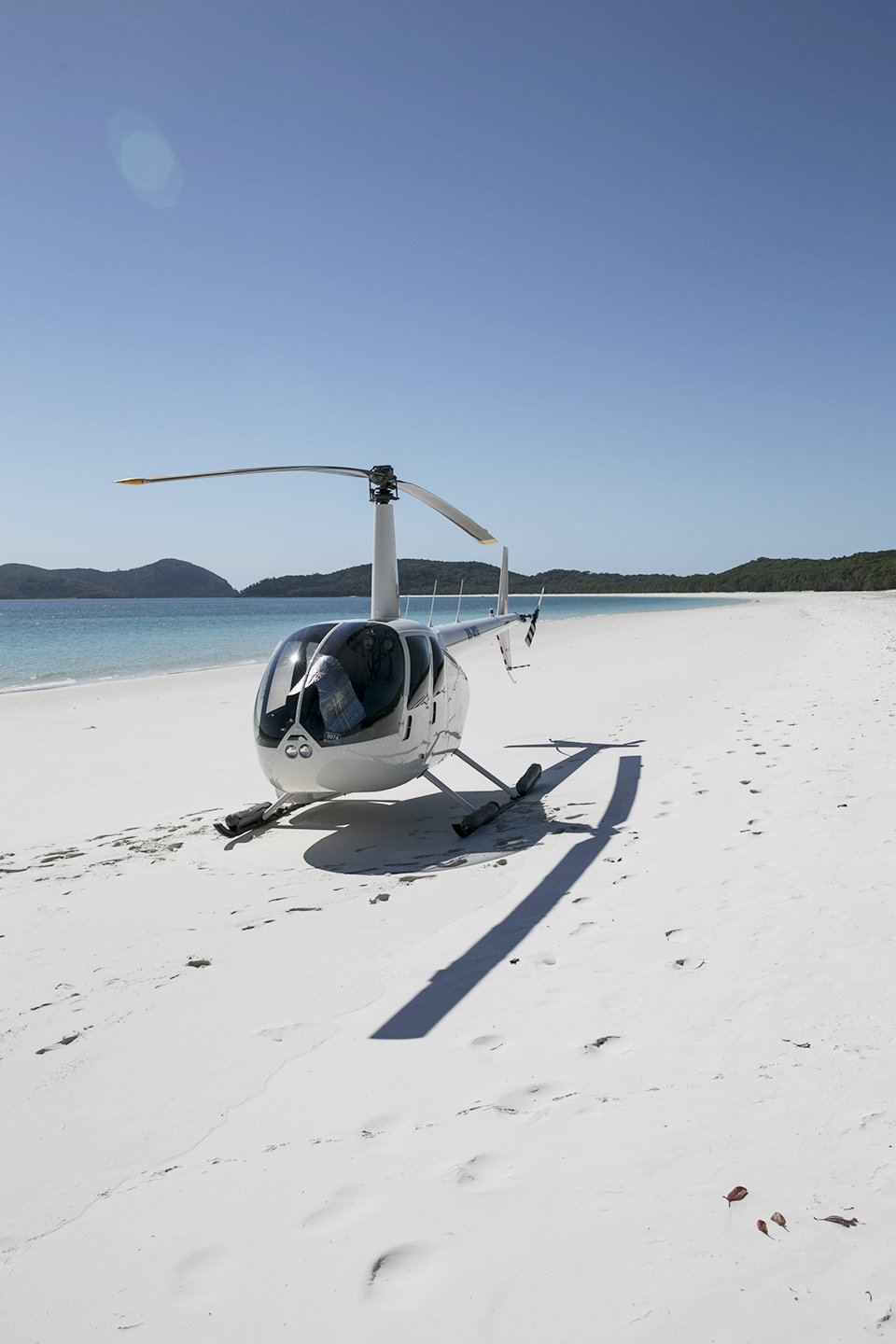 Once we touched down on the sand, I couldn't get over how fine, soft and perfectly white it was. One of the special facts about this beach is that its 98% pure silica, which means it's basically just like powdered sugar.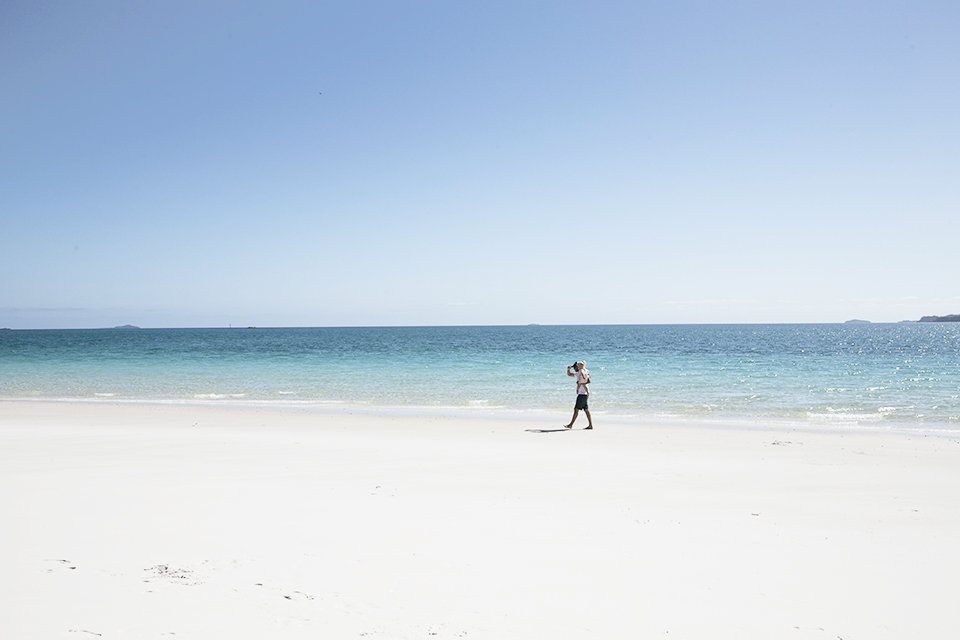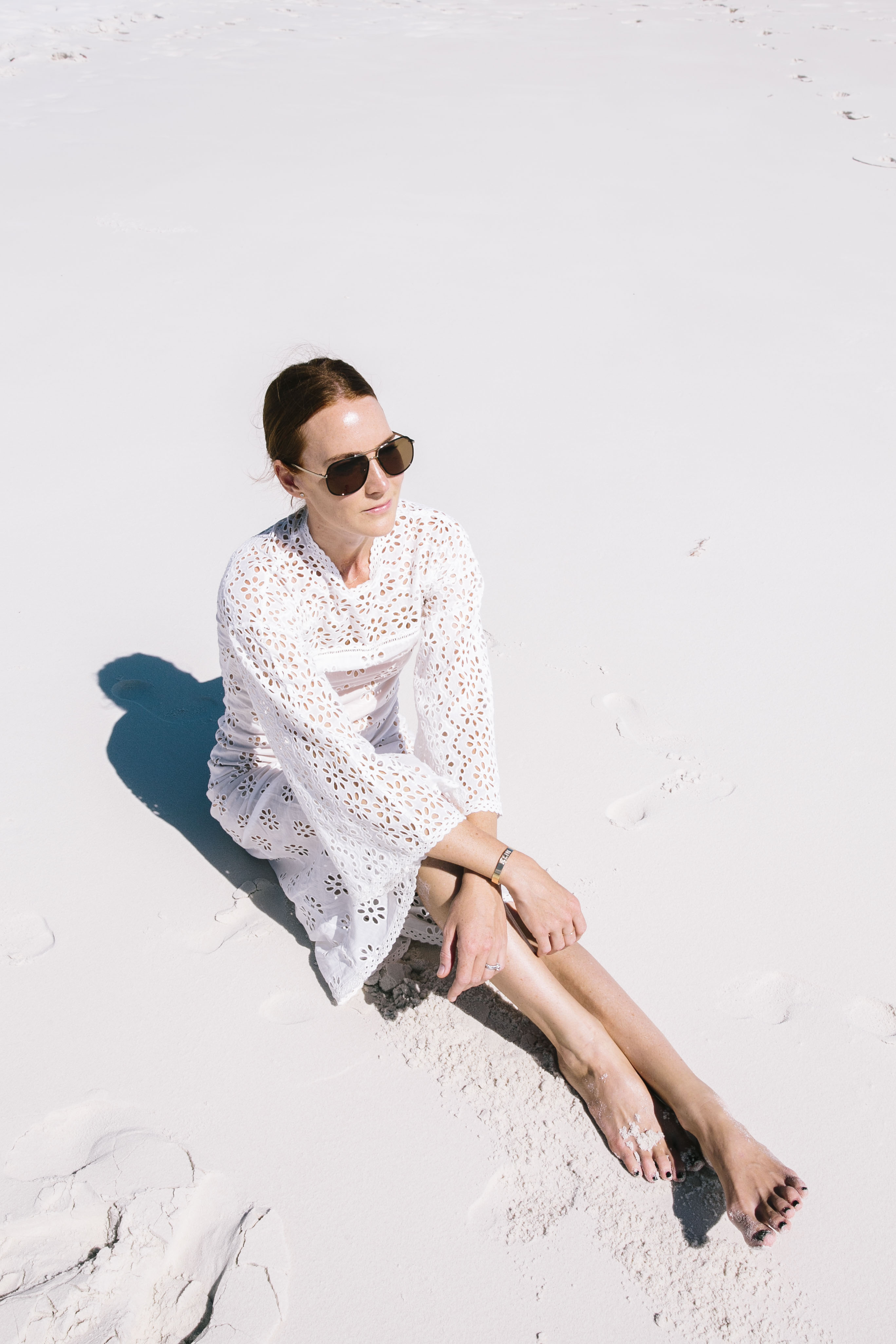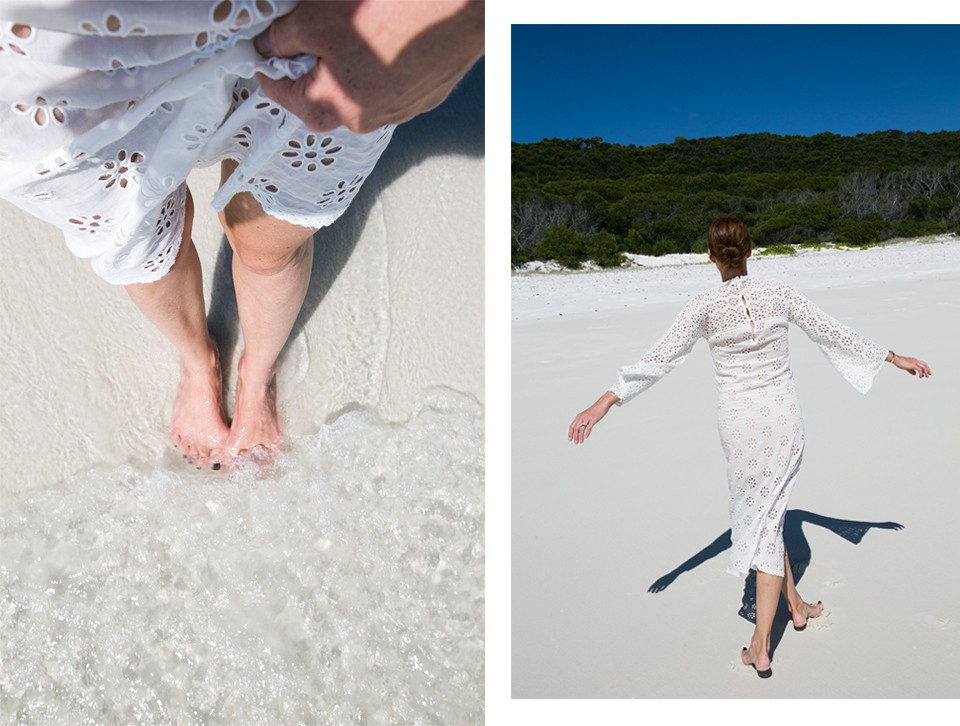 Once we landed we popped a little champagne, went for a walk and collected shells. We had an hour to sit, relax and pretend we were in a corona commercial, because really that's exactly what it felt like—completely off the grid. A dream to say the least.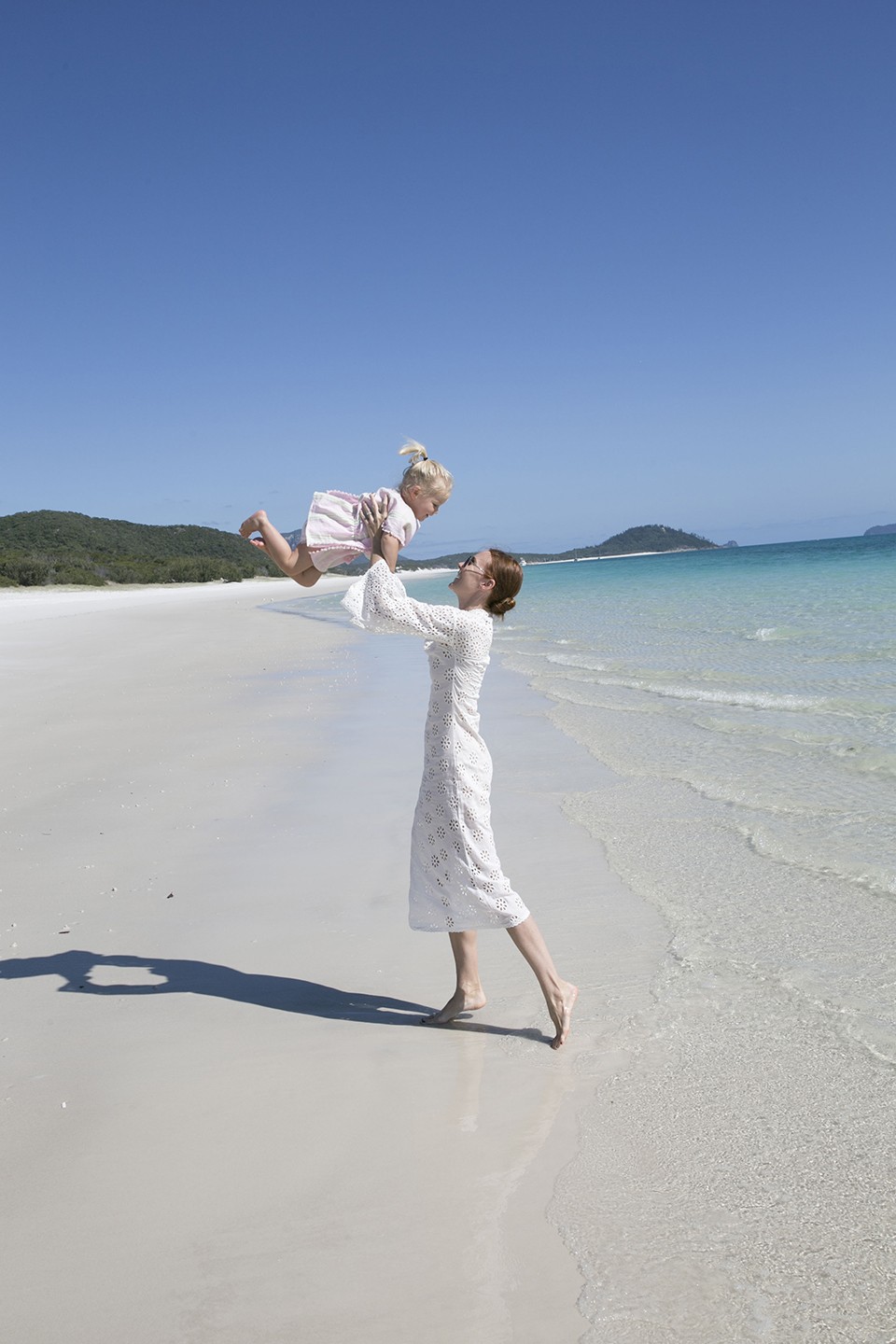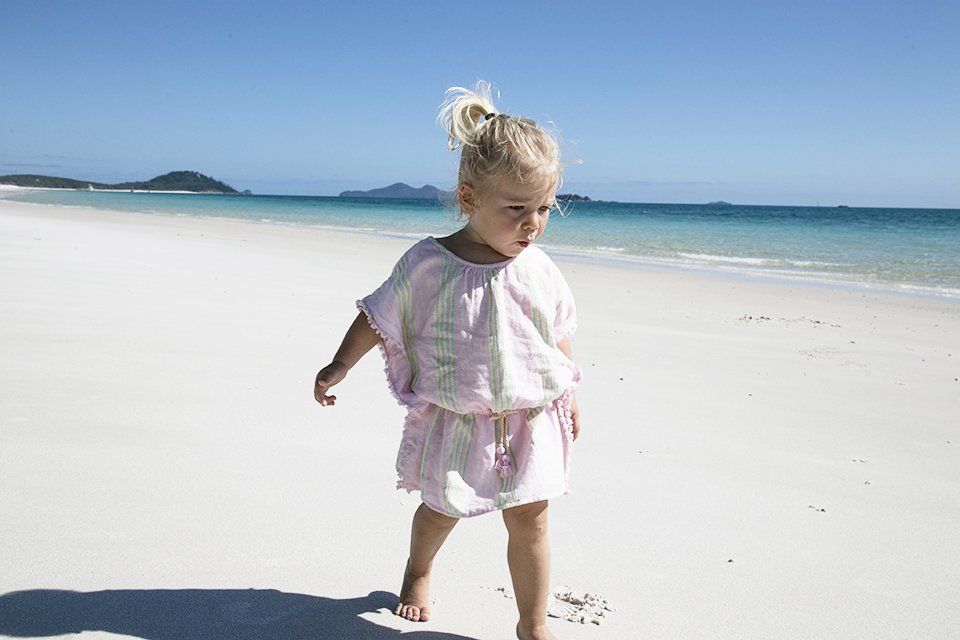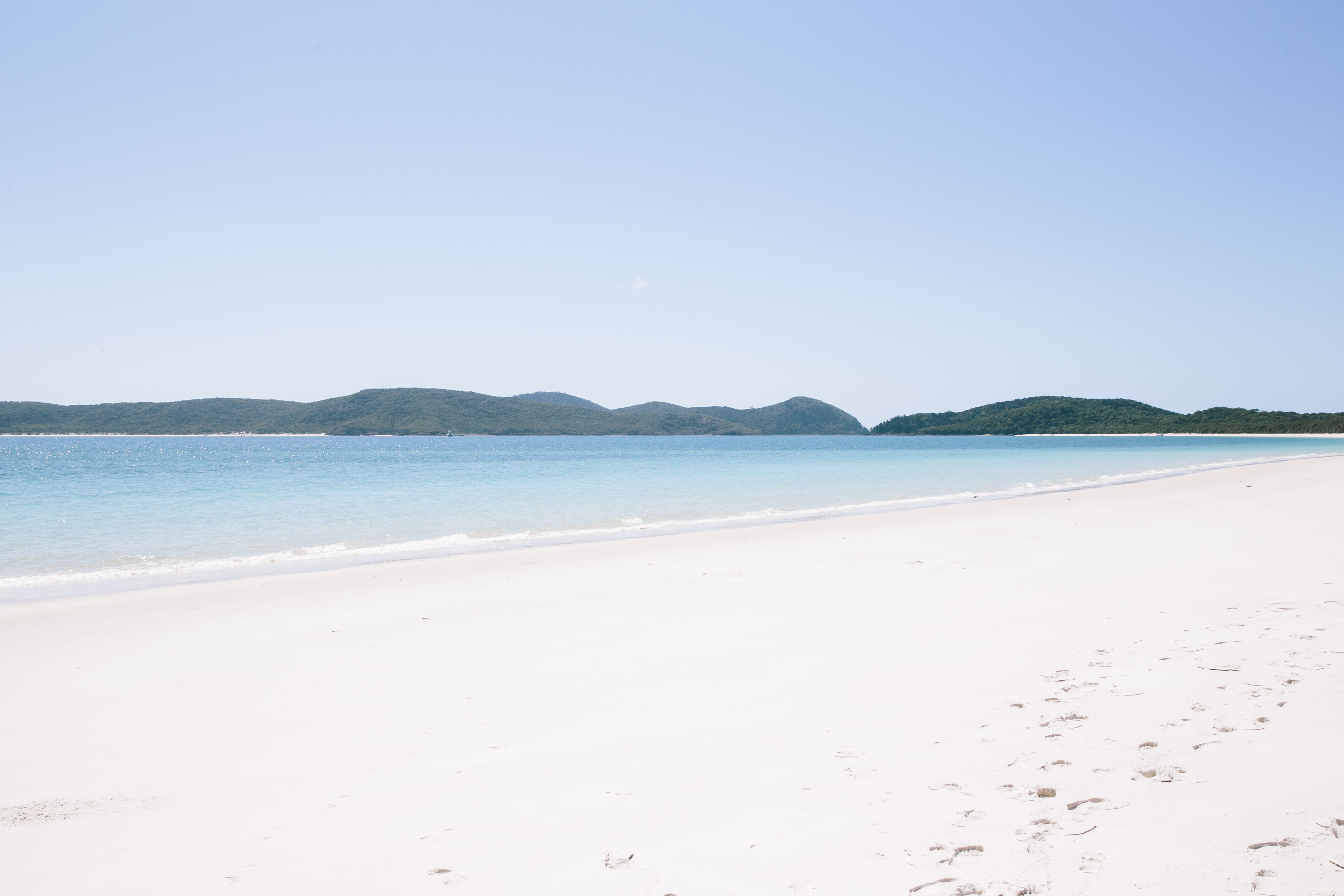 On me: Doên dress, Perverse Sunglasses. On Elin: Sunuva cover up.