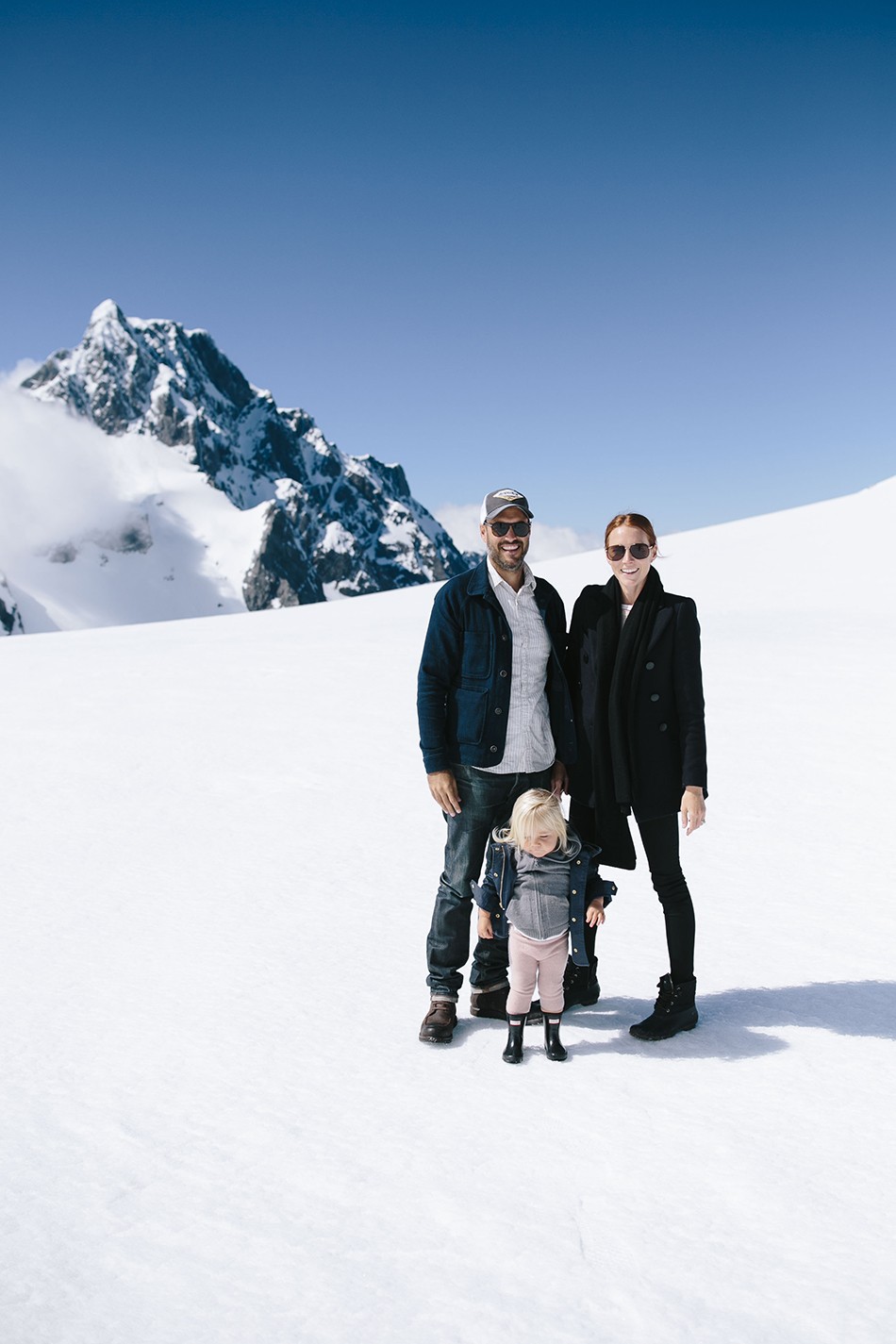 When we booked our tickets for our trip to Australia we thought, it's kinda crazy to go that far and not see New Zealand! So we tacked on a couple weeks and got some help from our friends at World Odyssey who pointed us in the direction of the best places to stay, things to see and do. The first stop, Queenstown on the south island of New Zealand. If you're unfamiliar with New Zealand, here's a tidbit I didn't realize before planning our adventure, the islands are totally different in terms of scenery and climate. The south island has glaciers, lots of impressive mountains, snow, crazy beautiful waterfalls and lots and lots of green. The north island is warmer with idyllic beaches, crystal clear blue water, cave jumping and surfing. Choosing just one was impossible, so we did a sprinkling of both.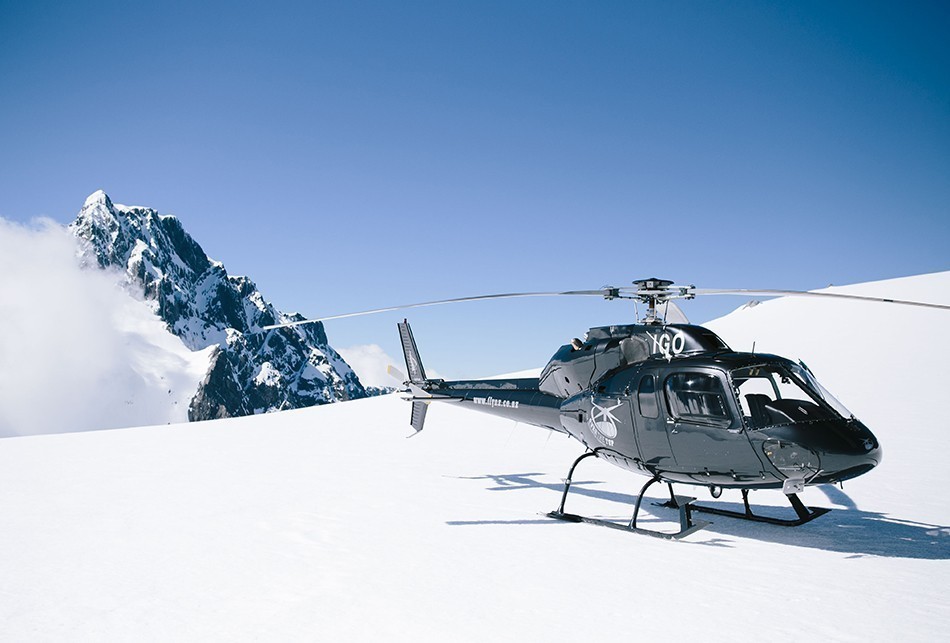 From everything we read, splurging on a helicopter ride was worth every penny. Here's why, it's a landscape unlike any other and seeing it from the air was easily an experience of a lifetime. Plus there really isn't an easy way to get to places like Milford Sound or walk on a glacier 6,500 feet high other than a helicopter. So the first thing we did when we arrived in Queenstown was book a trip—we used Over The Top and loved the staff and experience.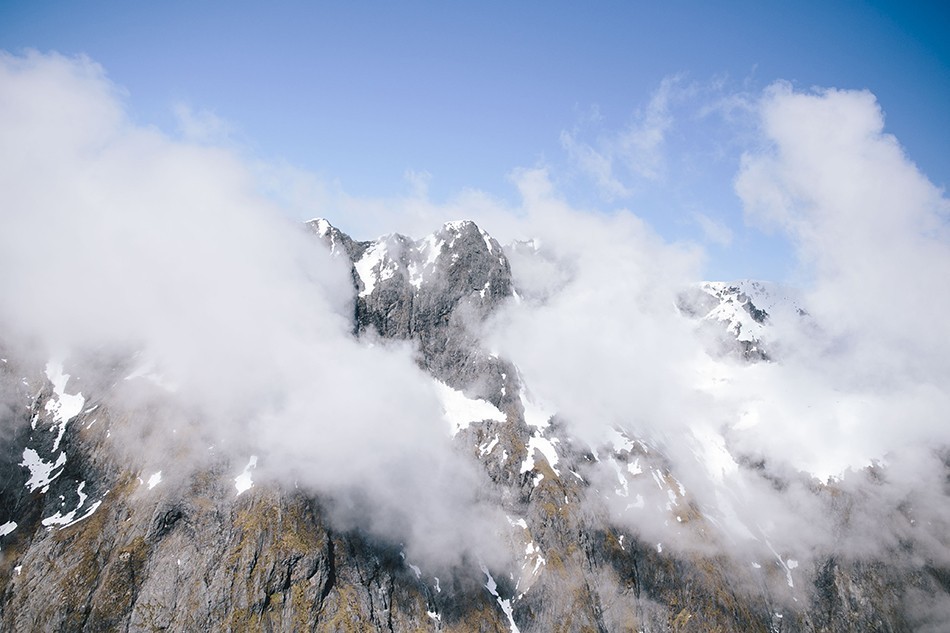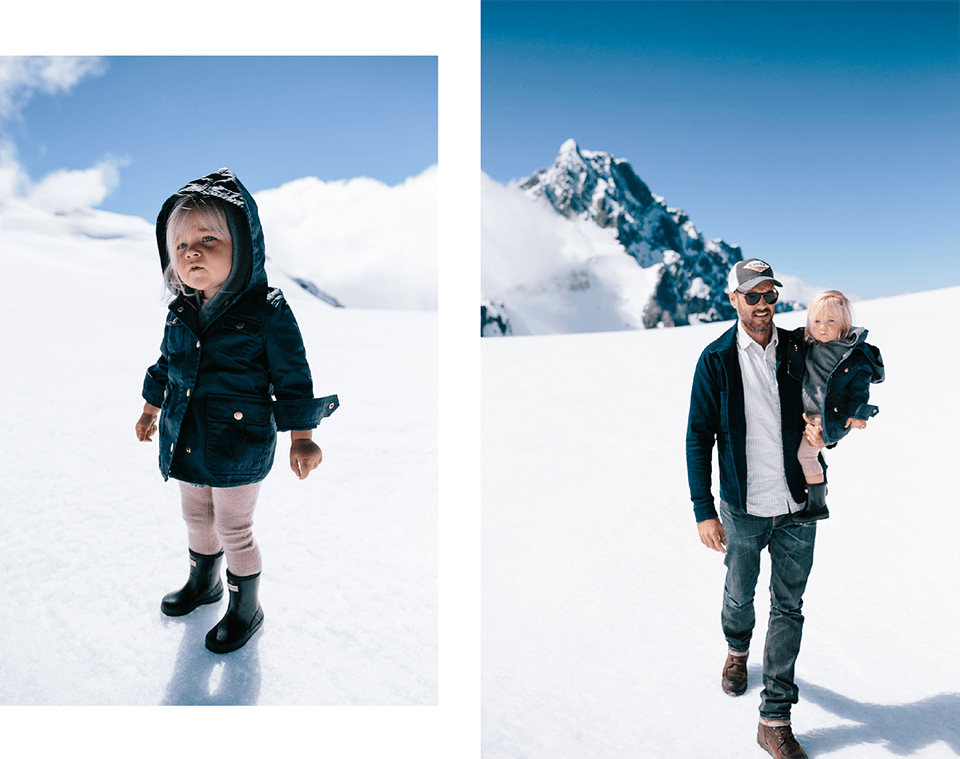 This was actually Elin's first experience in snow. I realized it as I was taking pictures of her walking around. She called it "noooooo" and thought it was crunchy. Too, stinking cute.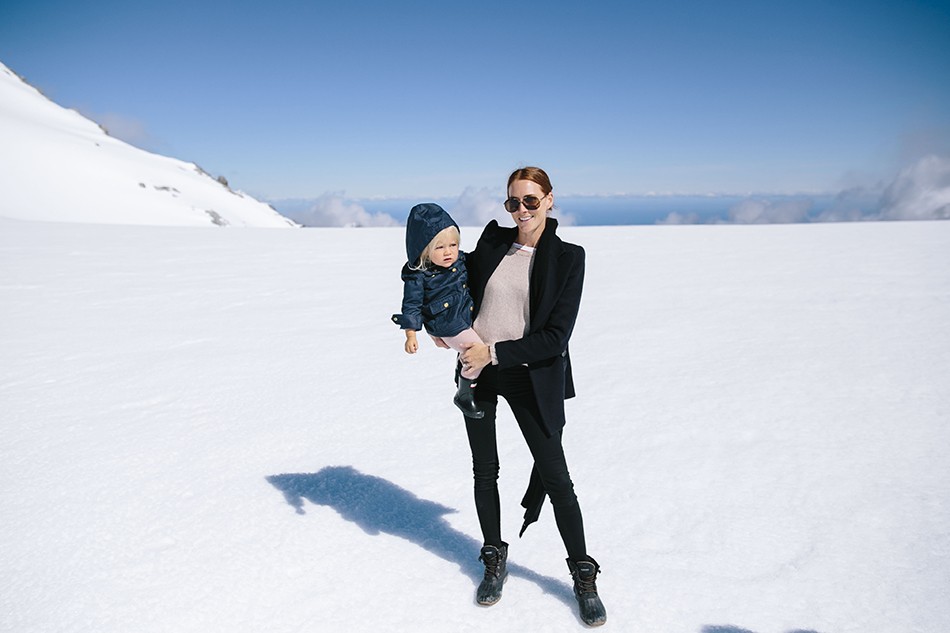 The famous Milford sound that's really an amazing sight to see.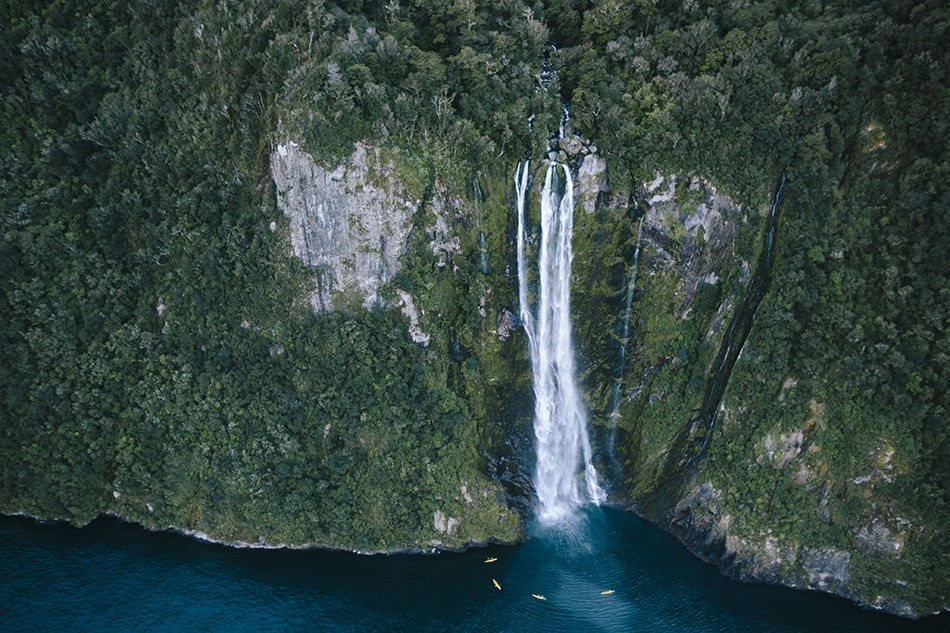 Those little dots there are kayaks!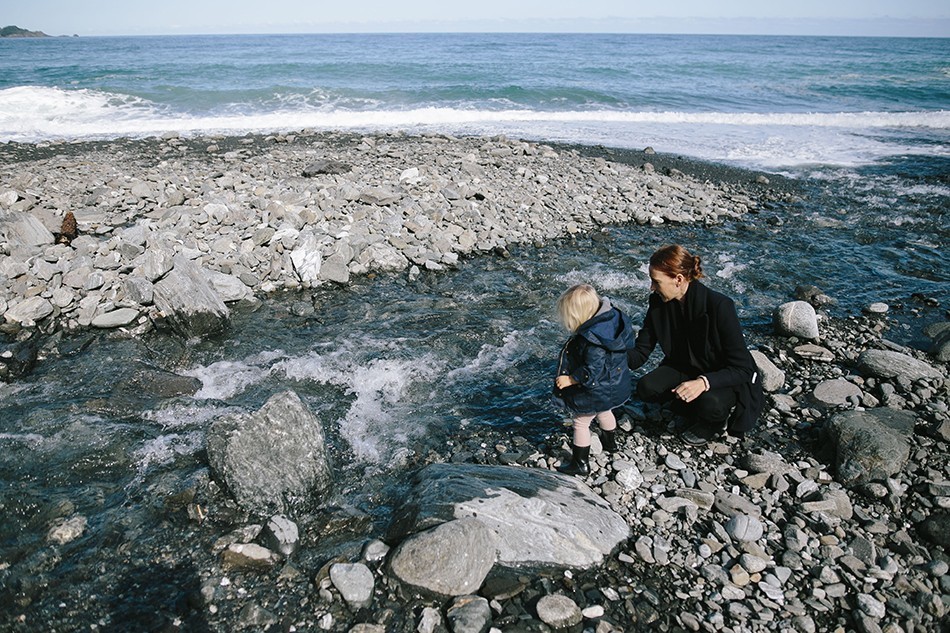 Our helicopter pilot landed on the beach right by Milford sound so we could play around on the beach a bit. We collected rocks to bring home as a souvenir.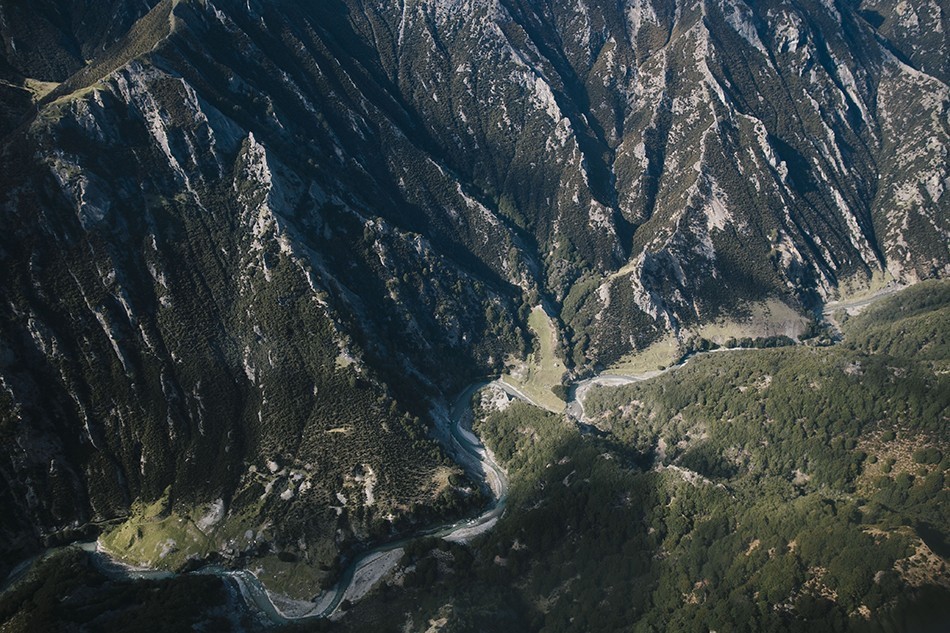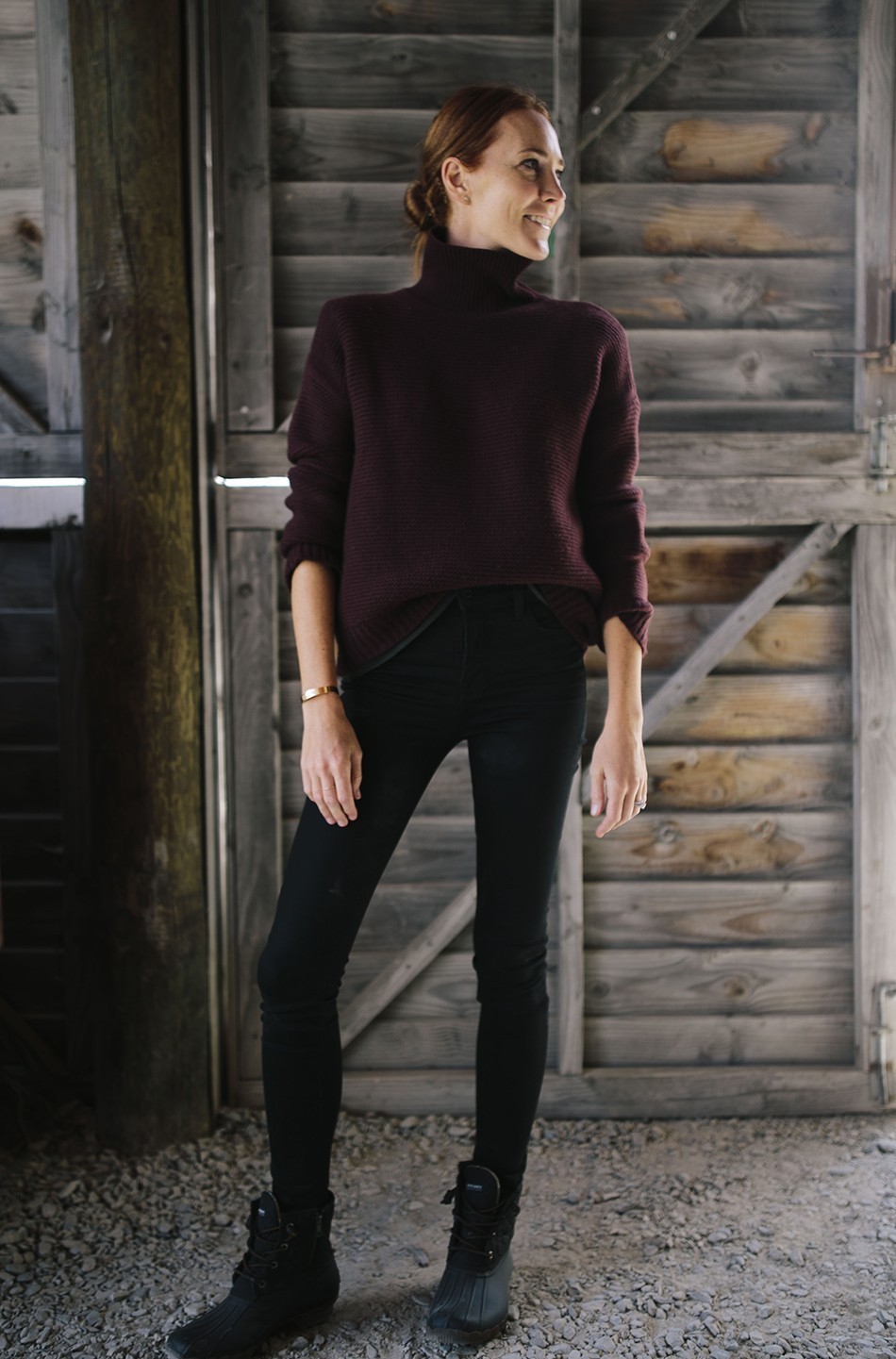 Back in Queenstown we took a tour of a working sheep farm that we got to by boat which was fun. They give you a full demonstration of our they shear the sheep and served a high tea. The farm also had a ton of animals and we got to feed some baby sheep by bottle. I was ready to take one home they were so sweet.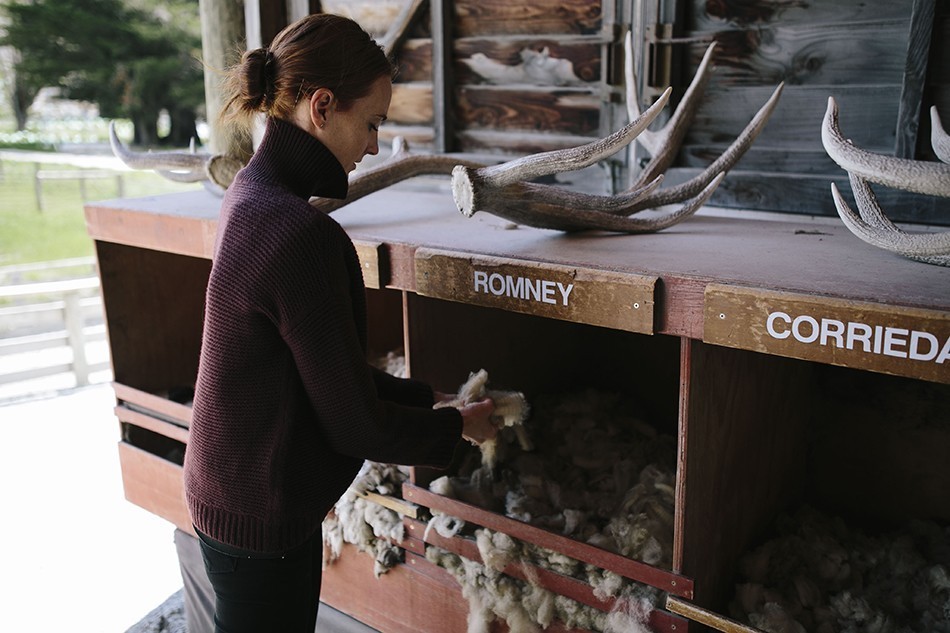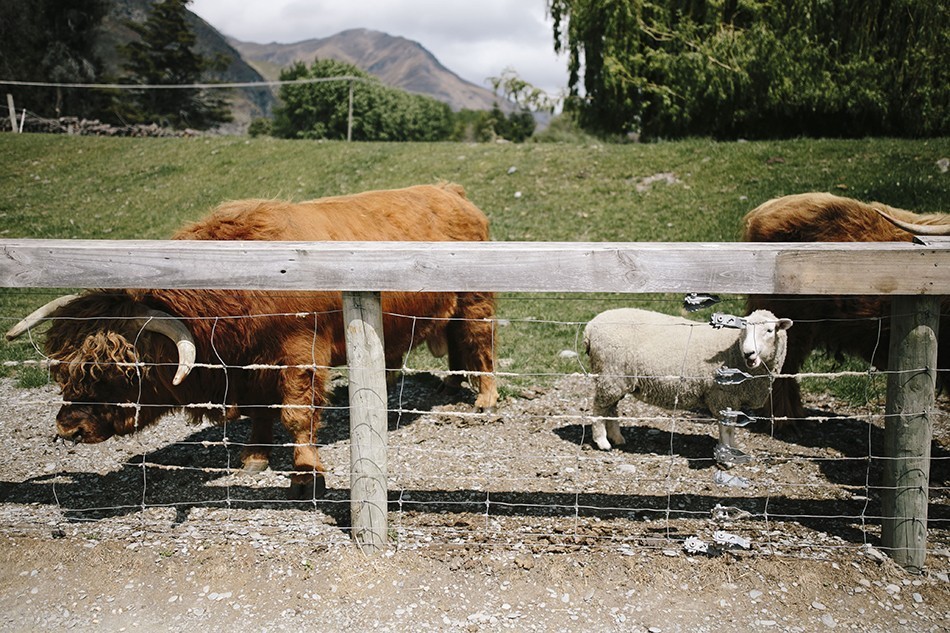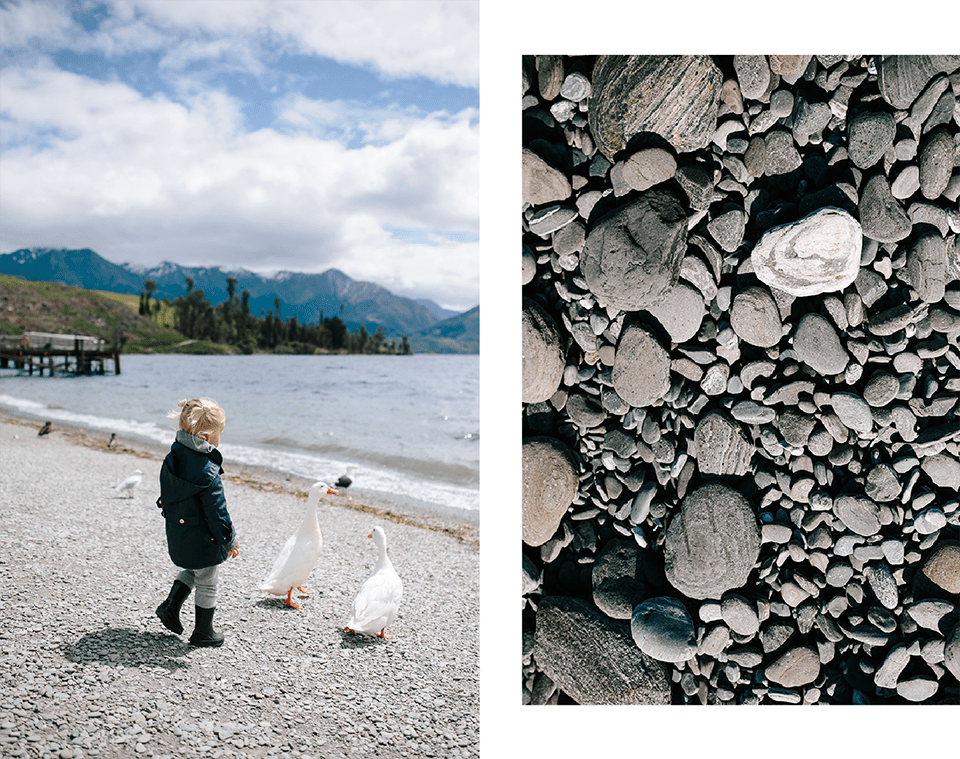 The Farm we went to was called Walter Peak—I highly recommend for the kiddos.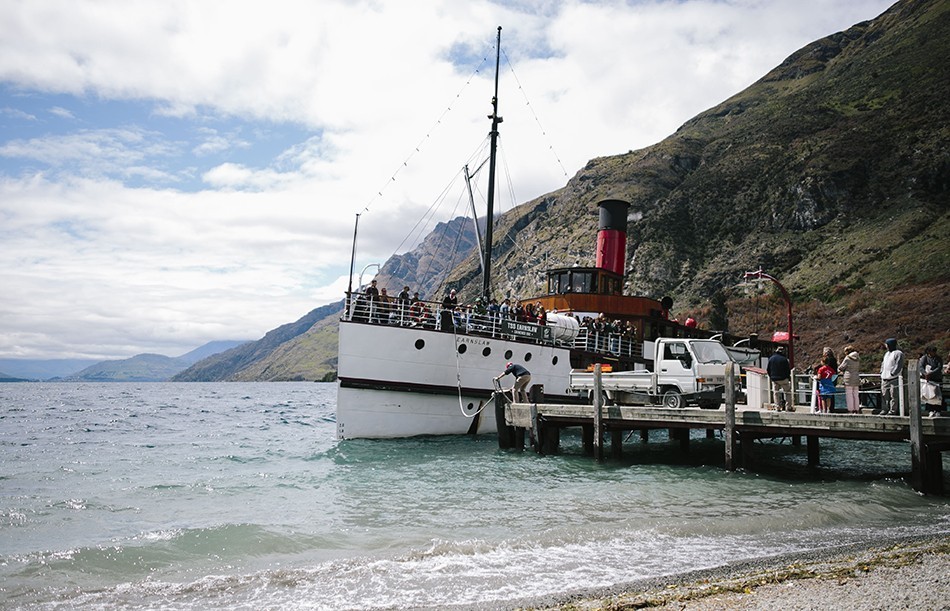 Our ride, the TSS Earnslaw steamship dating back to 1912. My favorite part was this sweet old lady playing a grand piano inside. She'd hand out music sheets so you could sing along to some classics. Strangers became friends, it was one of those perfect unexpected moments.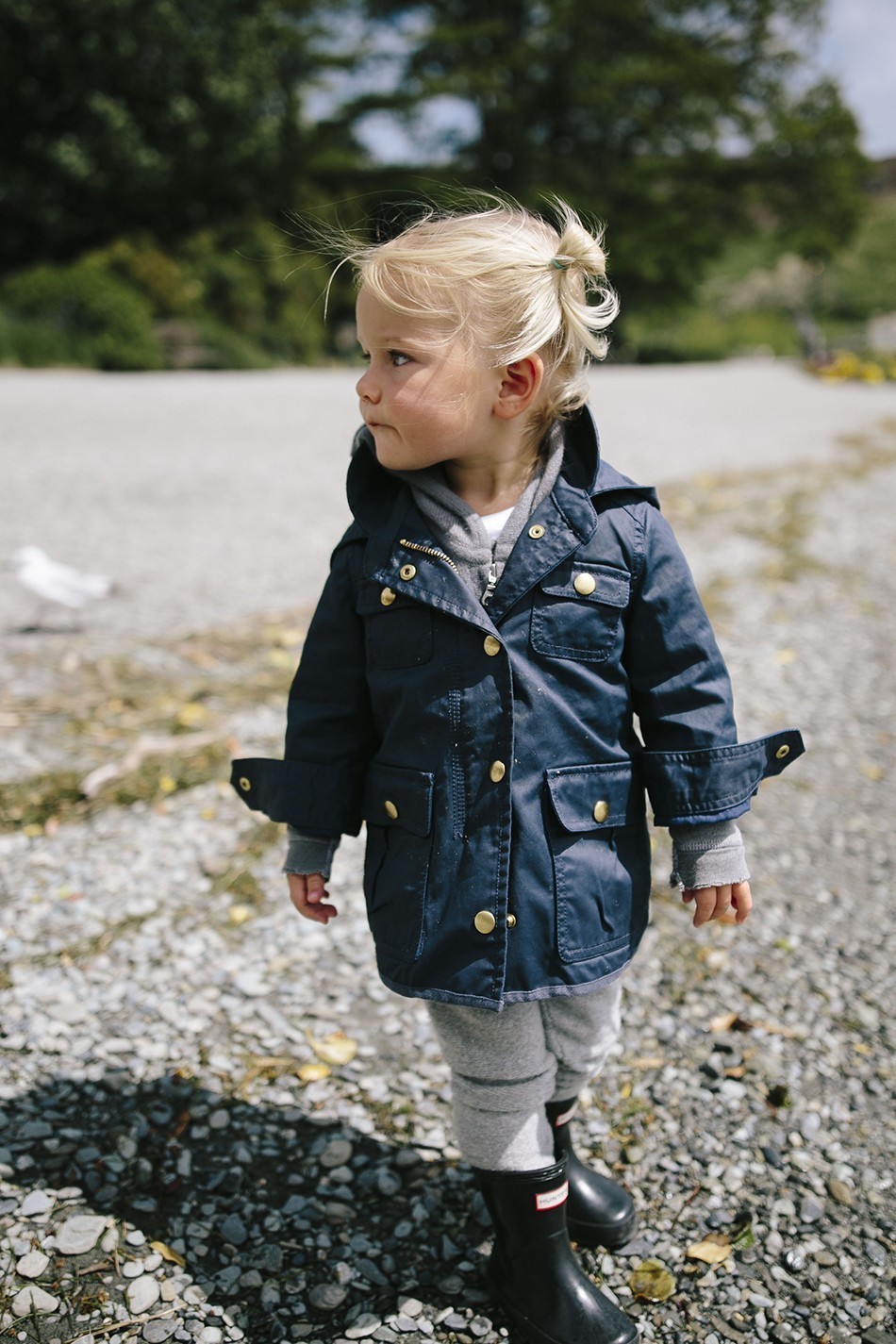 Shop the clothes we're wearing here: