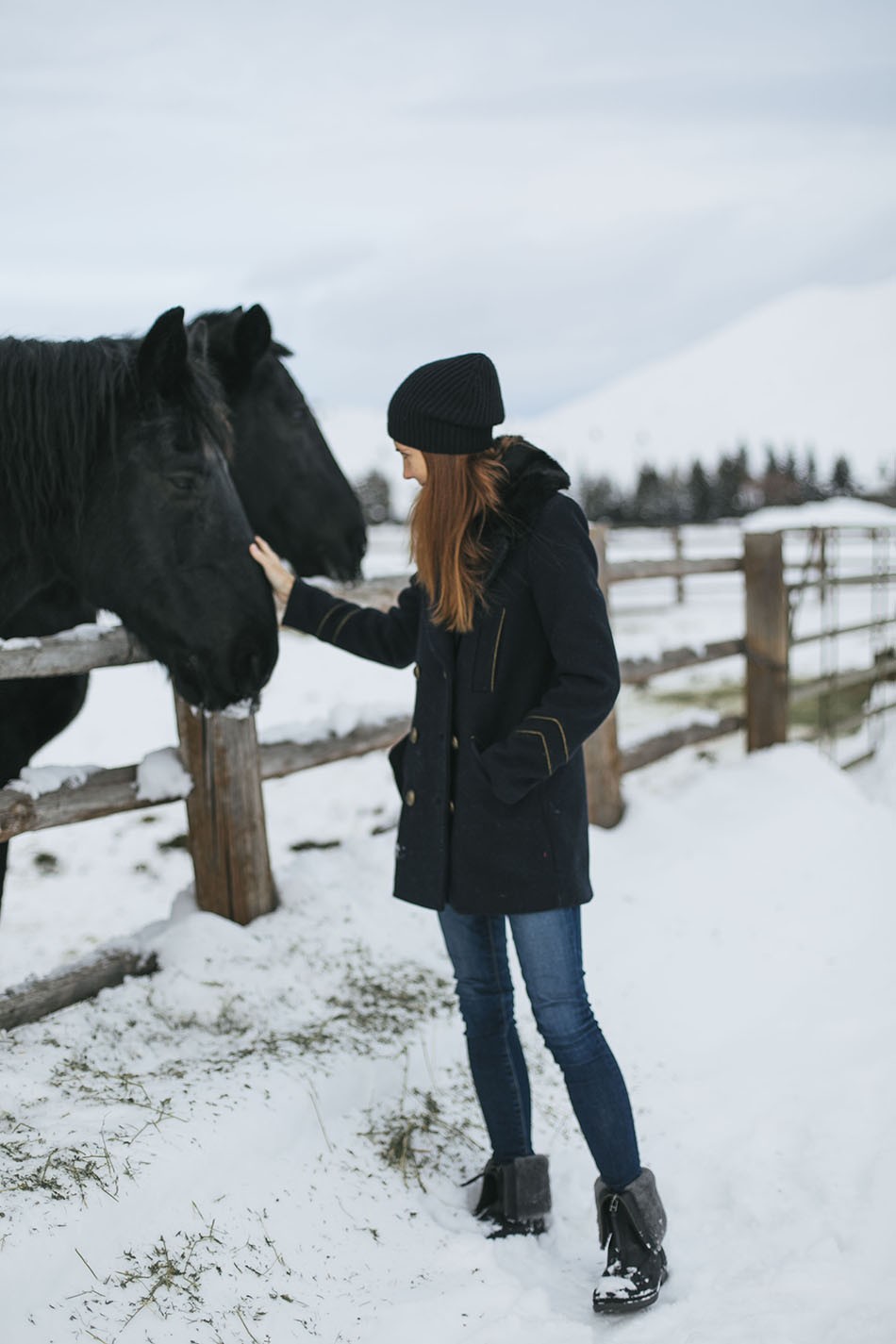 The first time I came to Sun Valley I was just shy of a year old, still in diapers and on my moms hip. Since then I've come a handful of times (seen here and here) throughout my life for family reunions, vacations, New Year's Eve and skiing, and each time it seems to grab a hold of my heart a little more. The scenery is downright majestic any season of the year but experiencing it completely covered in tons of snow is something special. This was Elin's second visit but felt like her first as she could really respond to all that was going on around her. We were giddy to do all the things Sun Valley offers surrounding the snowy setting.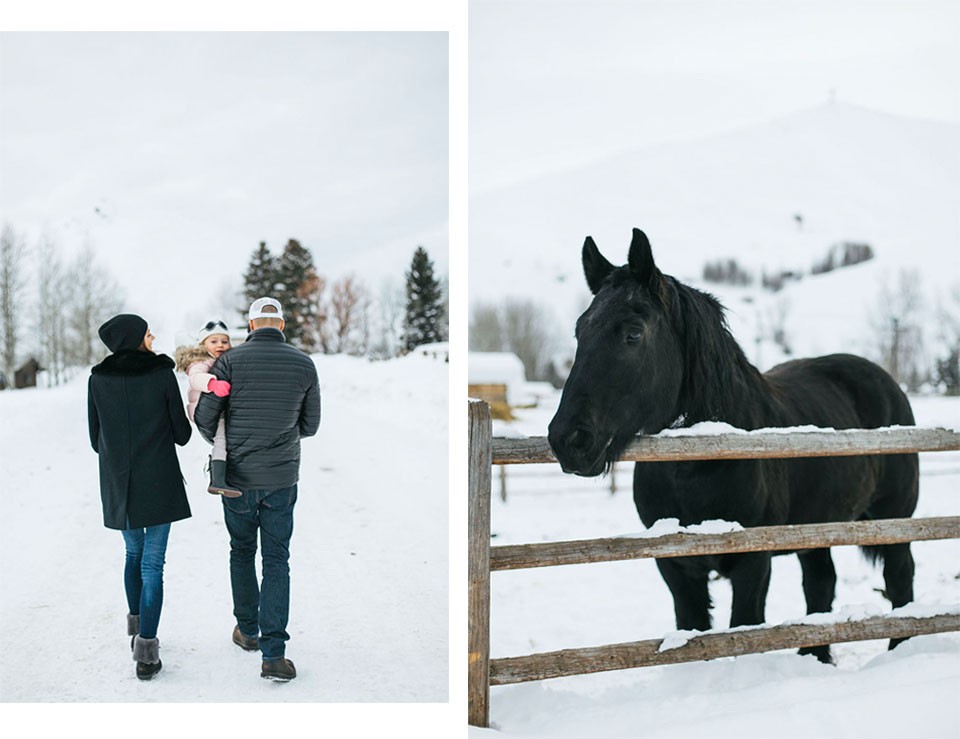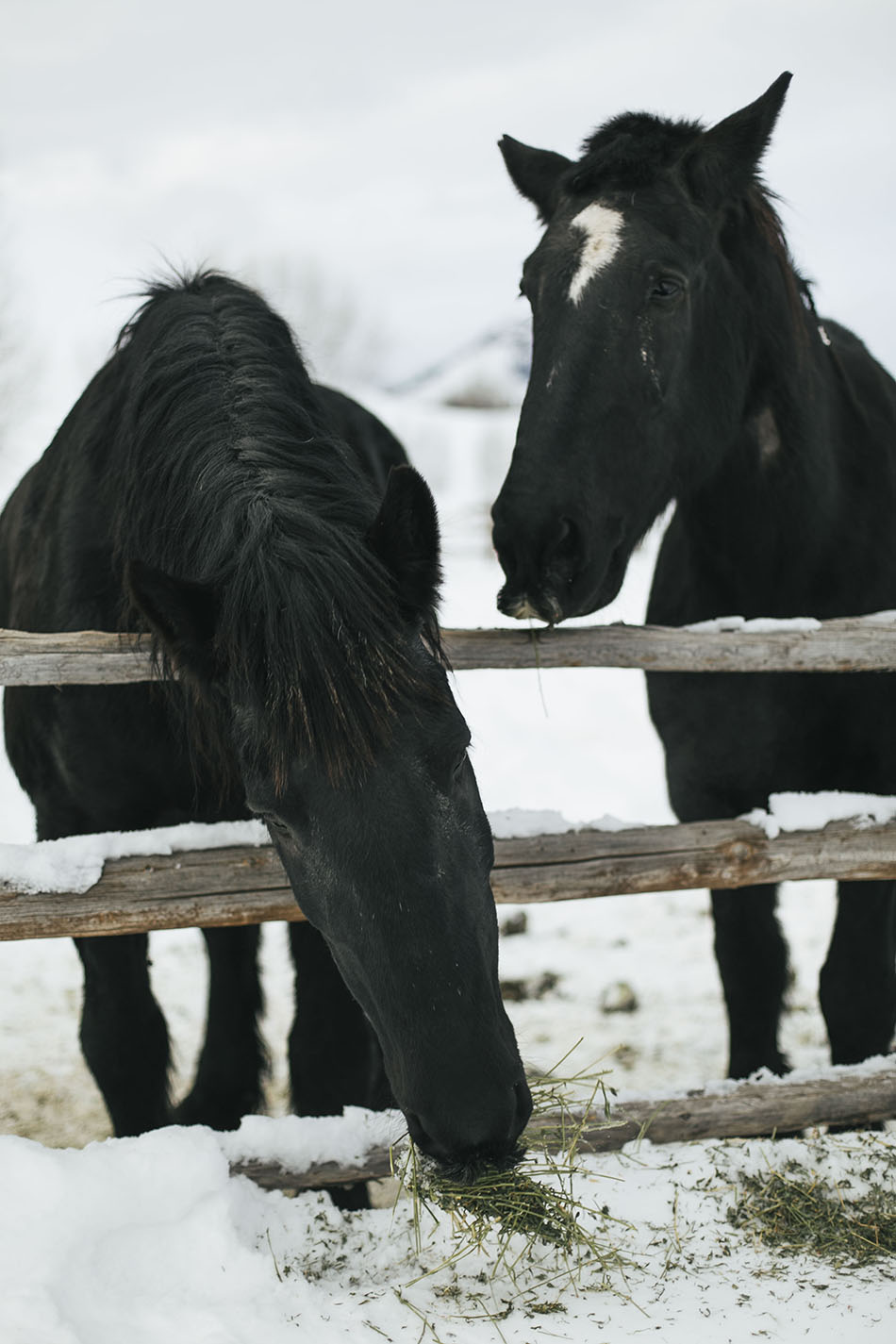 I can't think of anything idyllic to do during the Winter months than take a sleigh ride in the snow. You can actually do this in Sun Valley, they offer a handful of times, and you ride up to the Trail Creek Cabin for dinner and back. We didn't get a chance to do it this year but paid a visit to the horses who pull the sleighs, which was just as big of a highlight for our girl. Plus, I couldn't get over how crazy beautiful these giant dark animals looked in the stark white snow—pure beauty.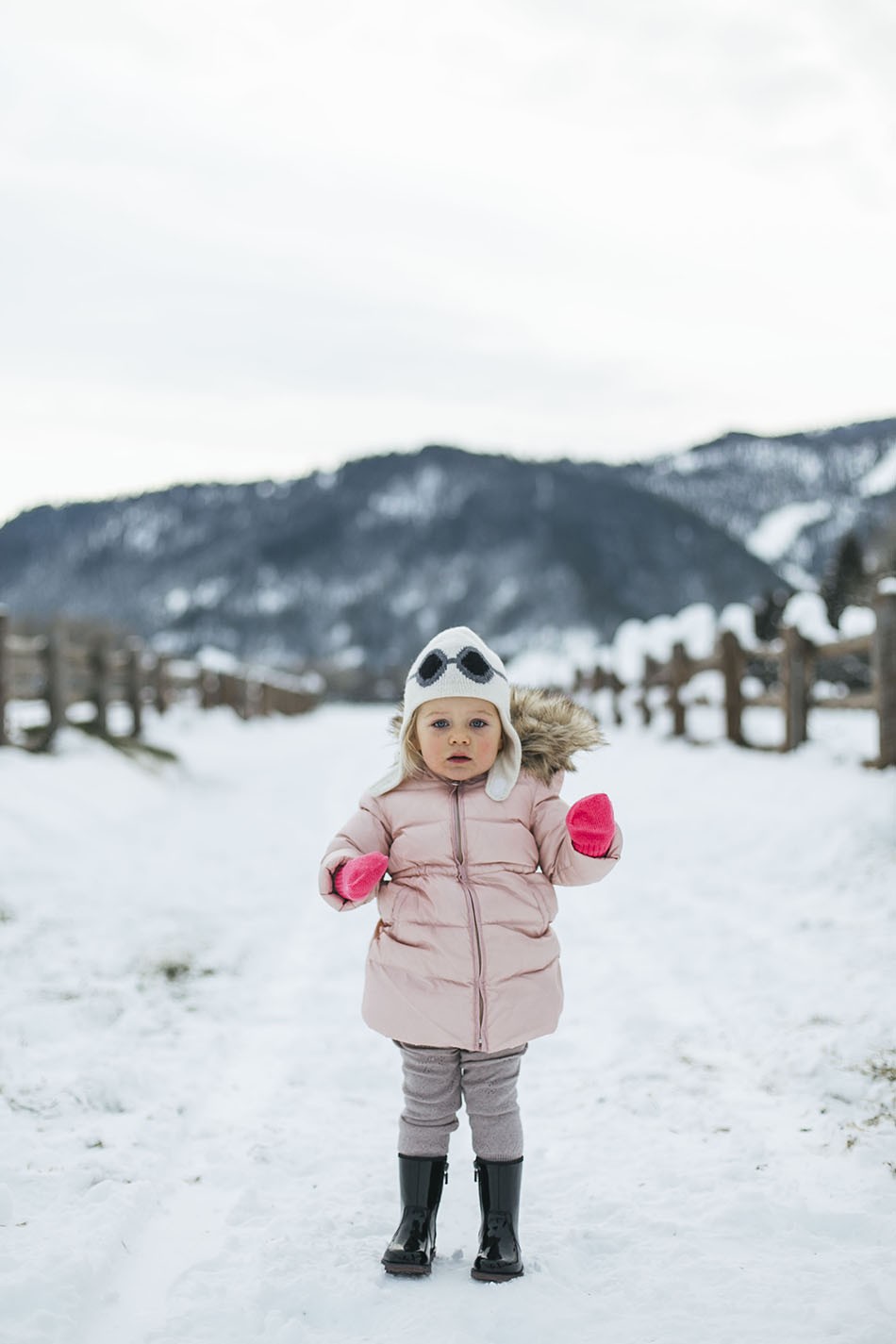 Our snow bunny, getting used to the snow. Gap jacket, Zara knit leggings, UGG Corene boots, Banana Republic for kids hat (another cute find here).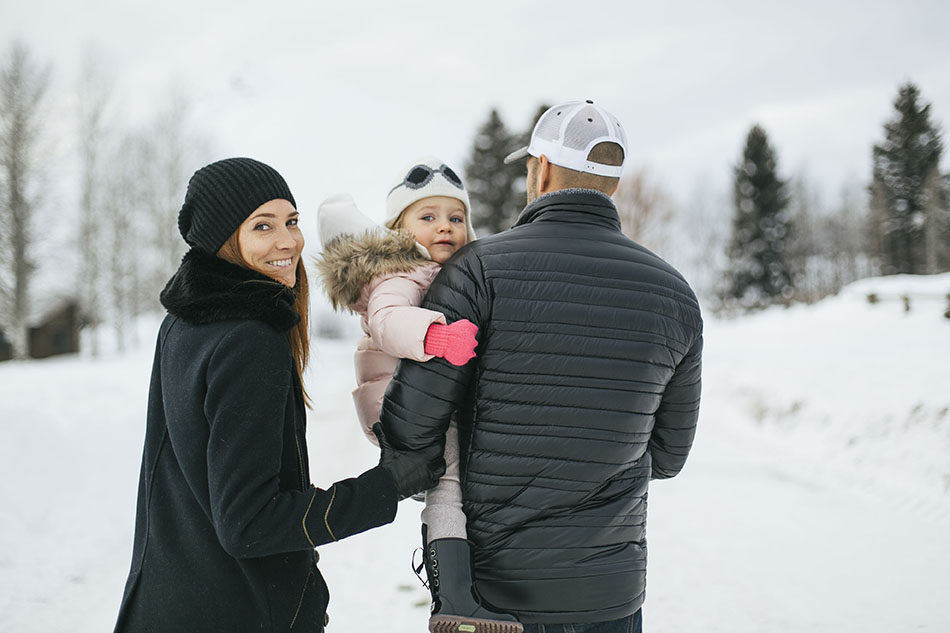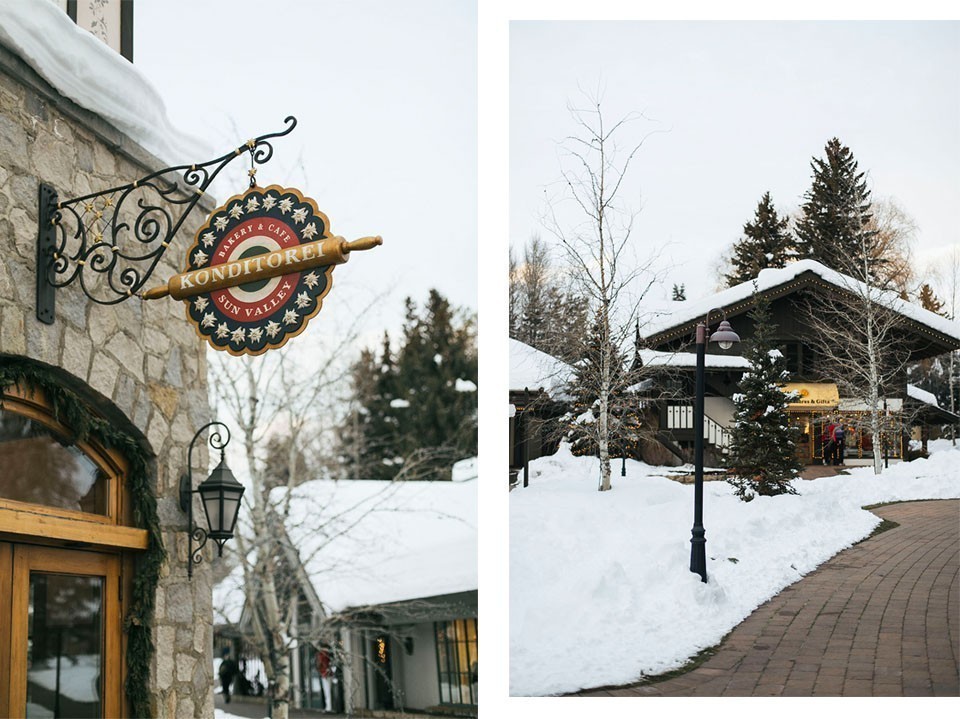 The coziest spot to duck into for something sweet and warm, The Konditorei. It's an Austrian inspired bakery and restaurant that serves up perfectly rich hot cocoa and hands down the best chocolate chip cookie I've ever had, and I'm a tough critic. Also it's in a center that has tons of charm, Elin was convinced it was the North Pole.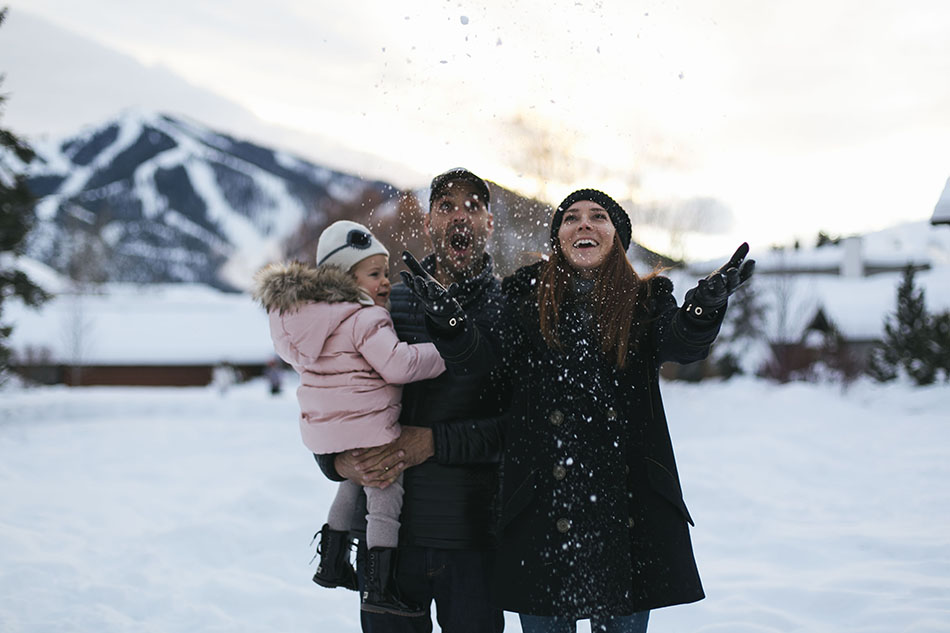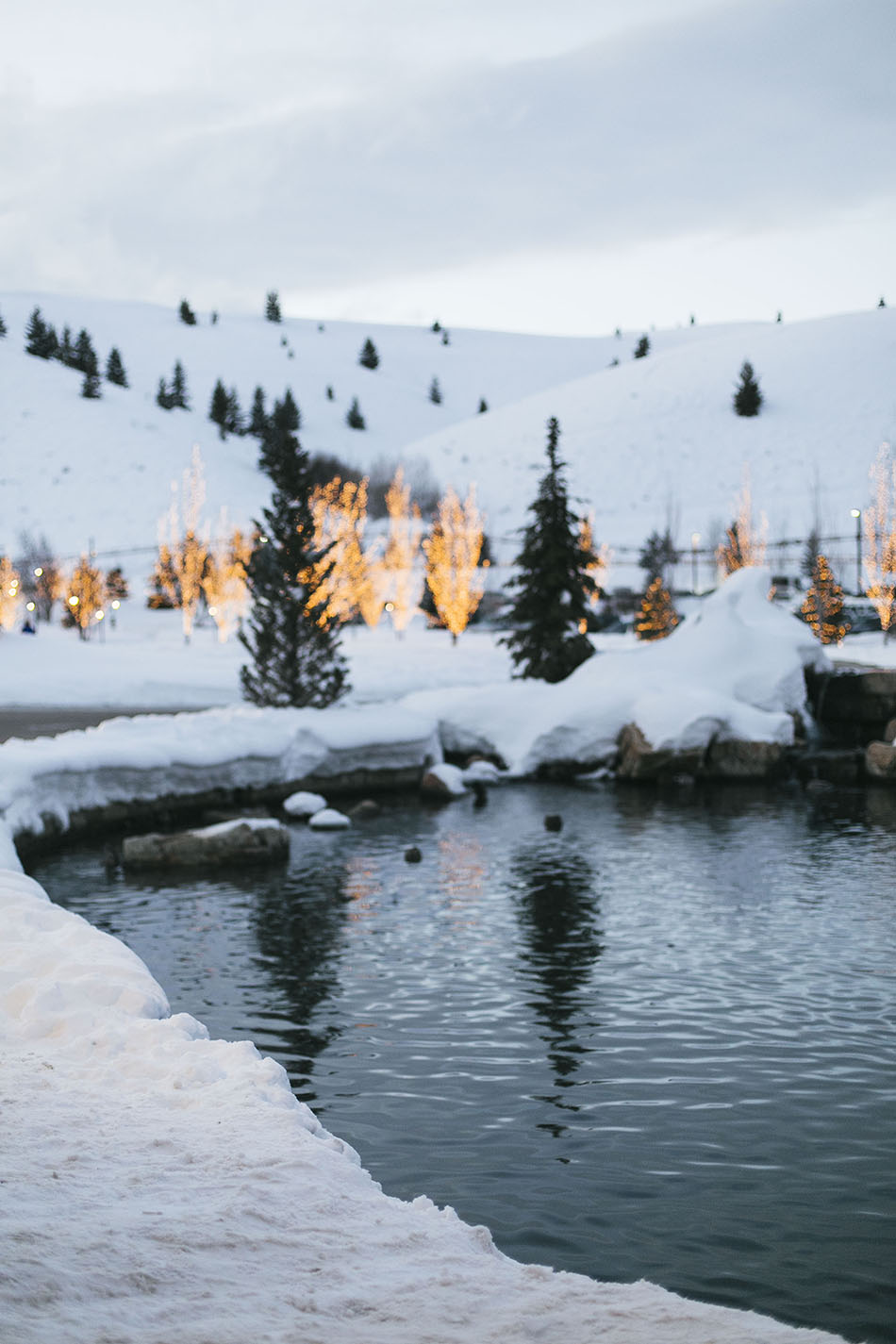 Last but not least, we made sure to pay a visit to the Sun Valley Lodge. For as long as I can remember, the lodge always felt a bit like Disneyland to me. And I still get that feeling when I walk in the door. It has an indoor bowling alley, an ice skating rink, plenty of spots to warm up by the fire, a wall full of pictures (old and new) of famous faces in Sun Valley and my latest attraction, the spa. But most of all, it dresses up oh so pretty during the holidays—trees are lit up everywhere you look.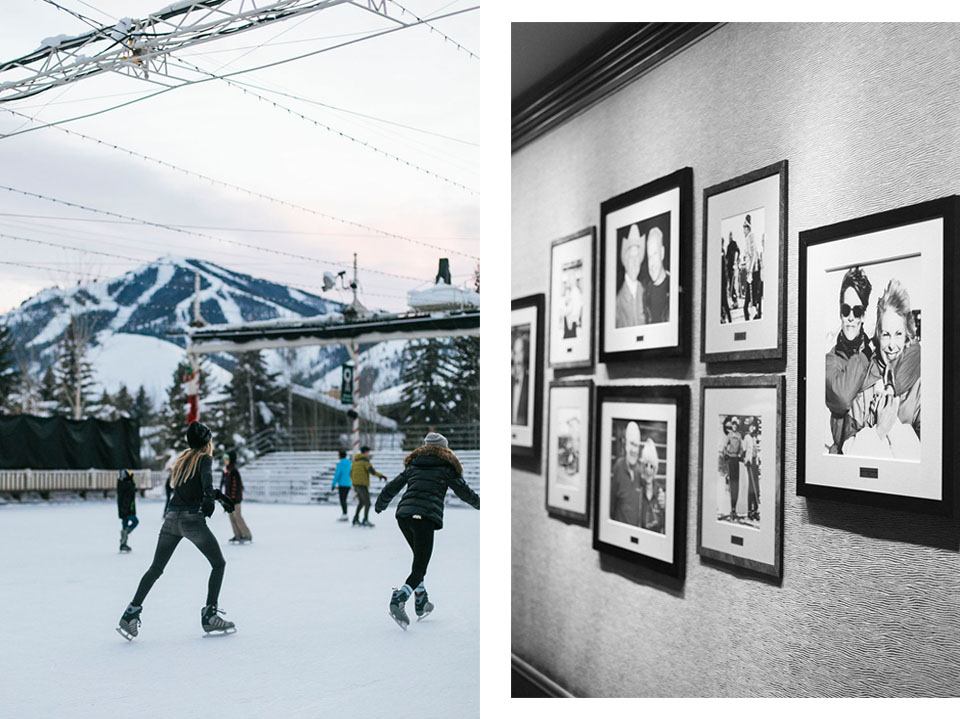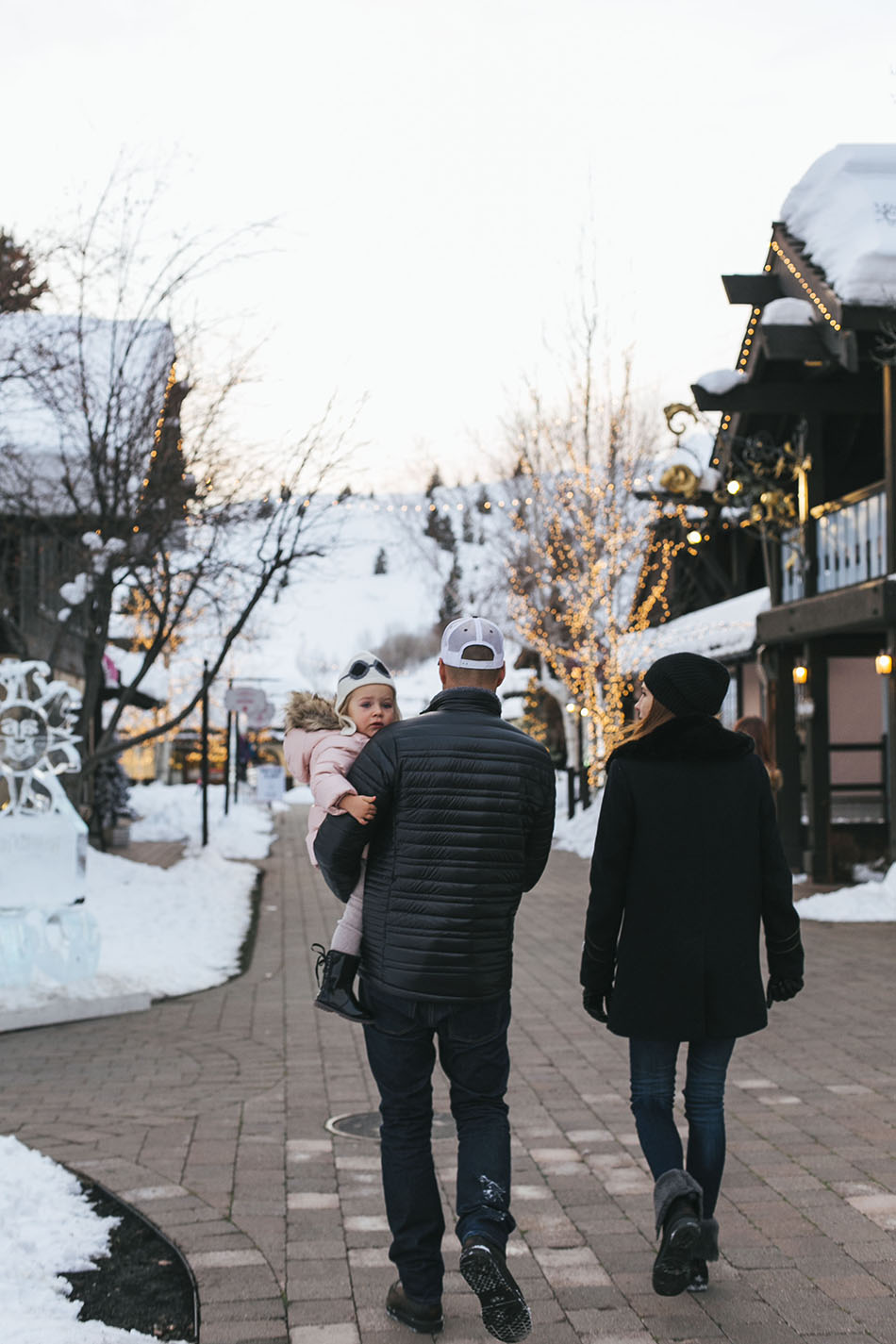 At the end of every day we kicked up our feet and cozied up by the fire while the temperatures dropped outside. It always felt good to hunker down each evening with a good movie and glass of wine. Slippers came in handy every morning and night—Todd's favorite here and mine here.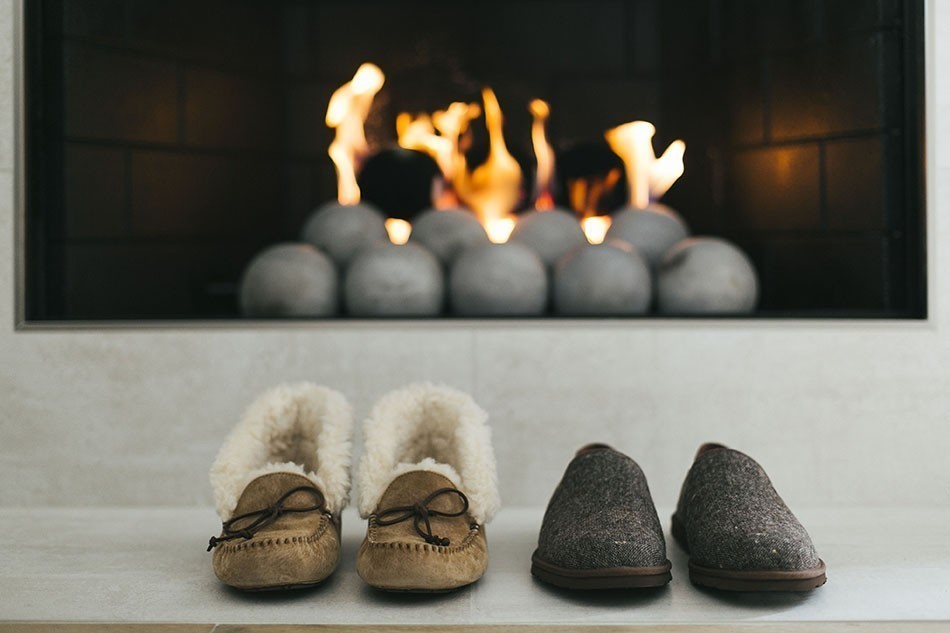 Photography by Arna Bee