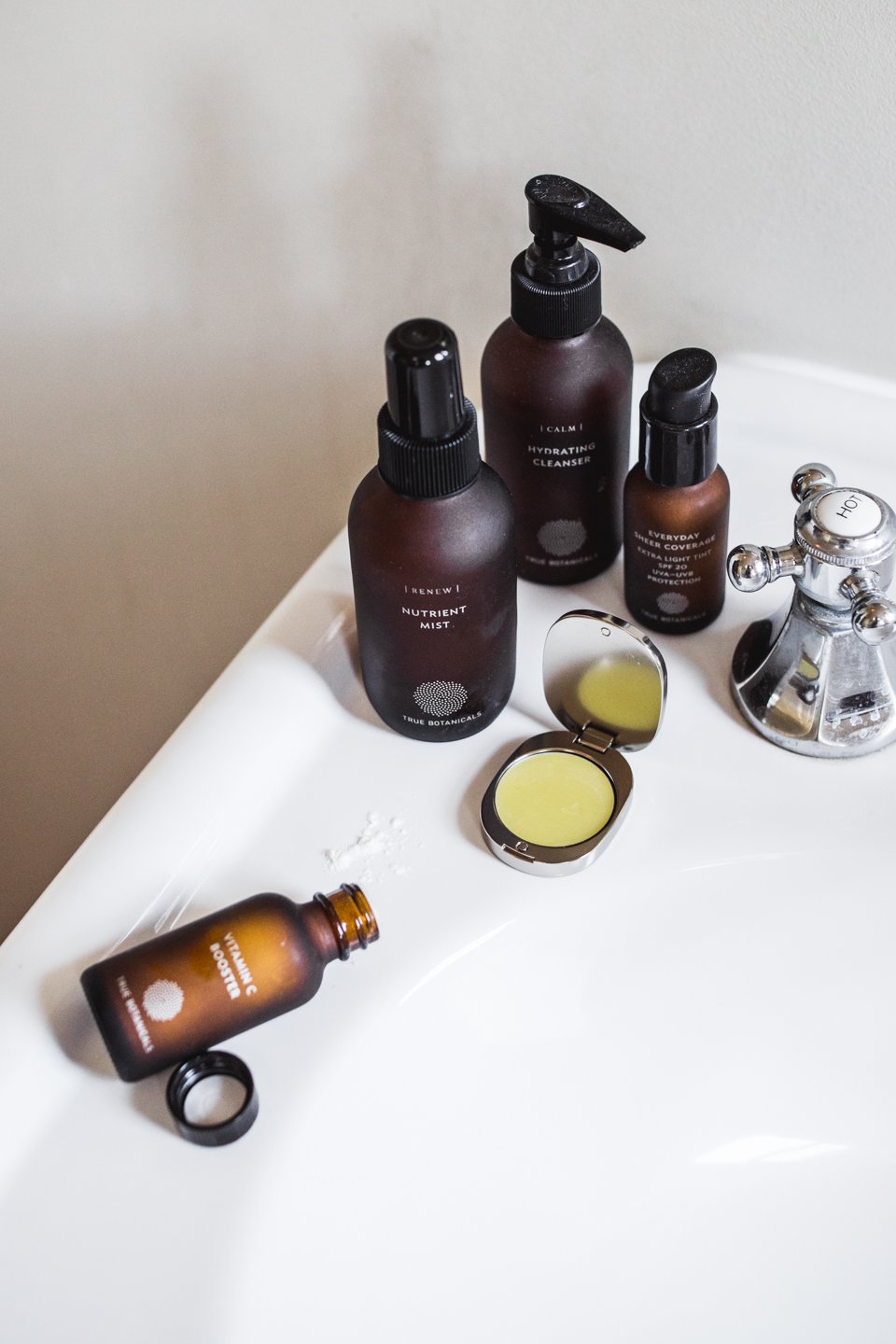 Over the last couple of years I've become more and more in tune with different natural, organic beauty lines that are out there. Becoming a mom made me think twice about what I was putting on my skin and near my baby so I've slowly but surely replaced old products with new ones containing natural ingredients. Lucky for us, there are some really amazing beauty brands producing products that work just as well.
Enter True Botanicals. The first time I discovered this brand was in Napa at the Solage Calistoga Spa. It was a hot week and my skin was dry and irritated. I started sampling some of the products and was completely obsessed with the subtle botanical scent everything had. I took home the Pure Radiance Renew Face Oil—which by the way totally transformed my skin on our trip—and have been adding more True Botanicals products to my daily regimen since.
I tell all my closest girlfriends about this line and can't say enough about the quality, results and scents so I knew I had to share it with all of you. Today we're giving away a $500 gift card to True Botanicals so you can try it out for yourself. To enter follow @couldihavethat and @truebotanicals on instagram and leave a comment on this blog post with the products your excited to try. Open to readers worldwide, giveaway ends 5/17.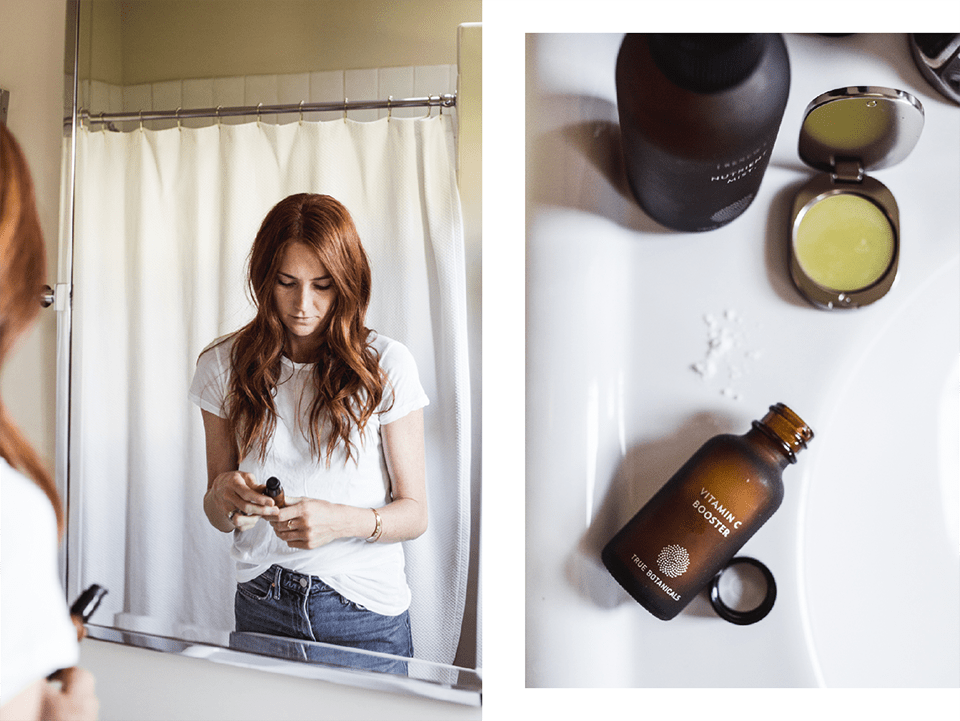 Since I've been using the line for a year now I thought I would share some of my favorites from the product line. Most recently I started using the brand spanking new Pre Cleanse Oil that you rub into dry skin and it easily removes makeup while prepping your pores for your cleanser. I follow up with the Hydrating Cleanser Renew (with added Polishing Grains at night) and the combo leaves my skin feeling squeaky clean, fresh and baby soft. While my skin is still slightly damp I spritz on the Nutrient Mist for extra hydration and prep for my serum—it's also great throughout the day on top of makeup.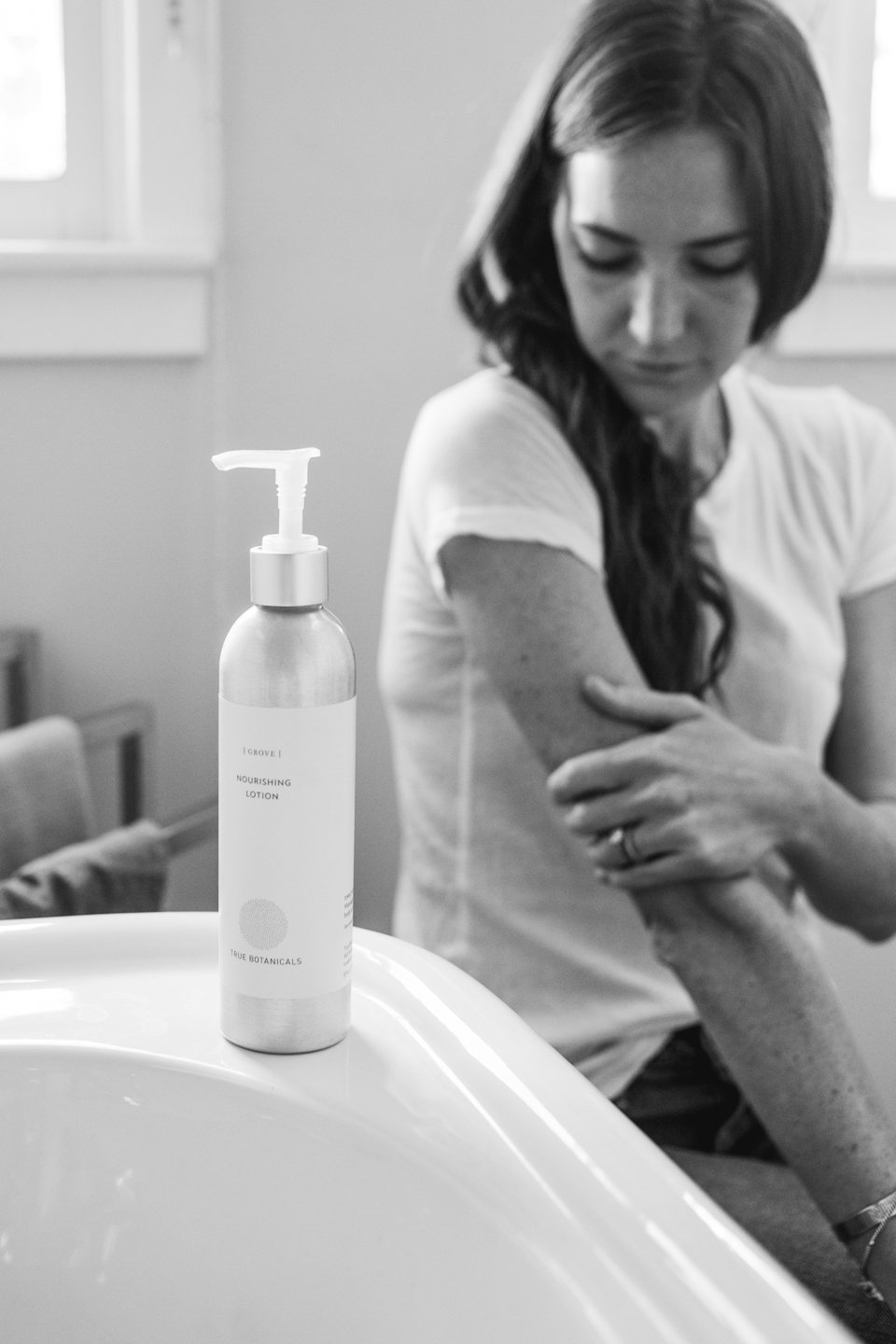 After cleansing I use the Pure Radiance Oil Renew if I'm feeling extra dry followed by the Cellular Repair Serum Renew. At night I mix in the Vitamin C Booster and in the morning I top with Everyday Sheer Coverage SPF 20 (in medium tint), which is one of my all-time favorite products. I'm crazy about the smell but overall it's the best everyday tinted sunscreen I've ever tried and normally my skin is über sensitive to sunscreens.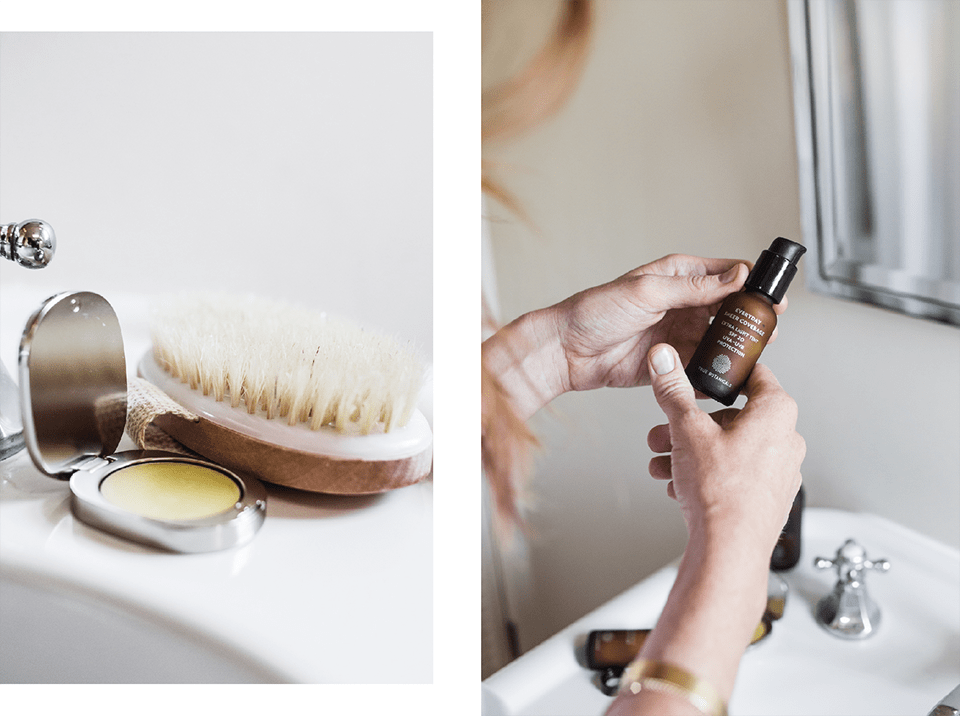 This past winter I started using the Deep Hydrating Body Oil before hopping in my steamy shower and after using a dry brush. It kept my skin soft and hydrated through the cold months and I became addicted to calming scent of the oil. Now that we're heading into summer I've been using it on my limbs before toweling off for extra hydration before lotion—the Nourishing Lotion is been a favorite lately.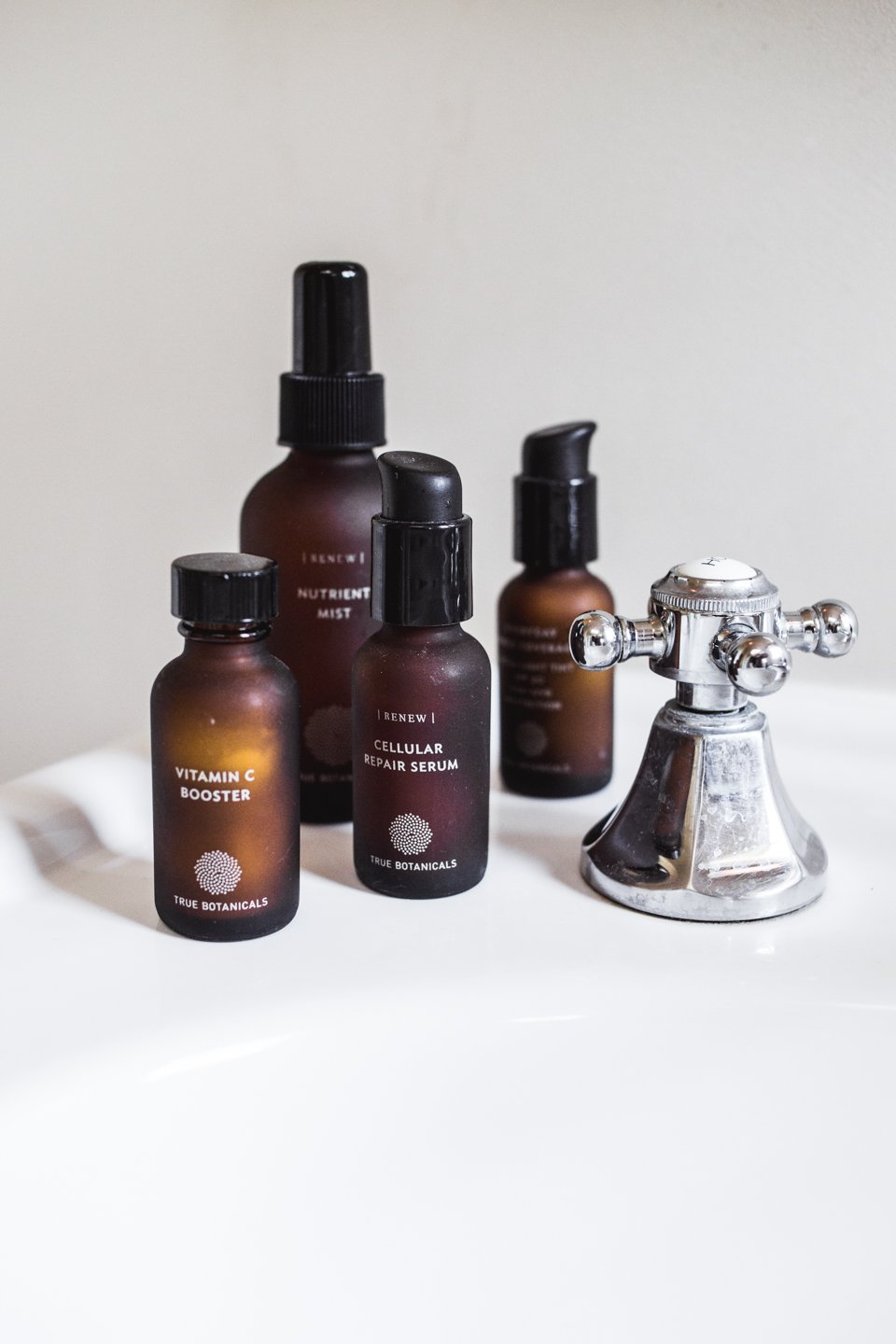 Photography by Jacqueline Pilar