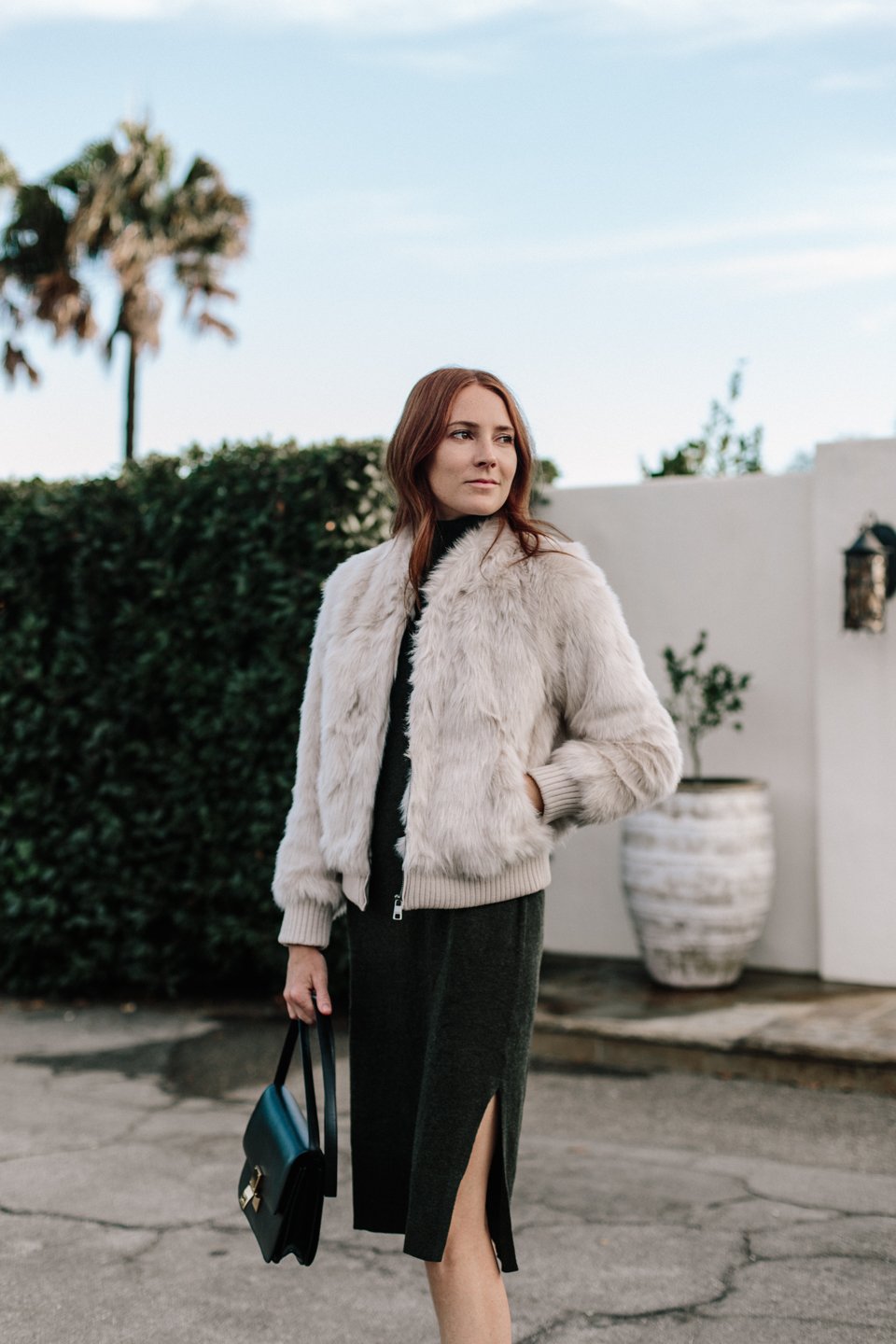 I might live in California, but I'm that girl who's always huddled by the heater, fire place or possibly curled up in a throw blanket. So when these cooler months roll in and holiday parties are on the agenda I try and find the warmest option possible in the outerwear department. And if you ask me, nothing screams "keep me warm!" like a fluffy fur jacket that people around you will try to pet or steal if their freezing cold too. I keep finding new favorites as I'm doing my holiday shopping but this one has been my go-to as of late from dinner out to getting the paper in the morning (I tried to dress up my loungewear, it worked my neighbor concurs).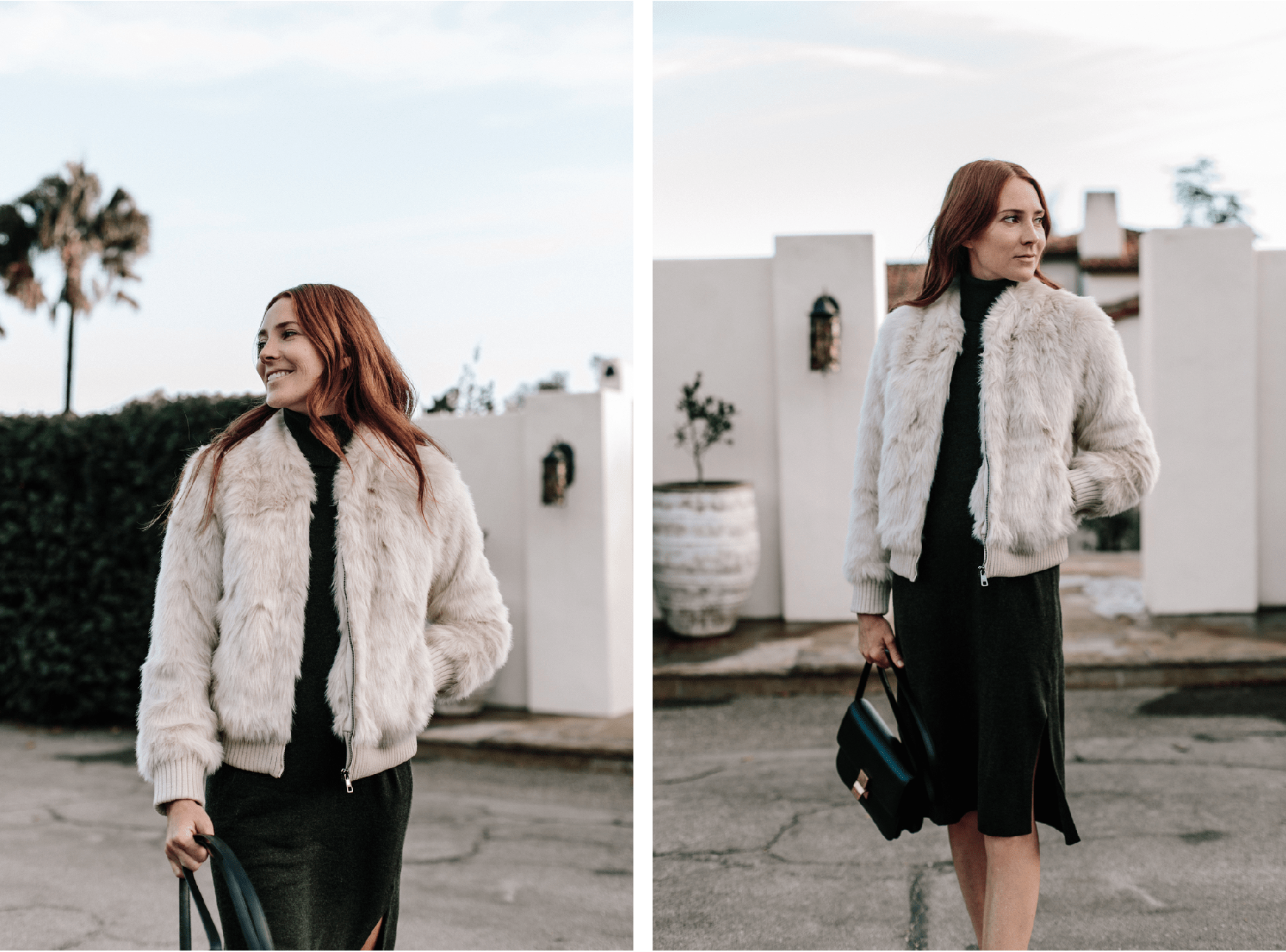 This fur bomber jacket is a steal from Banana Republic (sweater dress as well) and the two together I've been dressing up with heels or with sneakers for a casual vibe.
More Furry Finds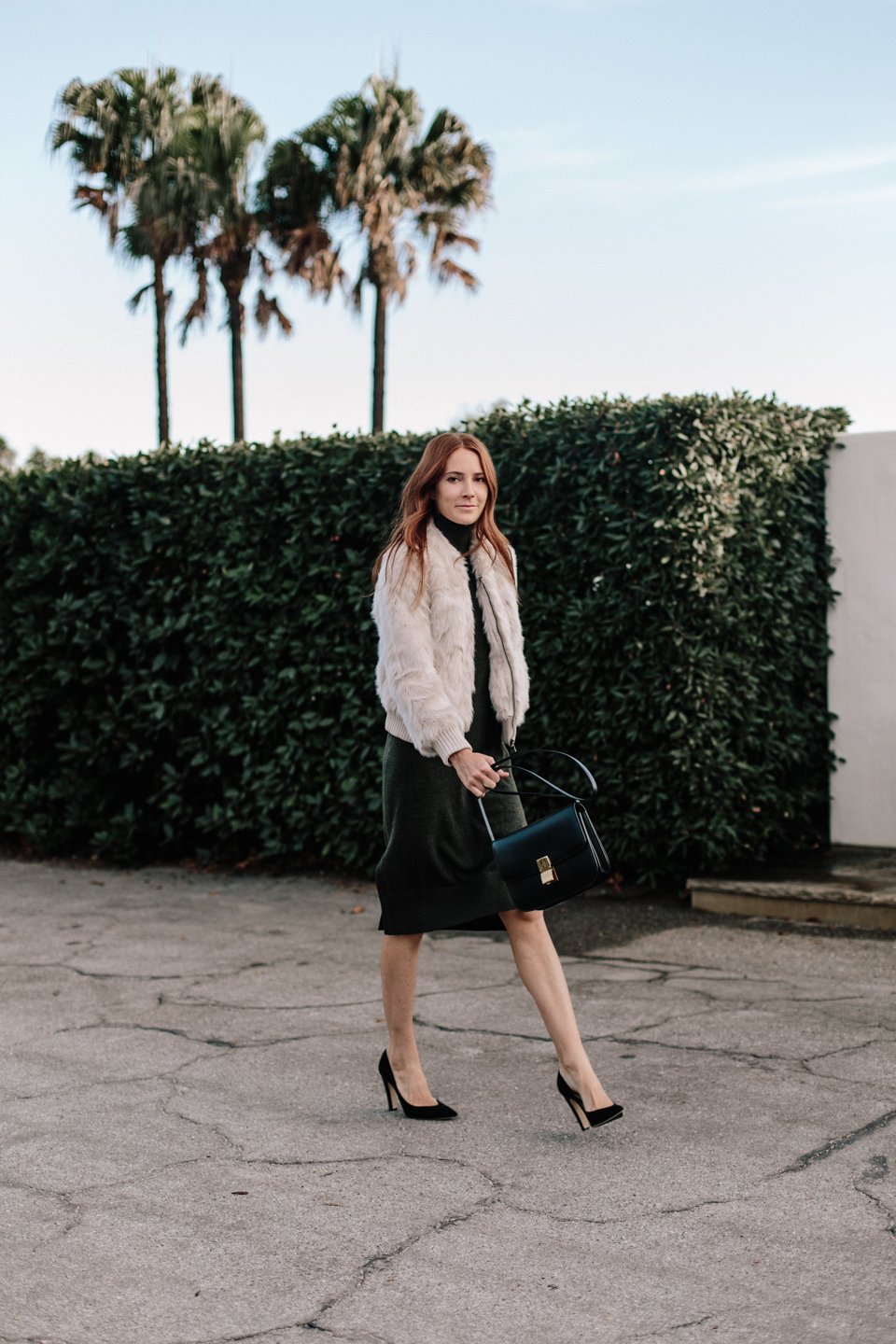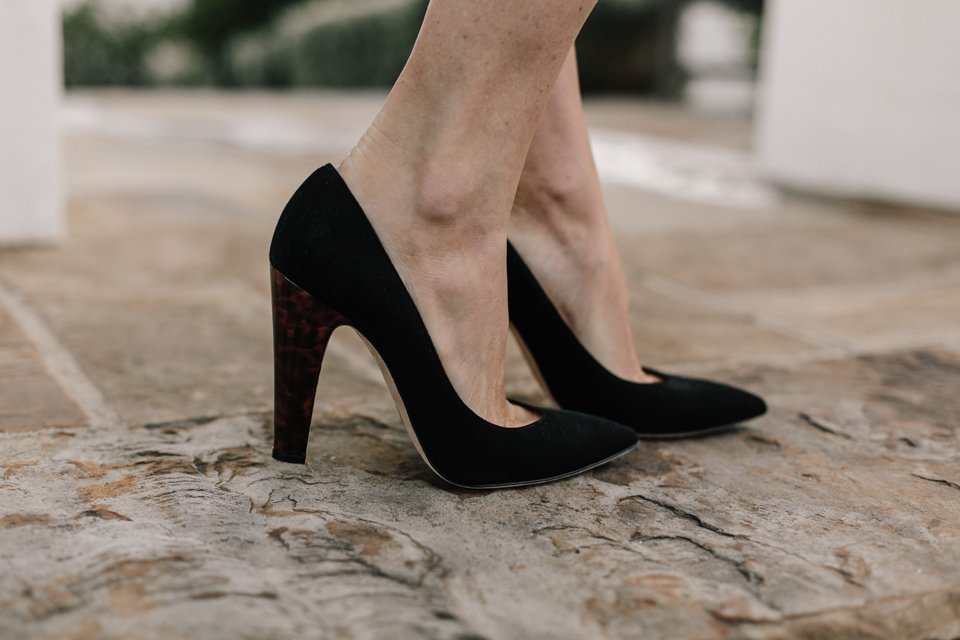 Also completely obsessed with my new Sarah Flint Jay Pump 100 pumps. The shape of the toe, height and heel detail make it the perfect simple black heel of you ask me.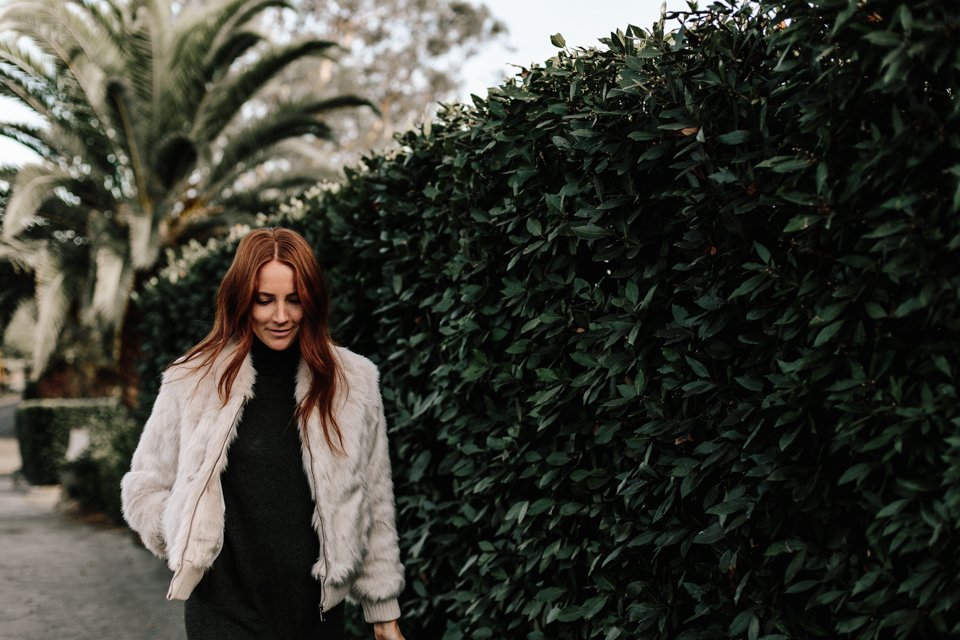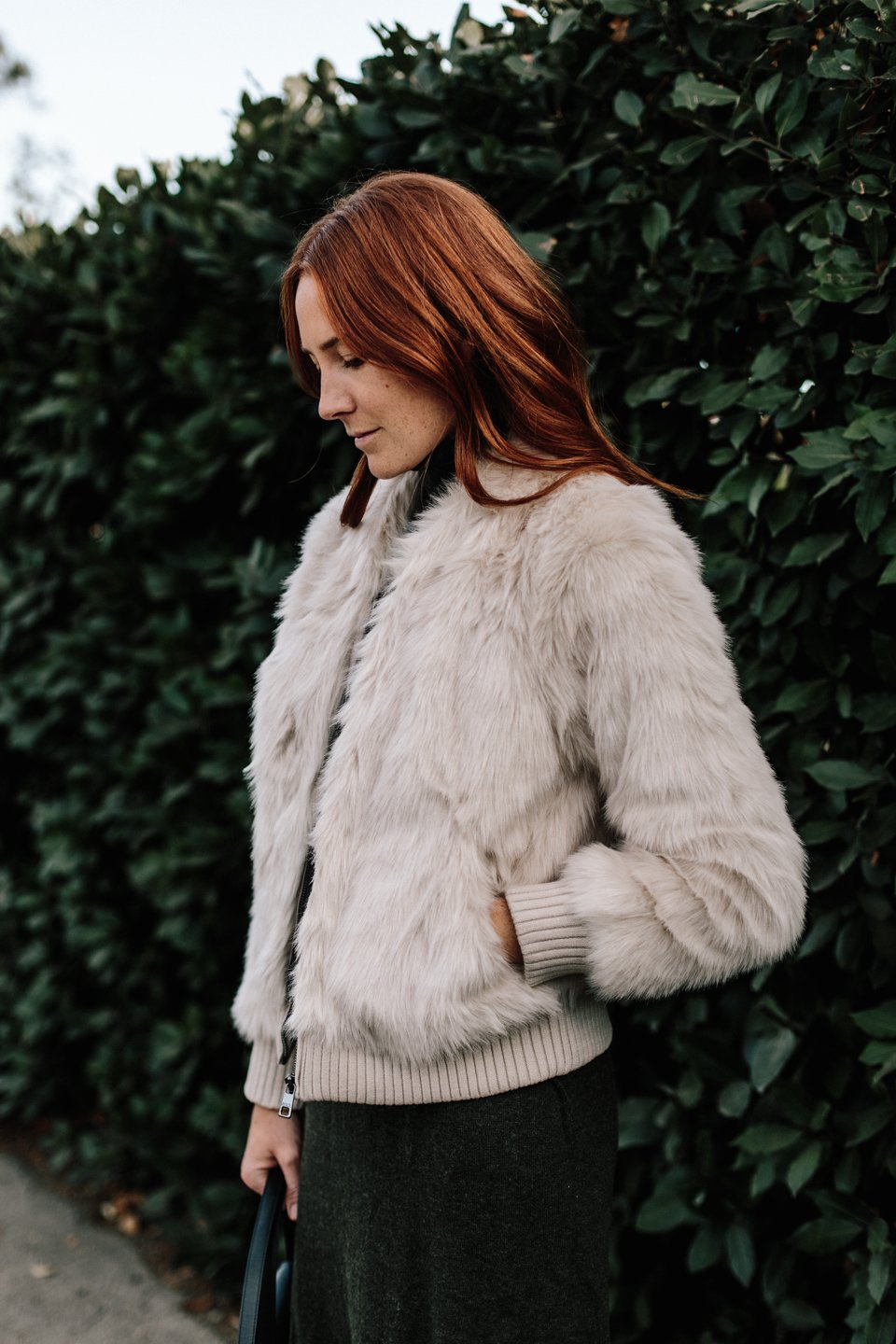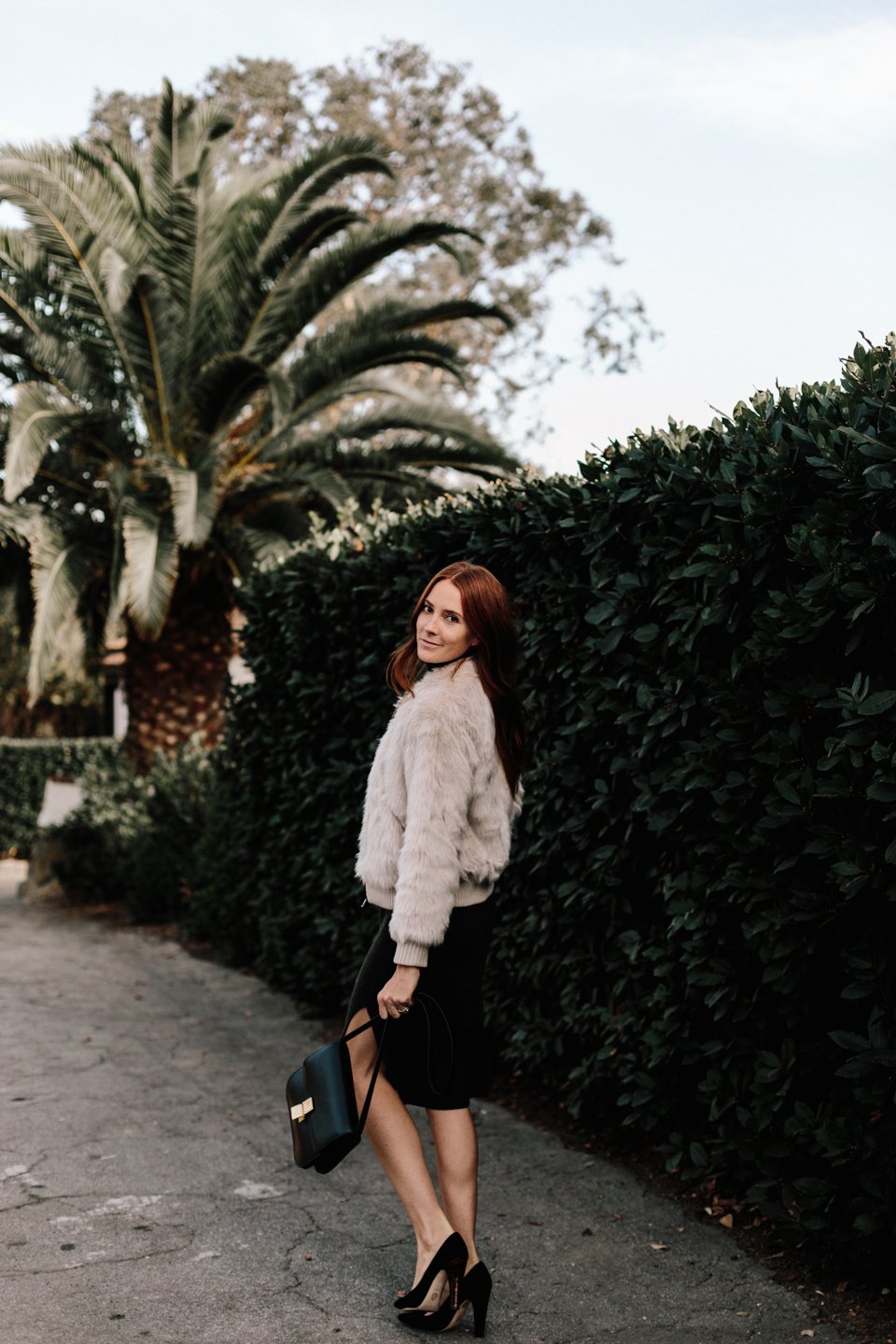 Photography by Jacqueline Pilar