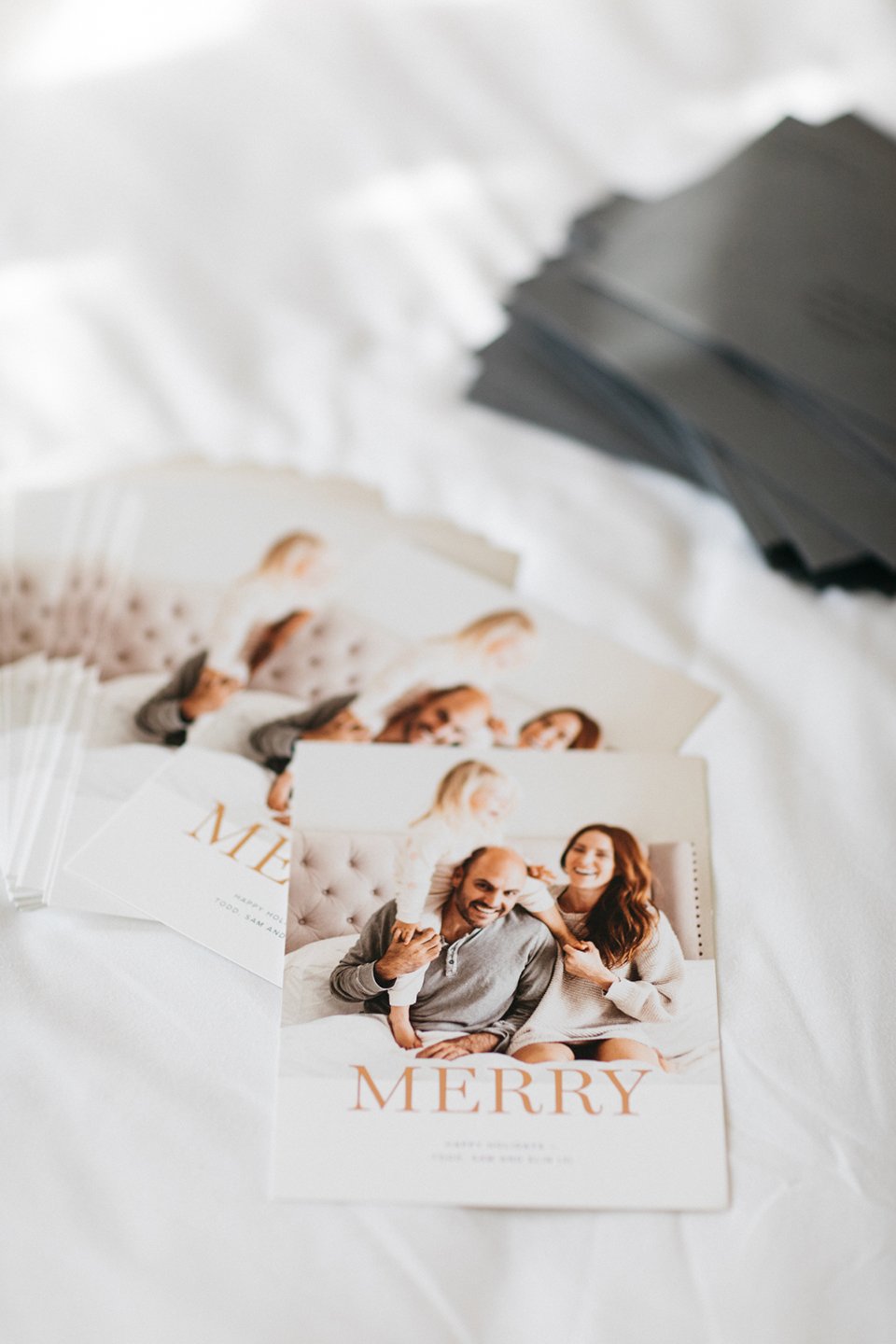 Every year my mom would go all out with our family Christmas card. She'd pick the colors, make a nod to a theme, dress us all up and usually have it beautifully printed and presented somehow. She'd nail it every year. And while we loathed the process at times, which usually resulted in chaos, tears or uncontrollable laughter, the memories and hilarious stories behind each card are something I hang on to.
Needless to say I love putting together our family's Holiday card every year. We've only made four since getting married and it's pretty fun to look back at each one already. Nowadays there are some amazing printing companies that make it über easy to design and address your holiday cards. Our favorite over the past few years has been Artifact Uprising—also our favorite for photo books documenting the year. The paper quality, color and designs are top notch while being simple yet distinct. Here's what we put together this year.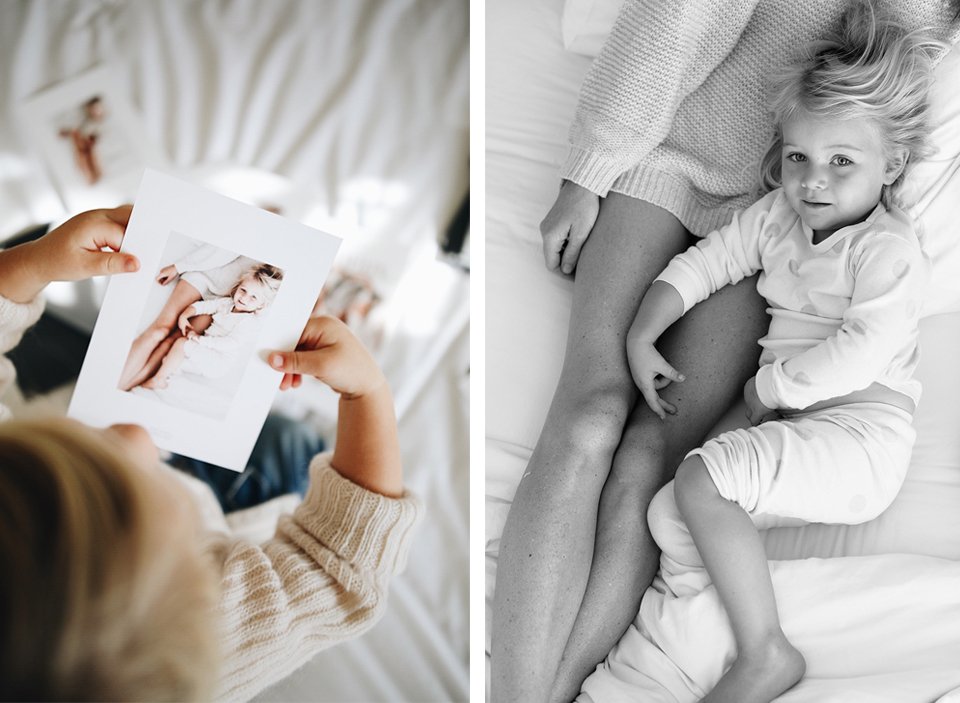 Last year our card was the three of us on top of a glacier in New Zealand. It completely represented our ambitious and wild year of travel. This year was quite the opposite. We hunkered down and spent more time at home soaking in lazy weekends, cooking and just being homebodies than ever before. It was a no brainer using some photos of us doing just that.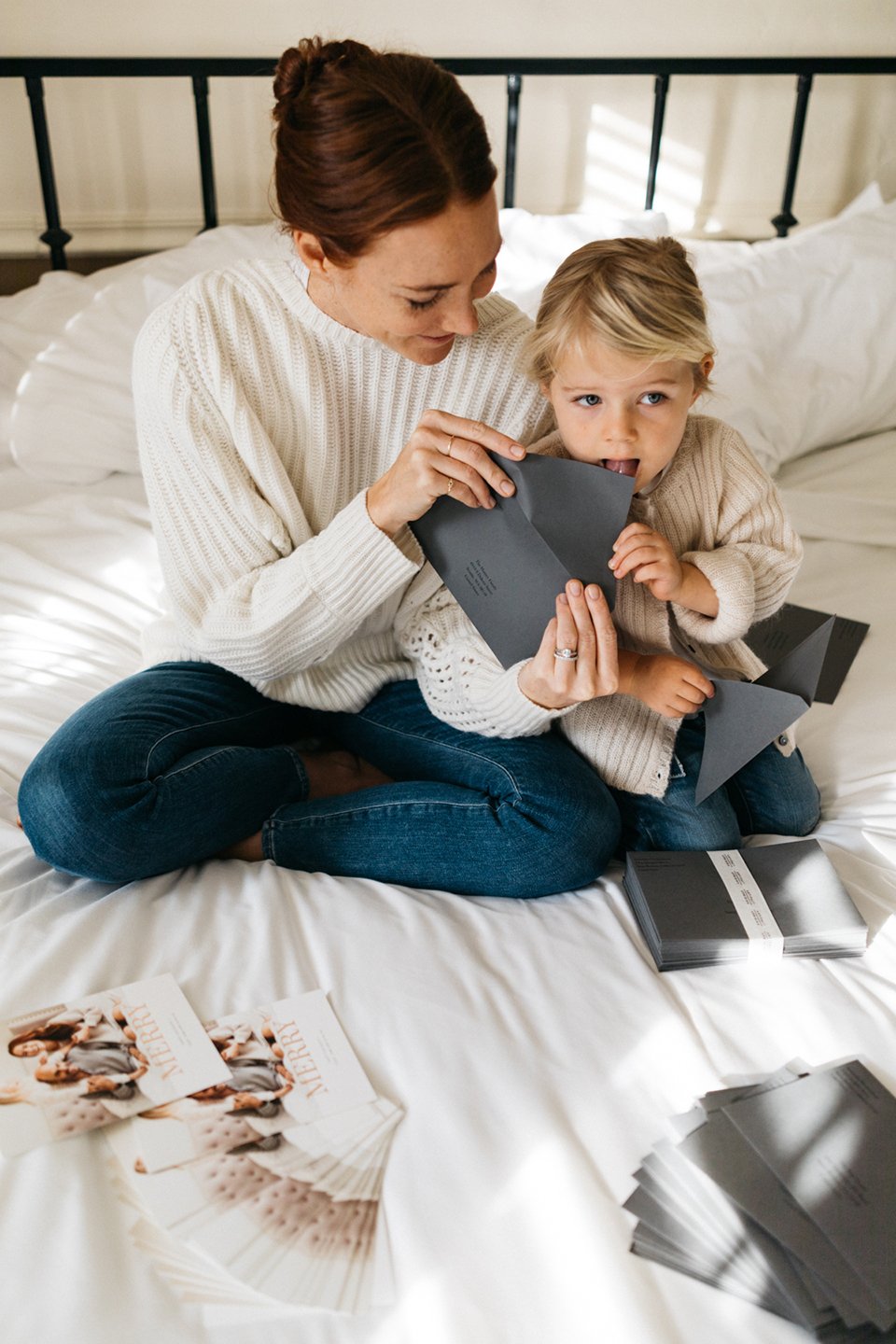 My favorite part about creating our holiday cards this year? Elin being able to step in as my little helper. She put on the stamps, licked some of the envelopes and provided some hilarious commentary.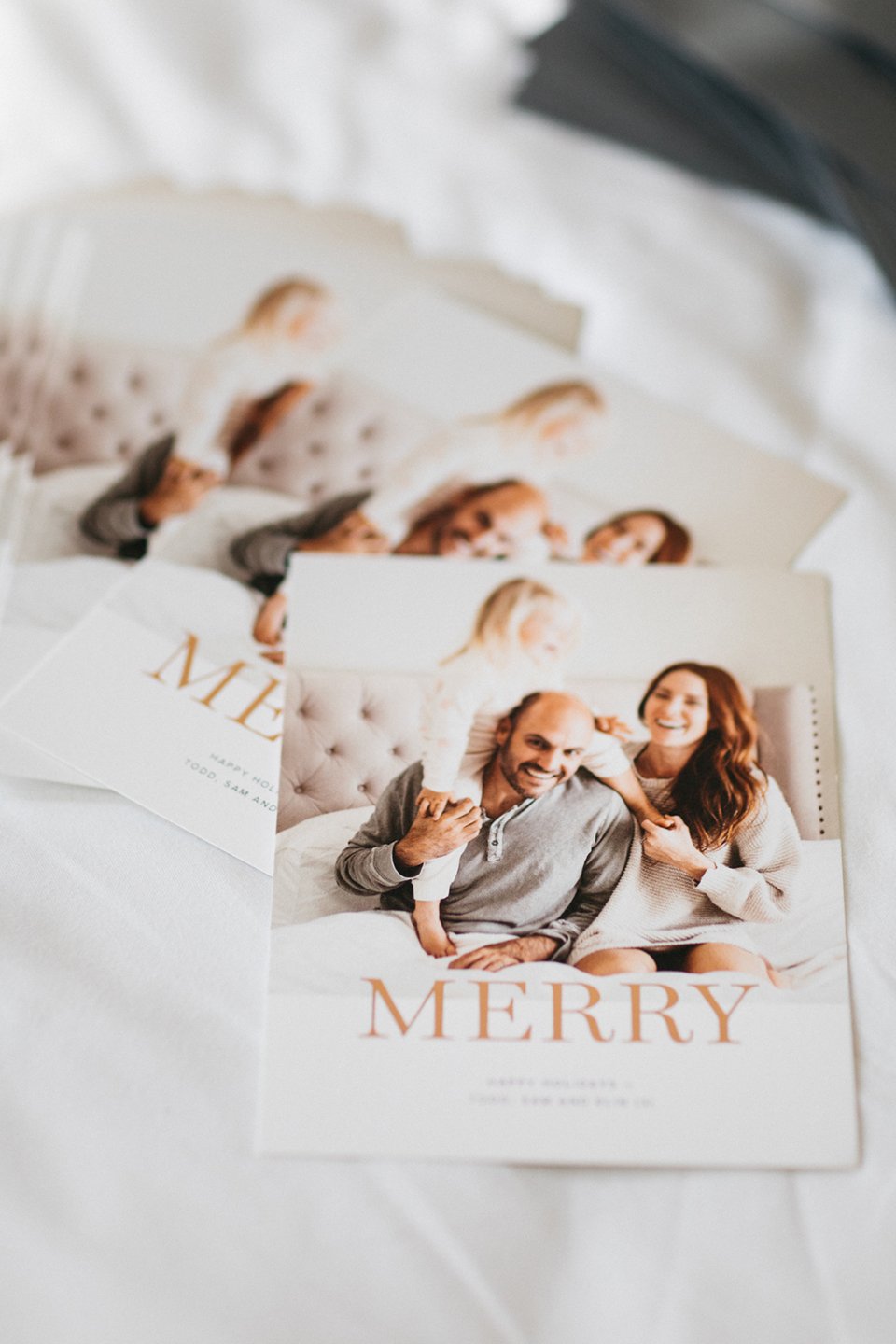 Also if you're tardy on getting a card out this year, there are some cool New Year's designs at Artifact Uprising. Side note: holy smokes it's almost 2018!