We hopped down to Montage Laguna Beach for my birthday a few weeks ago and I'm here to tell you, it's a summer MUST if you're craving a picture perfect beach getaway. The crystal clear waters, high 70's temperatures and all the luxury you could imagine in a hotel makes for one epic time. Some highlights from our stay… 
We got lucky with the best coastal weather possible—no June gloom in sight!—and spent each day playing in the giant pool, which also had a kiddie pool for Elin, and at the beach. I got a chance to slip away, have a massage and use the "adult spa pool" which was the most peaceful hour ever. 
The first night (my birthday) we ate at The Loft, where they invited Elin into the kitchen to make her own ice cream sundae—you should have seen how wide her eyes got! It was crazy delicious but besides that the hotel made the night so special and accommodating with Elin. We woke up the next morning and ordered a giant breakfast to the room and ate on our balcony overlooking the coast. Food I loved: a curated menu by nutritionist Kelly Leveque that I could order anywhere at anytime. 
Wearing: Ariel Gordon necklace, Rag & Bone dress, Hermés Oran sandals (similar), Who What Wear Collection bag.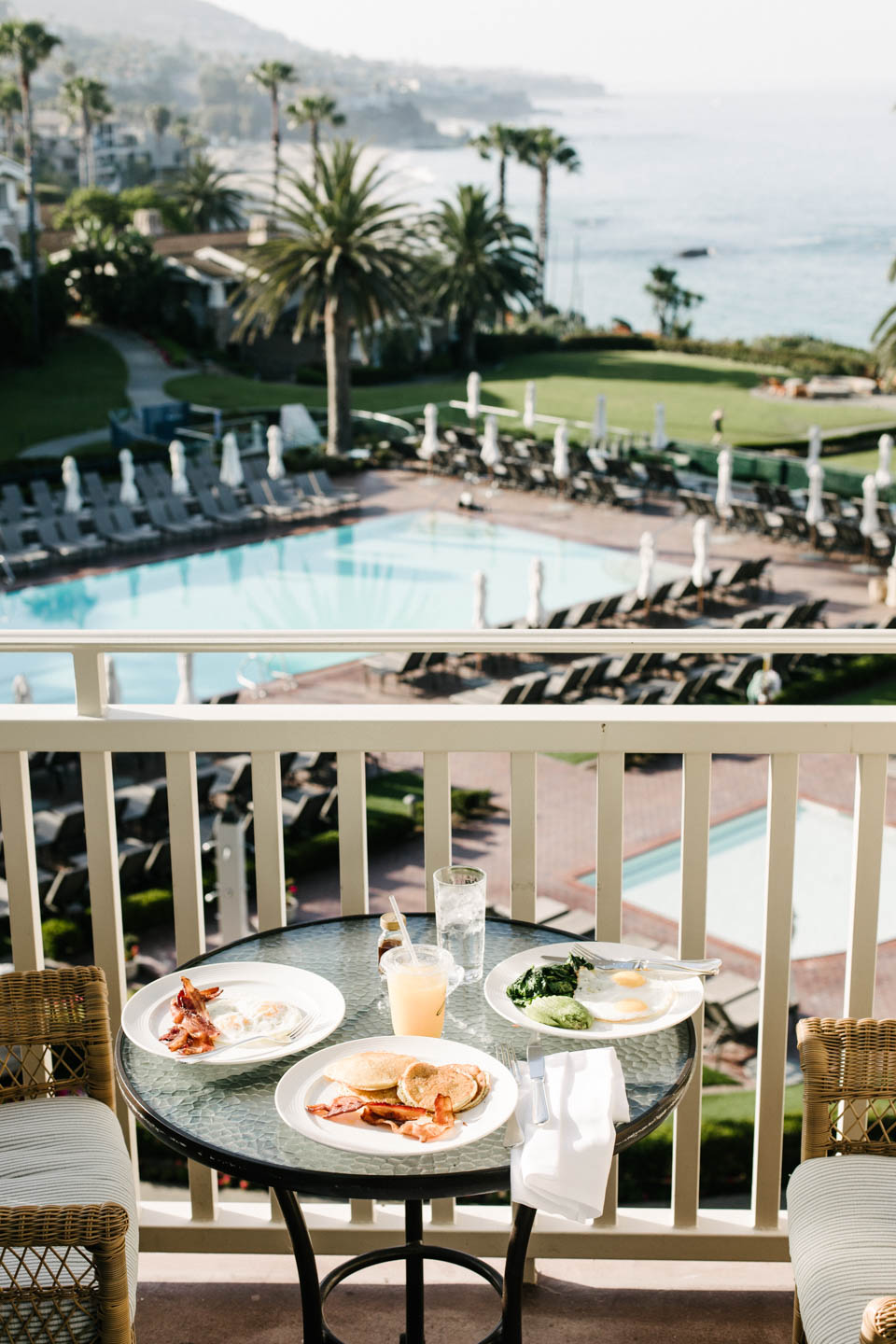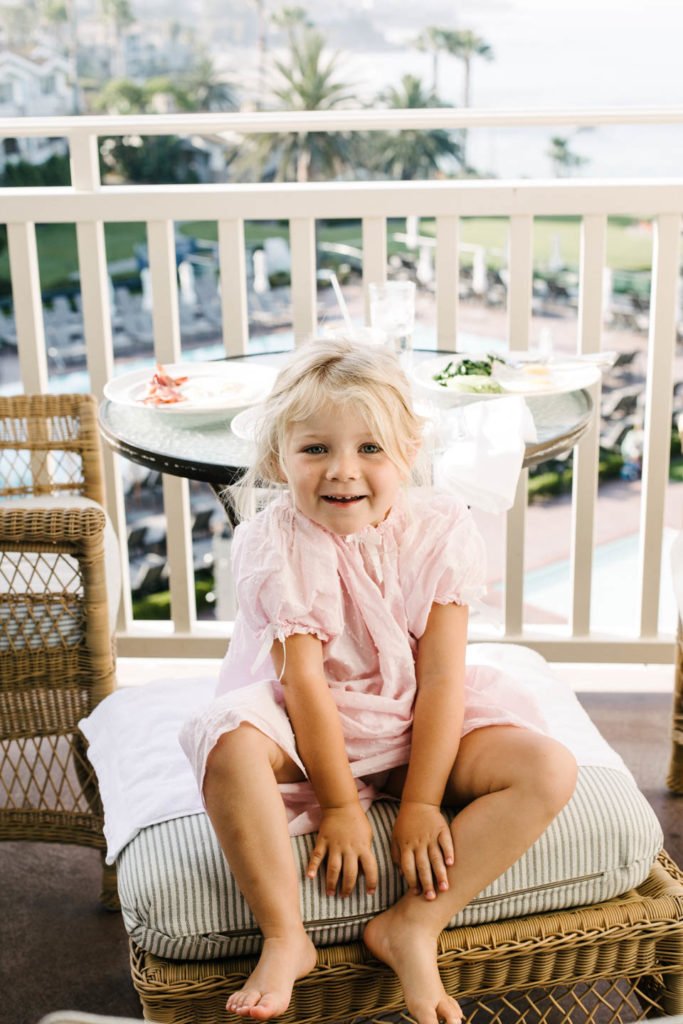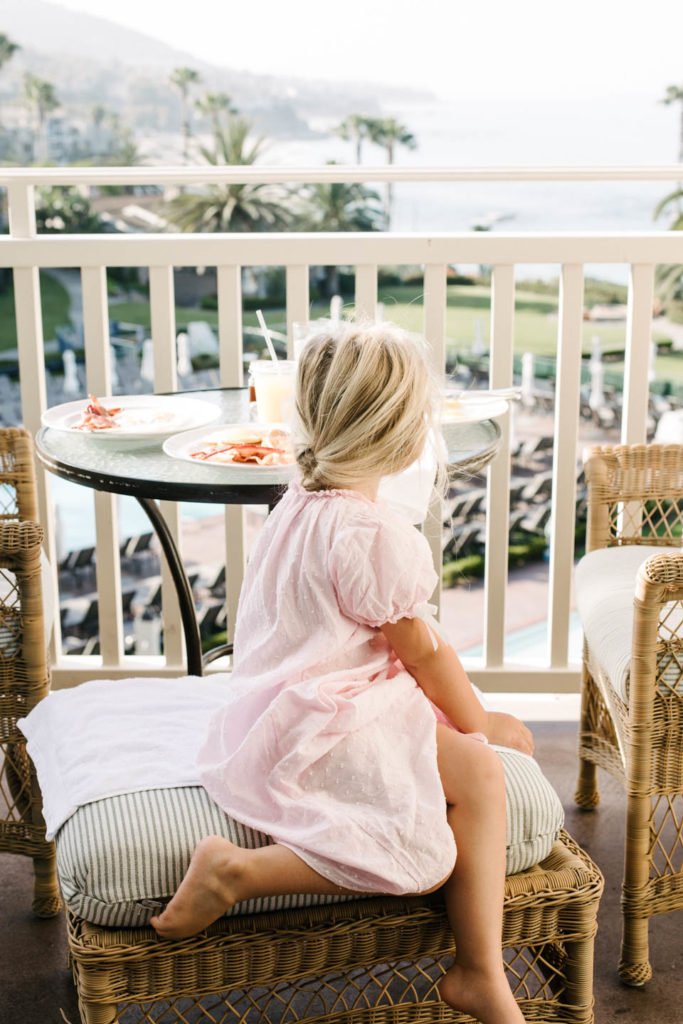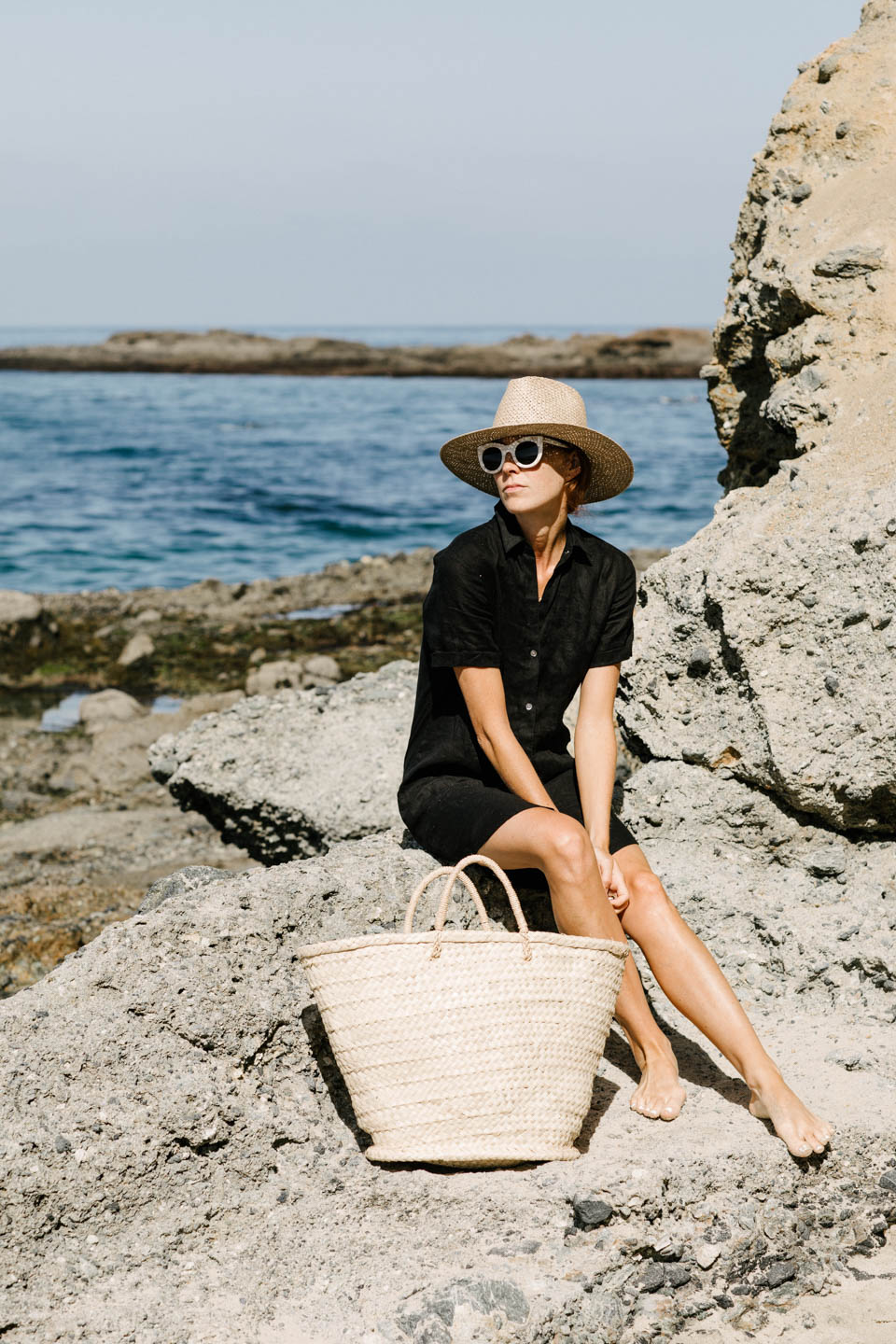 Having a three-year-old in tow usually means early bird mornings. As rough as it is to pull myself out of bed, I always appreciate it in the end because it's quiet and beautiful with all that morning light. We ventured down to the tide pools, right on the beach in front of the hotel, and found crabs, fish and starfish. 
Wearing: James Perse dress, Janessa Leone hat, Tote bag, Illesteva sunglasses. On Elin: Pajama dress. 
Elin was in heaven. Not only did they have a kiddie pool for her to splash around in but they greeted us at check in with a red wagon filled with stuffed animals for her to choose from. They also had an amazing daycare program called the Paint Box that was full of activities, games and the caregivers were a dream! On our last night we were given a s'more's kit to take down to a fire pit where Elin experienced her first official s'more, she's a fan for the record. 
Wearing: Marysia bikini, Elin's swimsuit. 
Overall, it was one of those dreamy family vacations that I can't wait to do again. We're already making plans to return next year, counting down the days.