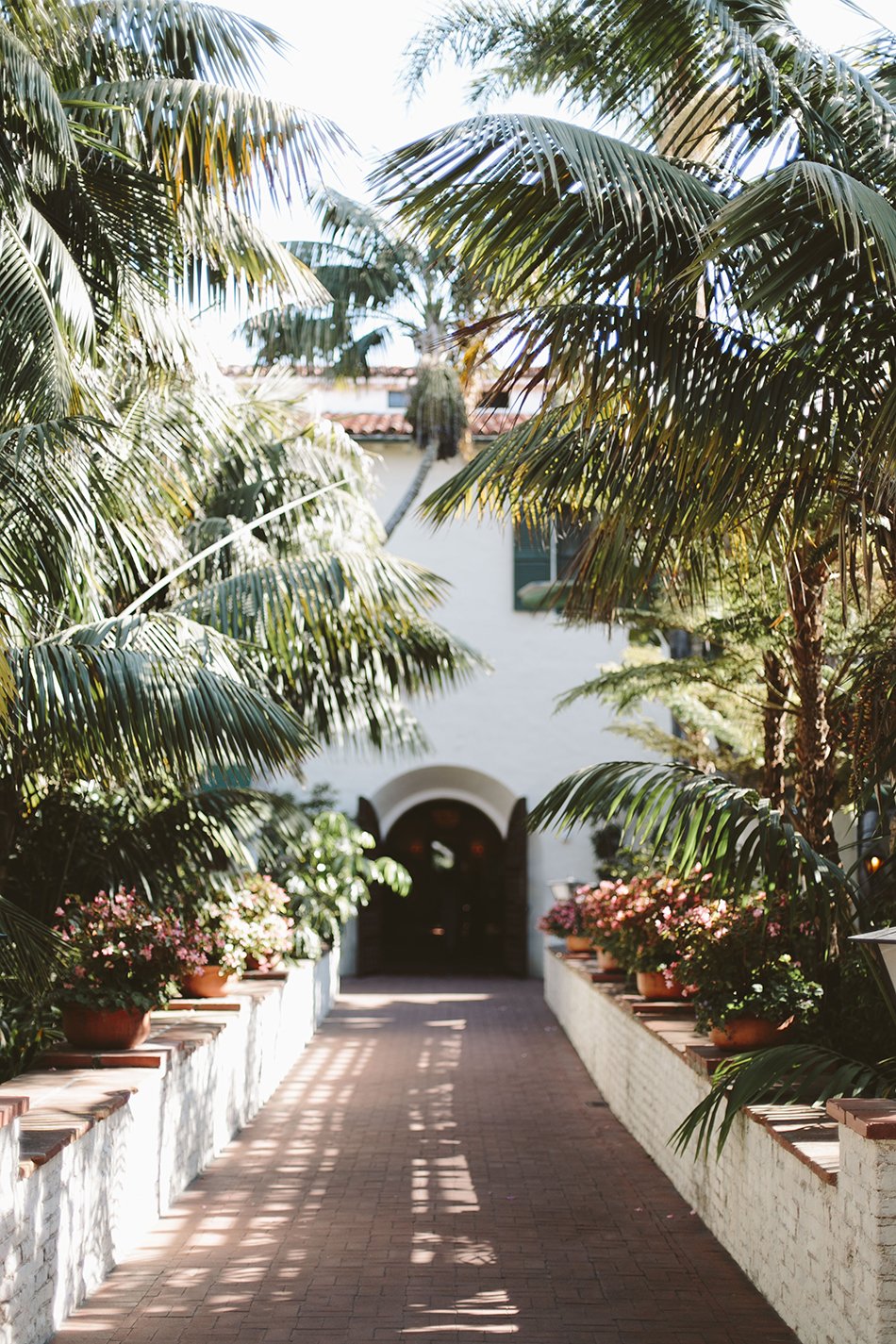 This past weekend the iconic Four Season's Biltmore Hotel in Montecito re-opened their doors for the first time since the January 9th devastating mudslides. Our community has endured so much in recent months and while our hearts still ache for the devastating losses, it has been incredibly heartwarming and inspiring to see strength through unity as we heal and restore the joy of this coastal gem. As we head into the summer season, I wanted to share a few of my favorite spots in Montecito that are a must when visiting Santa Barbara. 
One of my all time favorite escapes in Santa Barbara, The Biltmore is an oasis tucked along one of the most beautiful stretches of beach along the Santa Barbara coast.  Luxurious bungalows, tranquil gardens, and the historic Coral Casino beach club make this (hands-down) one of the best Four Seasons around. Interested in just stopping by? Grab an afternoon glass of Rosé on the ocean view patio and stroll Butterfly Beach with views of the Channel Islands before heading out. They also do a stellar brunch. 
As you enter Montecito from Santa Barbara, the Country Mart is one of the first stops along Coast Village Road. The perfect blend of upscale boutiques, family owned restaurants, and sweet grab & go treats – the Country Mart is one of my favorite destinations. Some of my favorites include Rori's Ice Cream, Kendall Conrad, and Mate Gallery. If you have kids, stop by on a Saturday morning for free pony rides! 
In the tucked away "Upper Village" of Montecito off San Ysidro Road, you'll find a few more shopping nooks with additional markets, inspired boutiques, and family run businesses. One of the most iconic for our area is the longstanding Pierre Lafond and Wendy Foster family of businesses, which includes one of my favorite home decor stops – Upstairs at Pierre Lafond. Wendy Foster Clothing Stores are also a staple for Santa Barbara style. 
One of my favorite restaurants in the Santa Barbara area, we always look forward to an early Sunday evening bite on their patio to close out the weekend. The Honor Burger and Veggie Club are the go-tos. 
No surprise that I am a major fan of Juice Ranch in Santa Barbara, so when they opened an additional location on Coast Village Road, I was thrilled. I promise – Juice Ranch makes some of the most fresh and potent juices you'll ever try. Also, they have "healthy" cookies you must try. 
Last but most definitely not least, I have to put my favorite beach on this list. This charming little stretch of beach is tucked into a shallow cove, lined with on-the-sand beach houses and a old school vibe. A little more about my love for Miramar Beach here…