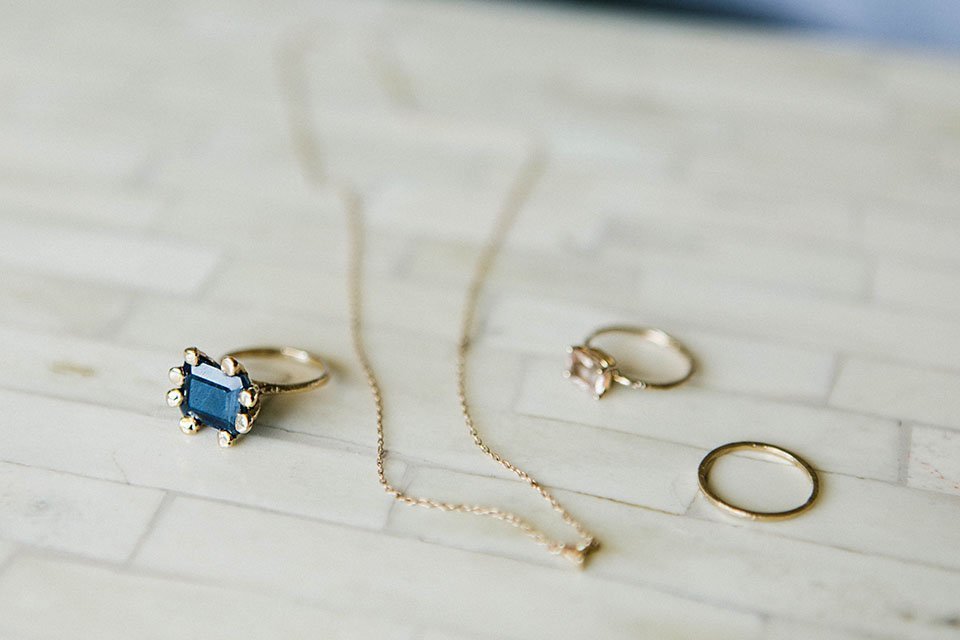 Once upon a time I was scrolling through Instagram and literally got stopped in my tracks when I spotted a large sapphire ring by Jane Pope. I screen captured it, saved it to one of my folders and made a mental note to add it to every holiday, celebration or self-indulgent excuse that involved me getting a gift—in short I was coveting this ring, hard. Life marched on and months later I was reminded of my sapphire beauty when another image from Jane Pope's line popped up. This time it was a stack of amazing rings by the designer with the sapphire ring included in the mix. Repeat. Screen capture, saved image and mental note.
Finally in June, my birthday month I made JPJ XL Sapphire Prong Ring mine and it was probably one of the most special pieces I have received in a longtime. The size makes it an incredible statement and the color has been my favorite thing to pair with a summer tan. Literally everyone stops me to ask about it and I've been having so much fun styling it with other pieces.
But as for the rest of Jane Pope's line… I'm kicking off a domino affect of obsessions because it's all so beyond beautiful and there's something undeniably cool about her pieces all stacked together. That everyday, sophistication with a laid-back vibe, speaks to me on so many levels. So its safe to say you'll be seeing a lot more of her jewelry on me in the future as she's quickly become one of my favorite designers. 
Pictured above my rapidly growing collection from JPJ… Sapphire XL Prong Ring (which also comes in other stones!), Rectangle Morganite Ring, Thin Flat Band and Mini Umba Triangle Necklace.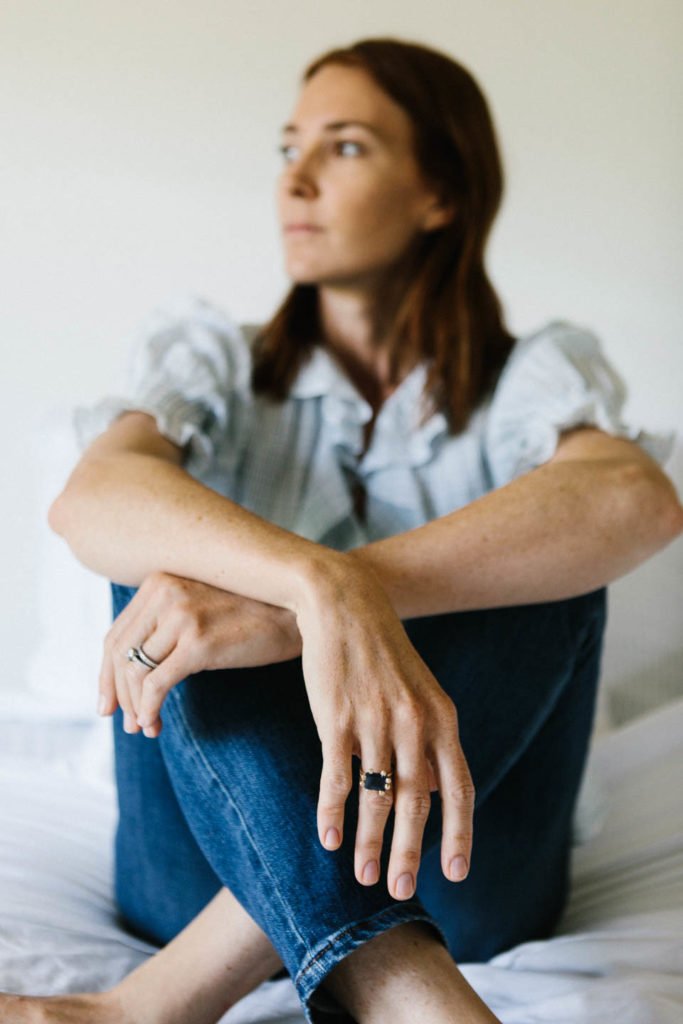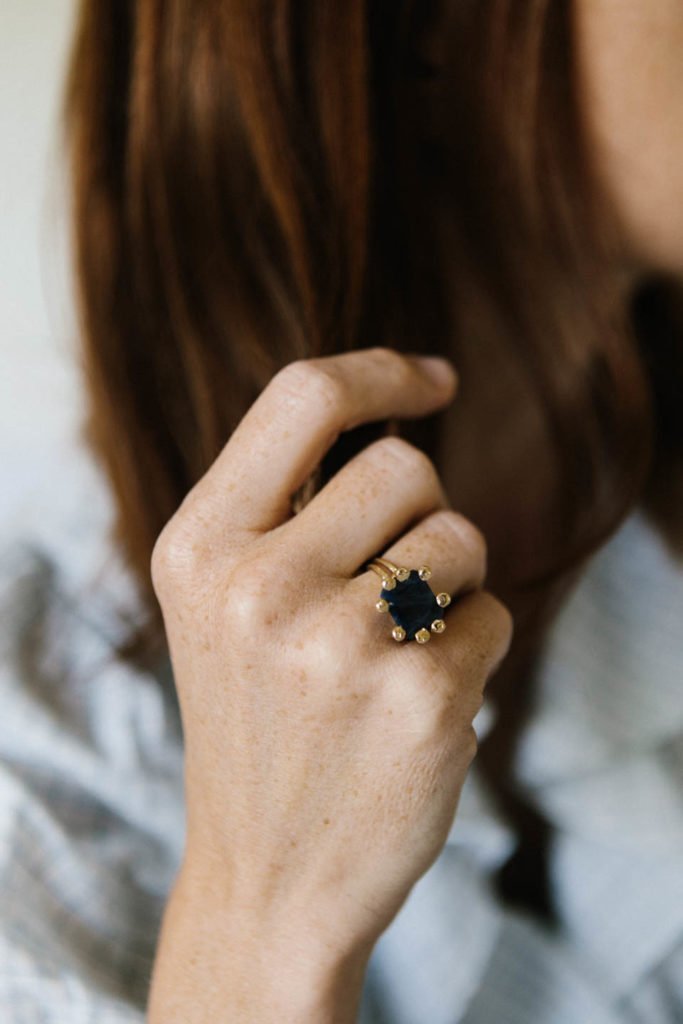 OTHER PIECES ON MY WISHLIST…