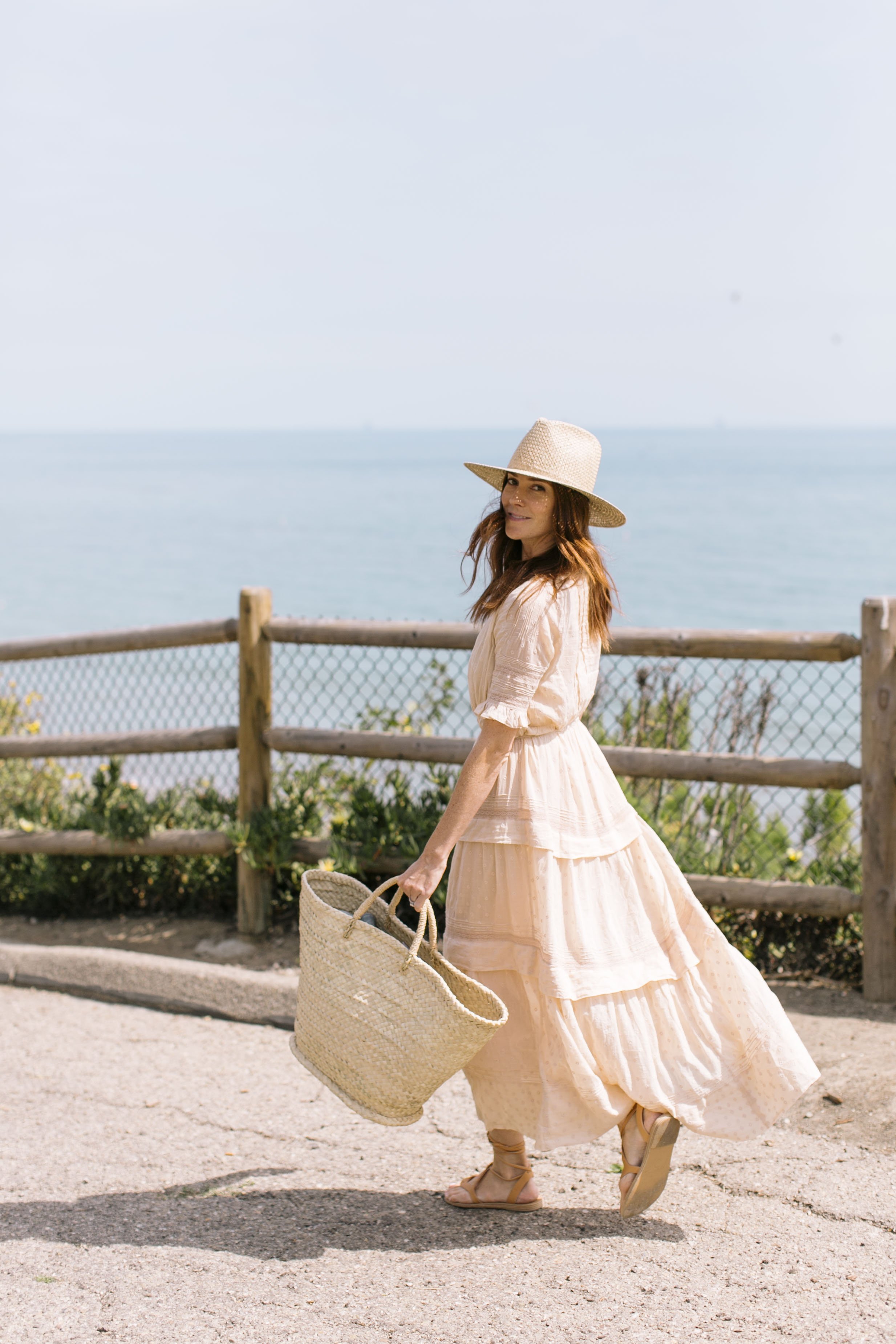 Life moves at a pretty hectic pace most of the time, and I constantly try to counteract that by not making too many plans. And there's no way we can ever "do it all" but in the world of social media, we're privy to all the amazing fun things one could do at any given season so it's nearly impossible to not have a running list of "things I want to do." From time to time I bookmark destinations, make a note to myself or even add it to the calendar a whole year away—I do that for things that I really want to make happen.
So here it is, my list of notes for next Summer. If I'm missing anything good leave me a comment! I love making my list grow!
1.
June in New York. Two years ago we spent two weeks in (Chelsea) New York and the Hamptons and it was the best time. I happen to love that humid East Coast summer feeling and it was just enough of it at the beginning of June. Plus the Hamptons was pleasantly quiet still. 
2.
Make my favorite Strawberry Shortcake recipe in tea cups.
3. 
Throw a backyard picnic and movie night. This one has been on my list every summer and I can't seem to make it happen, next year it's a must!
4.
A weekend in Malibu—eat on the pier at Malibu Farm, stay at Surfrider Malibu, shop at the mart and dinner at Nobu. Also the Malibu Fair in August always looks like fun!
5.
Tahoe, Tahoe, Tahoe! We had the best visit there two years ago and I'm dying to go back. I'm still searching for the perfect lakefront rental… if you know of any let me know!
6.
Buy myself an Eres swimsuit. Ok, I know they're not cheap, which is probably why I didn't pull the trigger this summer, but next summer it's happening. I love this bandeau style.
7.
A girls weekend in LA, preferably staying at The Beverly Hills Hotel—it doesn't get more girly than that! Dinner at Sugarfish, shopping on Melrose Place, Barney's shoe department, brunch in Venice, just doing the LA thing… Thinking of rounding up some of my GF's and putting it in the calendar for 2019. Sounds perfect, right?
8.
Glamping at Conestoga Ranch… I mean sleeping in a covered wagon? It sounds like a sweet summer adventure.
9.
Tacking on a stop at Jackson Hole—particularly Amangani—for our next Summer adventure in Sun Valley—it's only a 4 hour drive.
10.
It's been way too long since we've been in Europe and a Summer there sounds like a dream. The Kid & Coe houses have my day dreaming for 2019!