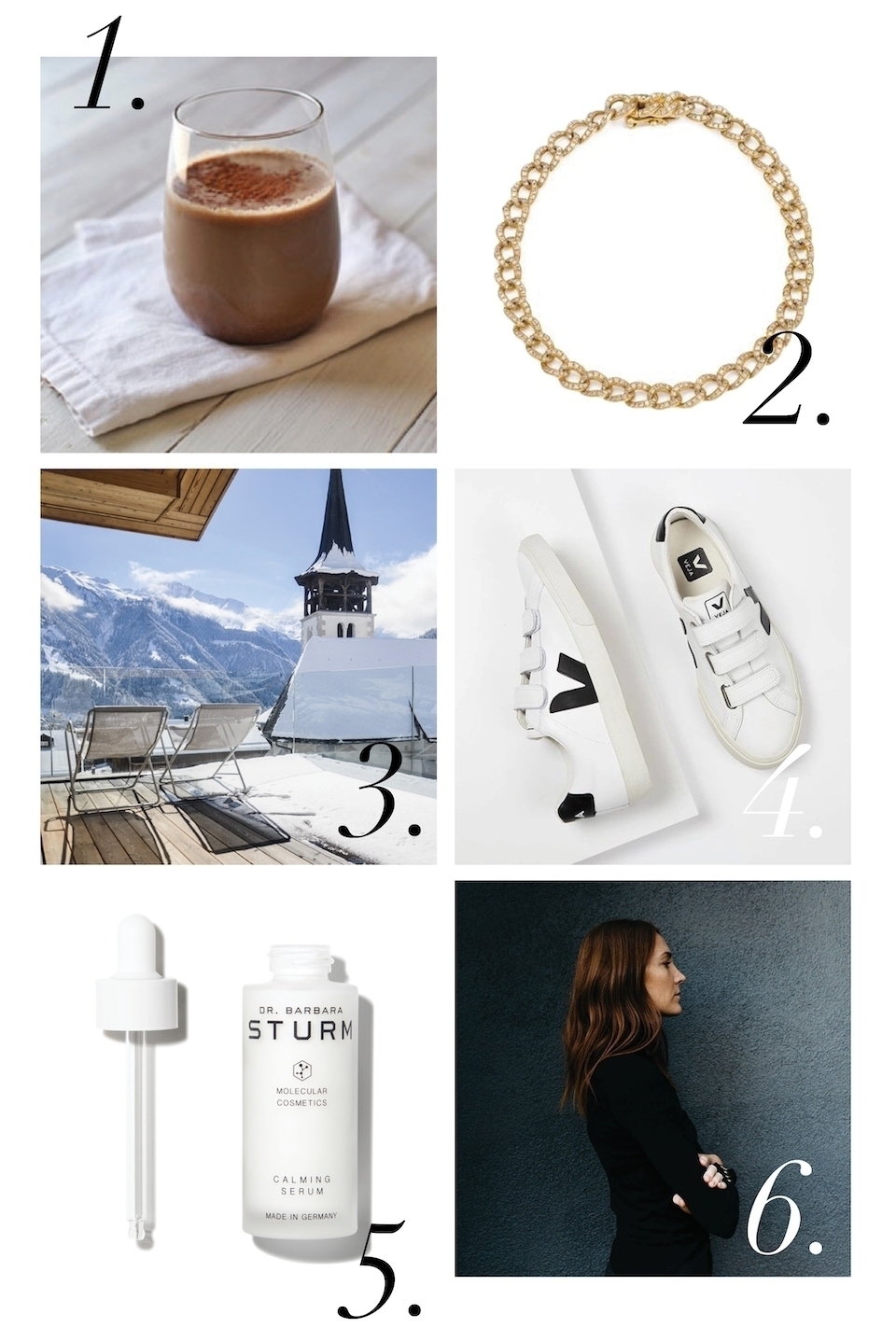 As a way of weaning myself off of coffee, I've been ordering the occasional chai latte which has turned into an obsession. It seems like they taste completely different depending on where you go. I finally asked my favorite cafe what they used and they divulged this chai mix which happens to be on Amazon—win! However I have plans to make Gwyneth Paltrow's chai recipe from her cook book It's All Easy so I'll report back.
My mind has been on all things jewelry this week after shooting a special Valentine's Day story. Stay tuned for some sweet deals from my favorite designers in the coming weeks. Until then, let's dream about this Ariel Gordon Pave Bracelet…
Anyone hitting the snow? I've been day dreaming of a wintry getaway, which led to finding this sweet spot in the Alps—leave it to Kid & Coe to ignite a little travel bug!
I spotted these sneakers on a friend recently and loved how she styled them with a knee-length grey jersey dress. I've been influenced!
I just bought the Dr. Sturm Calming Serum and it's been the best investment for my skin. It literally healed my dry irritated winter skin in minutes! I can't get enough of this line right now. 
I shared my "January Essential" this week on CIHT?. I spent some time purging throughout my entire home to kick off the new year and dwindled my closet down a bit to include timeless basics – like the black turtleneck sweater.
HAVE A GREAT WEEKEND!