While I love love love the smell of coffee brewing in the morning and that first soul-warming sip, for me the aftermath is never worth it. I get riddled with headaches and overall feel sluggish though out my day and week, which never feels worth it. 
When I quit coffee recently it was night and day how much better I felt. That doesn't mean I don't crave a little hot cup of goodness from time to time, especially in the heart of winter, so I started reaching for chai teas instead. While there's still a little caffeine in them, for whatever reason it feels less addicting and never comes with a side of afternoon slump.
Here's the thing, almost everywhere I've ordered a chai, they seem to make it differently. Some are way too sweet while others are just blah without enough spicy kick. I managed to find a spot that made it just the way I liked it but $5 a pop later I decided to try my own at home.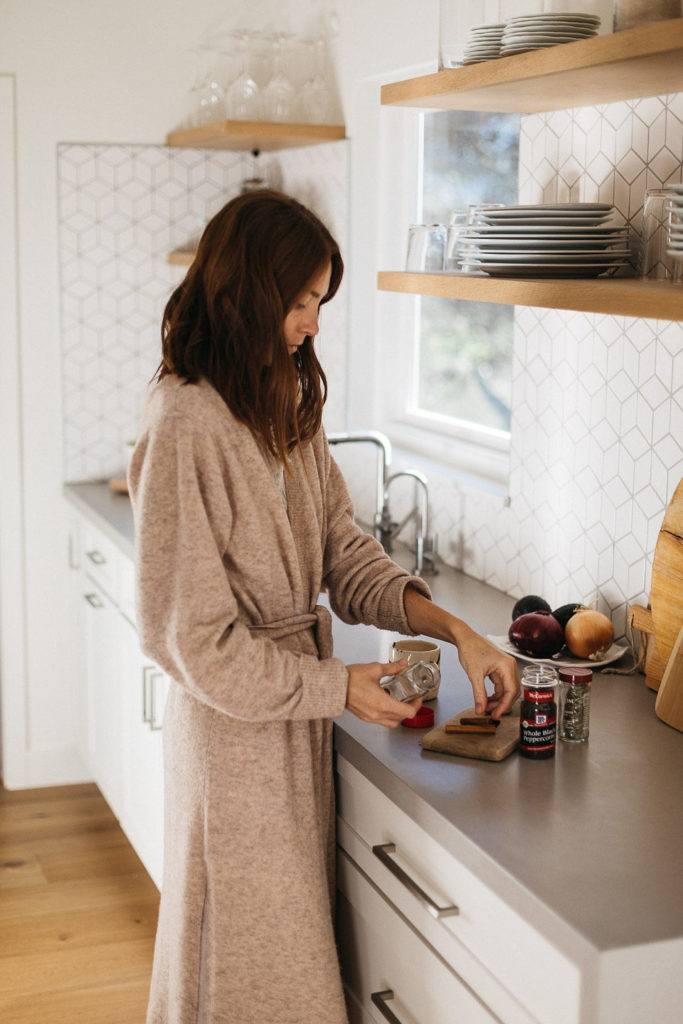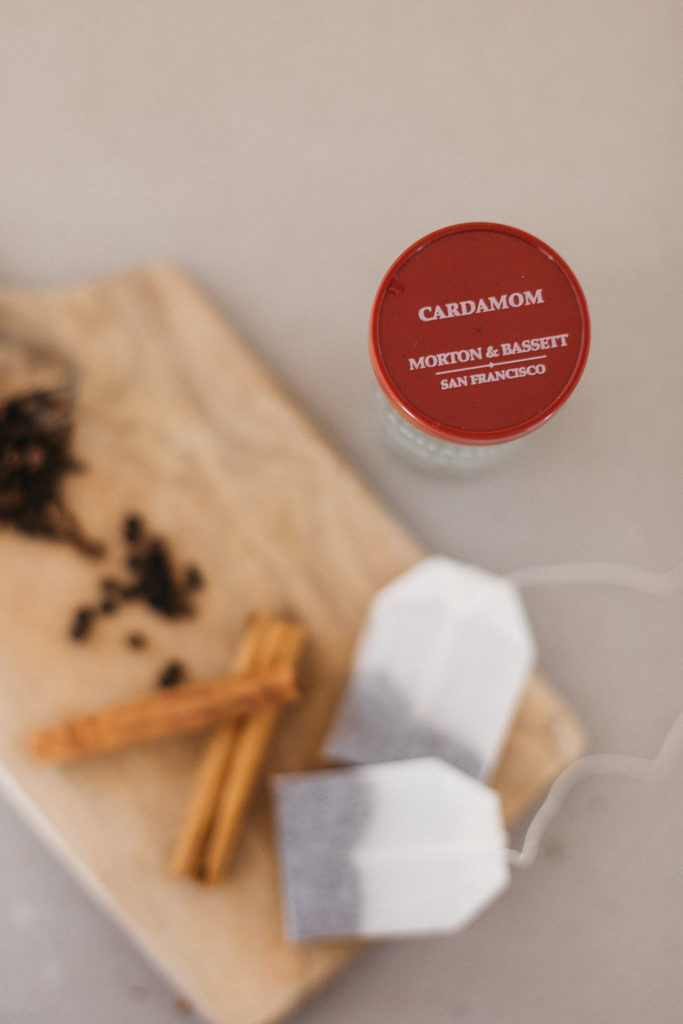 Leave it to Gwyneth Paltrow to nail it in her cook book It's All Easy. I was flipping through the book while picking out a recipe for dinner and stumbled upon it and couldn't wait to try it. I got all the ingredients I needed at the store and gave it a whirl. The first time I made it, I'll admit, it took longer than standing in line at my local roasters, but I didn't have to leave my house (or take off my slippers) and it tasted comparable to what I was paying for. The second time I made it I doubled the spices (so I'd have them ready to go for the next time) and used some remaining homemade almond milk and W-O-W hands down the best chai I've ever tasted.
While I don't make chai teas everyday, every so often they cure that craving for a warm cozy cup on Mondays and gloomy days. I highly recommend trying this recipe that I edited a bit from Gwyneth's.
Chai Tea
2 cinnamon sticks
10 cardamom pods
10 whole cloves
1/2 teaspoon whole black peppercorns
1 (1-2 inch) piece fresh ginger peeled and sliced into smaller pieces and smashed
1 1/2 cups hot water
2 English breakfast tea bags
1 1/2 cups homemade almond milk
1 tablespoon maple syrup
Put all your spices together in a mortar and pound with a pestle. If you don't have either of those (like me the first time I made this recipe), use the back of a measuring cup and a bowl—just don't pound too hard! Stop before the spices become a powder, you just want them crunched. Add the spices, ginger and hot water in a saucepan and bring to a boil, reduce heat and simmer for 15 minutes. Add the tea bags and homemade almond milk and simmer for 15 minutes. Make sure it's a simmer, my burner is strong and I had it too high the first time, which made only 1 thick cup. Stir in the maple syrup, strain into mugs and enjoy!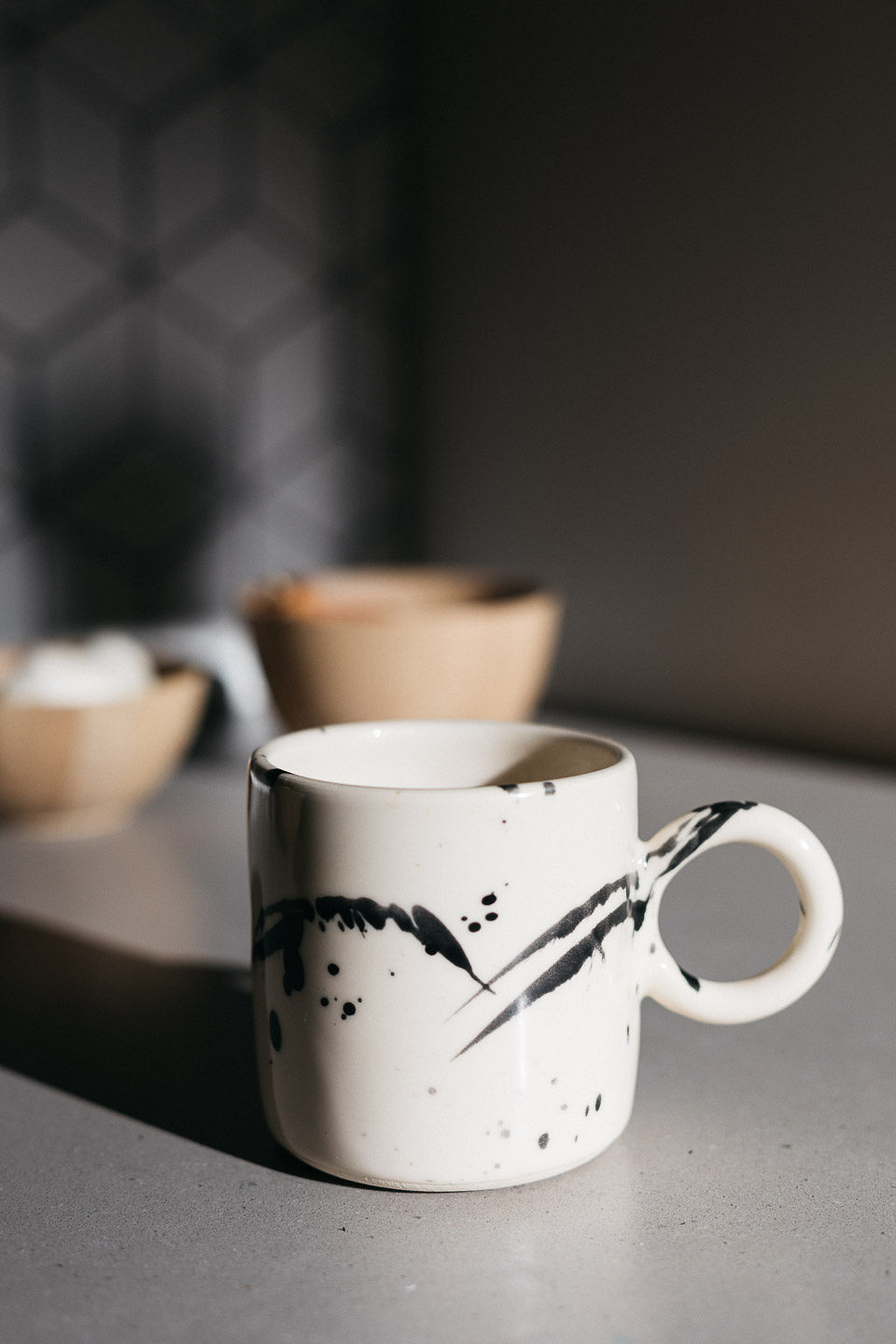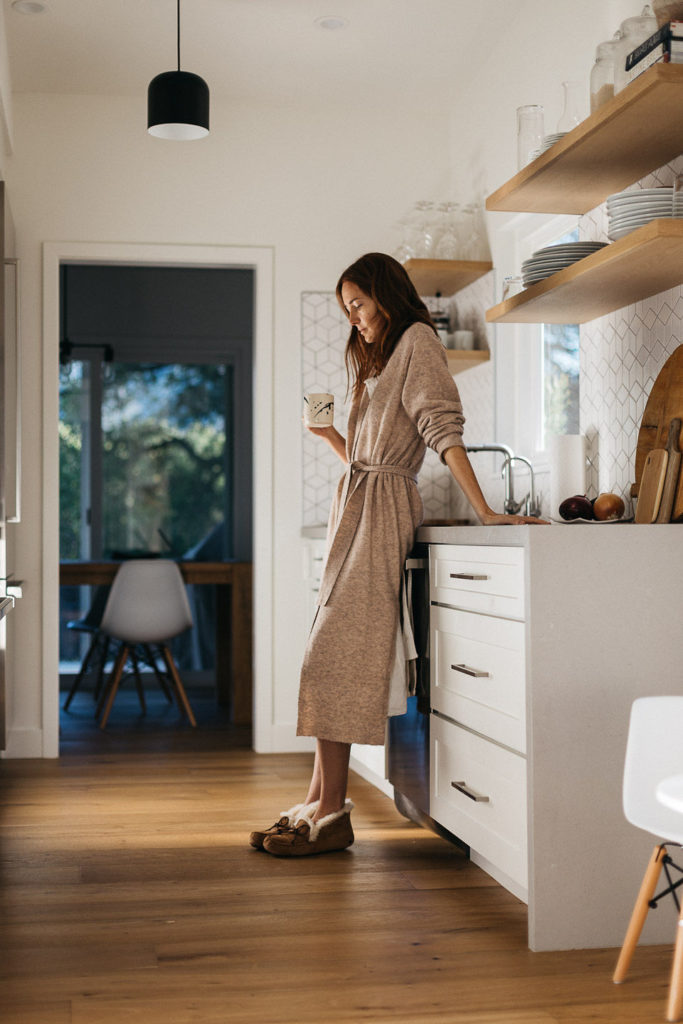 To Go With My Morning Chai…
There's something about winter mornings that make you want to hang around in your robe a little longer and snuggle up with that hot cup. My coziest mornings also include this Inexclsv duster and UGG slippers.