Last week I escaped to a ranch in Santa Ynez on a retreat to celebrate Jenni Kayne's new book, Pacific Natural. With an intimate group of friends Jenni curated three days that were all about being in nature, connecting with inspiring women, eating the most insanely delicious meals on the most beautiful table settings and learning practices for living well. The pages of her book were brought to life and it was an experience I'll never forget.
The ranch, Folded Hills, is one of my favorite spots in Santa Ynez—and Elin's. They have a public Farmstead where you can feed goats and pigs, pick up farm fresh eggs and produce and they're opening a tasting room this Summer for their wines across the street. It's one of our favorite pit stops on the way to dinner in Los Alamos. We had the whole ranch to ourselves, which was pretty amazing. When I arrived to my room it was completely styled with Jenni Kayne pillows and throws, the most amazing scent from a JK candle burning (Ash scent, I'm obsessed!) and a linen robe, pajama set and the coziest slippers. A tote bag was filled with wellness goodies, gardening tools and Jenni's new book Pacific Natural.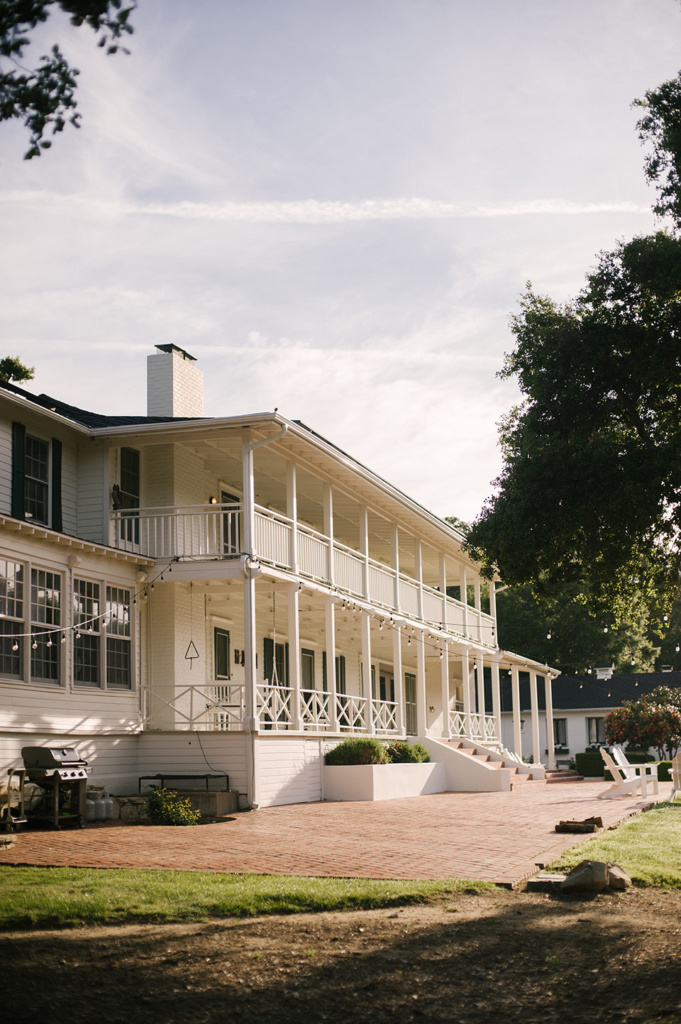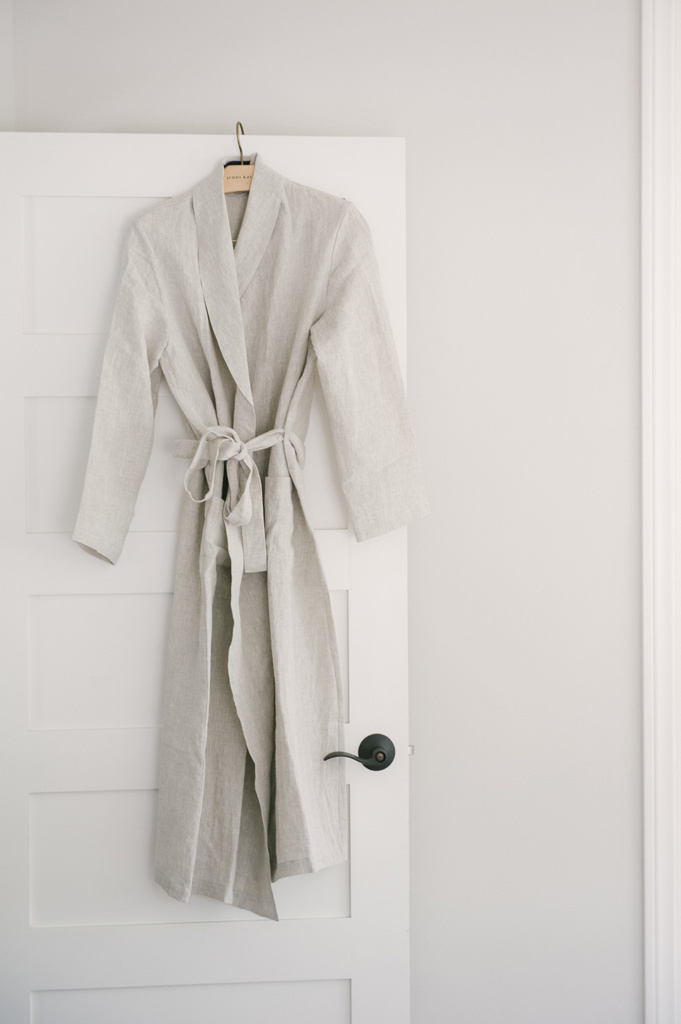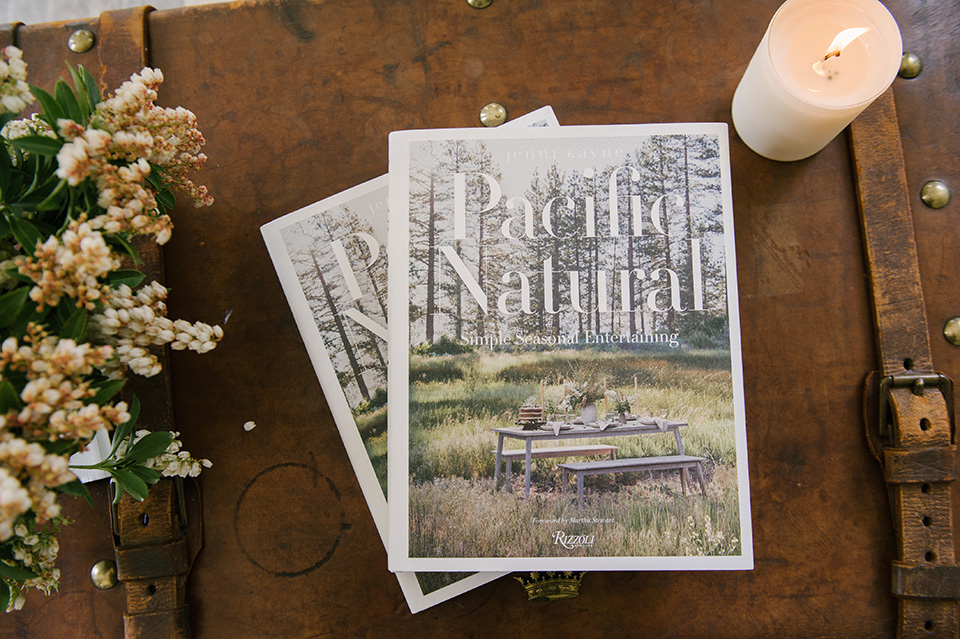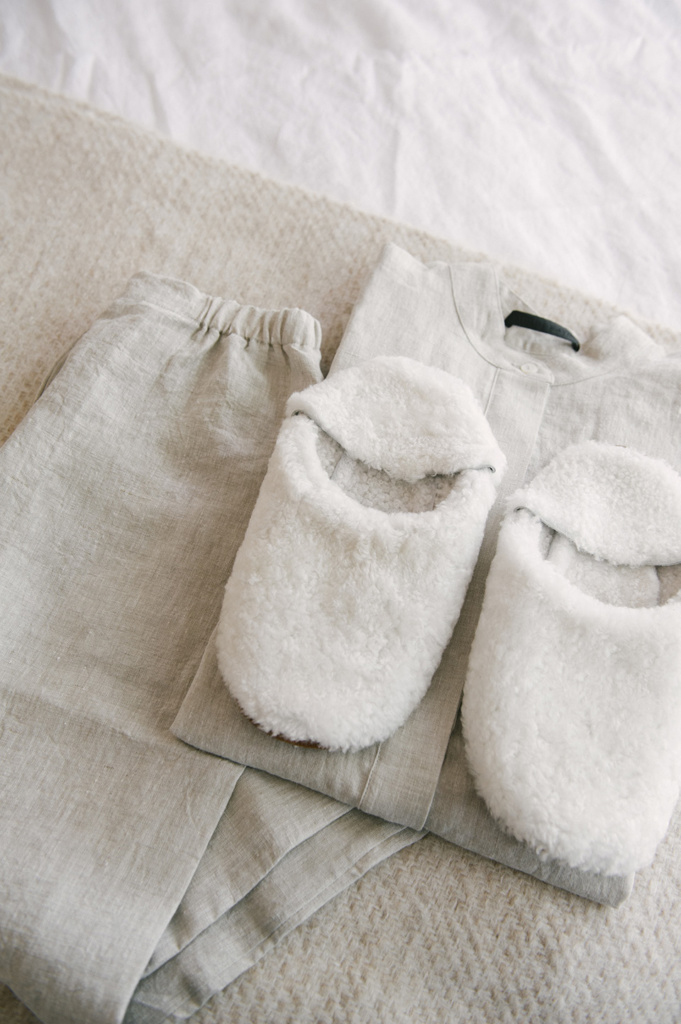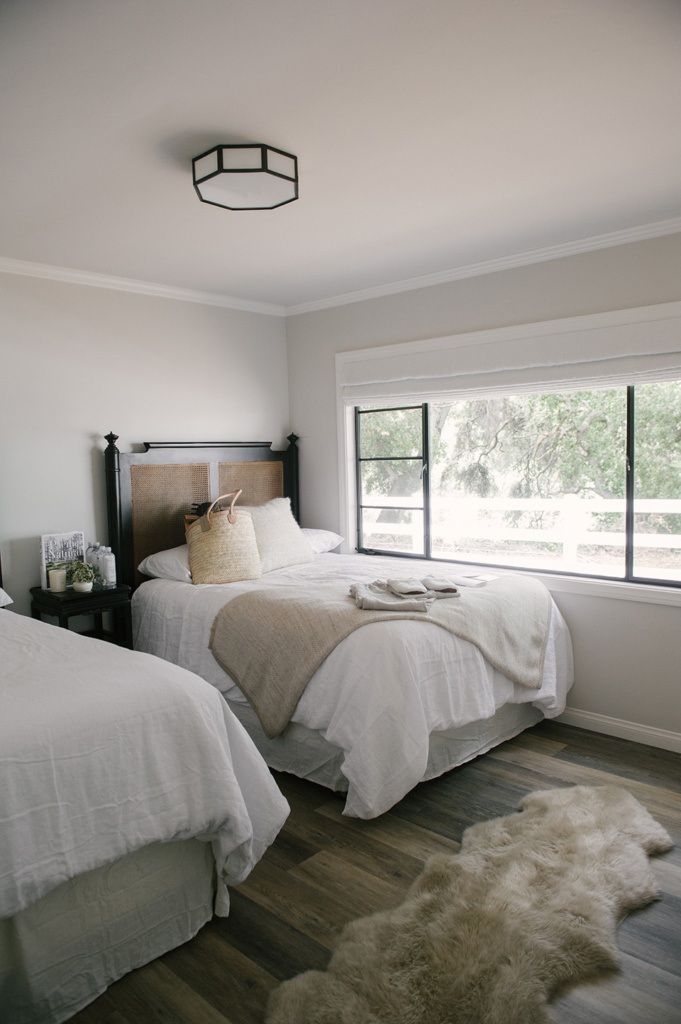 Wellness Treatments
In-between all the amazing meals and things Jenni had planned for us we had appointments for a lymphatic facial with Kristina Holey and acupuncture with Sherrie Matthews. Both were amazing and left me feeling like my best self. I was amazed at the comprehensive questionnaire I filled out prior to my facial with Kristina Holey. She has incredibly knowledge about how our digestion, diet and hormones can affect our skin and it was fascinating hearing her explain my problem areas. I went home with a goodie bag of her product line I'm currently trying out. 
Flower Workshop
Nearly every meal was accompanied by floral arrangements by Sarah Winward. I was completely obsessed with how her creations were so light and airy while having that natural vibe to them. Sarah gave us a workshop and shared some of her tips like "start from the outside and work your way in," and "play with the natural shape of branches and flowers."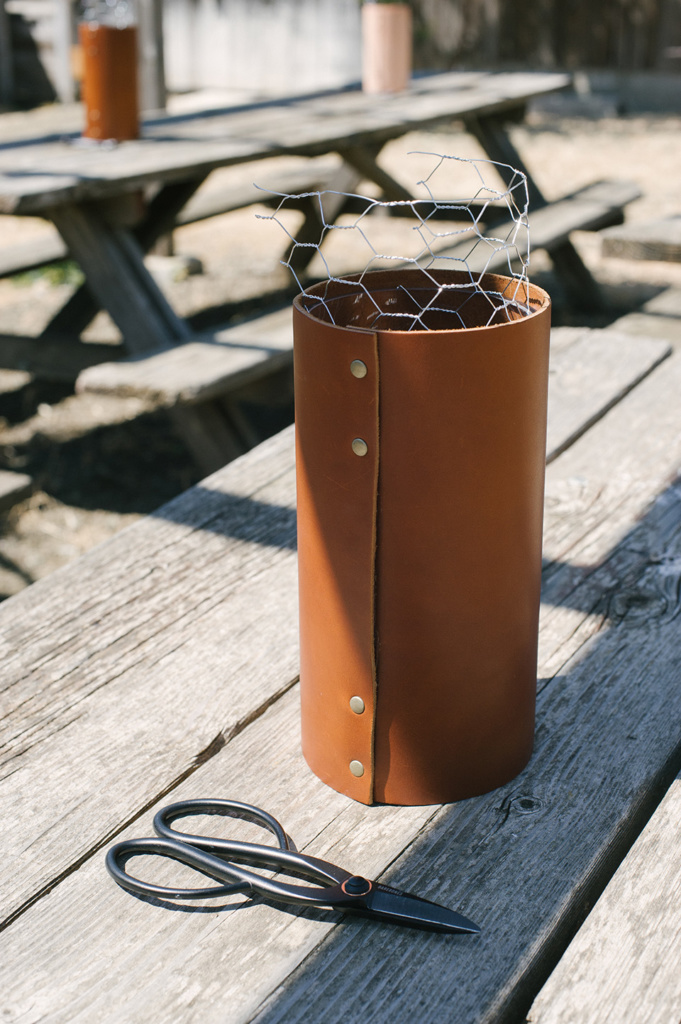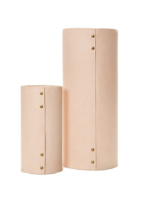 Jenni Kayne makes some of the best flower vases and I was so excited to take home one of these after our flower workshop with Sarah. I have my eye on a few other ceramic ones on her site. Also another great tip from Sarah, use chicken wire inside your vase to help hold your flowers. 
Fireside Dinner
The first day we arrived it was a bit windy and cold so they moved our dinner inside and lit a fire. It was one of my favorite meals of the retreat. The chef from Botanica in LA made the dinner and I couldn't get enough so I'm definitely finding my way to this spot next time I'm down south. 
Foam Rolling
With Lauren Roxburgh
The next morning we had a foam rolling class with Lauren Roxburgh next to a pond on the property. It was hands down the best location and invigorating class I've taken in a while. I had never heard of Lauren or her approach to body work before and it's safe to say I'm completely hooked—especially since we got to take home one of her amazing foam rollers. I already bought the infinity roll! It's a total game changer.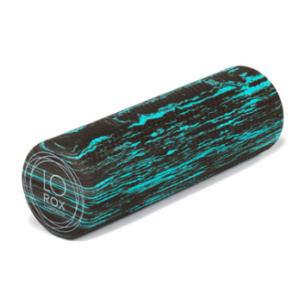 One of many tools Lauren uses for her exercises. For me this has helped so much (even in the past week!) with tight hips, spine and overall well being.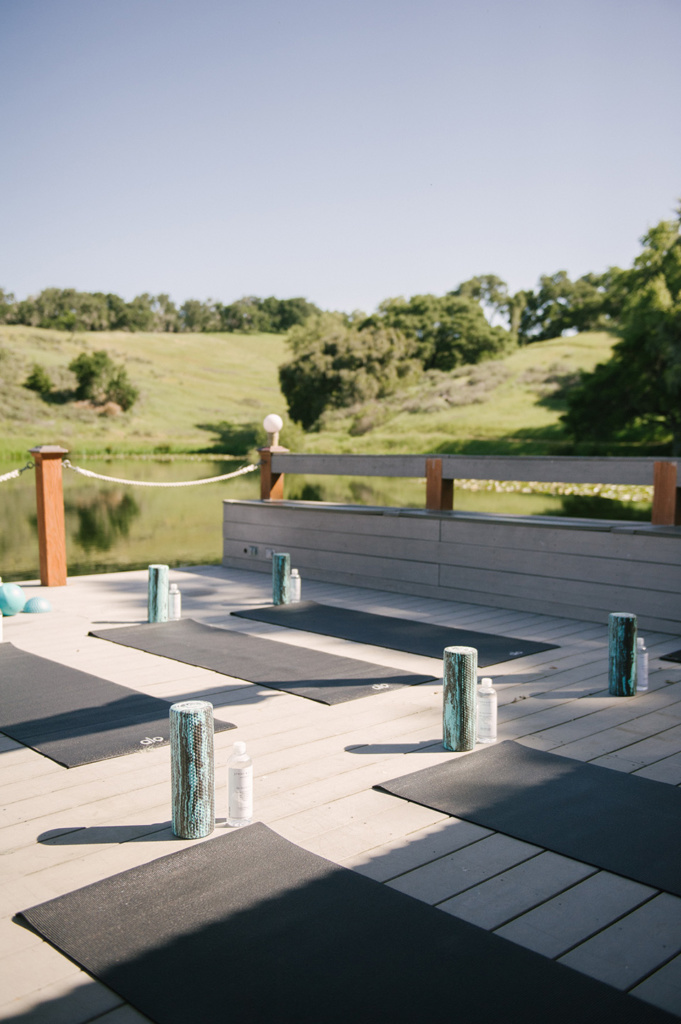 Lunch by Lori Stern
My friend Lori Stern made the most amazing lunch for us outside underneath an oak tree. You may recognize her name from those famous flower cookies she makes, but she goes so much farther than those sugar cookies! She has me convinced I need a fruit dehydrator because I couldn't get enough of the dried kumquats. Check out a Thanksgiving dinner and Tea Time I did with Lori. 
Spring Crafting Class
The amazing trio behind Women's Heritage giving us tutorials on homemade body scrub, infused honey and tea blends. They have a store in Carpinteria and it's on my list to visit. 
S.Y. Kitchen Dinner and Conversation
with Esther Perel
The second night it was nice enough to sit outside and the moon was huge! Jenni brought a special guest to the table, Esther Perel, another new discovery for me. Esther is a wildly popular sex therapist who is loaded with perspective, knowledge and wisdom. I think everyone at the table hung on to every word she was saying (some even writing it down) about relationships, intimacy and wanting our partner. It was one of the best dinner conversations I've ever had with girlfriends! And the cherry on top? Dinner by S.Y. Kitchen, my favorite restaurant in all of Santa Barbara.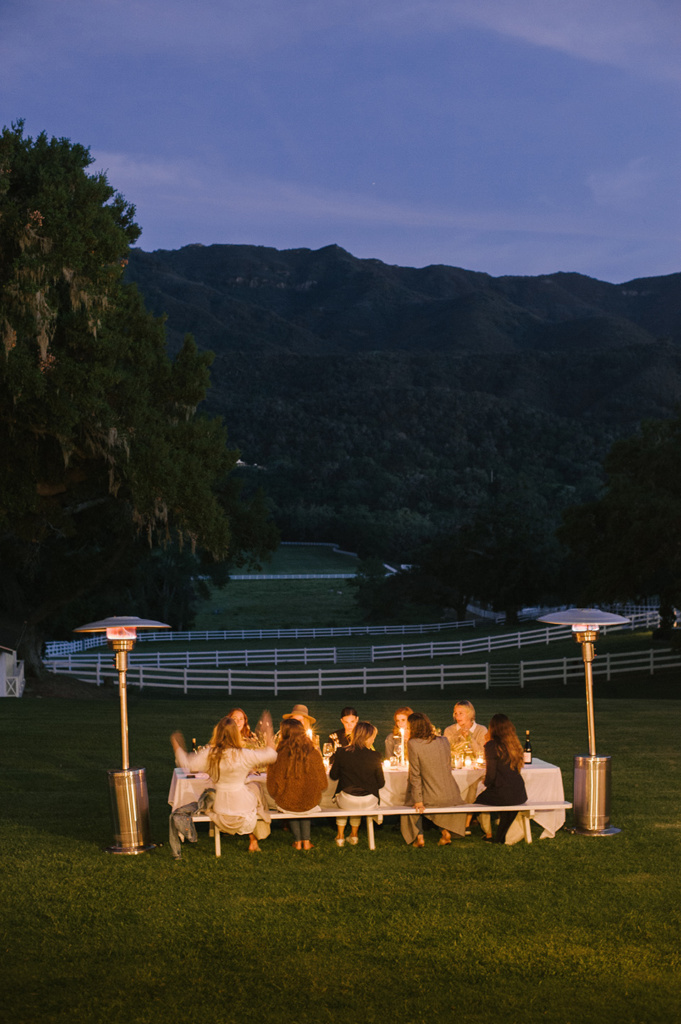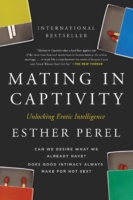 We all received a copy of Esther's book and I'm currently devouring it. It's one of those reads I know I'll come back to time and time again. 
Breakfast and Meditation
with WellSoul
One of my favorite mini moments during our stay at Folded Hills was sitting on the white porch in a giant rocking chair with my farm fresh scramble and pasties from Bob's Well Bread. Also on our second morning we had an amazing grounding meditation with women behind WellSoul. They also do retreats in Ojai that sound incredible. I don't have a daily meditation practice, primarily because I get so easily distracted, but I'm convinced I need to because I always end up feeling so much better afterwards. 
Cooking Class and Lunch
with Pamela Salzman
Our final afternoon was a cooking class and lunch with Pamela Salzman. She walked us through making our amazing lunch, gave us some tips on ingredients she loves and tutorials on things like prepping an artichoke. I already made her chimichurri sauce last night to keep on hand in my refrigerator and she has so many more on her website. How beautiful are the Folded Hills buddies that showed up too?!
This potato recipe is on my list! It was so simple and so delicious. There are so many more recipes on Pamela's website, it's my go-to right now for dinners around here. 
Thank you for having me Jenni Kayne! xx