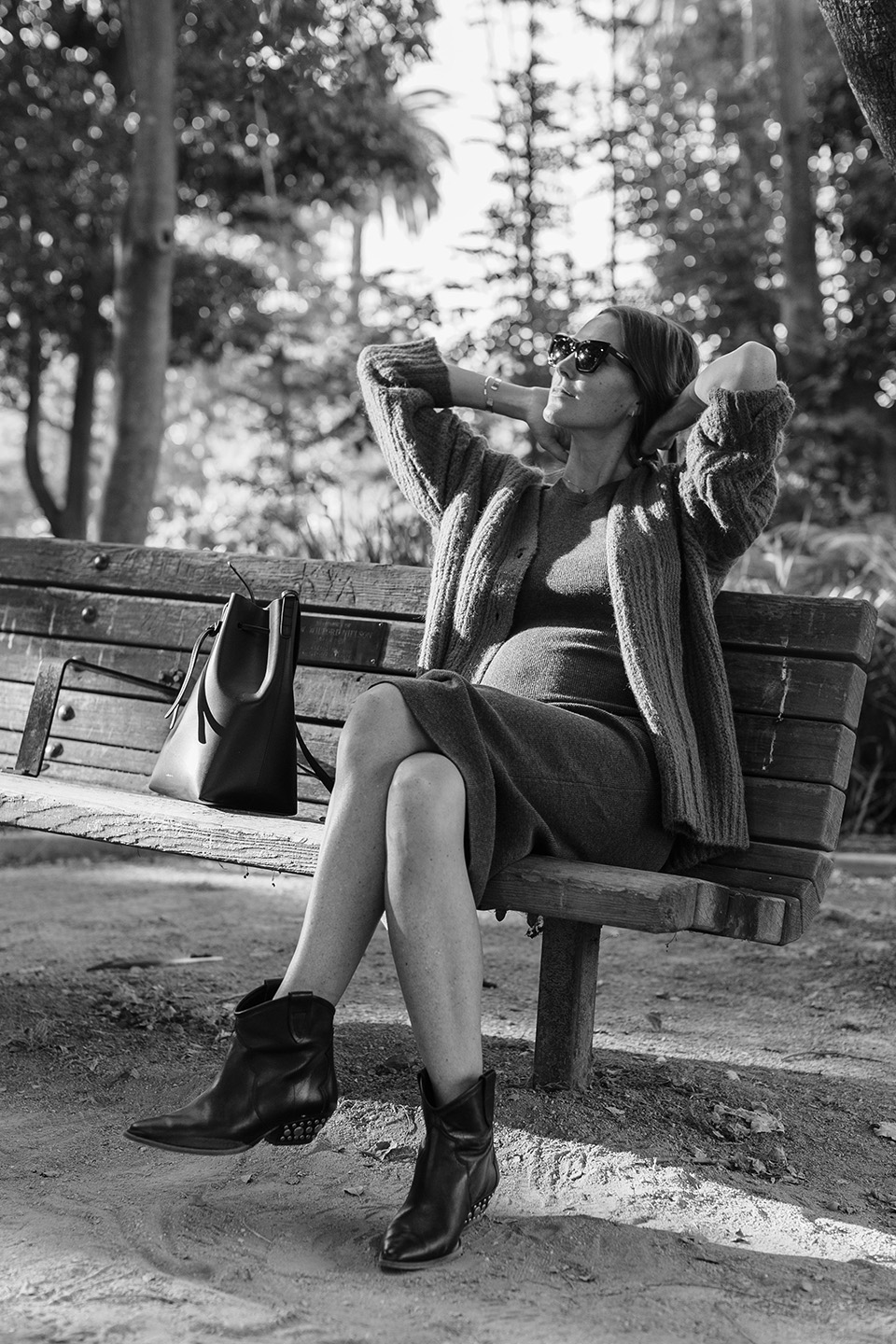 I can't tell you how amazing it's been sharing our pregnancy story and news with you guys this time around. I feel so connected with so many of you that are currently trying, going through IVF, share a similar story as ours or also in the midst of a pregnancy. Thank you for all your responses and sharing your stories with me. Forever grateful for the amount of support I got for sharing ours. 
When I was pregnant with Elin I had so much fun putting together stylish looks while sporting a bump. Overall I enjoyed being pregnant and had little complaints. This time around, I did get the uneasy tummy and sudden craving for greasy french fries and cheeseburgers and didn't feel great the first few months—not that I was complaining because I was so grateful just to be pregnant. Since August I feel like I've finally hit my stride styling this baby bump and regained some energy. 
Here are some pieces I've been living in, a few places I found the best affordable/bump friendly finds and cozy knits I'll wear long past this phase of my life.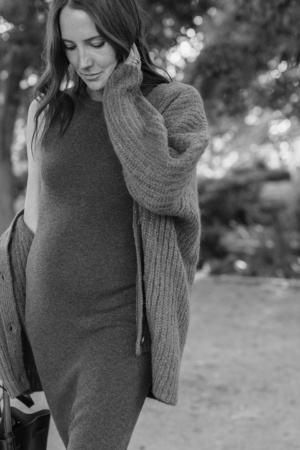 I'm crazy about the shape and length of this sweater. It's perfect for layering over fitted dresses or jeans and a top. It's so good I might buy it in the taupe color too!
Sources for affordable bump-friendly finds:
When I started showing and stopped fitting into some of my clothes I jumped on the Zara app (my favorite way to shop the store) and ordered at least 7 different dresses thinking some wouldn't work. They all came and were all amazing. Best part was that none of them are maternity so they'll still be wearable after baby comes. I also discovered some really great affordable finds on Asos and a ton on Mango that I've been relying on. Including some favorites here.

Cozy Knits:
Knitwear is something I've always justified investing in. A well-made knit lasts forever and will serve your wardrobe every season of the year. It also happens to have a little stretch to it. This Jenni Kayne sweater dress has been a favorite lately. It's sleeveless so it's perfect for layering (especially in September) and has enough stretch for a bump. Not to mention it's crazy comfortable. More favorite knits…