You may have noticed, I'm very into plaid this month. Guess I've been excited to welcome all things Fall and this has been my way of transitioning—even though the Indian Summer weather says otherwise. I also love how a hit of plaid feels masculine and after a whole summer of crisp whites, feminine dresses and soft color palettes, I've been diving head first into looks with a more boyish vibe.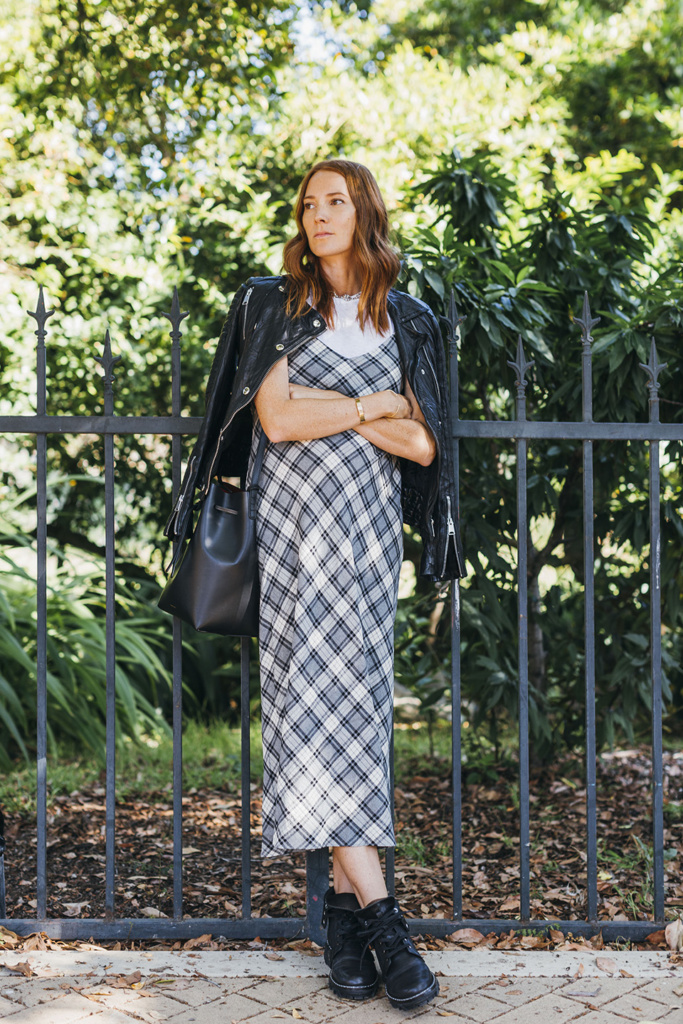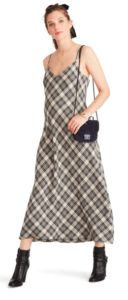 Of course this quickly became a favorite dress since it works with a growing bump. Also I love that it is perfect for transitioning from warmer temps to cooler. Gives the opportunity to layer with a white tee, sweater or jacket. 
Another brand I've been reaching for a lot lately is Dôen. No surprise, I practically live in their pieces but this plaid was one of the first I picked up for the season from their latest Fall collection (similar shape here). The material is super thin and lightweight making it breathable for the month of September. The bigger my bump has been getting I just adjust the tie higher for a more flattering, comfortable fit. Such a good piece that I'll wear during and after this pregnancy. Plus how cool does it pair with black? 
Plaid aside, you might want to check out all the new prints Dôen just released for Fall, you'll be ready for the season in one glance, I promise.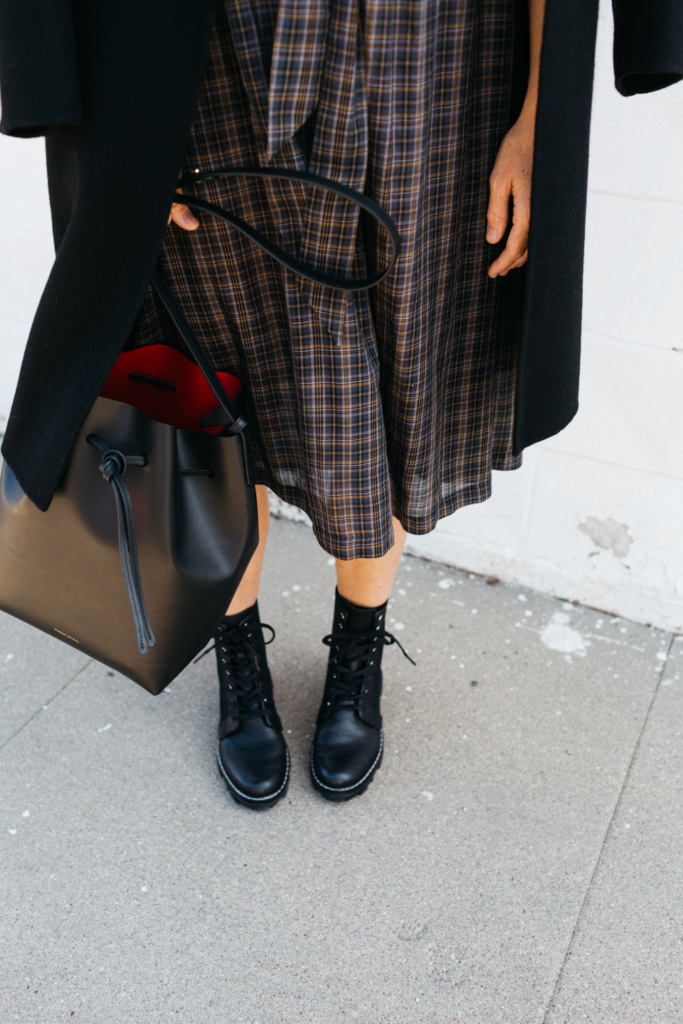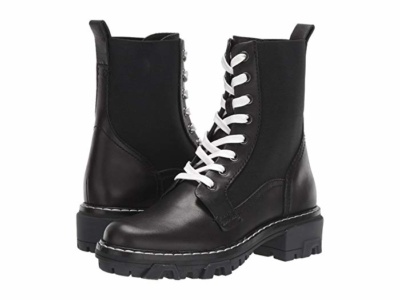 My new obsession with combat-style boots has gone hand in hand with my plaid pieces. They just work so well together. I switched the white laces out of these Rag & Bone boots for black ones and fold them down to make short boots occasionally (see images above).