There's something about Fall that inspires me to entertain. I think it's either the perfectly comfortable/partially sweater weather that feels inviting, the color palette and sudden reason for all the best cozy comfort foods you can think of. Not to mention all the fun holidays on the horizon. I've been saving different images, recipes and ideas to share with you here.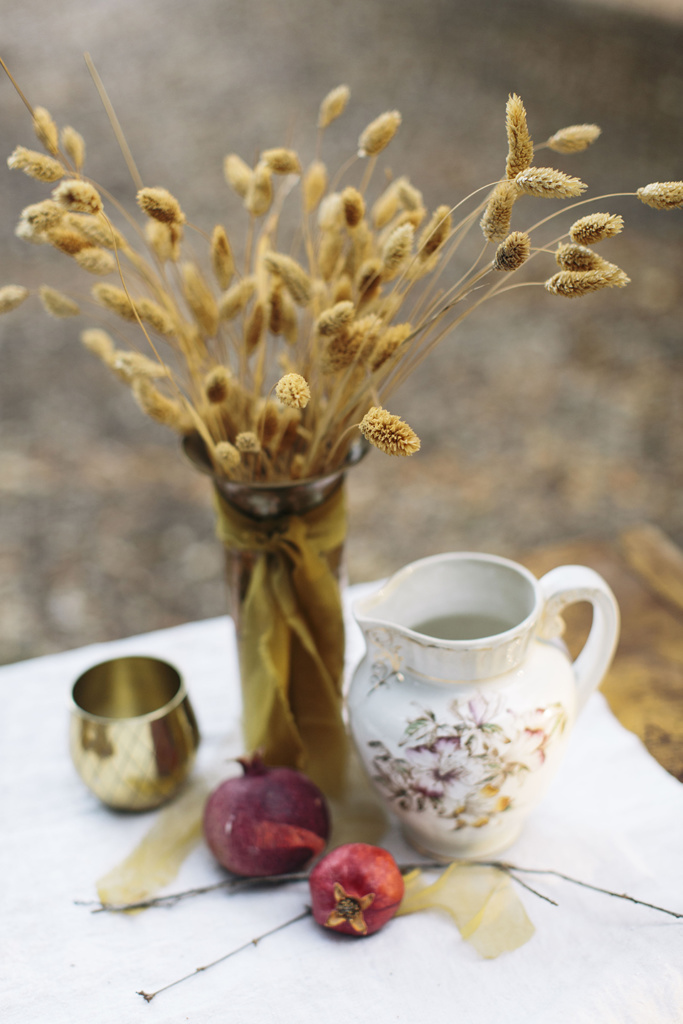 Decor
I always weigh on the minimal side for any season, but Fall is especially easy to decorate a table or home with just a little foraging and little effort and money spent. Some of my favorite resources for you here:
1. Tono & Co hand-dyed silk ribbon for tying napkins, florals or gifts with. The colors alone will inspire your decor.
2. Dried grass. I've been known to pull over on the side of the road and forage different wild flowers or dried grass. If you're in a pinch swing by Trader Joes, they typically have good options for an affordable price. Grab any old pottery, planter, pitcher or ceramics you have as a holder.
3. Candles are the best idea for this time of year because when the sun starts setting sooner it really sets the mood. I love these holders by Jenni Kayne. 
4. Fall produce is another fun way to decorate a table. I like white mini pumpkins, pomegranates, delicata squash or apples.

Food
When it comes to hosting a dinner party I try to keep it as simple as possible, ask friends to bring a dish, if they're willing, and always have a cheeseboard filled to the brim with nuts, dried fruit, cheeses, crackers and grapes. If you're not on schedule, this is a life savor knowing everyone isn't starving. I've been saving recipes the last couple of months, here are some on my list to make:
1. Cardamom-Cognac Apple pie by Athena Calderone, basically anything from her Cook Beautiful book.
2. Cheesy Kale Pasta, if you guys don't follow Gaby on Instagram, I highly recommend it for everyday inspiration.
3. Butternut Squash and Caramelized Onion Galette from my longtime go-to Smitten Kitchen.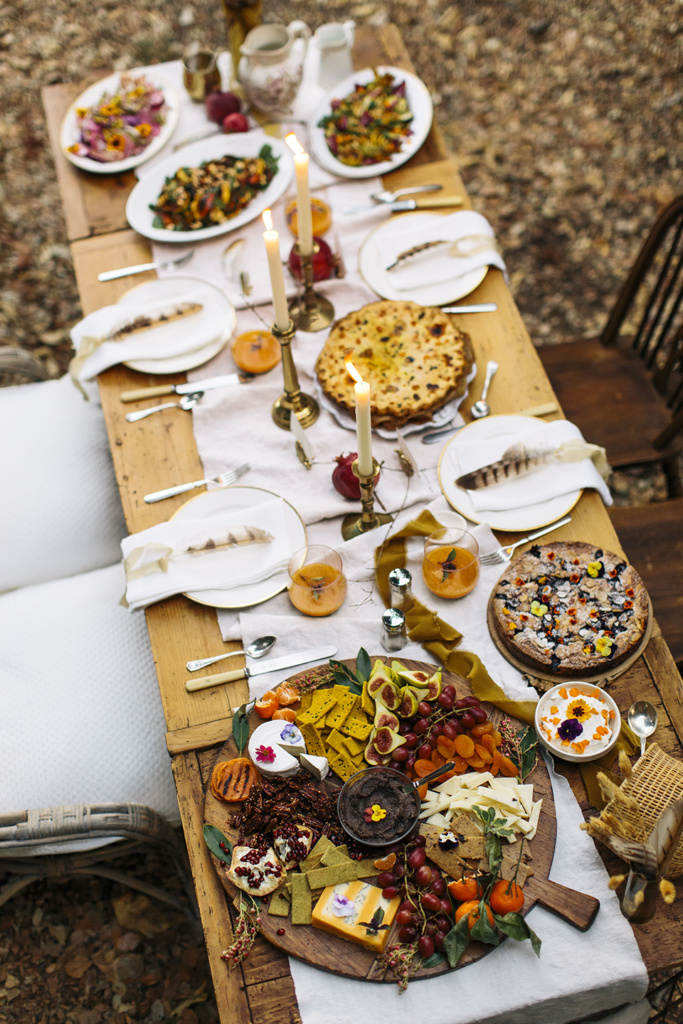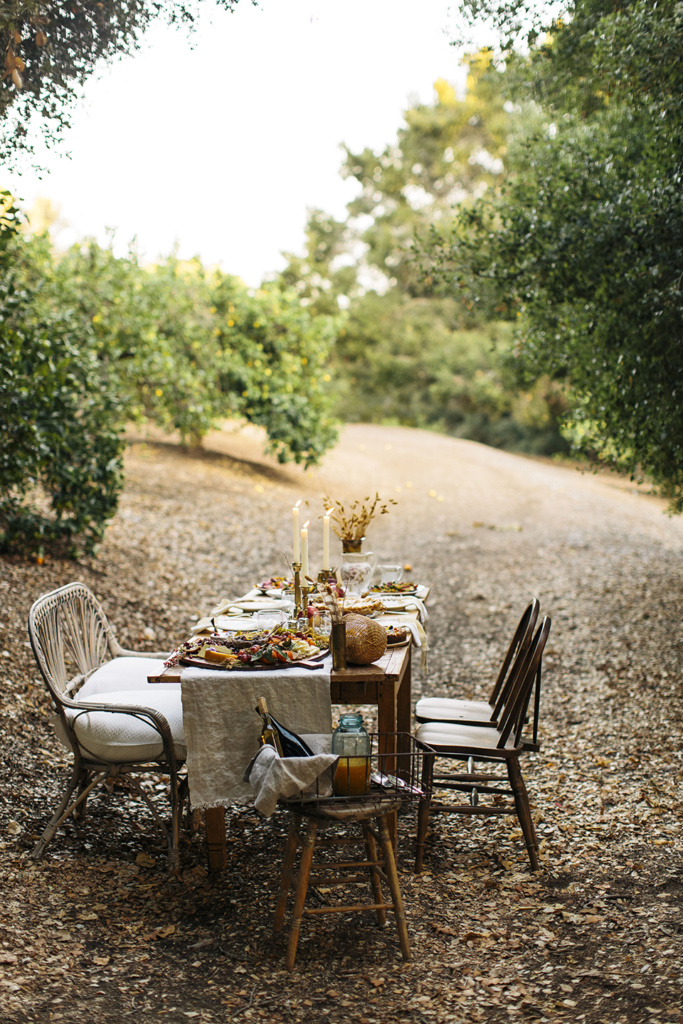 The Best Tips For Entertaining
Hosting a dinner party and cooking (in general) aren't my strong suit. But over the years I've picked up some seriously helpful tips when it comes to entertaining that have helped me enjoy it as much as I love planning the decor (the part I am good at, ha).
1. Most importantly, keep it simple. You don't need much other than good people and good people. Everything else is extra. I can get carried away with the details so I always try to remind myself this.
2. Don't feel bad about asking for help! It's totally ok to ask your guest if they'd like to bring something or lend a hand in the kitchen.
3. I personally don't like trying out new recipes if I'm having a group over. It makes me more nervous (since I'm not a natural in the kitchen) and might not turn out.
4. Hire a chef if you love all the parts about entertaining just not the cooking. I'm totally down with this idea as well and love learning something from a chef, so make it fun and invite your guests into the kitchen for a quick demonstration from the pro.