Not too long ago I sat down at my desk and got the itch to make this Fall a really special one. I made all kinds of plans like making pumpkin pancakes with Elin to organizing a family getaway (grandparents included!) to Alisal Guest Ranch in Solvang. Years ago, when Elin was barely 2 years old we went there for the first time in October and I remember falling completely in love with the whole experience but also being there during Fall. Mornings and evenings are chilly and crisp calling for a crackling fire and s'mores, while during the day it can be warm enough for a dip in the pool. 
We got the family on board and started planning our stay which included everything from fishing and horseback riding to a guided evening owl prowl. Fall was in the air and it felt so good to slow down, have a piece of Alisal peanut butter pie and admire one of the most beautiful hideouts in California. Some highlights from our recent visit…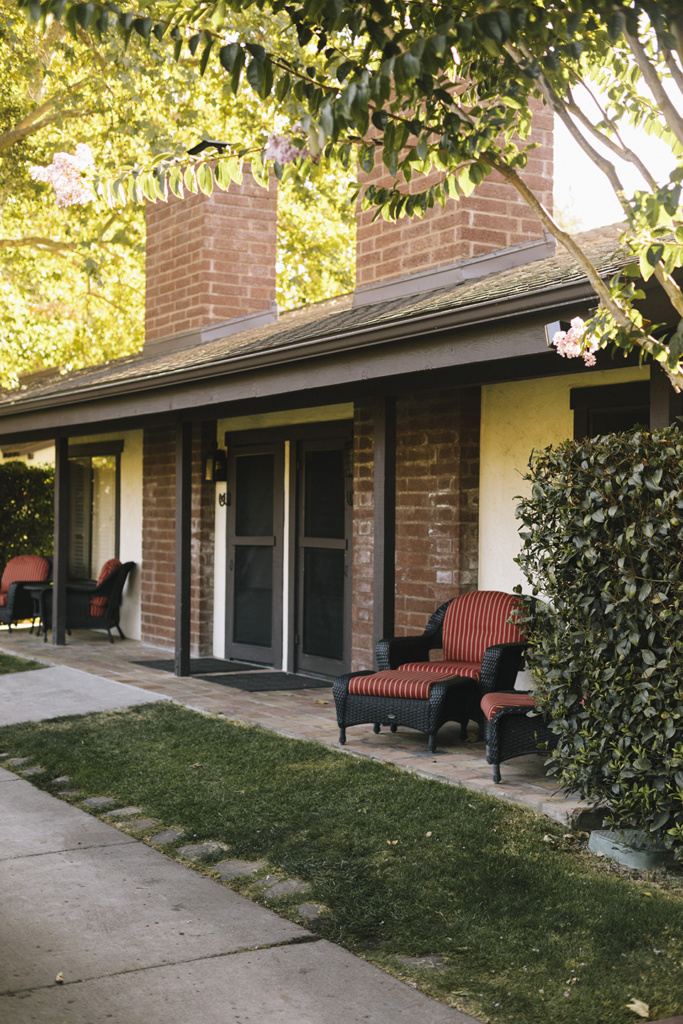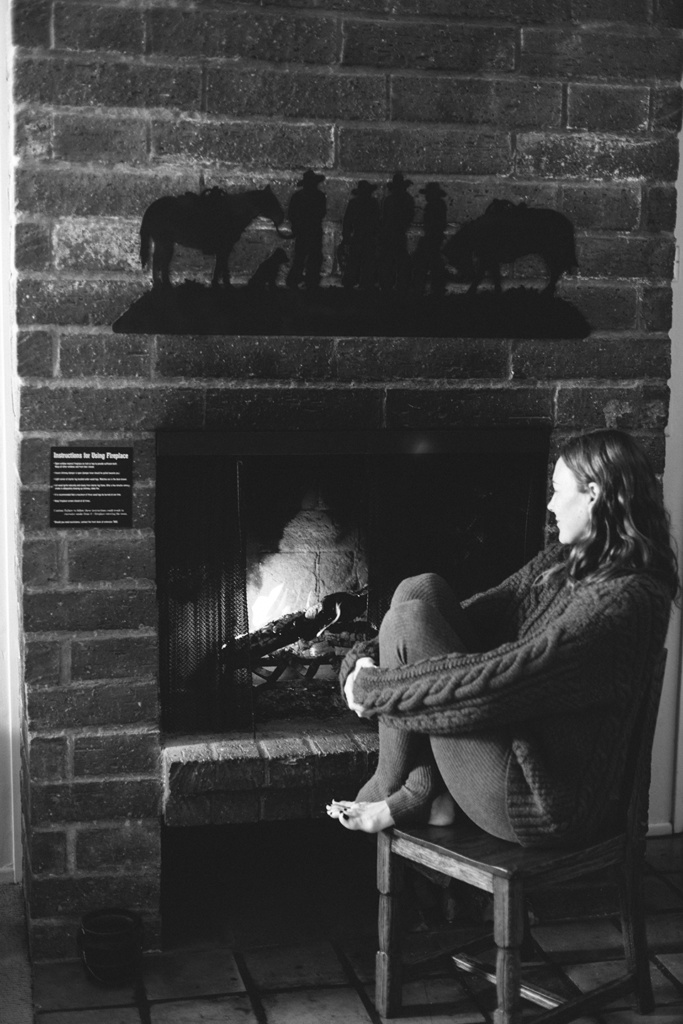 The Rooms
One thing I love about Alisal Guest Ranch are the ranch style rooms that are simple (so simple there's no T.V. to distract you from listening to the crickets or doing something outside) and absolutely love the wood burning brick fireplace that we even used for s'mores with the kids one night. Our last morning it was much cooler and Todd got it started again so I could keep my toes warm while having my morning tea. 
Horseback Riding
While I didn't hop on a horse (played it safe with bébé) Elin did and wow I can't lie that I was a little nervous when she climbed on top of this one—not just a pony which she's done in the past. I thought for sure she'd get too nervous but it was quite the opposite. The two instructors that led her group had them holding the reigns and telling them to stop and go. I was amazed! So fun to see her up there with a smile on her face. Also Elin's horse had pink zinka sunscreen on her nose to protect a sun burn, in case you're wondering.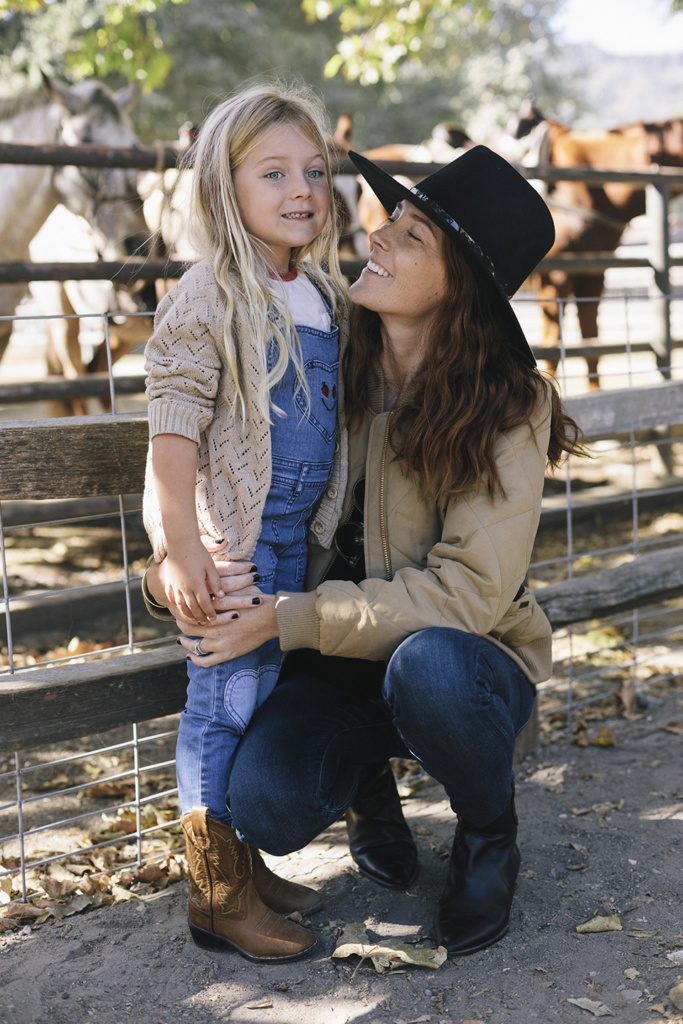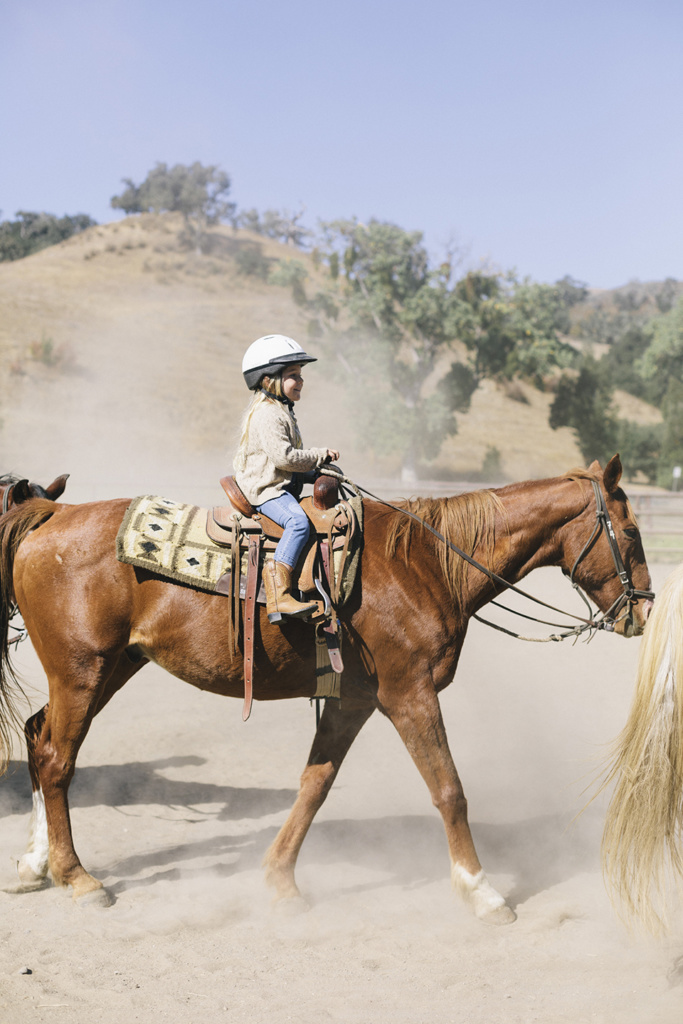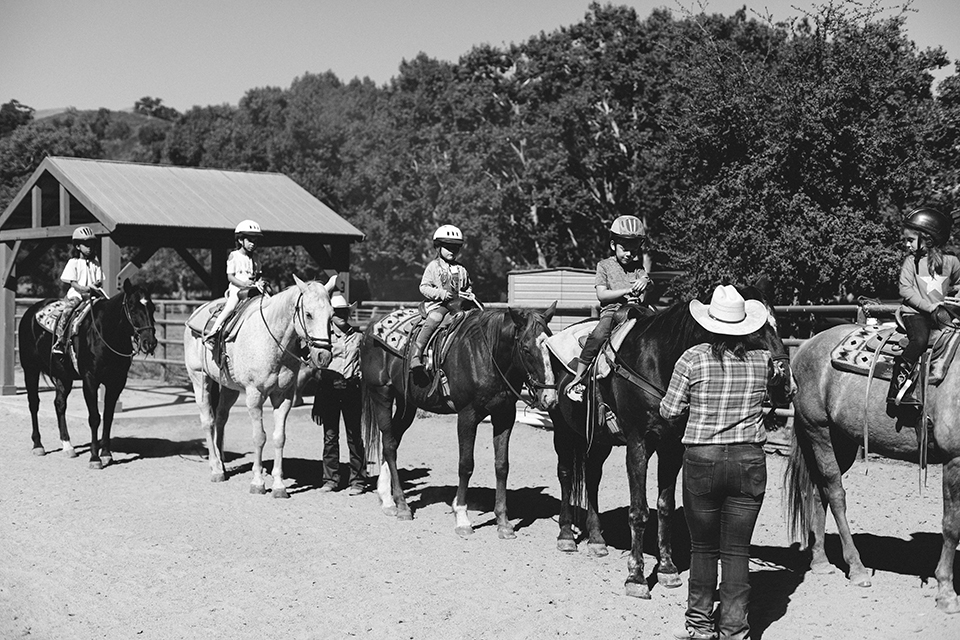 Dinner at
The Ranch Room
There is something undeniably timeless about Alisal especially when you walk into the Ranch Room for dinner. Everyone cleans up from their day of fun, puts on something nice and heads to dinner. The decor is classic ranch style and there's always a fire burning in the brick fireplace in the center of the room. Sitting around the table with three generations of our family was something I'll never forget. Also Elin getting time (and rounds of Shirley Temples) with her cousins was priceless. 
Fishing 
Even though I was the only one that didn't catch a fish (got close!) I had the best time sitting out on this dock on the most perfectly breezy day watching Elin fish with her dad and grandpas. They helped her reel a couple in and she had no hesitation helping with the bait!
Barn Animals
Between art projects in the special craft room for kids and branding her cowboy boots, Elin squeezed in plenty of time with her barn animal friends. This was a hit the last time we visited when she was barely two and it was still a favorite. You can collect eggs, brush goats, ponies, feed the chickens and bunnies. 
What to Pack
Because the weather varied so much during the day than at night, the key to a ranch getaway like this one was layering. Here are some favorites I brought.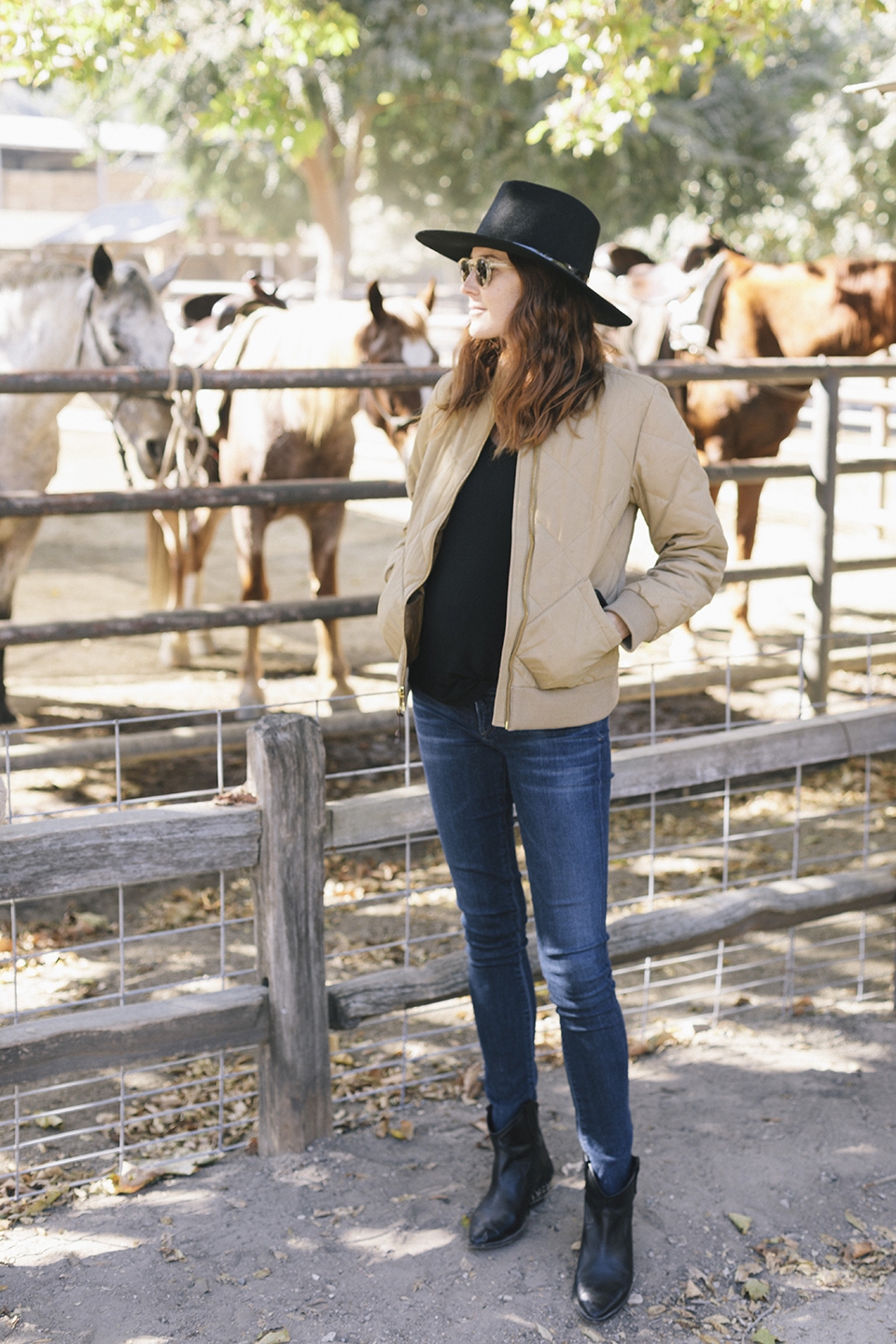 Other Tips When Staying
at Alisal Guest Ranch:
– After you book your stay, make sure to ask for the "Activity Guide" for that season and start mapping out what activities you'll be doing and what reservations you need to make. Some things fill up quickly! And there's so much to do it's nice to have a plan ahead of time.
– If you have kids make sure to bring hand sanitizer along wherever you go. There's so much hands on with animals and getting dirty it's nice to have your own on you.
– Make time to have a pre dinner drink in the Oak Room. They usually have live music and the decor is so ranchy and classic.
– Yes! Go all out with your cowboy attire, it's the perfect place to do it. And you'll be super happy you brought cowboy boots because it's no place for sandals or white tennis shoes.
– Definitely do the haw wagon ride to the old adobe for a pancake breakfast. It's only on specific days of the week so check the calendar. You can ride with a group on horse or come later on the hay wagon. Either way it's beyond beautiful, especially in the morning.