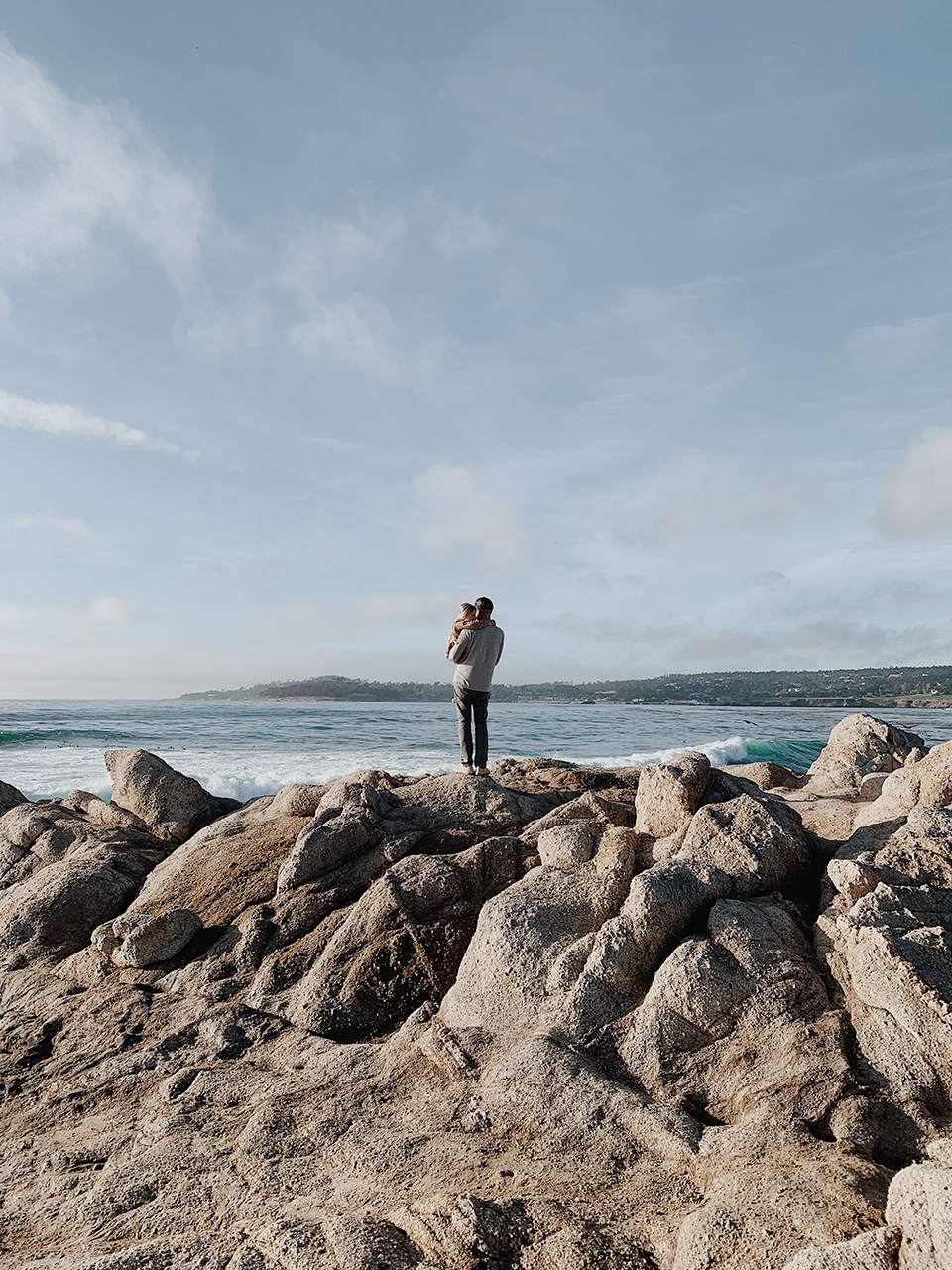 After spending some time at Alisal Ranch in October, we kept the Fall road trip party heading north to Carmel for a long weekend. Another gem to visit year round but I especially love it for it's slightly cooler oceanside, beanie-weather temps. It's the kind of place you want to get cozy by a fire somewhere and read a book or take a slow drive along highway 1. The lush tree-covered hillsides, misty mornings and dramatic ocean landscape was just what I was envisioning for a mini fall escape. 
Where to stay
In the past we've wandered the neighborhood streets, hot coffees in hand, making our way to the beach that's speckled with Cypress trees and every time I think wouldn't it be SO cool to stay in one of these houses. And I immediately start googling Carmel vacation home rentals. Well we finally found one (Pacific Paradise, Carmel) that we got to experience on this trip that was everything and more I was dreaming up. Just one block from the beach (and a proper entrance to the sand) and a 3 min drive to restaurants/shops. made this place insanely special—I'm a sucker when it comes to hearing the waves crash. It was perfect for Elin who discovered a room with two bunkbeds, a basket of stuffed animals and American Girl dolls and clothes, I was in heaven with a fireplace and ocean views in the master and Todd couldn't get enough of the perfectly placed seating area with giant windows to have his morning coffee. We kept saying, "this is the best find,"over and over again during the weekend.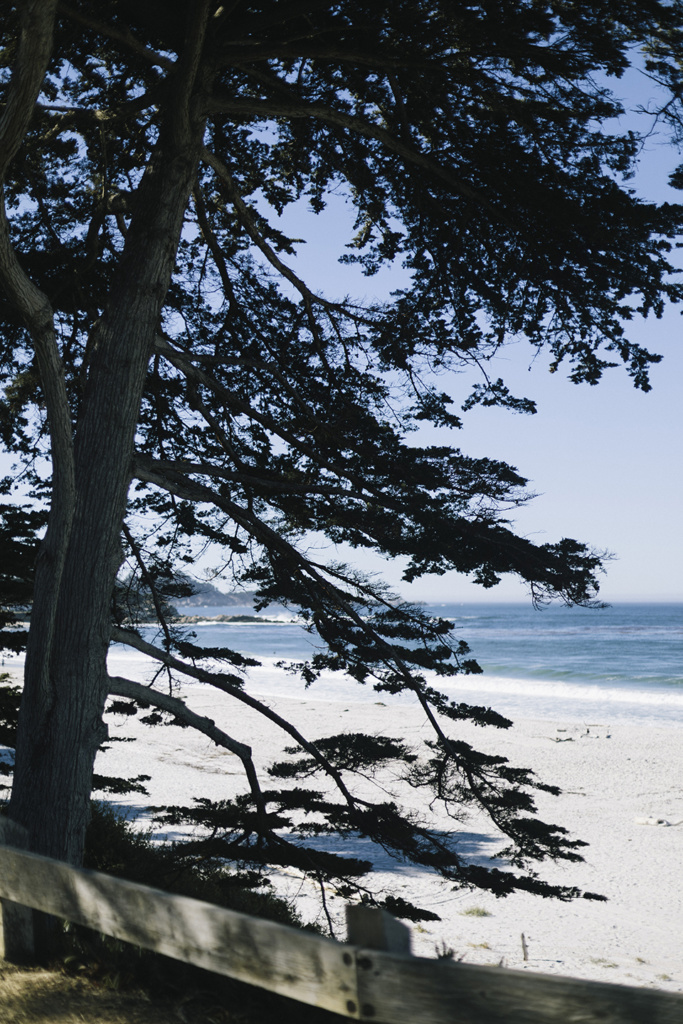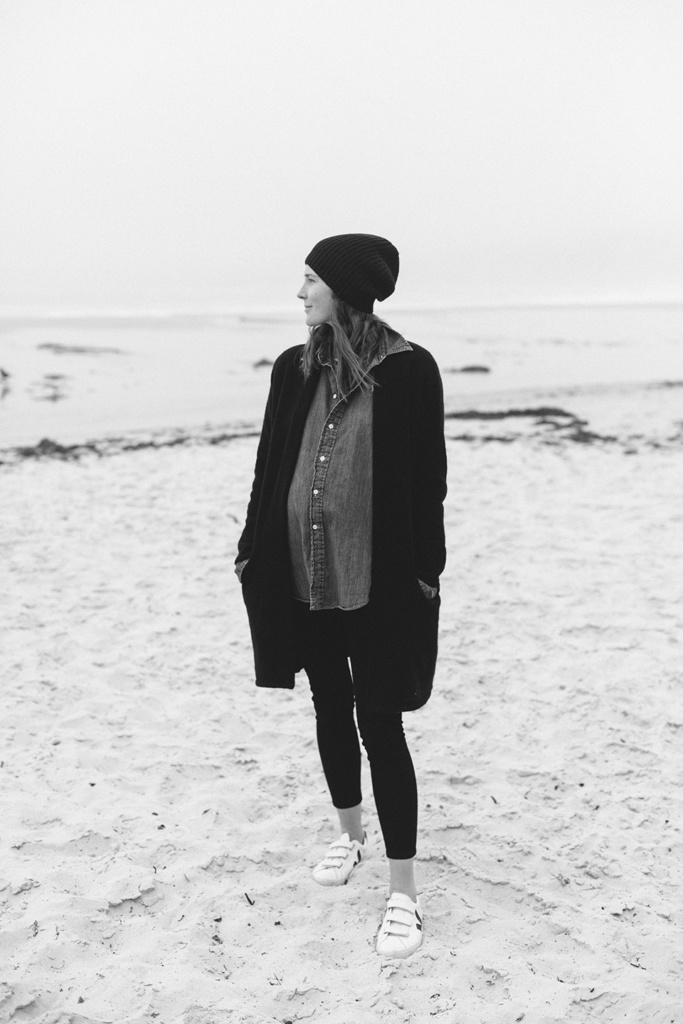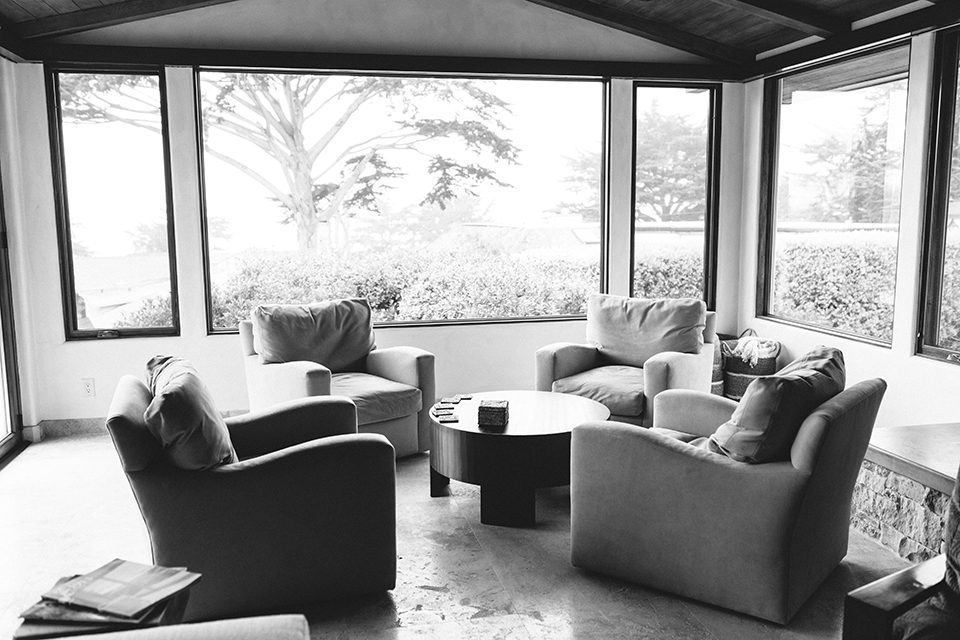 I loved how the view was the main focus of this house. Whether it was a misty grey morning or a sunny day showing off the sparkling water, you had to stop and admire it. Or curl up with a good book and hot cup of tea. 
My two requirements for a cooler weather getaway: a fireplace and giant tub. We had both in the master and I was in heaven.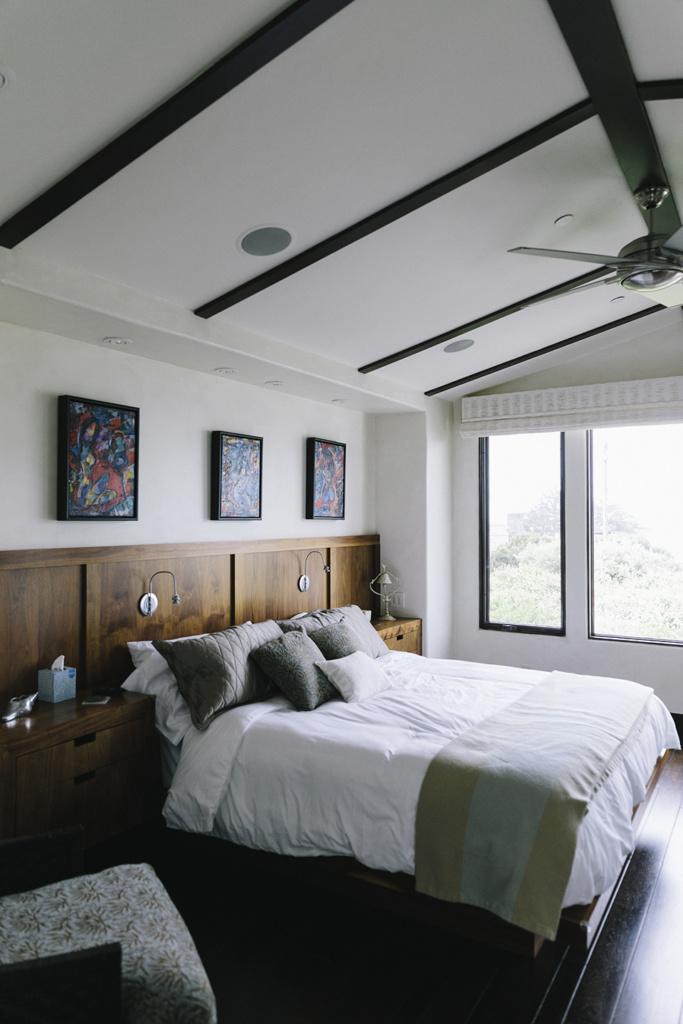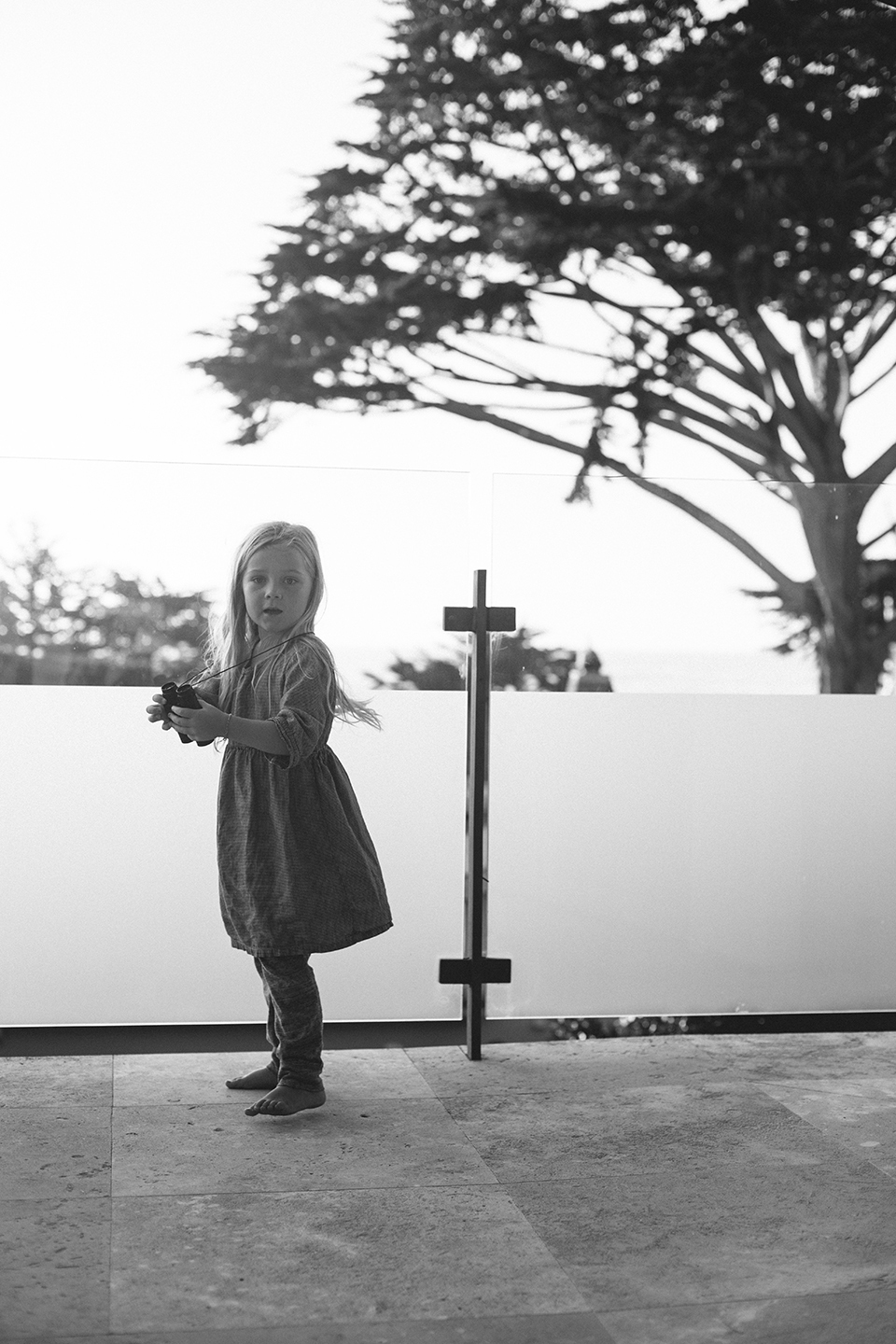 What to Do In Carmel:
Over the years, Carmel has become a favorite getaway since it's an easy drive for us, incredibly good restaurants and plenty of things that keep Elin entertained as well. Here are some old favorites we do every visit and some new ones we discovered on this trip.
1. Dinner—Le Bicyclette, so intimate and the food is beyond, Cultura for an impressive Mezcal selection and high end Mexican dishes, and our favorite Italian spot, La Balena.
2. Strolling/window shopping on the main street. I always make it a point to stop at Girl Boy Girl, Paloosh, Heaven Childrens Wear, Carmel Bay Company and of course Cottage of Sweets.
3. Monterey Bay Aquarium, always a fun one to visit with Elin.
4. Breakfast at Stationaery, good coffee, creative dishes and a contemporary vibe. Every time we go I pick up a new journal from Alissa Bell, she has the best line of notecards and beautifully designed notebooks.
5. Afternoon/sunset drinks at Mission Ranch (pictured below) owned by Clint Eastwood and a classic Carmel spot. Elin ran around with other kids, saying hi to the sheep and coming back for Shirley Temple sips while we sat back and soaked in the view.
6. Earthbound Farm Stand, a new spot we discovered this last trip and was as hit with Elin. There's an organic cafe and market, garden tours, herb and berry gardens you can pick from, seasonal events (great for kids, make sure to check their calendar) and various cooking classes.
7. An obvious one but make sure to grab a hot drink and bundle up for a walk on Carmel beach, it's so stunning and peaceful, especially in the mornings. Carmel Valley Roasting Co is just a few blocks up, which is usually where we pit stop before a morning stroll.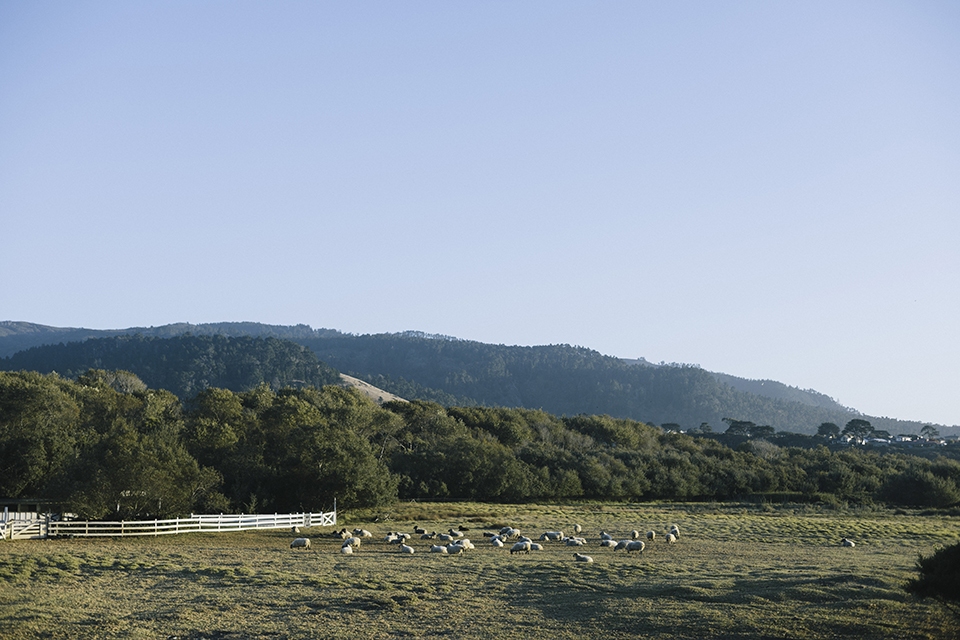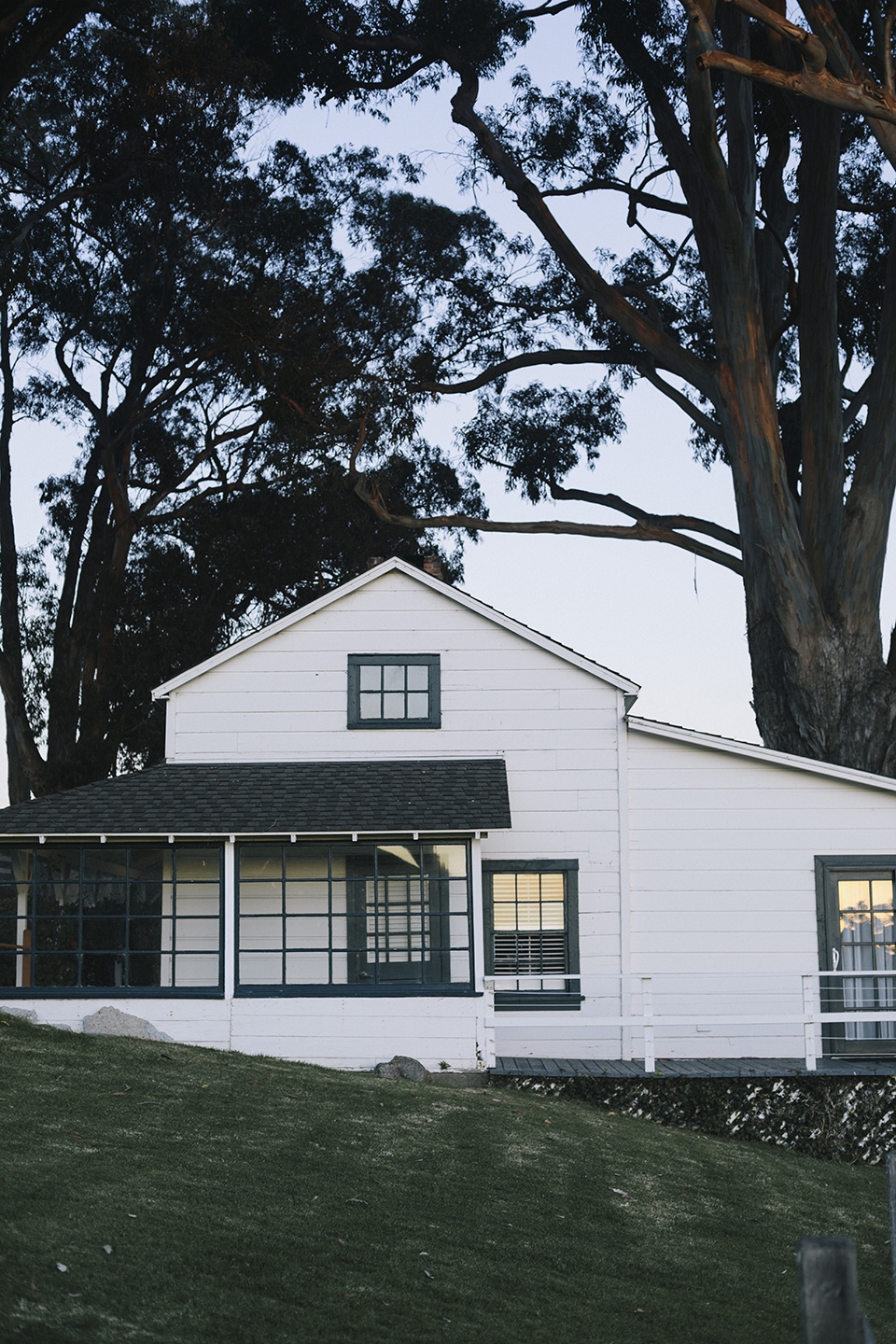 Such a beautiful spot to take in a Carmel sunset, Mission Ranch, which was literally a 2 minute drive from our rental. 
What to Pack:
It's all about layering in Carmel, especially in the Fall. I lived in my Vince wool coat and Pomandère peacoat over jeans, tees and sweaters. I packed a couple pairs of sneakers and nicer boots for the evening. All my favorites for a Carmel getaway: