Last Fall I was browsing The Great store on Melrose in LA and discovered the coolest wallpaper in their bathroom. It was a hand drawn sketch/pattern of a girl from behind, so minimal, feminine and chic. So much so I had to instagram it and ended up discovering the artist via a reader—Carly Kuhn aka The Cartorialist. I immediately started following her on Instagram and the obsession grew. At the same time we had just moved into our new house and for the first time ever I was shopping around for art to fill our walls. Art that meant something and reflected both Todd's style and my own. A lot harder than it sounds! Our walls have been blank for way too long but I'm excited to share that we now have two of Carly's pieces hanging in our house. Here are the ones we picked out and mulled over for months.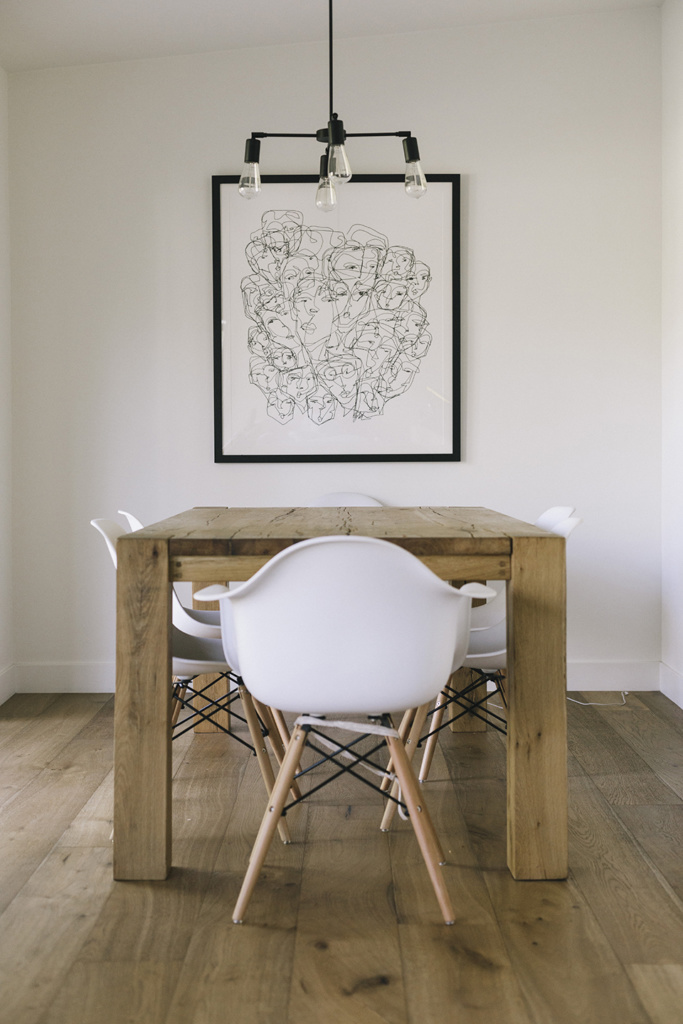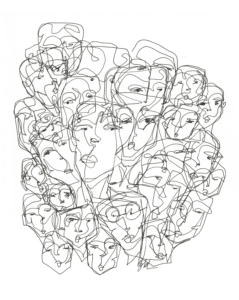 This was one of the first pieces that Todd gravitated towards. We wanted something minimal above our dining room table that would have meaning and make a statement at the same time and everything about this piece felt right—especially since this table is where we gather around with friends and family.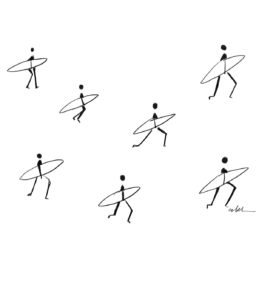 Besides the wallpaper I first discovered in a bathroom, this print was the second piece that caught my eye. Our life in Santa Barbara is very centered around the beach and I've always had a thing for art that reflects that.  Todd and I met in June and I always say it was the summer of love, all we did was play on the beach and I loved watching him surf. This print makes me think of him.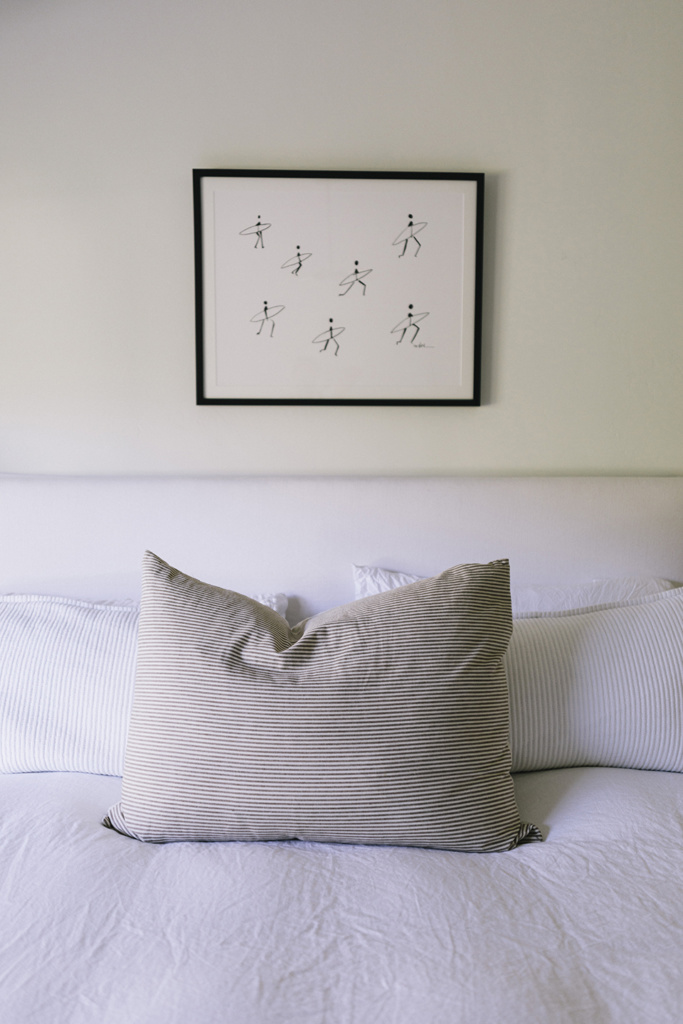 Be sure to use the code COULDIHAVETHAT when purchasing any pieces from The Cartorialist for a a 15% discount. And definitely follow Carly's Instagram which is full of her amazing drawings.