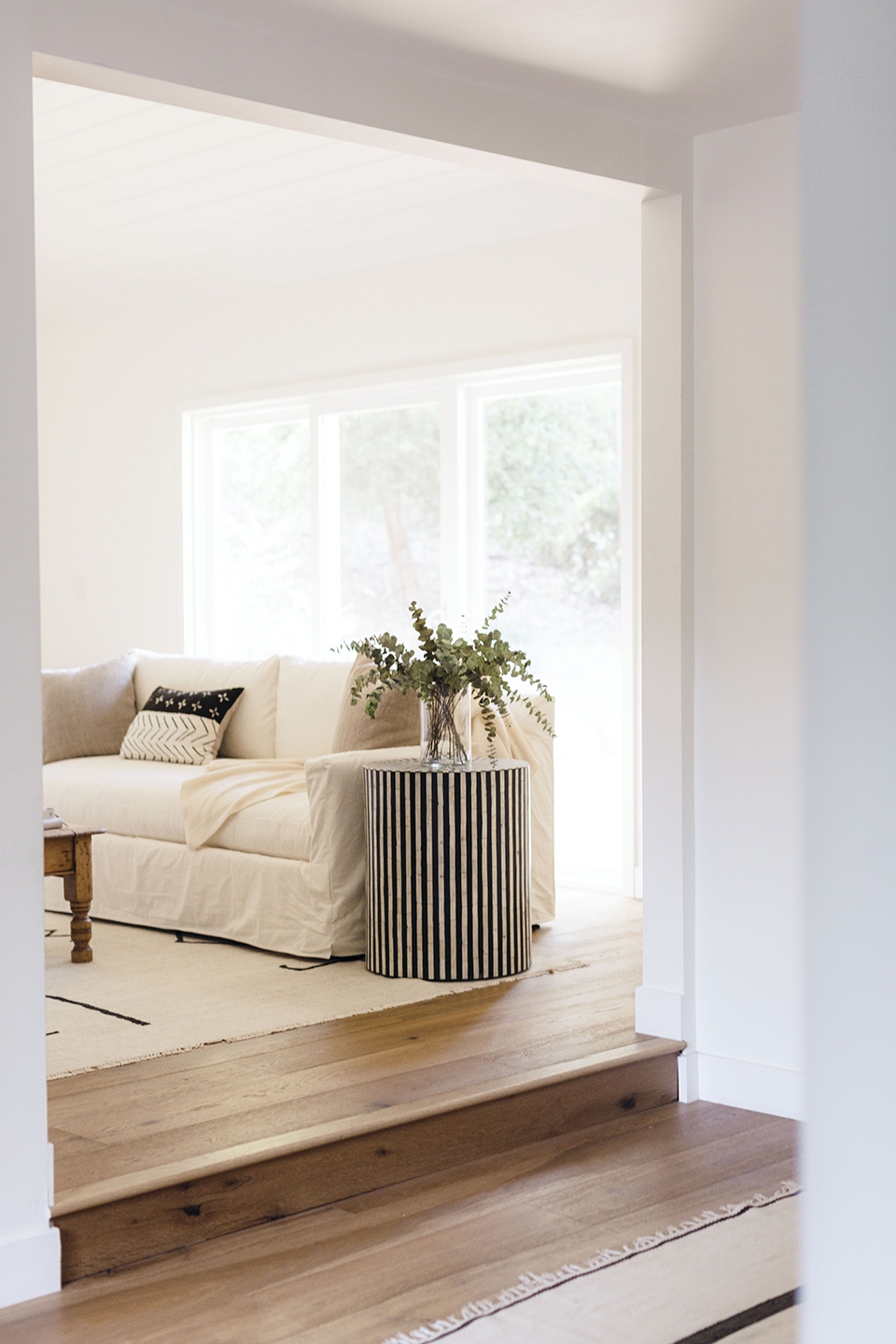 Sometime in August I got the itch to change up our family room. Since we moved in a year and a half ago it's been the one room I've struggled with the most. I've made countless inspiration boards, searched for new furniture I loved and made subtle changes over the months here and there. Maybe it was nesting mode that kicked in when I reached my second trimester or maybe it was the Lulu & Georgia x Sarah Sherman Samuel rug that arrived and tipped off a room makeover, either way it all came together at the start of the new year, which felt like the best kind of reset before things got crazy with a newborn. 
One thing I knew I wanted to change was the color scheme we had going on. We had a few deep blues that didn't quite go together (which made me crazy and in turn made Todd crazy, ha), hits of black and some white thrown in. I wanted to lighten up the room and get rid of all the indigo/blue shades and work with a lighter/neutral palette while still keeping the hits of black—which ties in our modern railing. I spotted the Myla sofa by Lulu & Georgia and immediately loved the shape, single seat cushion and bolster pillows but especially the bone white color that I knew would make the biggest change in the room. For everyone who's gasping at the thought of a white couch with kids, we have a no food in the room rule and chose a slipcover so that stains could easily be taken care of.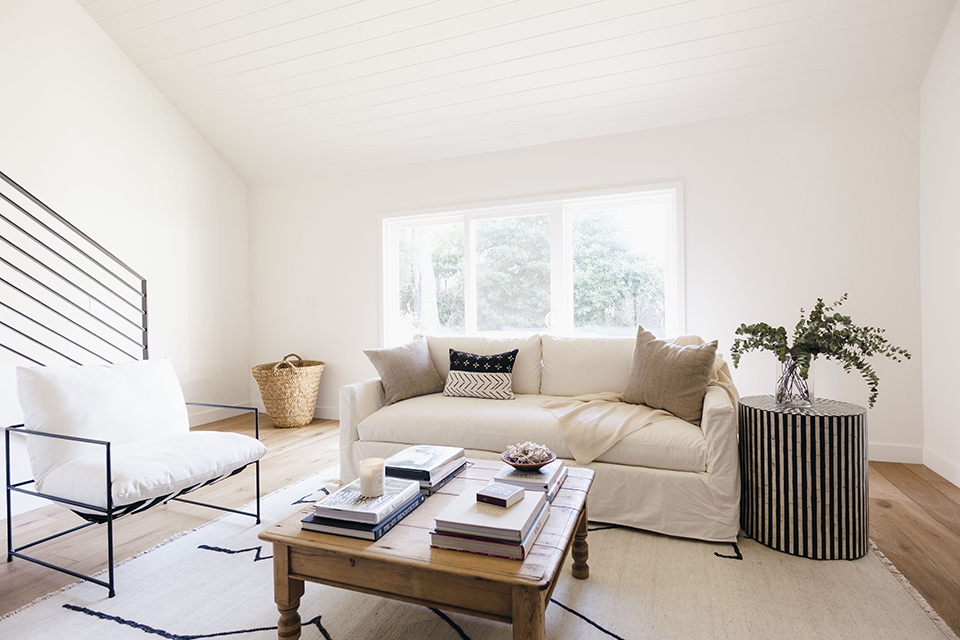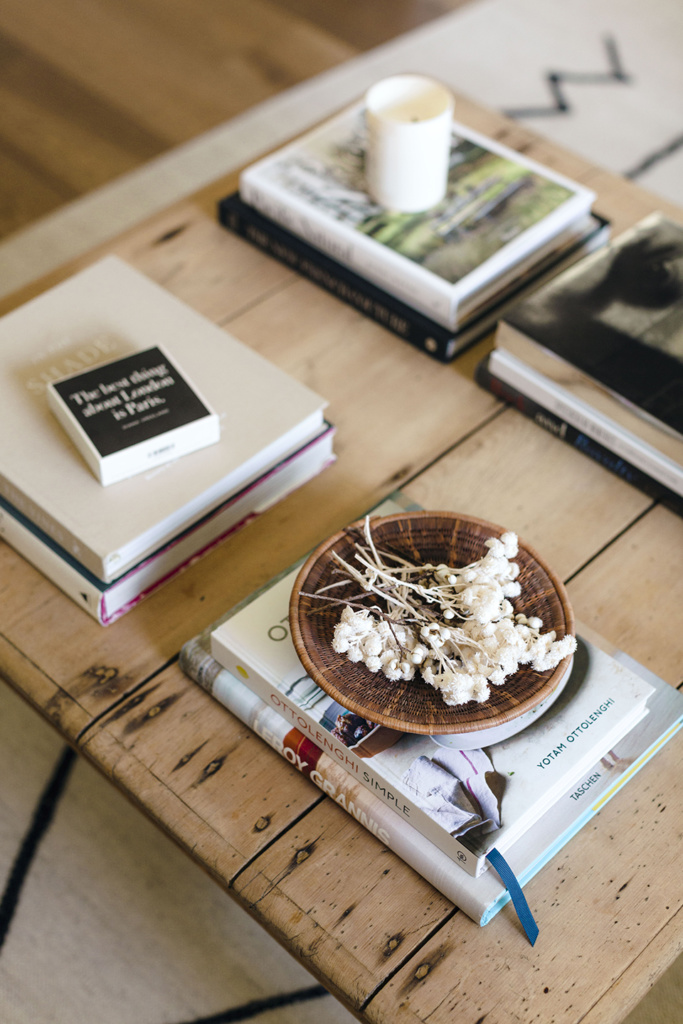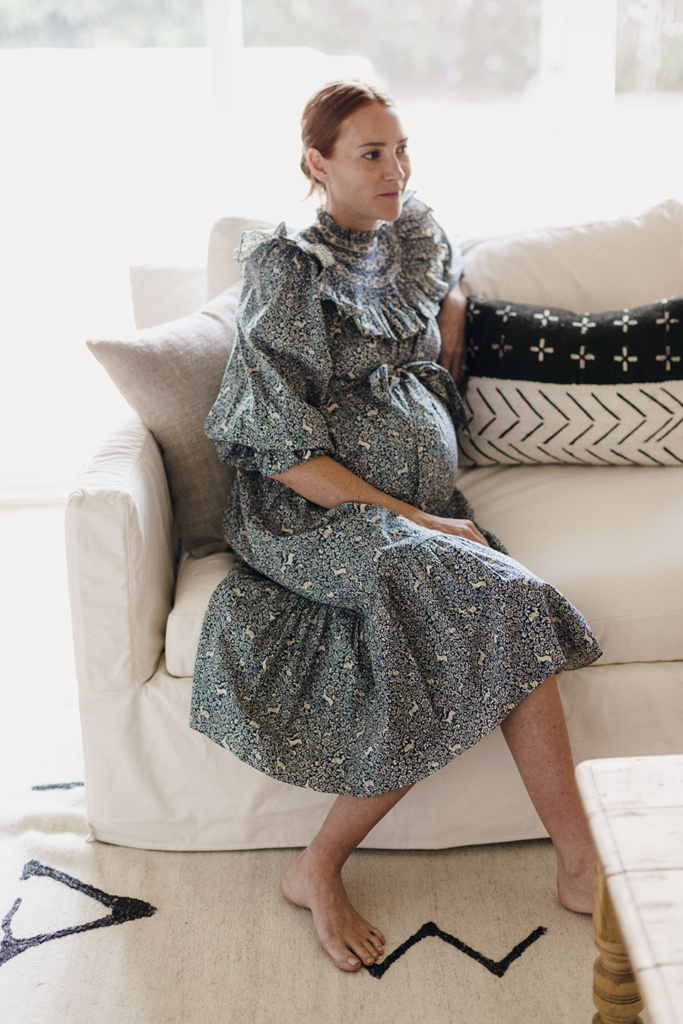 One of my favorite places to go for inspiration and all things home is Diani Living. Caroline who runs the store has an amazing eye for lifestyle in general and I'm always taking notes from her. She houses some of the best baskets (pictured here), tabletop accessories, antique furniture, rugs, bedding and custom pillow designs (pictured on our couch). One thing you'll always find plenty of are baskets filled with cozy throws in my house. This ribbed ivory cashmere one (pictured on the couch) is my personal favorite right now.  Dress by Dôen.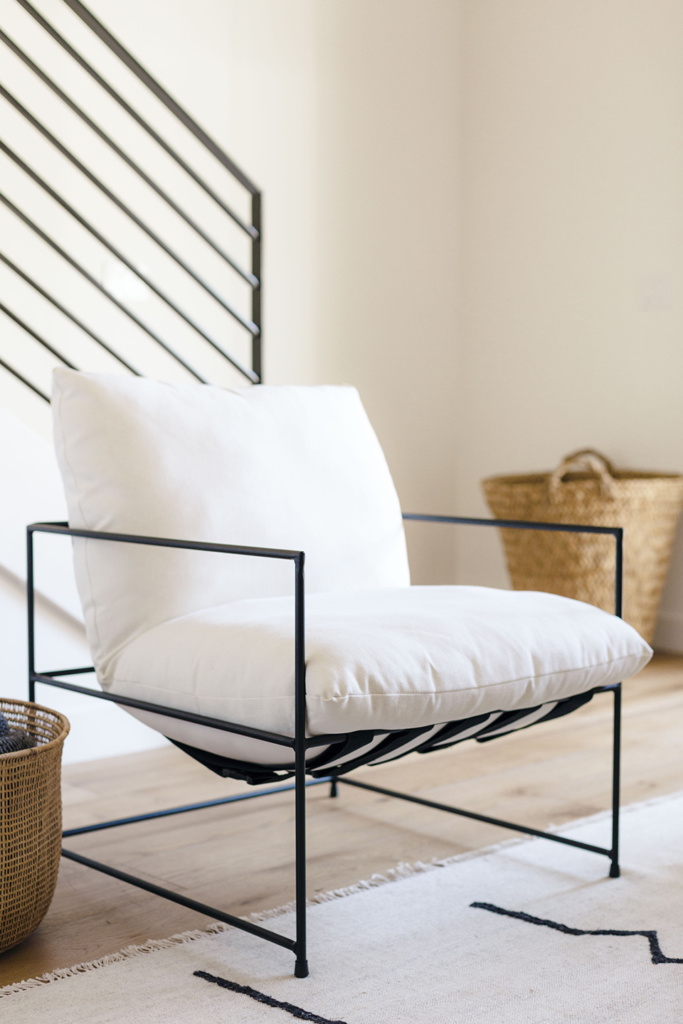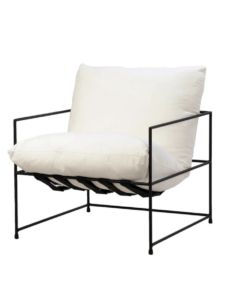 When we first moved into our house I found the most amazing nightstands for our master bedroom at Studio McGee and ever since have looked to their work and shop for inspiration. I saw this chair in the fall and immediately new it would tie in the rug and black railing in a cool, relaxed, minimal way. Also it's crazy comfortable!