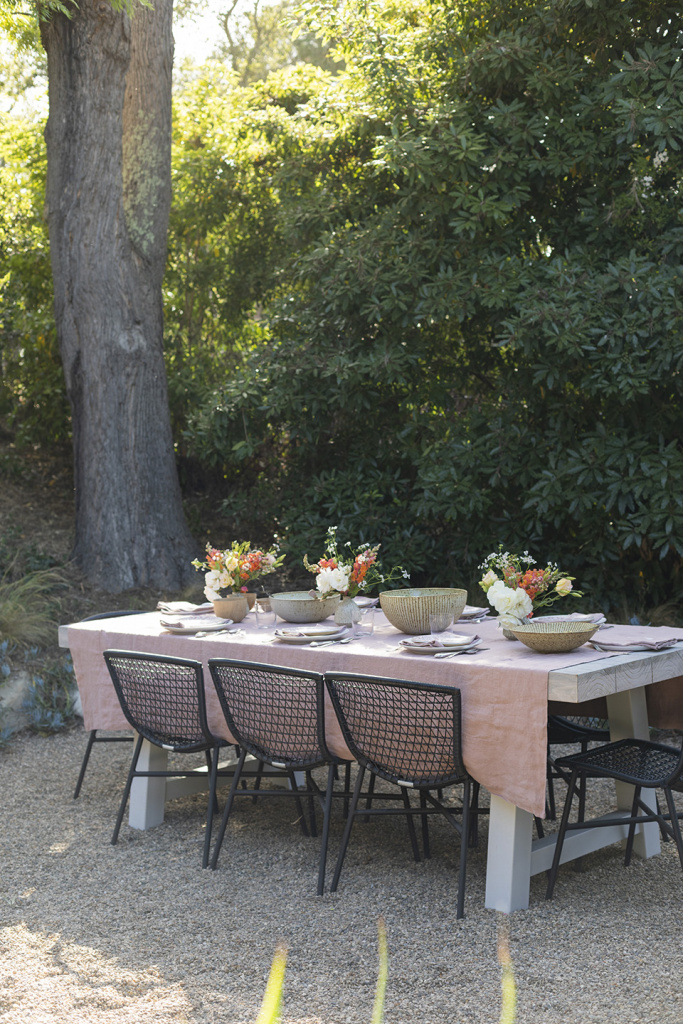 I'm so excited to introduce you all to Wrel Living, a collection of timeless lifestyle essentials from the kitchen to your closet curated by myself and Alicia Lund. We have been longtime friends with a similar aesthetic and always dreamed of doing something together on a larger scale. After a phone call one day, Wrel was born (named after our kids who inspire us the most—Willow, Rex, Elin and Lila) and we decided to focus on tabletop for our first release of finds!
We both agreed that gathering friends and family around the dinner table with good food, good wine and a beautiful spread was the heartbeat of what we love about our slow-paced California lifestyle. So we got to work sourcing things that elevated those around-the-table scenes that we love so so much but also special enough that you would want to keep forever or pass on to the next generation. Nothing adds a story quite like an heirloom piece.
With that in mind we chose some of our favorite California craftsman we've discovered lately and over the years who create small-batch amounts so they're one-of-a-kind, handmade and thoughtfully produced. Special but not too precious for outdoor picnics with the kids. Between the two of us we worked on different mood boards (such a fun process!) and decided on a dusty rose color palette mixed with neutrals for this first capsule edit. A warm earthy pink shade felt like the epitome of late summer days to us and we love how it layers so well with other colors and pieces.
All the small-makers we worked with for this first collection are all female owned and based in California and we are so proud of that! They're incredibly talented and every piece they make is one-of-a-kind and handcrafted. We considered the pieces we couldn't find that we were wanting for our own tables, like the pitchers from Yokwe Ceramics (made by Sarah Genuardi who happens to live in my neighborhood which is so cool) and the perfect sized bud vases from Zoe Deering in the bay area that are ideal for collected wildflowers on a table. Also pieces exclusively made for Wrel like hand painted rose plates by Good Kind Work based out of LA and a matching serving platter that is so beautiful.
This whole process has been so much fun, working with Alicia and collaborating with so many talented California artisans and we're just getting started! Expect many more curated seasonal edits like this along with surprise drops and adding women, kids and home to our brand. We have some really special things in the works for Fall/Holiday that we can't wait to share soon!
All the purchases you make will be drop-shipped from the individual makers themselves (straight from their studios!) as most of these are made-to-order pieces, making this possible for all parties. Shipping was the biggest learning curve for Alicia and I so I hope you'll give us any and all feedback along the way, we are so grateful for your support!
You can shop the whole collection here and make sure to share images of your Wrel Living table with us!
xx Samantha & Alicia