One of the things I love about our home is that it is perfectly set up for having house guests—the guest room/bathroom is on the other side of the house making it comfortable and private for any friends or family who come and stay the night. It also functions as our office so when we do have someone coming for a visit I like to put a few things away, tidy up and make it "guest ready." I partnered with Walmart to freshen up the space a bit, add a few essentials to the bathroom and got a new coverlet and sham set for the queen size bed we have in the room. I also did a deep dive and found a few other things I didn't even know we needed—did you know having an air purifier can help you sleep more soundly? Rounding up all the things I got and some thoughtful tips on setting up a guest room.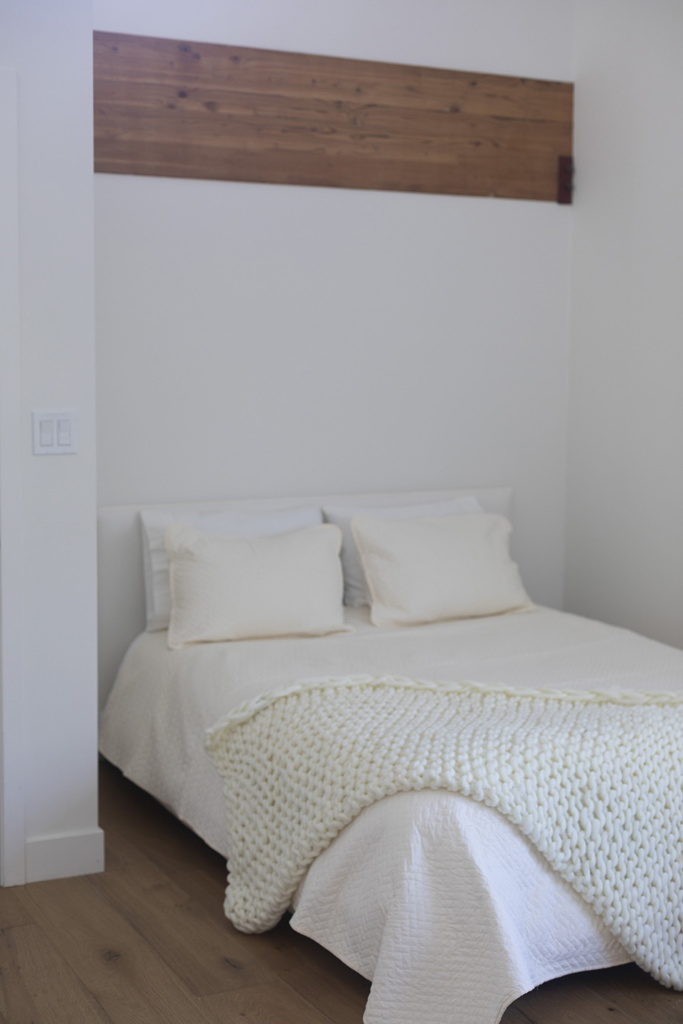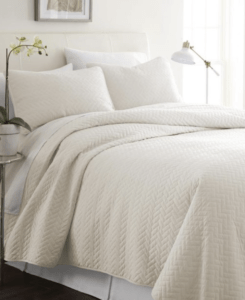 I really love this quilted cream colored coverlet and sham set because it's neutral and not too heavy.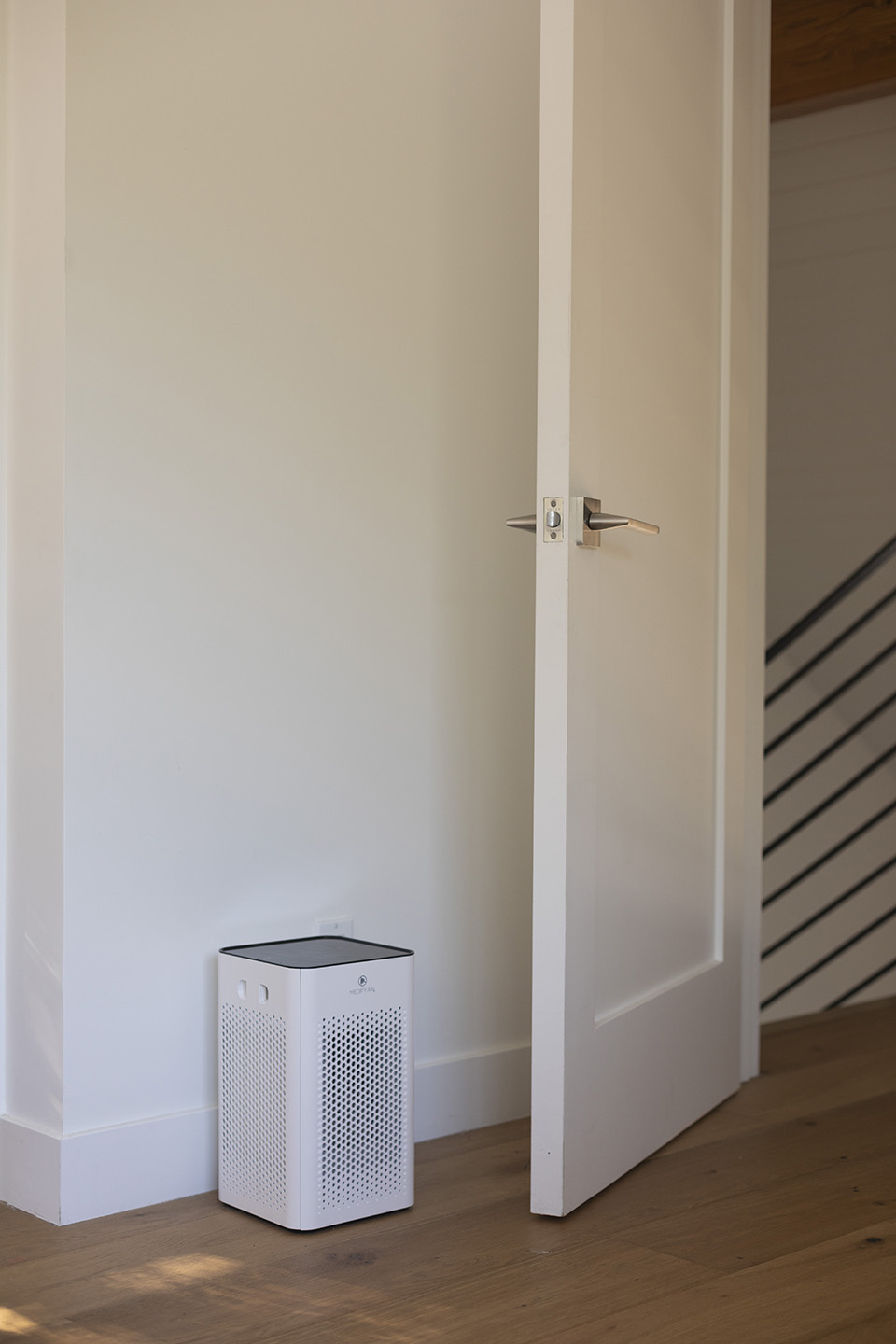 Guest Room Ready Tips:
While I don't iron the sheets beforehand, I do like popping them in the dryer for a bit before making the bed. That way any wrinkles come out and the sheets fit tightly. I love using dryer sheets or wool dryer balls for a fresh scent and soft feel. I also make sure to have plenty of warm blankets as our guest room can get a hair too cool in the winter months. 
It happens all the time, friends need something basic like toothpaste or a toothbrush so I always stock the bathroom with all the essentials and of course fresh towels. 
One thing I picked up recently for the room was an air purifier. With the heater running, doors opening and closing and family dogs in and out I wanted to make sure the room smelled great and had clean (allergen free) air. Also makes for a better night of sleep if you have any allergies. 
A water carafe or water bottles are another great thing to stock in a guest room. 
Fresh flowers in a beautiful vase are the cherry on top that make the room feel extra special and welcoming. I like putting them in the bathroom and on the desk. 
Shop My Favorites: