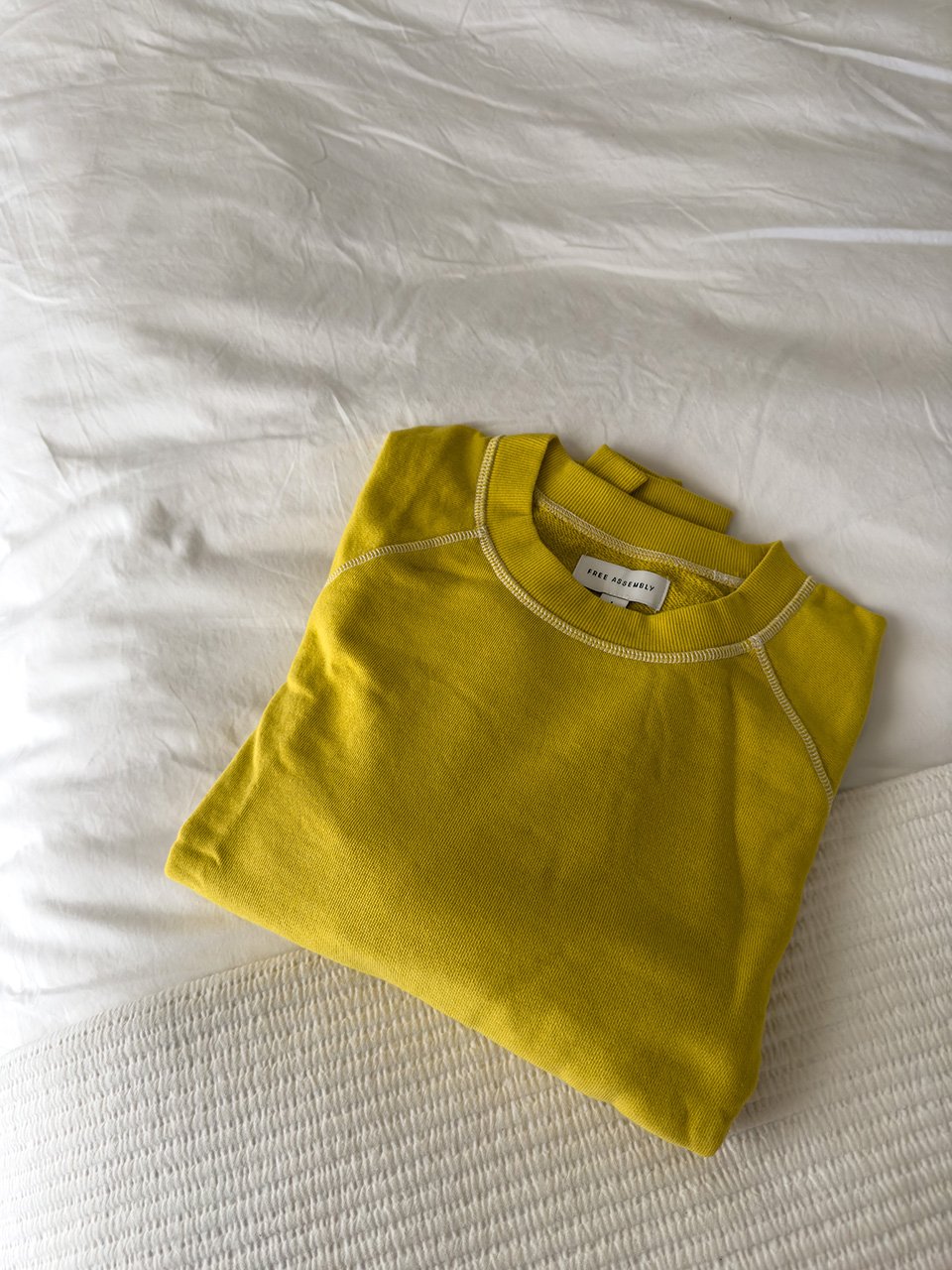 Some of the best pieces I have added to my wardrobe in the past 6 months have been affordable under $100 finds that have become staples. And because the price is so friendly you can scoop up more than just one, which is such a bonus if they're that loved and worn in your world. One of my favorite buys this year was the viral Free Assembly t-shirt from Walmart that everyone seemed to be talking about. The cotton and fit made it feel far more luxurious than the $12 price tag and it led me to snag a few other basics that I have been worn so much lately—especially this chartreuse sweatshirt I've been throwing over pretty floral pieces or wool coats. Such a fun pop of color with sophisticated pieces. 
I love this sweatshirt so much I bought it for my sister and mom as a gift and found a few other things under $100 from Walmart. I would be very excited about these classic black cat eye sunglasses in my stocking! And spotted this bodysuit that I ordered immediately. Some great finds for any neutral, basic lovers out there… 

Thank you to Walmart for supporting this post, all opinions are my own.