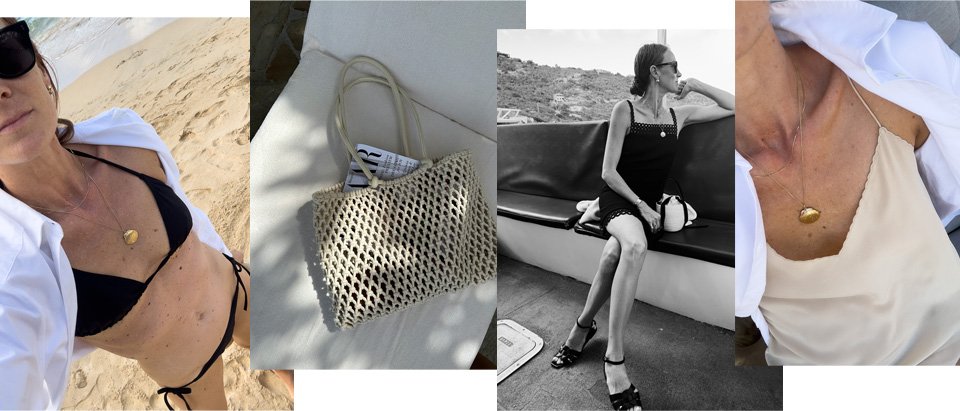 I've never been more excited to shop for a trip than I was for this one. At my core I'm definitely a sun-loving warm weather creature so to plan outfits around a high and low of 80 something degrees was just too good. Also the fact that I was going to get 6 whole date nights with Todd to dress up for, on an island no less, was also inspiring me to find special pieces. 
I did quite the swimwear haul, ordering from some favorite retailers, trying different styles, new designers and sending most of them back… except a few. My favorites that I kept were the triangle Eres string bikini… this style fit me so well and I also loved the two ways you can wear the top (tied at the neck or attached like a bra in the back)… the one shoulder strap Marysia suit, no surprise as her suits have always fit me so well… two balconette bikinis, a tricky style if you have a small chest like me but these fit the best… a soft white shade and a sand/tan colored one… lastly I was really gravitating towards a cherry red swimsuit and settled on this one that is super flattering on. I wore it the least but I love it so much.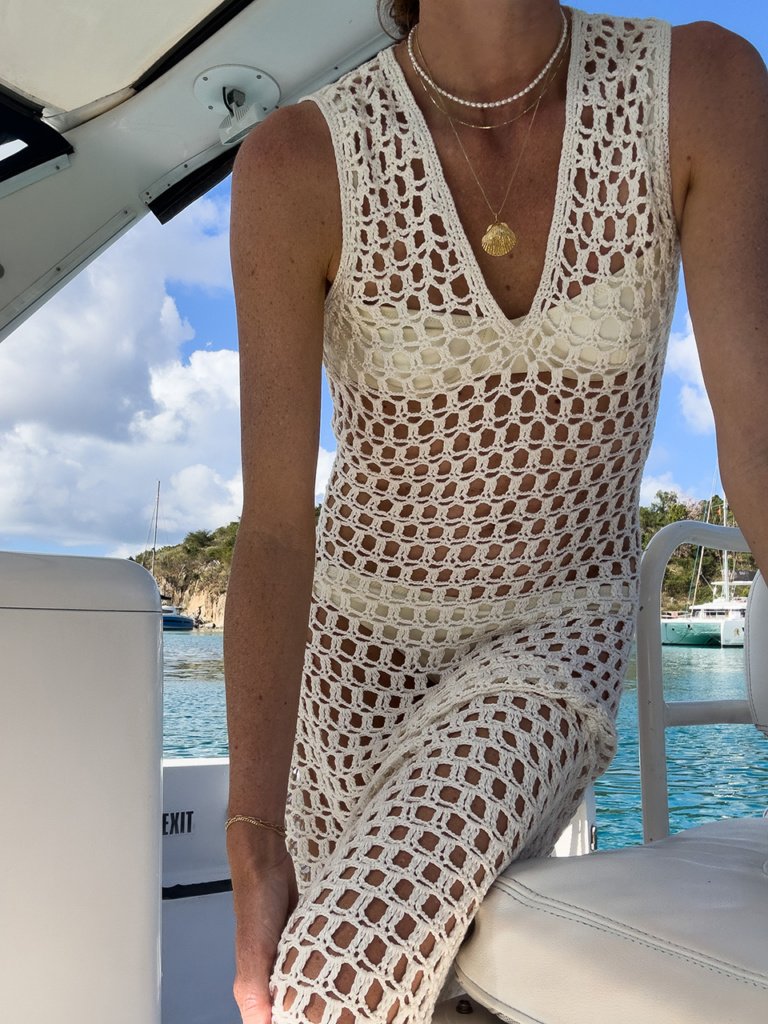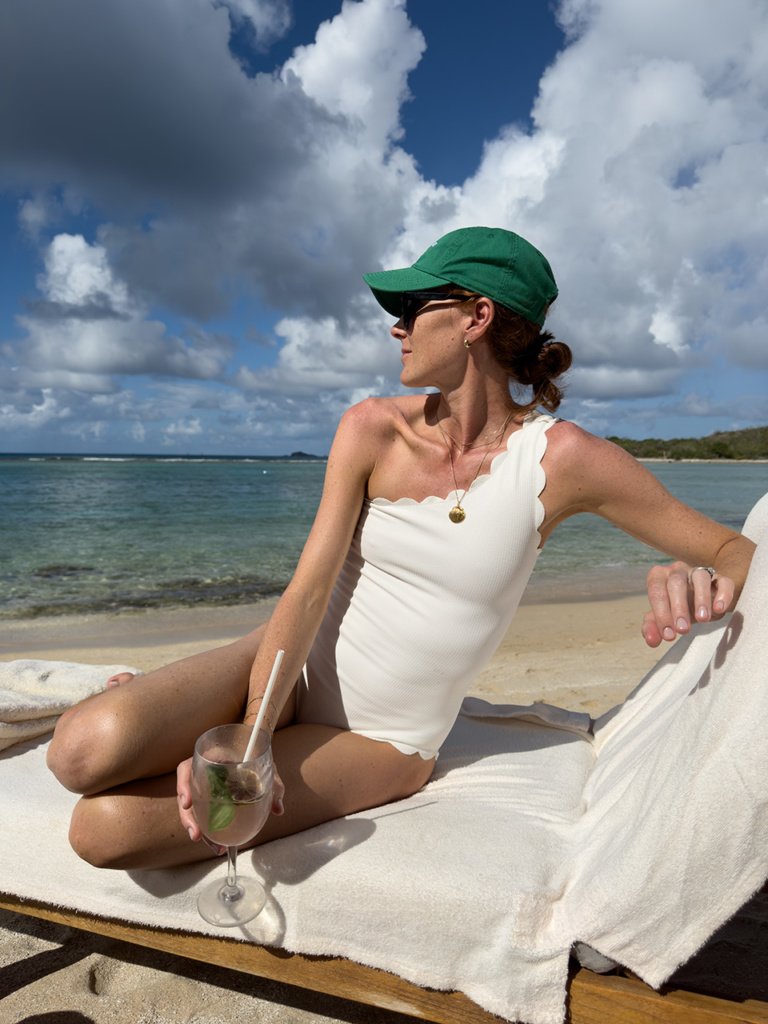 A good cover-up is probably the most versatile thing to pack when you're headed to a beach vacation. You really only need one but if you're like me and spill the free 3 pm ice cream on your white button-down, having two is always good. I brought this oversized button-down (I went up 2 whole sizes) and this beach shirt (ideal if you're on the taller side) that I wore during the day and over a dress at night. One of my favorite things I wore on this trip was a crochet dress over my bikini for a day on a boat. It was the perfect look for that day and I felt like a mermaid hopping around islands in it.  
For evenings I packed a few mini dresses and a pretty neutral palette across the board (linking everything I wore below) except for this watercolor dress, which looked just like the blue/green waters down there. I also picked up this long black dress that is perfect for a beach vacation as the material feels like a stretchy swimsuit giving it a more casual yet dressy vibe. I accidentally wore it backwards but actually prefer it now that way. I brought two bags along for evenings, this small basket bag and a leather phone pouch that I plan on wearing all Spring. 
A couple things I wish I had brought and didn't… after bite, the British Virgin Island mosquitos showed no mercy on me and I had three giant bites that got itchy at night. Second, a good pair of shorts. I had this pair but they didn't fit me great (I needed a size up) and I was wishing I brought this pair for a looser, pajama like fit. But my over-shopping capabilities served me well and I felt prepared for this little island escape. Including everything I wore and packed below.