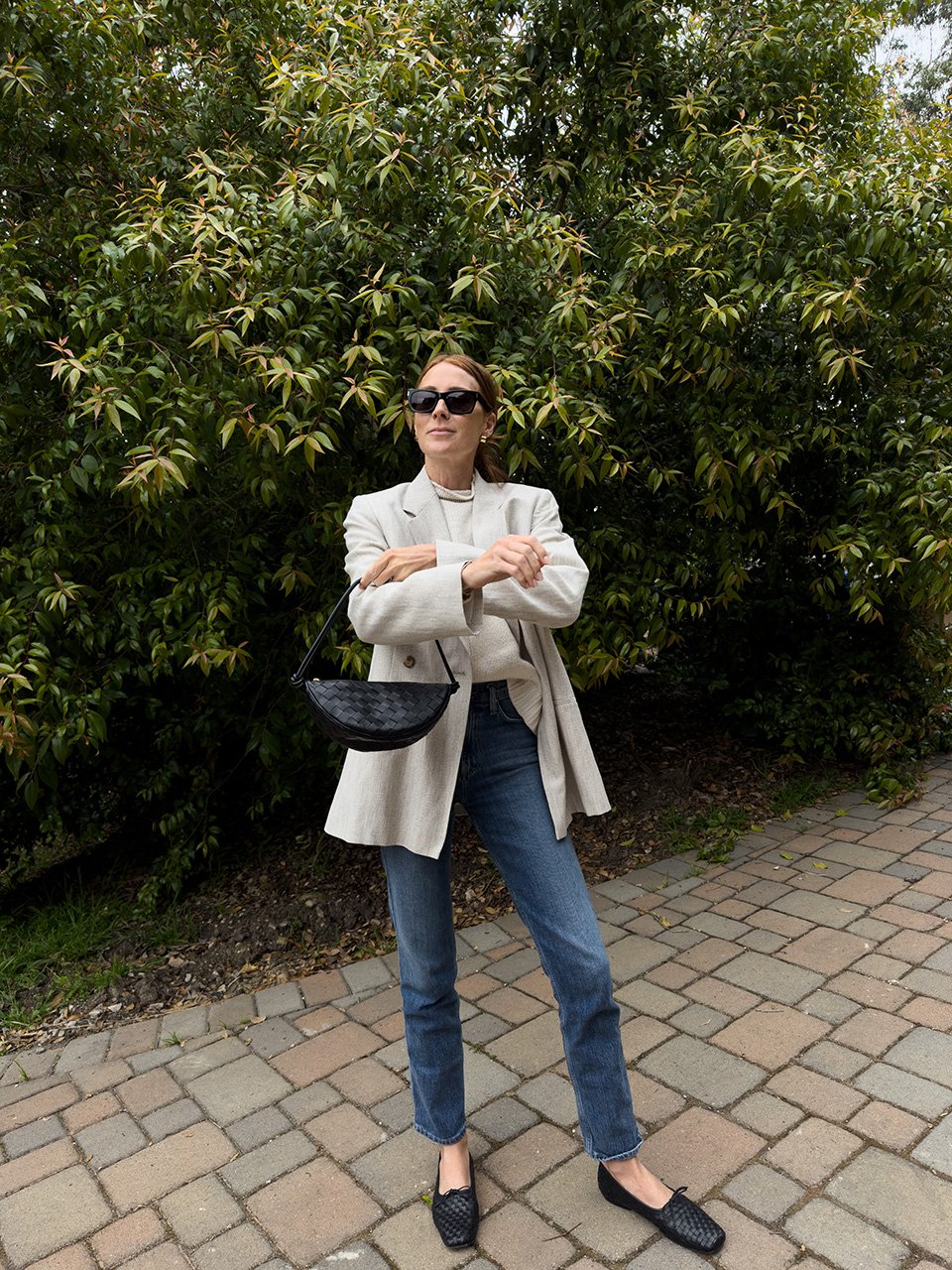 There are some amazing things on sale right now that I wanted to share with all of you—I had a bit of shopping fever just browsing the Mytheresa sale these past couple of days! The things I'm the most excited about are the bigger investment pieces that are current season and for the weekend only up to 40% off. Things I have had my eye on, some I *just* bought (slight cringe) and pieces I'm wanting for upcoming summer days. 
So here are my personal favorites, a few in my cart that I'm going to press buy soon if I can make up my mind! But first the things I own (and love) that I'm so excited for all of you that are on sale… these black Khaite boots are 20% off, they make every pair of denim and outfit ten times cooler… my orange PVC Khaite bag that I just got is 20% off and this smaller size, I really wanted the Lillith bag as I thought I would wear it more but still so happy with what I got. I love how it adds the perfect dose of color to an otherwise neutral look and especially have plans to wear it in Mexico in a couple of weeks. Something about the color and PVC feels right with a tan and a cocktail. Another similar PVC bag currently on sale that I love. Another favorite, this dress I wore in the BVI's that was one of my favorites that I packed. It's currently 30% off and perfect for summer travels. 
Ok now a few things I'm seriously contemplating… this Khaite striped sweater that I *almost* got a couple of months ago and now feel like it's meant to be. A definite investment however this shape of sweater is a mainstay for me and I know I'll wear it a ton. I really love the red as well, which is sadly not on sale but gosh it's good! Also these straight leg ecru  jeans I've been itching to try and they're 20% off. 
So which sales to shop this weekend? Here are my favorites… Mytheresa Private Sale, Net-a-Porter, Lulu & Georgia (updating the girls rooms and getting a couple things), Ssense (up to 50% off some amazing brands), Matches (up to 50% off) and Mango which has some amazing pieces right now that I'm excited about (use code EXTRA30).