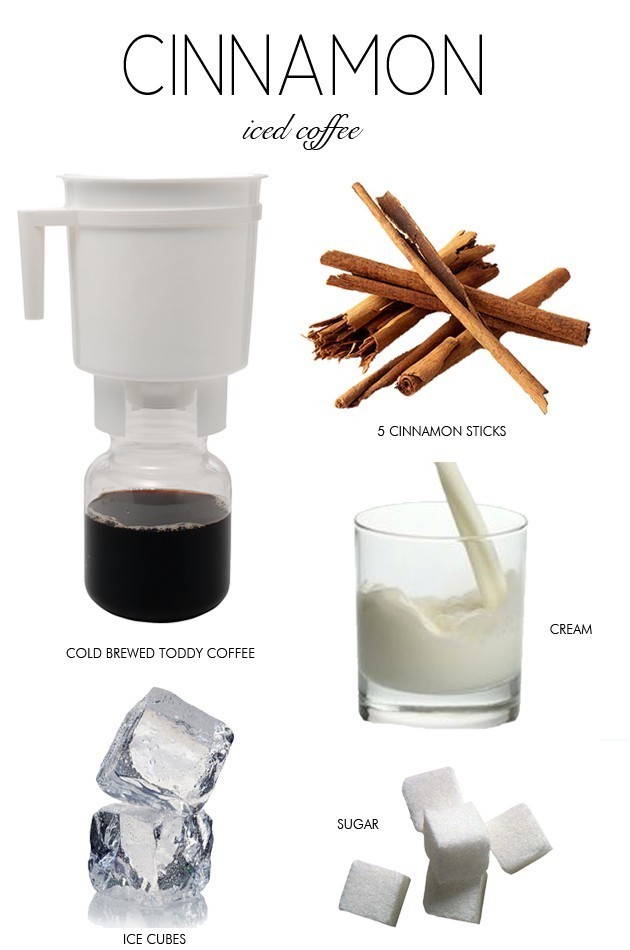 During our African honeymoon, like most vacationers do, we indulged big time when it came to food, wine and dessert. Our lodge Chitwa Chitwa knocked our socks off with every meal and I ended up coming home with a few recipes the chef gave me. A daily favorite was their iced coffee. But this wasn't just any iced coffee… it was, hands down, the best I've ever had. And I drink a lot of it, so you could consider me an aficionado in the subject.
Each day before our afternoon game drive the staff would prepare a high tea, which consisted of savory and sweet snacks, Rooibos iced tea (recipe coming soon) and the amazing iced coffee. I probably looked forward to that 3 pm pick-me-up more than any other guest staying there. No joke I get a sweet tooth around that time on the dot, so it was like the sugar gods we're smiling down on me. When I asked what they put in their iced coffee (as I'm reaching for more) they said cinnamon sticks in cold brewed coffee. That simple? Oh and a lot of sugar.
Lucky for us we had the cold brewed coffee system down. We've been using this coffee maker in place of a french press for a year now and love the smooth, acid-less taste. Instead of brewing coffee every morning you have a cold brewed coffee concentrate in the fridge, which lasts for about 2 weeks per batch. Each morning you fill your cup a 1/4 of the way with the concentrate and the rest with hot water (or ice and cold water) and your cream and sugar. Here's where the South Africans add their touch. They toss in some cinnamon sticks to the concentrate and leave them in there so the flavor really soaks in. Then, don't hold back on the sugar and sweeten it up. The result is a smooth, sweet and slightly exotic taste.