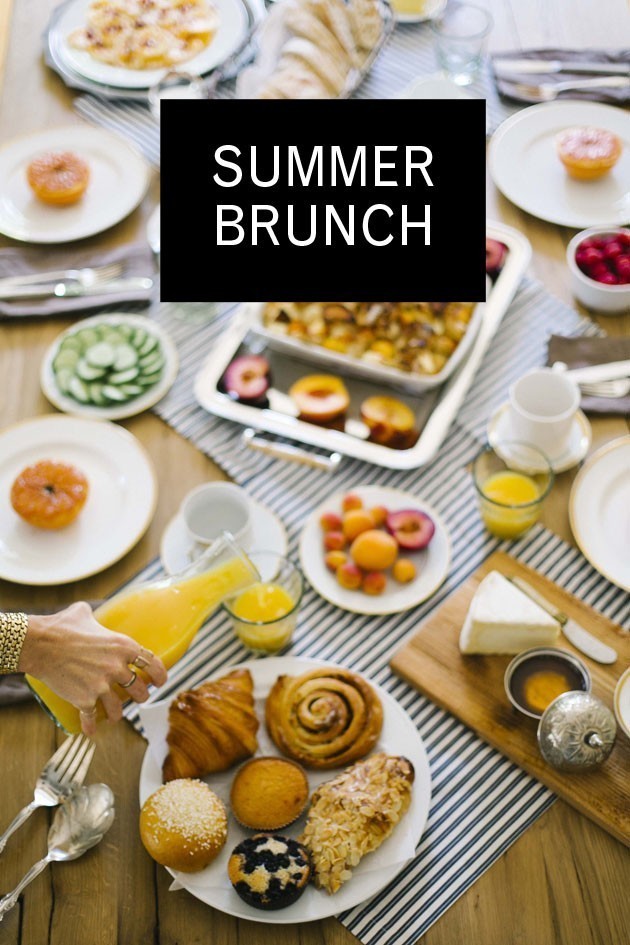 I've come to the realization that breakfast is by far my favorite meal of the day, but especially on a Sunday. There's something undeniably indulgent, relaxing and carefree about a lingering late morning get-together on a sunny day that's just too good. I've had the itch to host a brunch and finally got around to it recently. Normally cooking up a storm is not my thing, I hate being stuck in the kitchen when friends are over, but I put together a menu that was easy and catered to things that could be done ahead of time. It was such a perfect morning/afternoon I've decided to make it a monthly tradition. Here's a peek at what covered our table.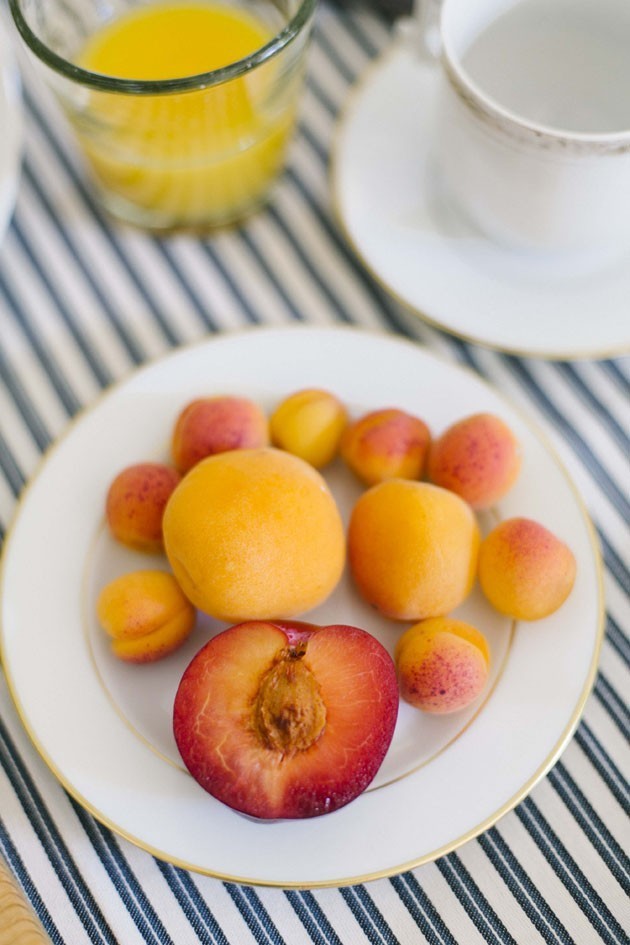 Fresh apricots from the farmer's market were not only crazy delicious but added a colorful touch to the spread.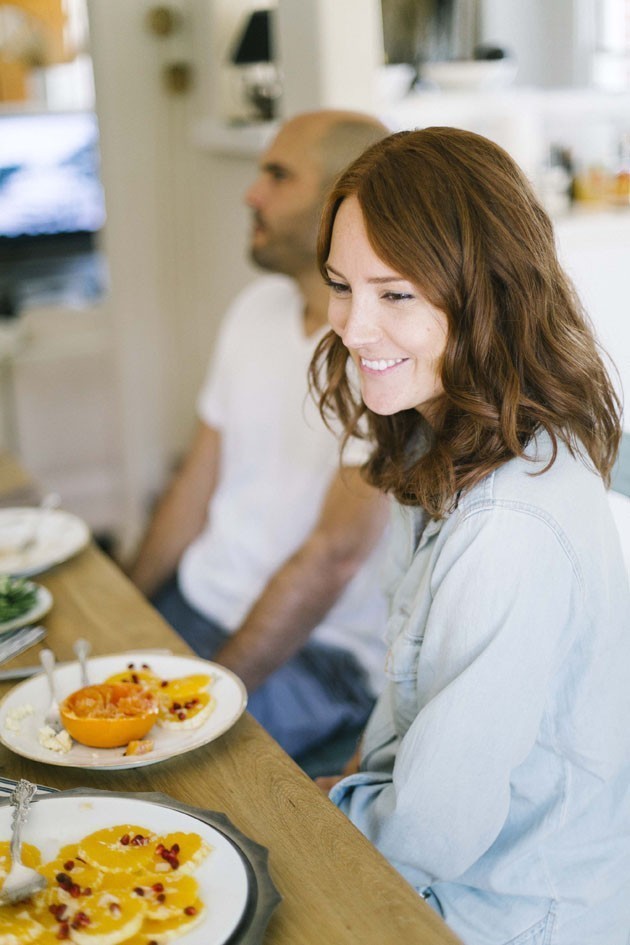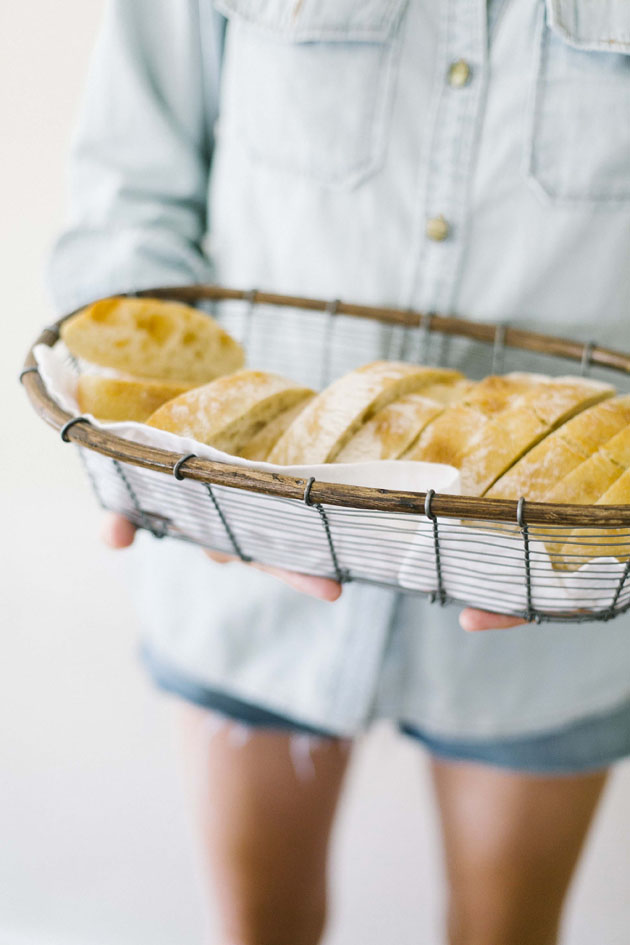 Fresh bread sliced and toasted for cream cheese, jams, honey and brie.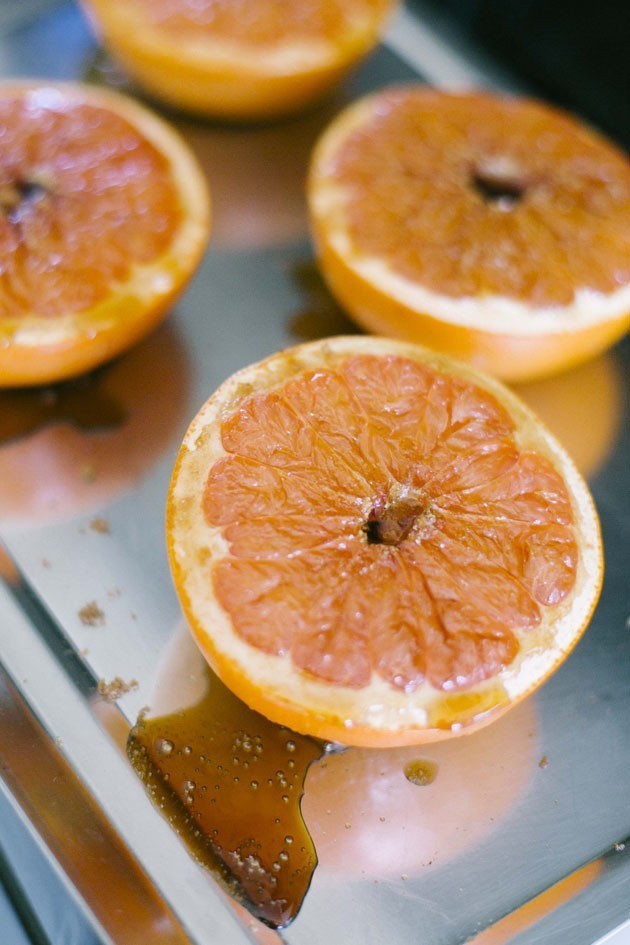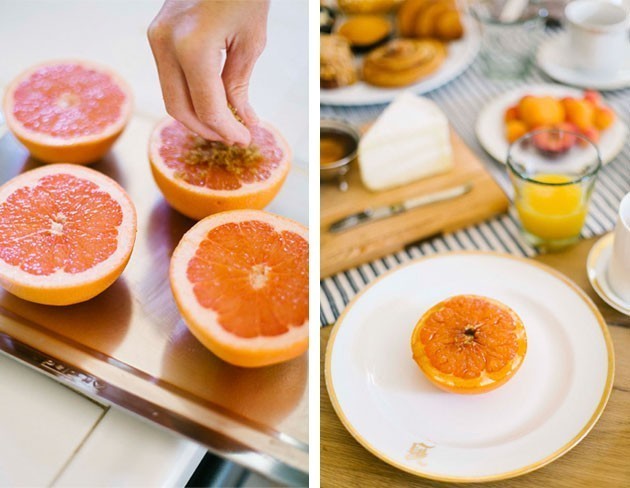 An easy, quick favorite of mine: baked grapefruit with brown sugar. Cut the grapefruit in half, spring the tops evenly with brown sugar and bake at 500 on a cookie sheet for 10 to 15 minutes.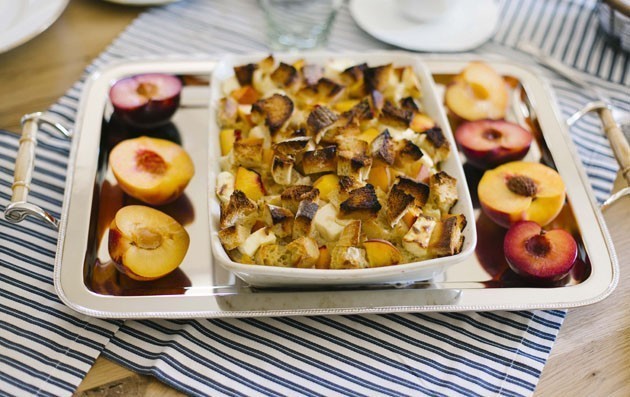 Baked french toast. This is a great dish because you can make it the night before and pop it in the oven the day of. Recipe here, I substituted the blueberries for peaches.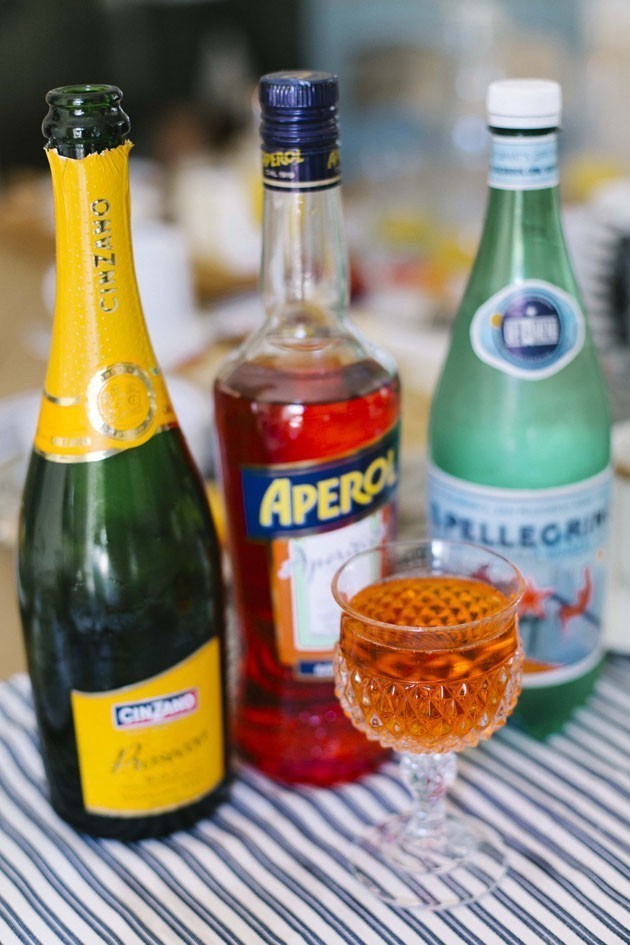 The cocktail served up: Aperol, Prosecco and sparkling orange water.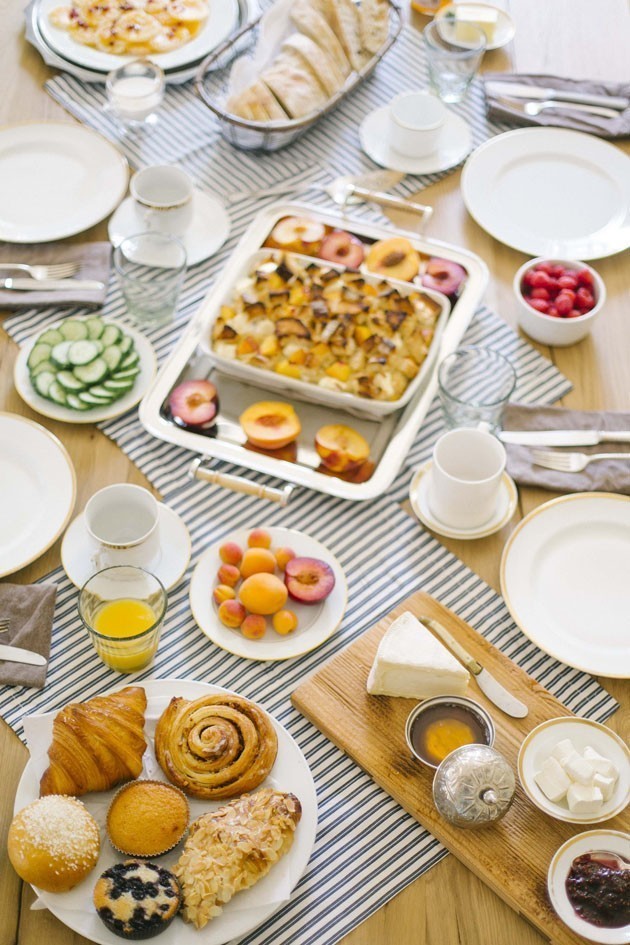 I picked up croissants and rolls from a favorite french bakery, an easy addition.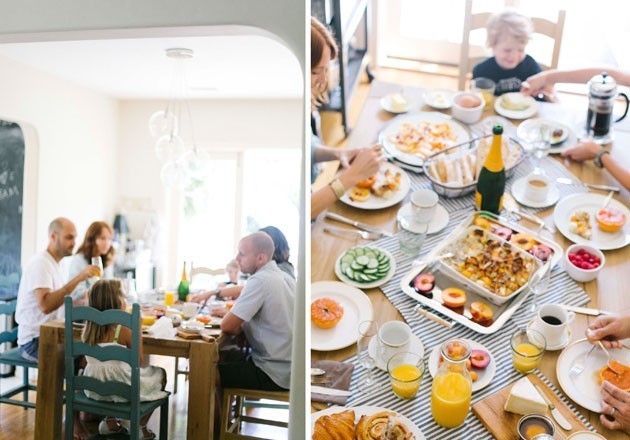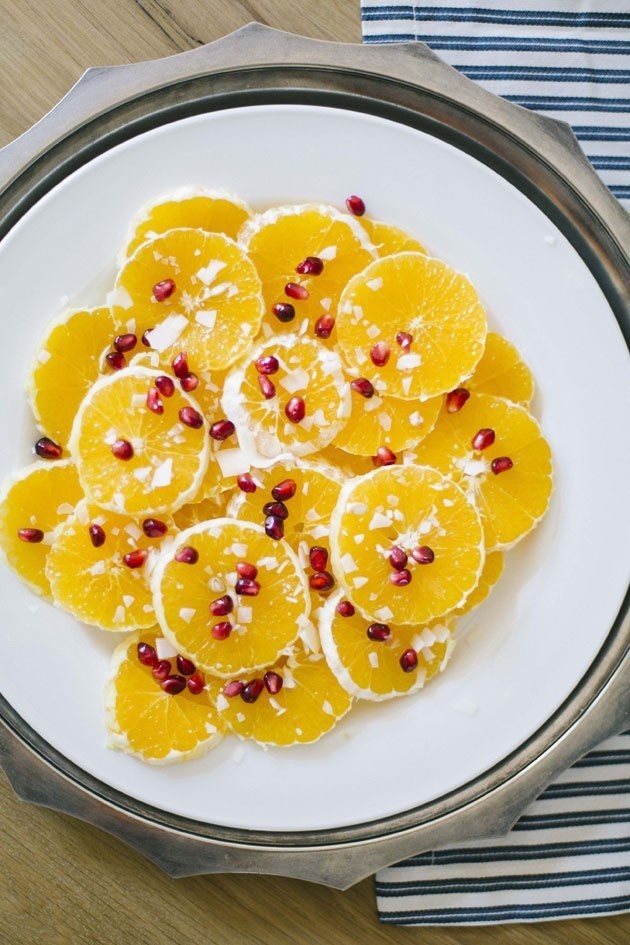 A summer fruit salad I've been living off of lately: sliced oranges, pomegranate seeds and coconut.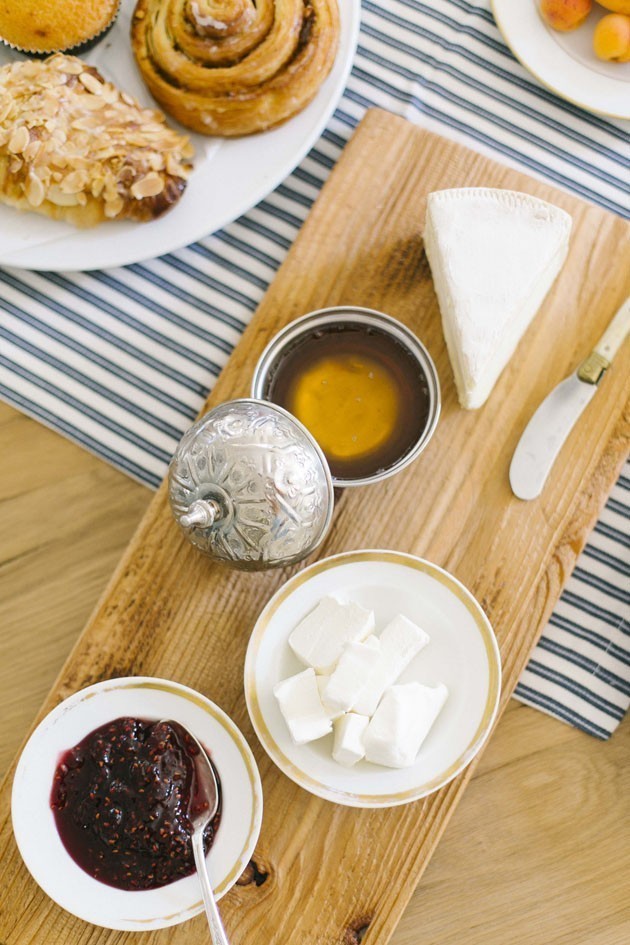 Fixings for sweet rolls and bread: honey, jam, cream cheese and brie. I used tea saucers for some of the essentials.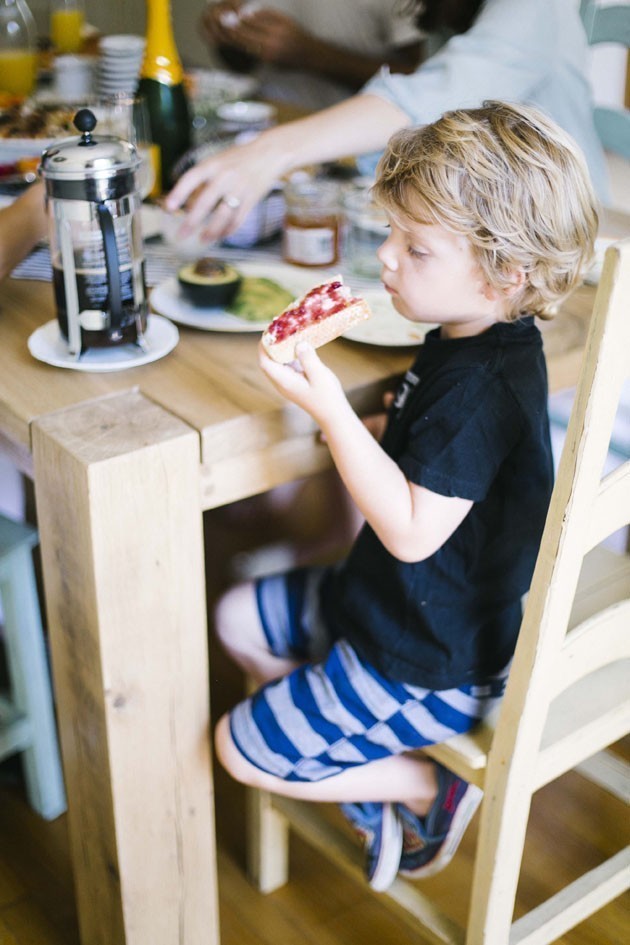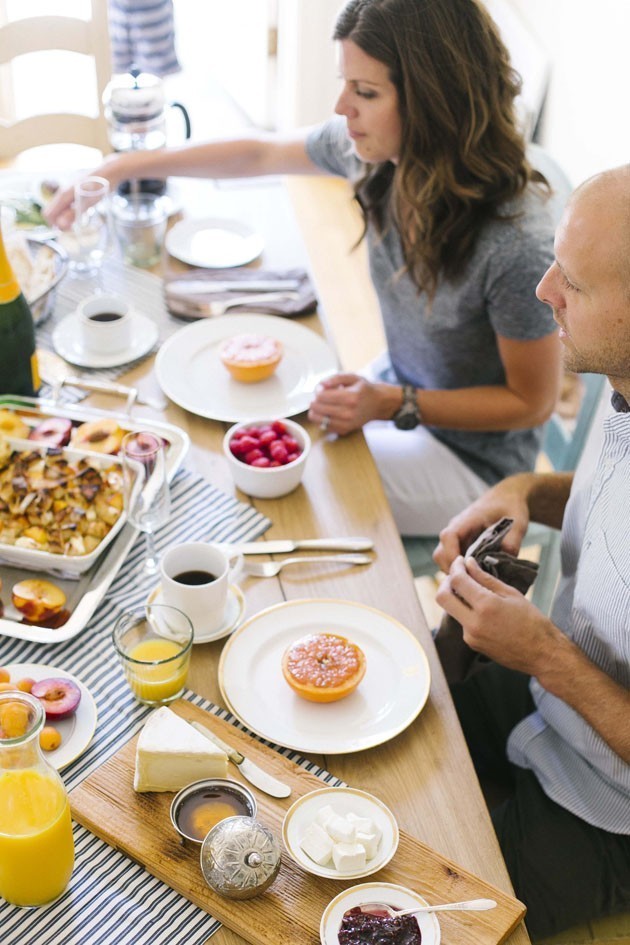 Photography by Arna Bee
More fun finds to inspire summertime entertaining…