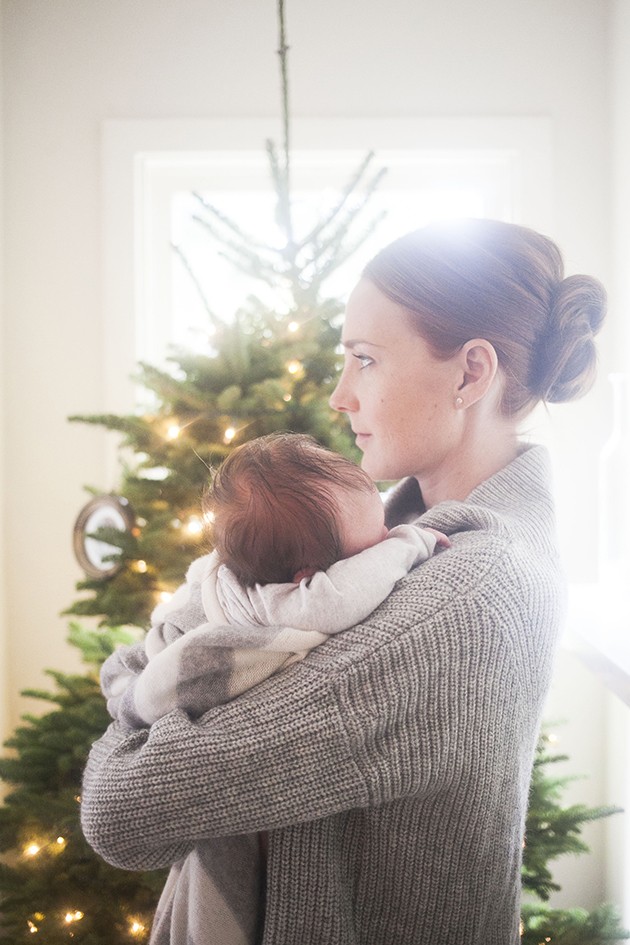 I almost left our tree completely bare with just twinkle lights this year. It looked so pretty and simple and I was finding my time too precious to bother with digging out all our ornaments from the garage. But when I came across these miniature gilded frame ornaments from Pottery Barn Kids, I couldn't resist filling our tree with pictures of Elin. A whole month has gone by with our baby girl and it's pretty hilarious how our iPhones have quickly filled up with endless pictures of her. So I went ahead and had almost every one of them printed for our very Elin Christmas tree. Looking through the photos made me sentimental for those first few minutes, hours and days with her at the hospital and at home. It felt so good to preserve the memories in a way that will be remembered every year.
French Connection sweater, Paige jeans, White and Warren striped baby blanket.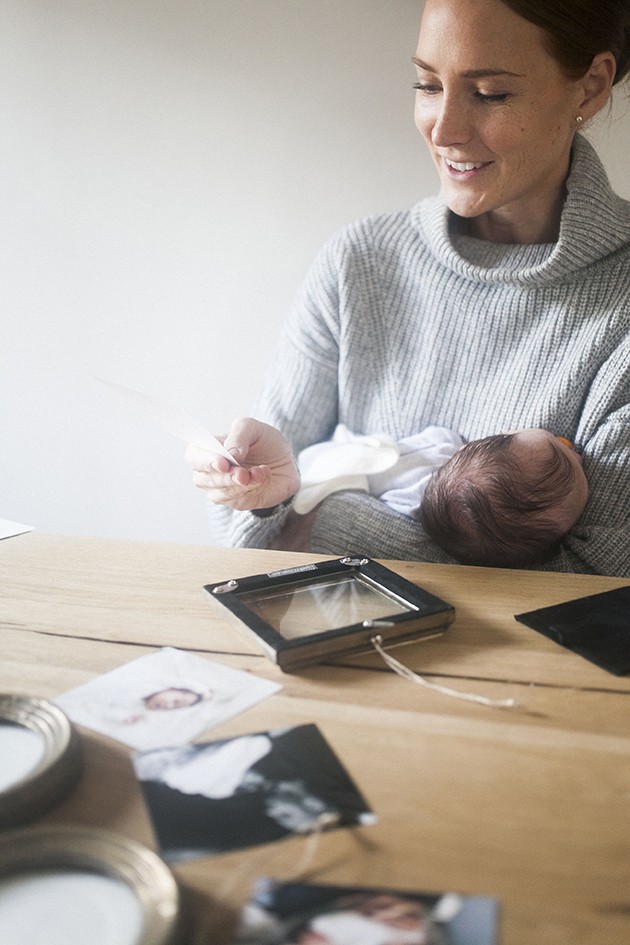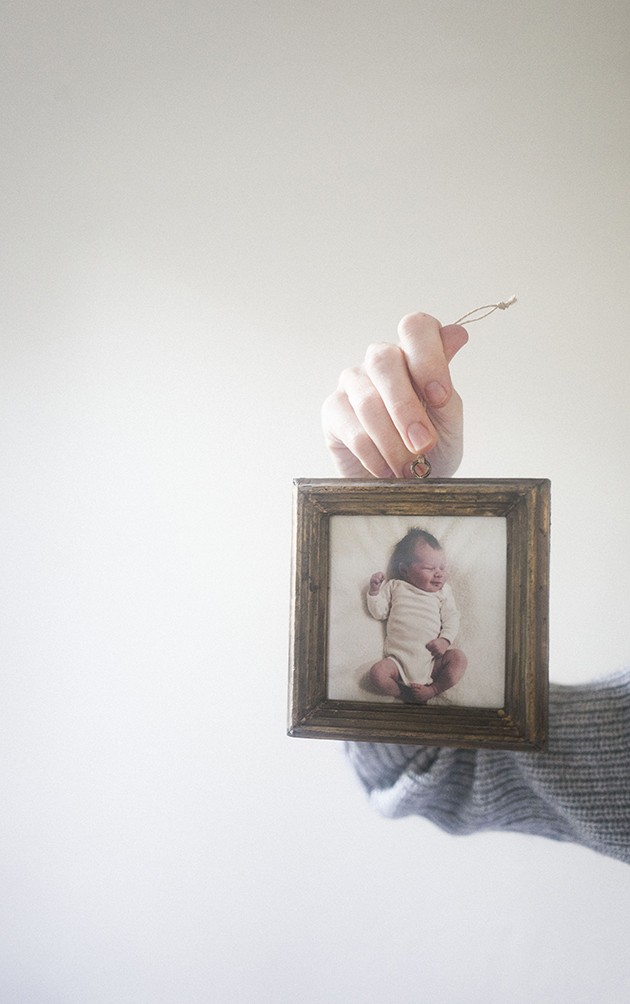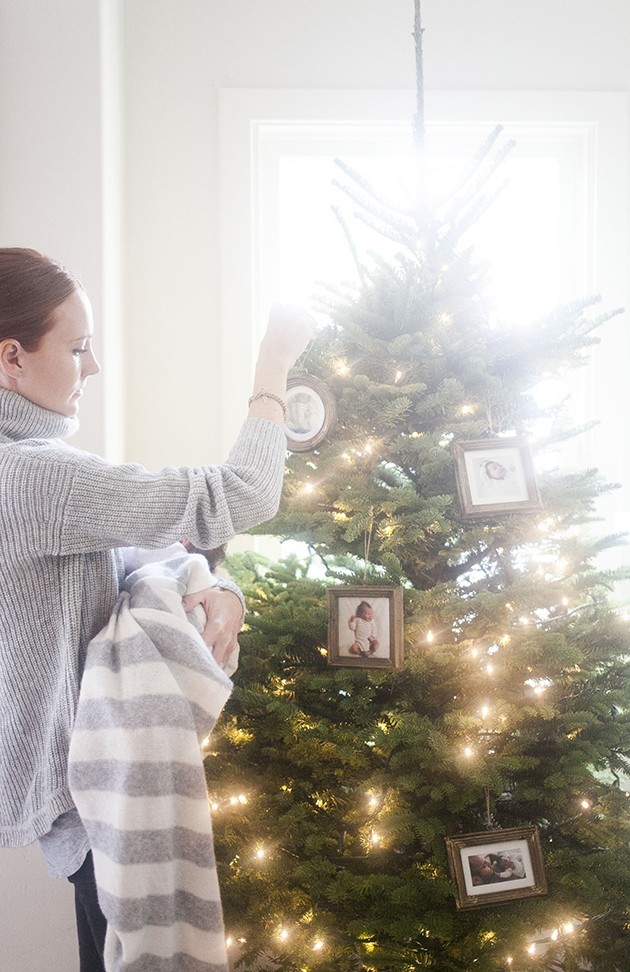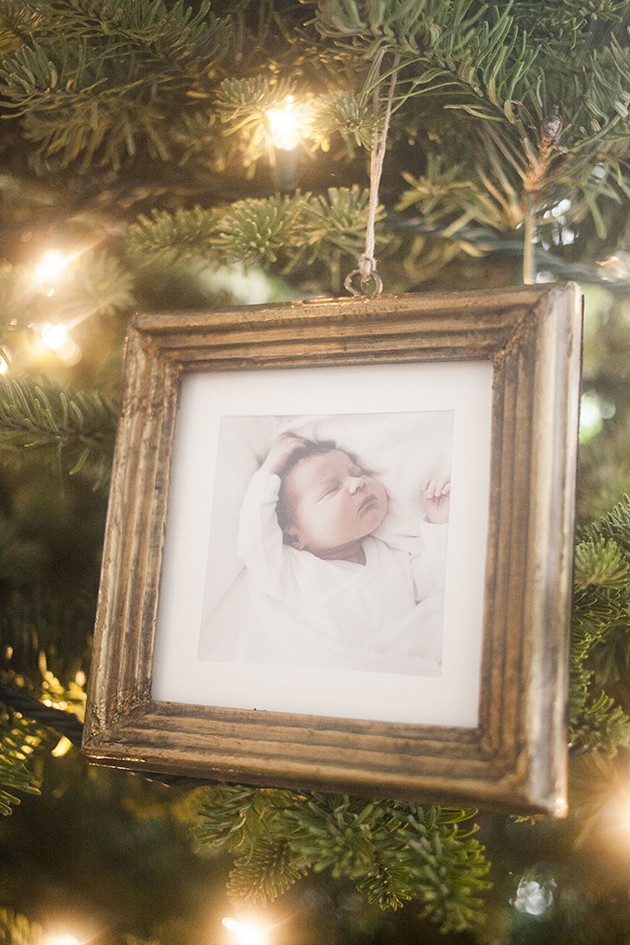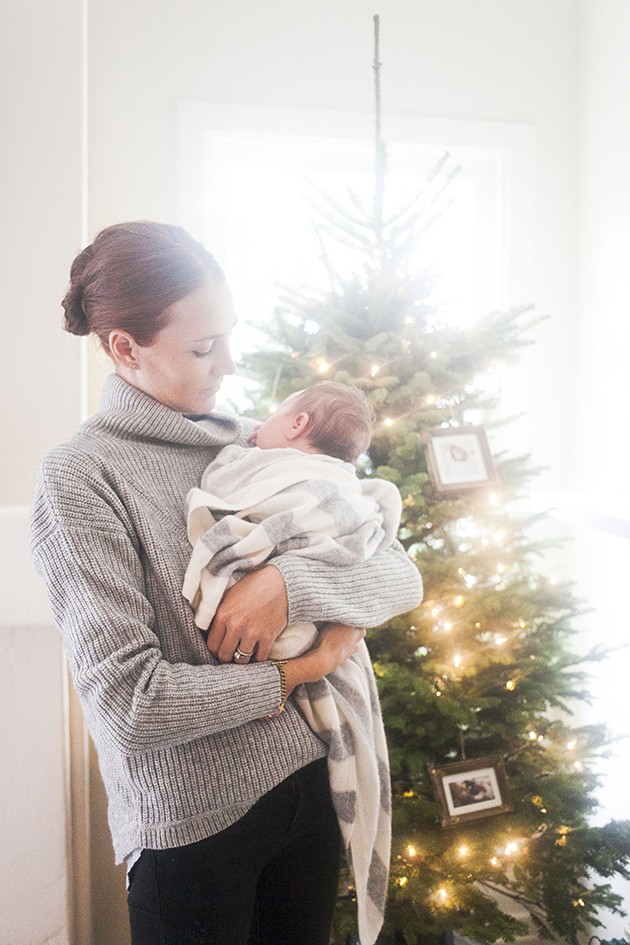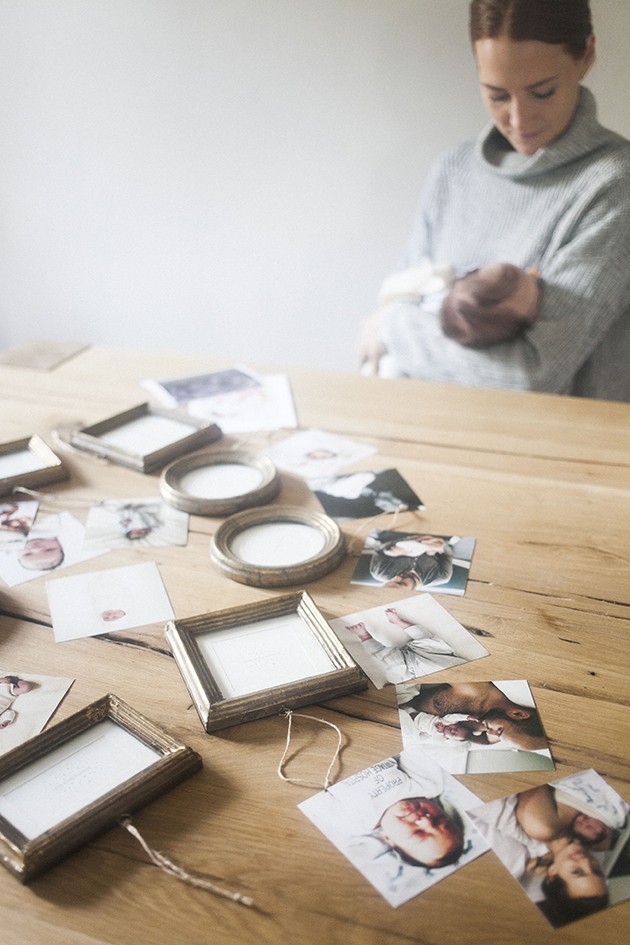 Photography by Arna Bee
More ways to make the holidays extra special over at Pottery Barn Kids…

Thank you to Pottery Barn for supporting this post.