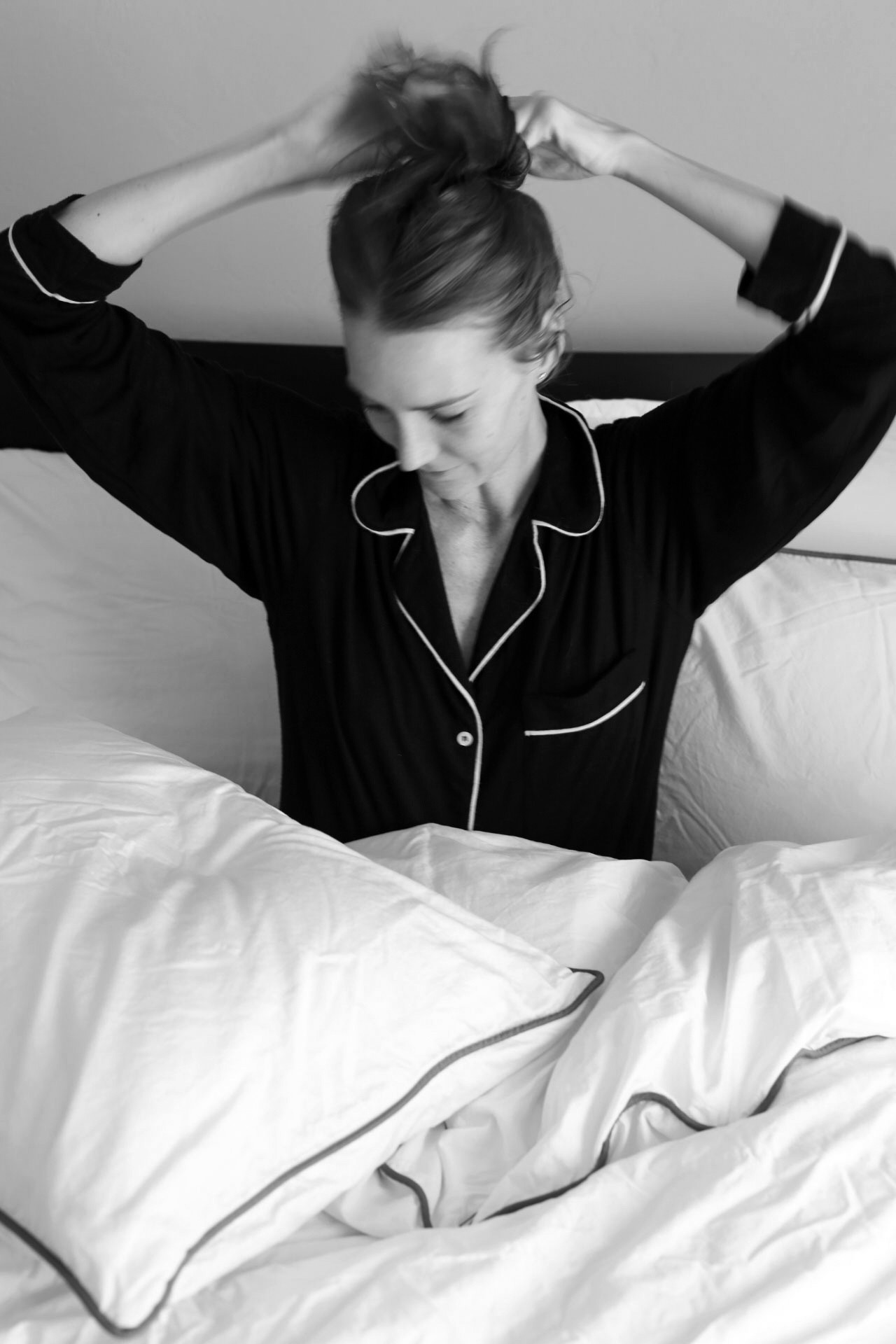 Last year was an interesting one for us in the sleep department. I laugh a little just thinking about it all. For starters I got pregnant, which meant 3 a.m. snacks (I managed to bring the loudest, crunchiest things back to bed, sorry Todd!), a ginormous body pillow, hourly trips to the loo and baby Elin hiccups that seemed to come right as I was dosing off. Then there was the quest for the perfect pillow—two failed trials later and this one became husband approved. And of course the arrival of Elin who kept us bleary eyed for a couple of months. I'm happy to say that 2015 is off to a good (rested) start. Here are six things that help me get a good night of sleep.
1. Staying active. I'm a yoga fan but on days that I don't make it to class Todd and I head out for a 40 minute walk with Elin before dinner.
2. A hot bath with a side of red wine. Without a doubt I'll sleep like a rock after a bubbly soak and some vino. I love filling the tub with essential oils (either lavender or Eucalyptus) and Epsom salts for an extra calming affect. This is also my go-to when I'm down with a cold—except with a hot toddy.
3. Fresh Sheets. Soft cozy bedding makes all the difference especially when its hot out of the dryer. The Hayes Nova set by Crane & Canopy is currently my favorite (pictured below).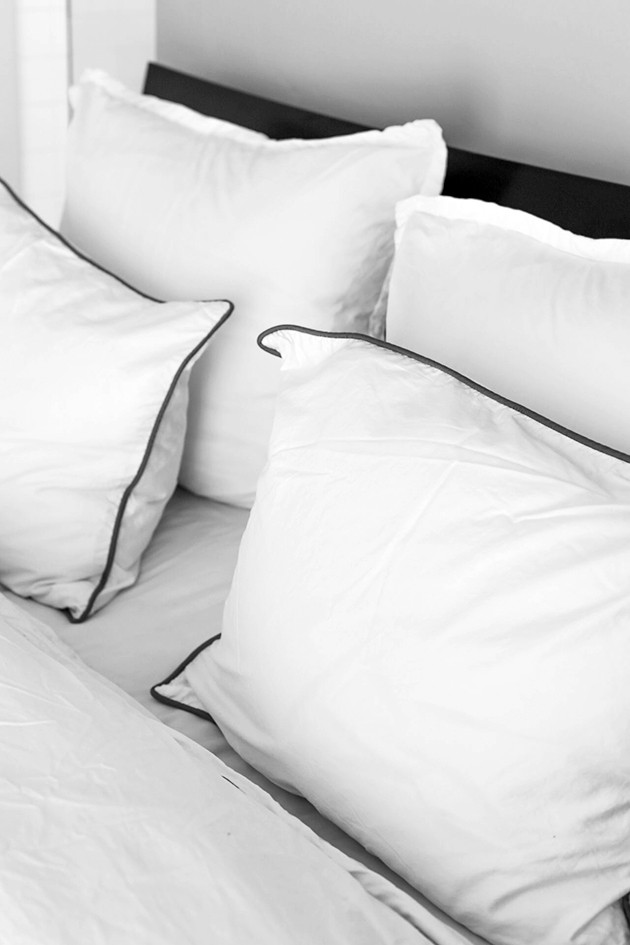 4. Turning off all electronics at 9 pm. This is the hardest one that doesn't always happen but when I actively put forth an effort to unwind sans phone, computer and tv, I'm much more relaxed by the time I hit the pillow.
5. Keep sugar on the low. I try to limit my sugar intake, especially in the afternoon hours.
6. Bedtime prep on the early side. I love slipping into my Eberjey pajamas and then following my bedtime beauty routine which includes these favorites: