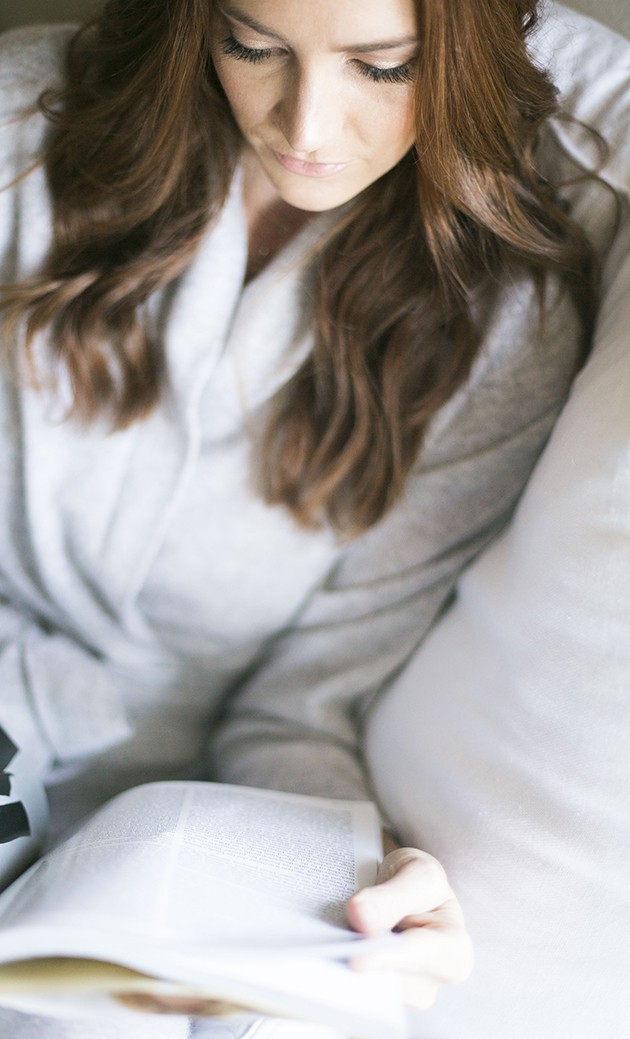 With June gloom wearing off its officially starting to feel like summer in my neck of the woods. Doors have been flung open, a new fancy pants barbecue has arrived, peaches have taken up residence on our counter, bikinis are hanging in the shower post pool dip and I have a hint of a tan. Just thinking about the fact that the whole summer is still ahead of us makes me want to skip around like a crazy person a little. Here are a few things making these June days extra good.
Above: My mornings with Elin are typically slow and I hang out in this White + Warren cashmere robe well into the 9 am hour. Somehow its Ok to wear a robe later than usual when its this cozy and beautiful. Scoop one up for yourself – enter CIHT15 for 15% off, good through 6/22.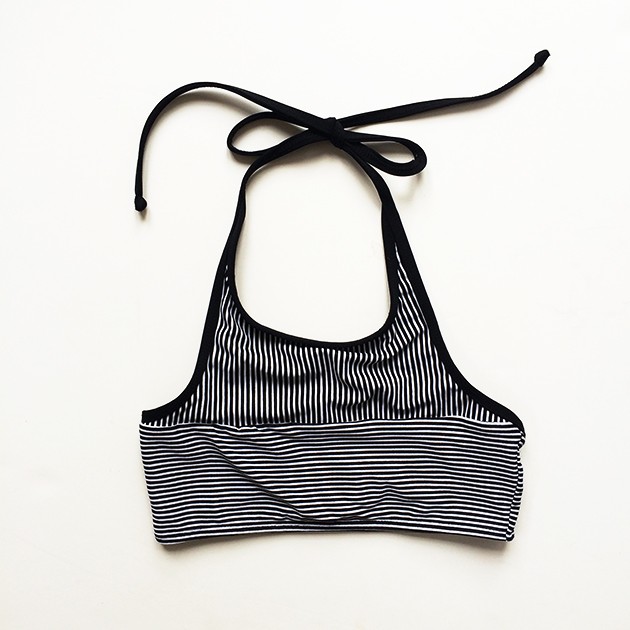 Gravitating towards swim stripes this year—this one by Giejo is a favorite (similar).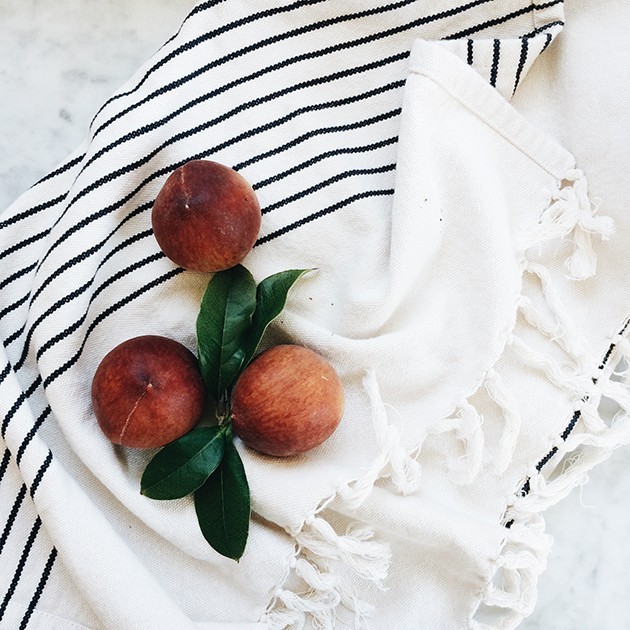 Made the most amazing peach crisp dessert that I'll be sharing next week. I'm having trouble sharing the leftovers with Todd—I'm the worst at sharing my sugar.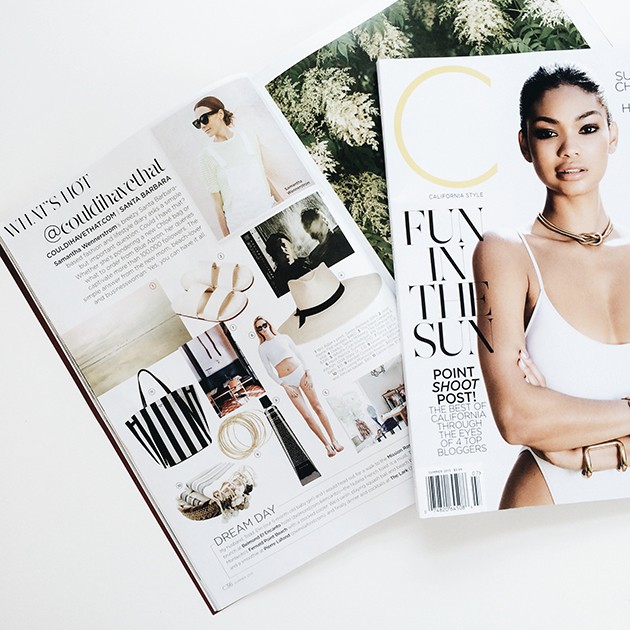 A major highlight this month! Getting featured in the latest issue of C Magazine. Check out some of my summer style picks and the dream Santa Barbara day.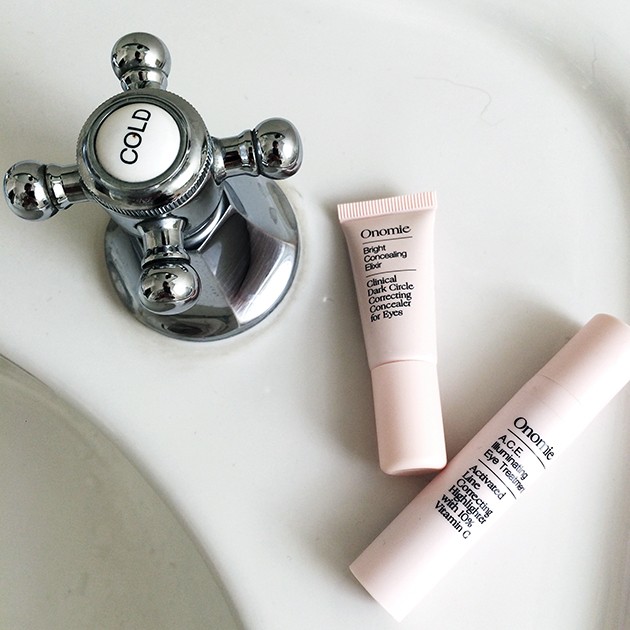 A new beauty obsession: All things Onomie.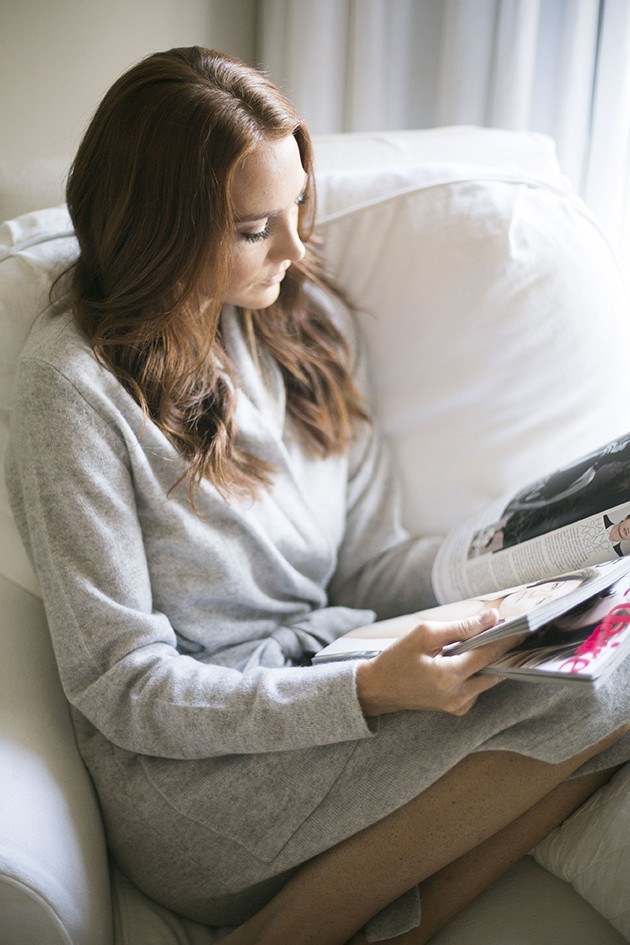 My morning uniform—White + Warren cashmere robe. More favorites from the coziest line below… don't forget to enter the code CIHT15 for 15% off!