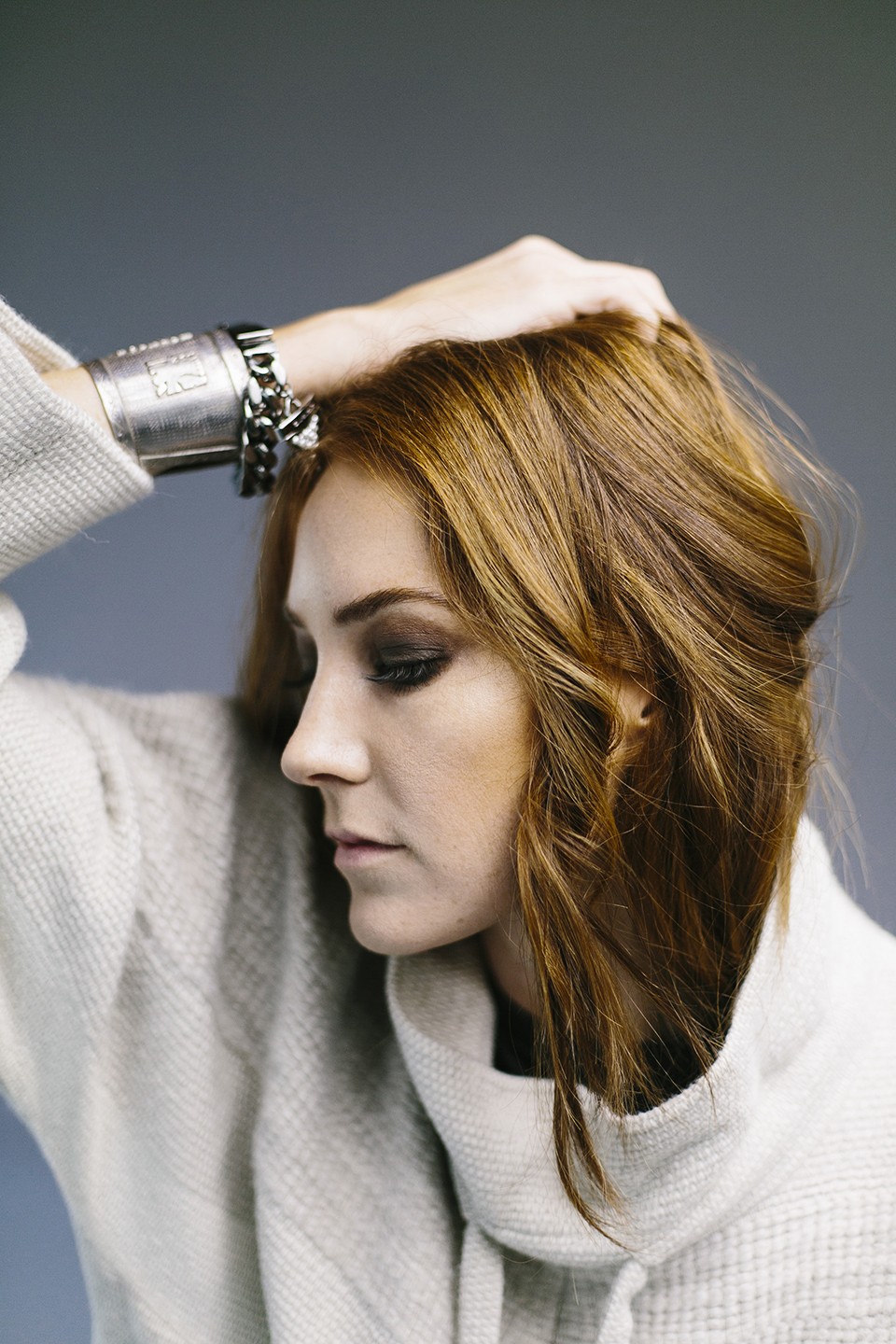 With the New Year in full swing, life has picked up speed again and the days have returned to a chocked full schedule, to-do lists, meetings, plans on top of plans and juggling family needs. Back to the grind we go. But this year I'm going in with some new tools to manage the stress and pressure that comes along with it all. The third tip I've learned from the #mindful30 program (read about the first two here and here) is one that I found to be the easiest and most affective when it comes to staying present. It's a quick way to keep your mind in check when pesky negative thoughts start running.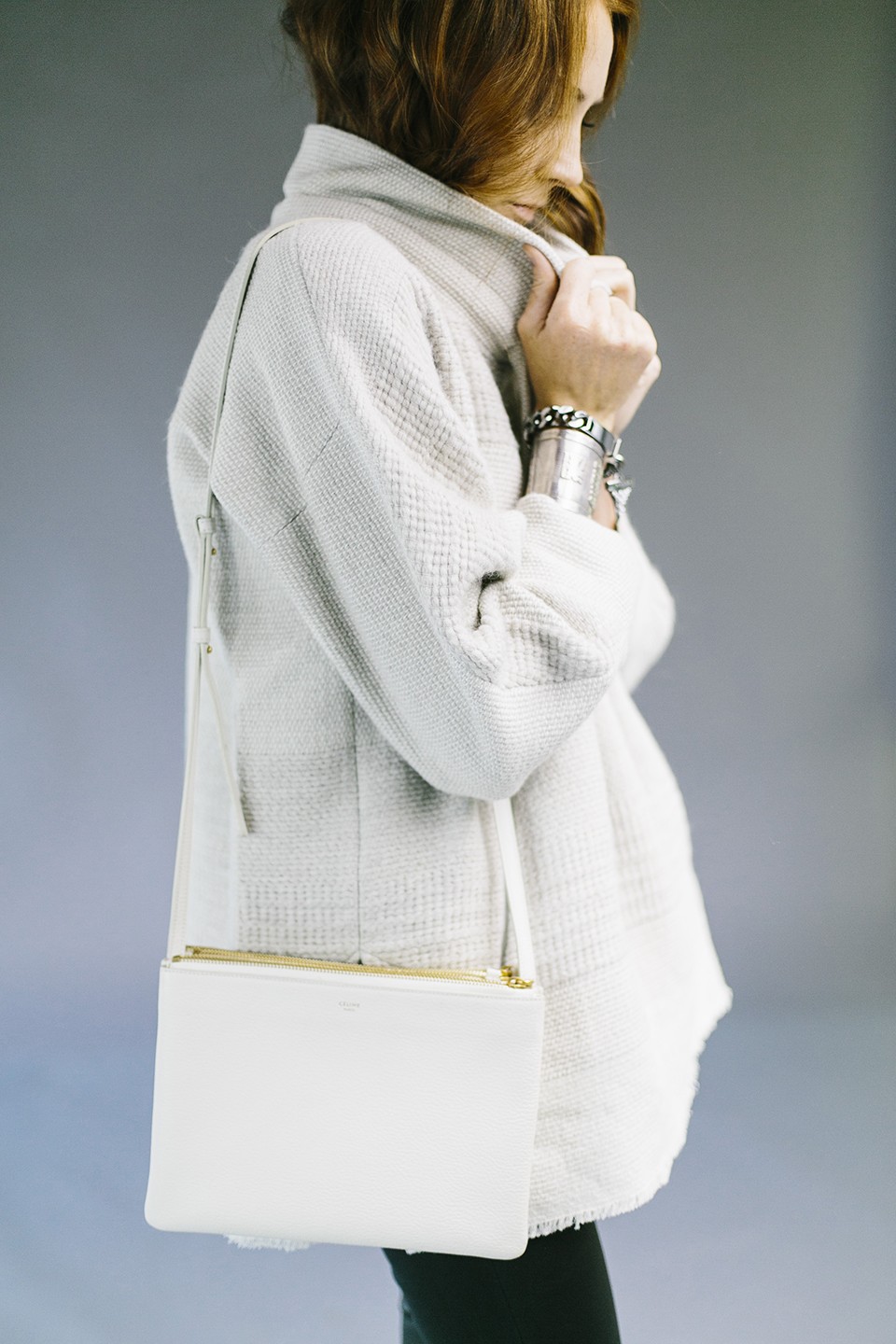 Tip #3: Start by thinking of a few words or phrases that'll remind you of what's important to you. Notice when the negative self-talk starts up. Try to identify what triggered this. Pause, breathe, and repeat the phrase(s) to yourself. You'll find that doubts and anxiety don't have to stay top of mind.
When I first read this tip I struggled a bit on which words and phrases to use. It had to be something that I would remember but also something that I felt connected to. I wanted it to feel lighthearted and free, something a chaotic day calls for. Then it hit me, "sunshine, blue skies." The name my best friend's dad gave his pale yellow Chrysler LeBaron, which he drove to the beach with their yellow lab in the back. He had the best attitude and approach towards life, one that rubbed off on everyone around him, including me. So this was to be my phrase I would use to stop, check myself and remember what's important in life.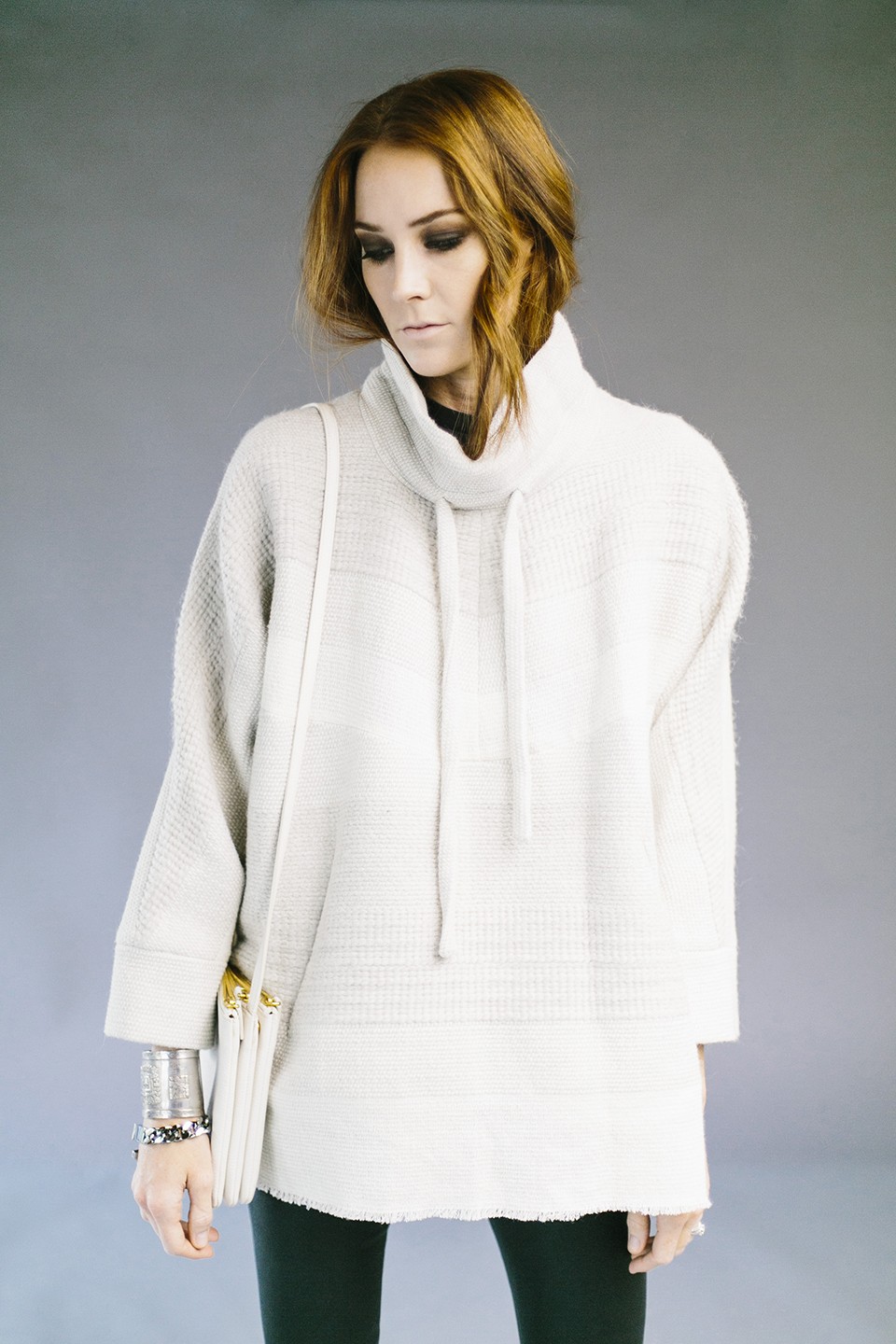 Focusing on this phrase and repeating it in my head when I needed to has helped now in so many circumstances. It's made me realize how often I let my mind wander with negative thoughts and allow bad days to get the best of me. By taking the edge and attention off of stressful moments with "sunshine blue skies" I was able to turn my mood around and actually smile at moments I normally wouldn't.
What would your phrase be?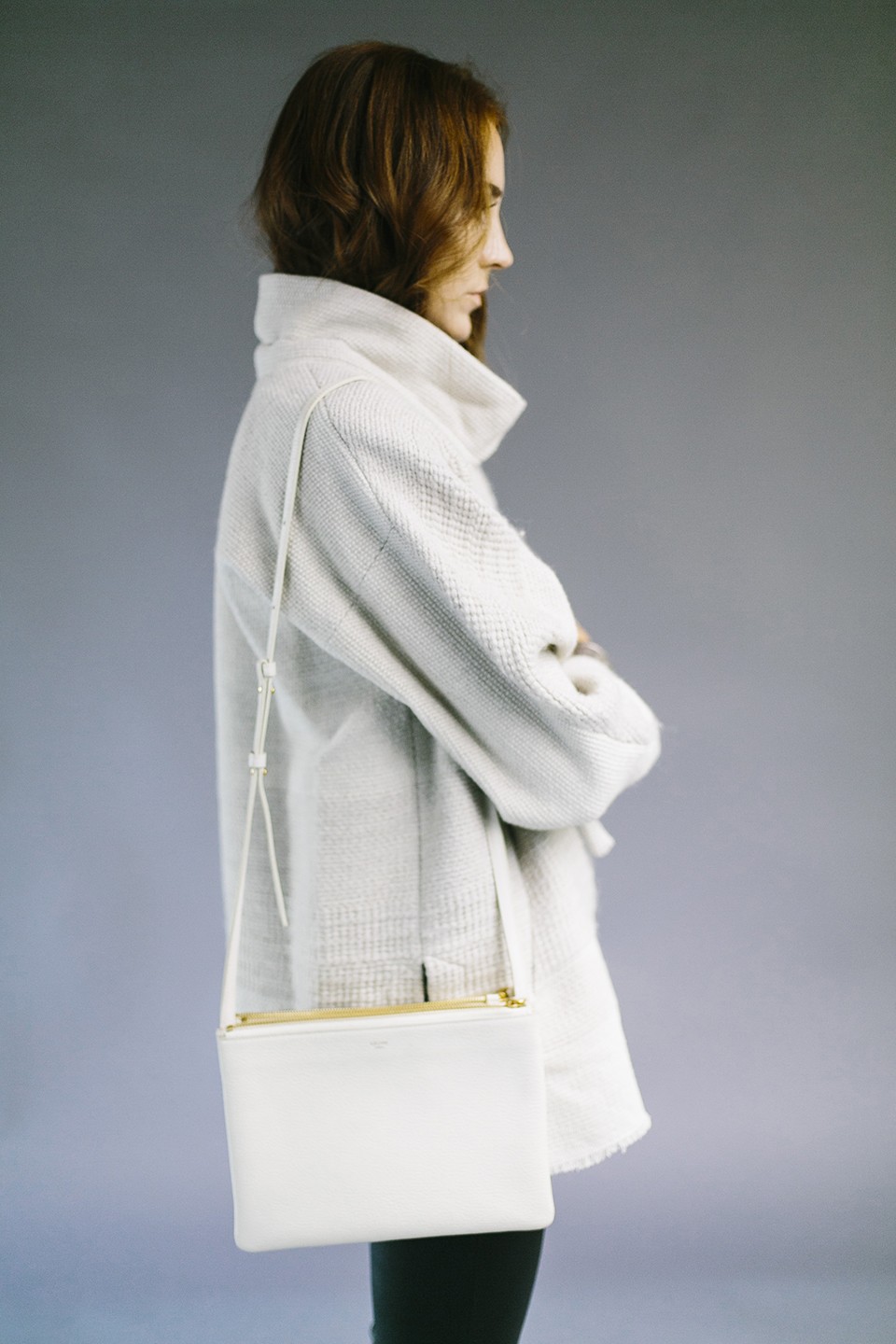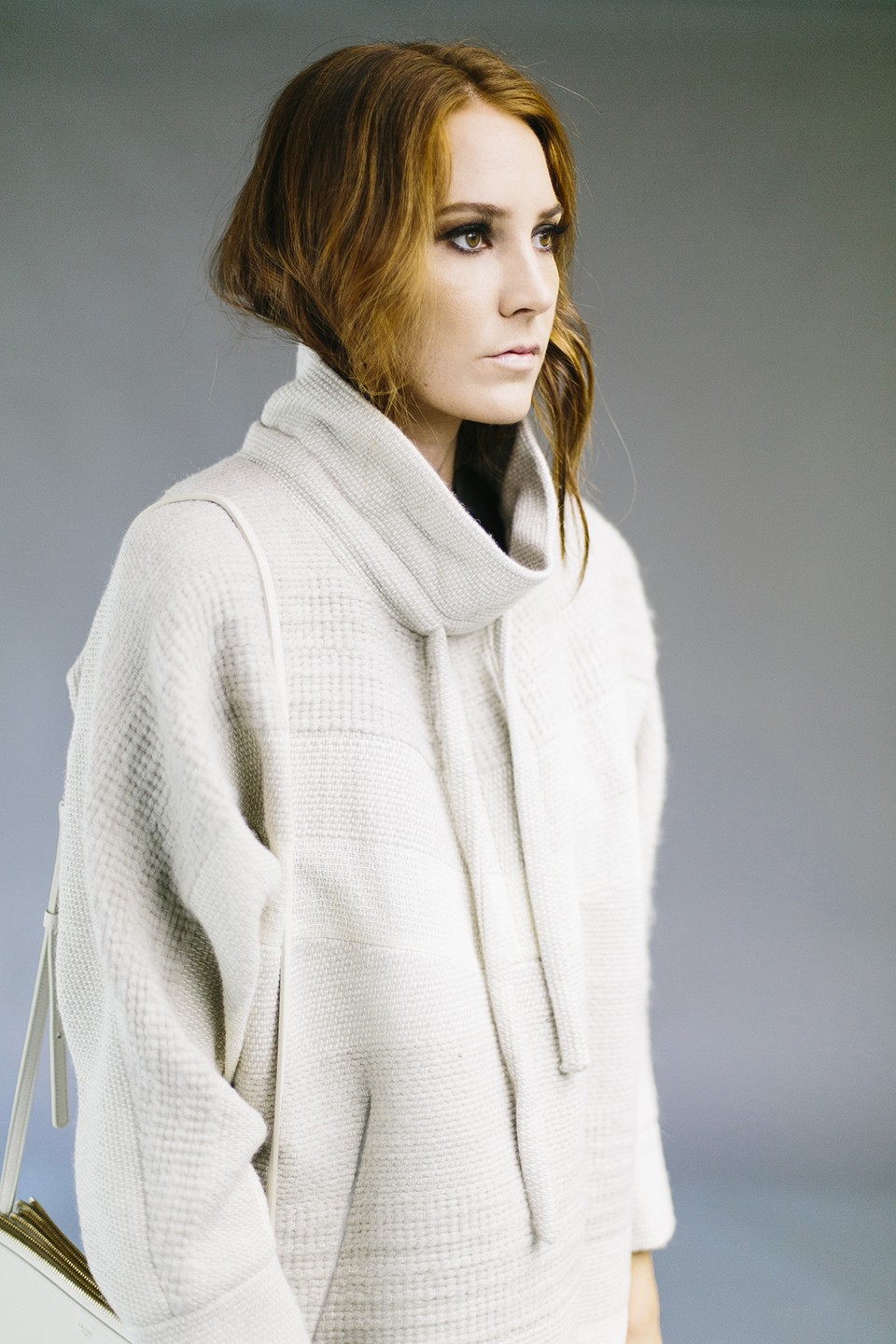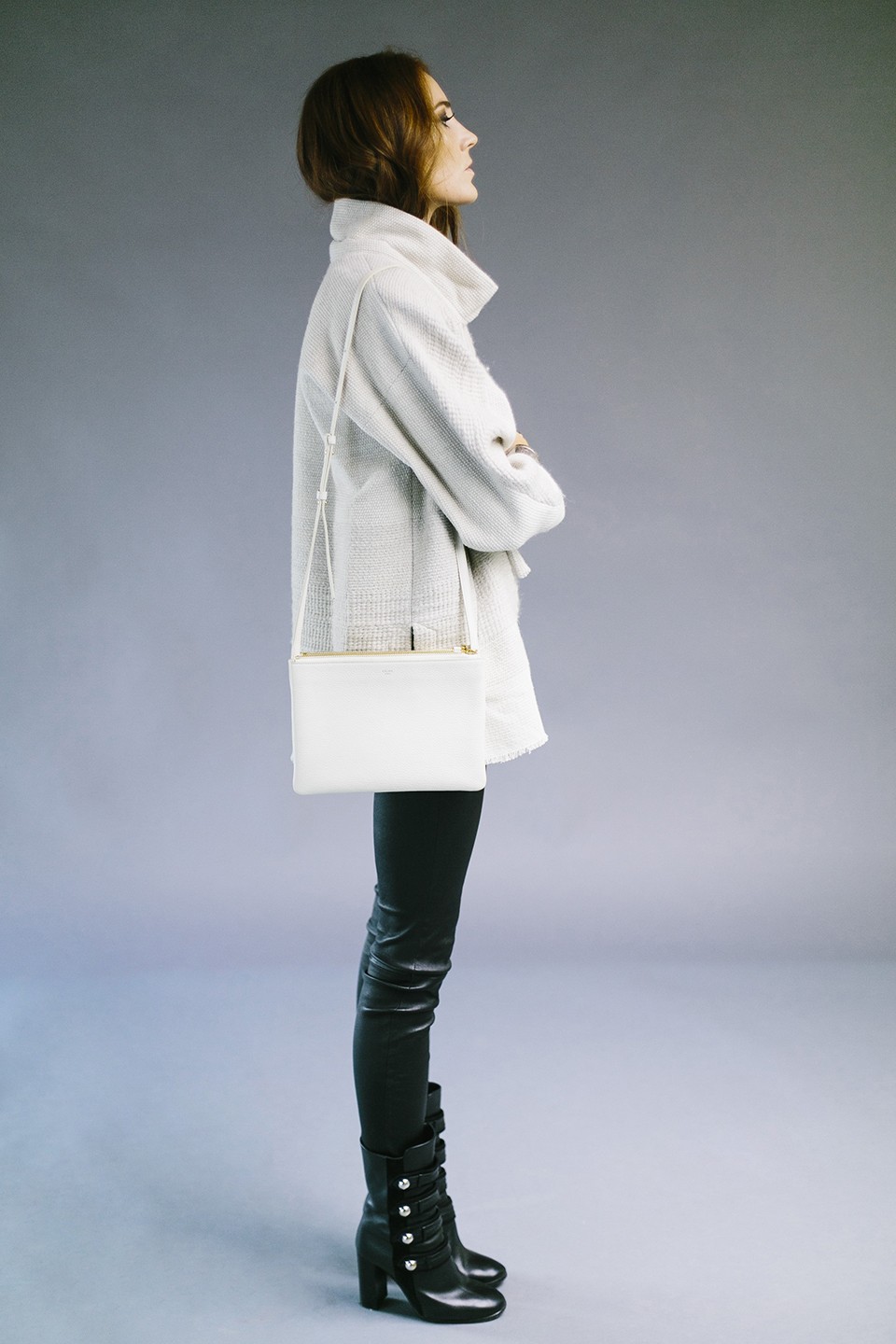 IRO sweater, Helmut Lang leather leggings, Celine bag, Isabel Marant boots.
Photography by Arna Bee // Hair + makeup by Sasha Glasser.
This post was sponsored by Aetna, who believes health is about the body and the mind. Stress can affect emotional and physical health, and reducing stress can boost wellbeing. As part of their #Mindful30 challenge, the views and opinions expressed in my posts on the topic of mindfulness are my own, not Aetna's. To learn more about mindfulness, visit aetnamindfulness.com.