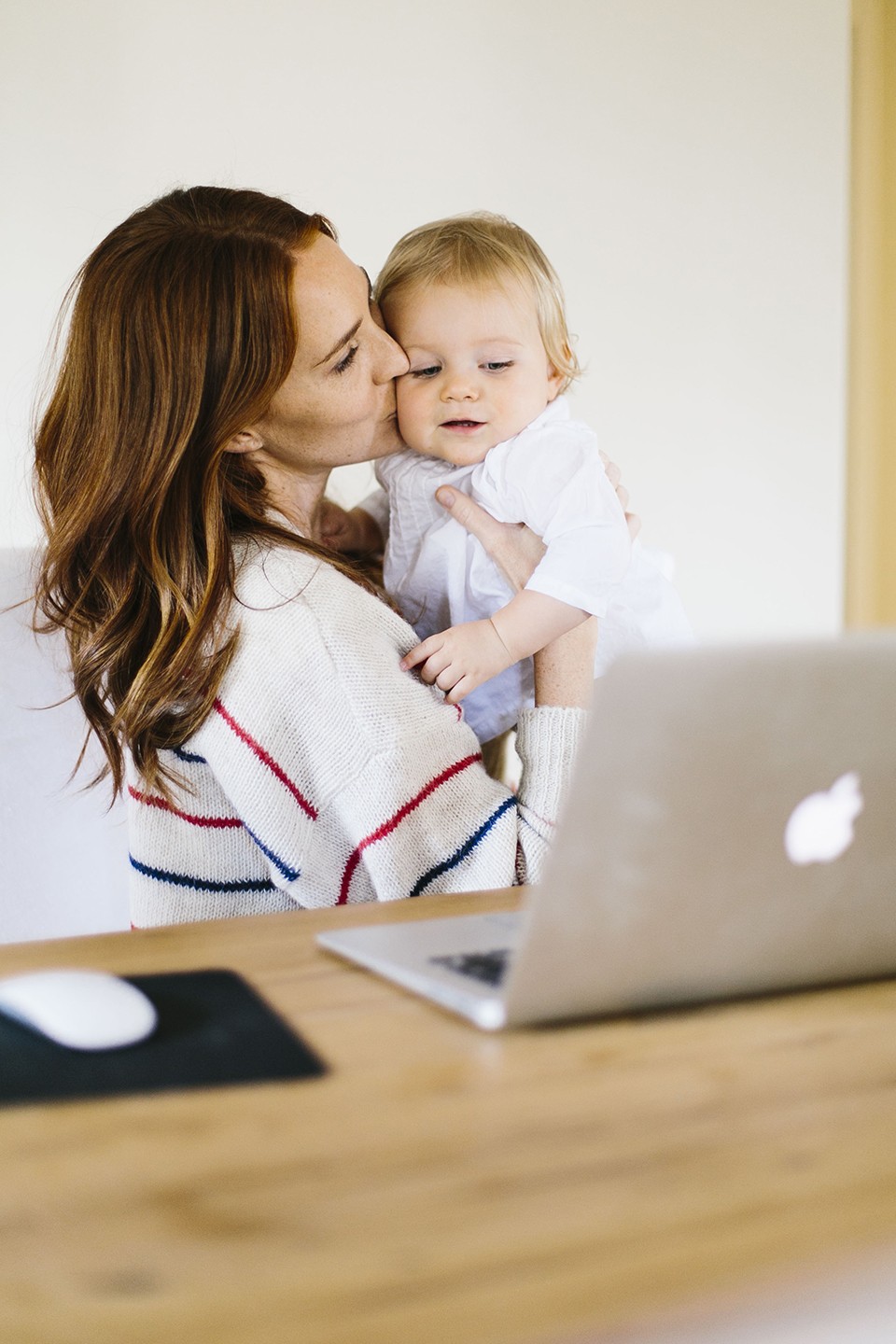 Of all the topics we've touched on in this Real Talk Real Mom series (Sleeping, Feeding and Traveling) this next one has been the one I find myself seeking advice on the most: balancing work and baby. It's probably the first question I ask fellow moms when I have the chance, partly because I'm curious but also because I'm still trying to find a rhythm. It's the side of motherhood that I find myself having an inner struggle with constantly. And while I know there's no "perfect" day, I have to admit that the juggle tends to weigh heavy on my heart since both mean so much to me. I'll be taking copious notes today from these fellow moms, be sure to check out their posts as well—Jen, Caitlin, Sarah, Em, Alexandra, Rebecca, Hillary, Erin, Amy.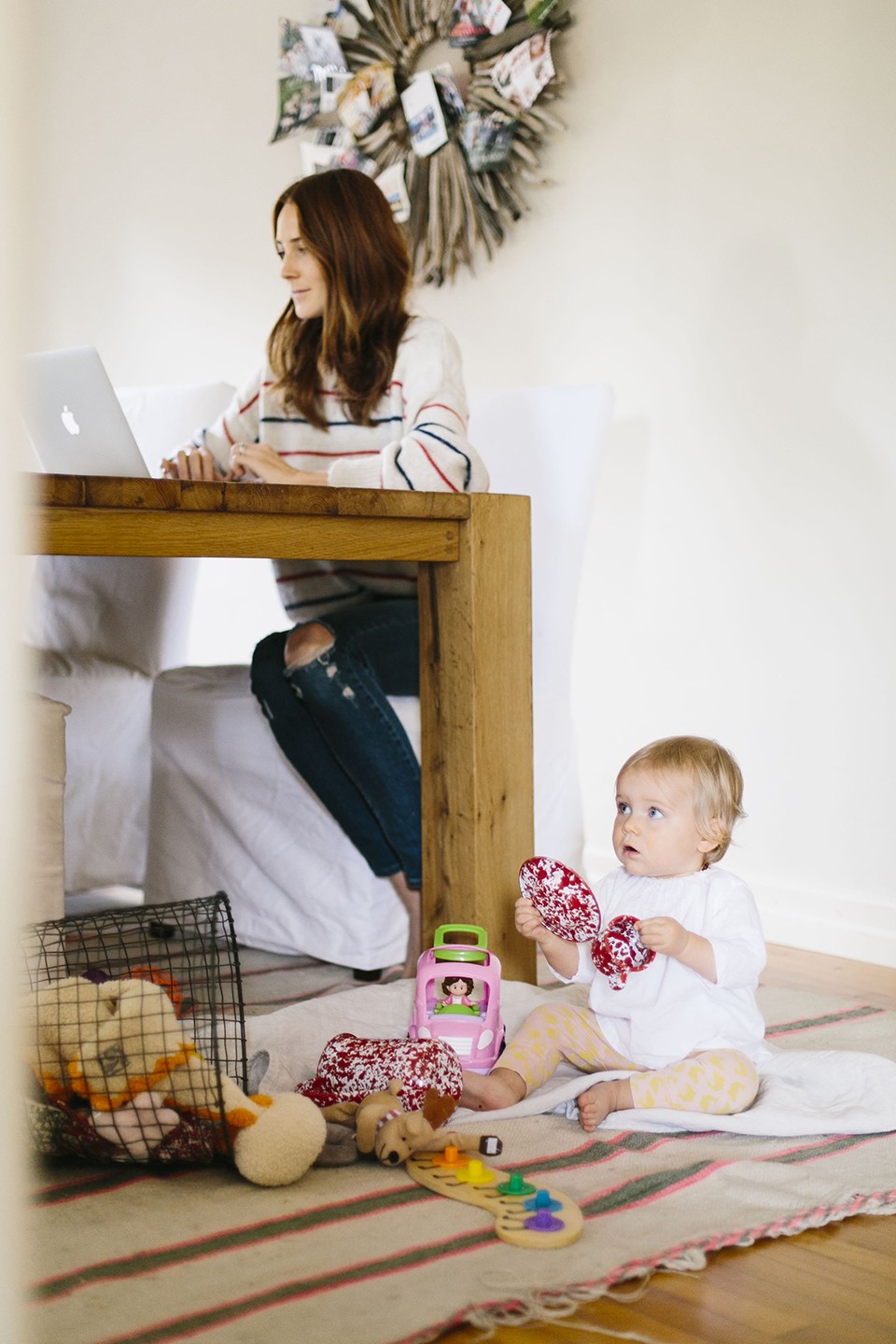 Before I get into the nitty gritty of our story, I should first preface this post by saying that I do feel incredibly fortunate to have the ability to work more or less hours, shift my work days around and be my own boss. It absolutely comes with a different kind of pressure and responsibility, which I wouldn't trade for the world, but it also invites a lot of gray area in terms of working—i.e. never shutting off. With that in mind I've decided to share my experience through questions that I find myself asking other moms all-the-time.
Do you have a full-time nanny?
No. I have two grandmas that pitch in two days a week and a babysitter that I found through care.com who comes 1-2 days during the week and the occasional weekend night. The older she's gotten the easier it seems to get but the biggest hurdles for us have been napping—Elin doesn't always nap as well outside of her own crib—and finding a part-time babysitter who can commit to more than 4-5 months.
Do you work from home?
I started out working from home but it became too hard when Elin knew I was there. Plus hearing her giggle (or cry) in the other room was the biggest distraction of all. It became clear that I needed a bit of separation. I now have an office space ten minutes away from our house. I still work from home one day a week.
Is it hard leaving her?
Yes! I struggle every time I leave Elin, especially when she gets upset. She loves going on walks in the stroller, so often times the sitter will take her out when I leave. It also makes me feel good knowing she's with family most of the time.
What has been the best advice you've gotten?
Separate work and home. Although I have yet to achieve this completely, the more I remind myself of it and try the more I'm able to enjoy each end. In the beginning I felt distracted by work when I was with Elin, and vice versa. The more organized I get with things, the more present I'm able to be in both worlds. Also this one is a good reminder, "there is no perfect." When stuff happens, and it happens every week, it's good to remember that perfection is an unrealistic standard you just have to do your best.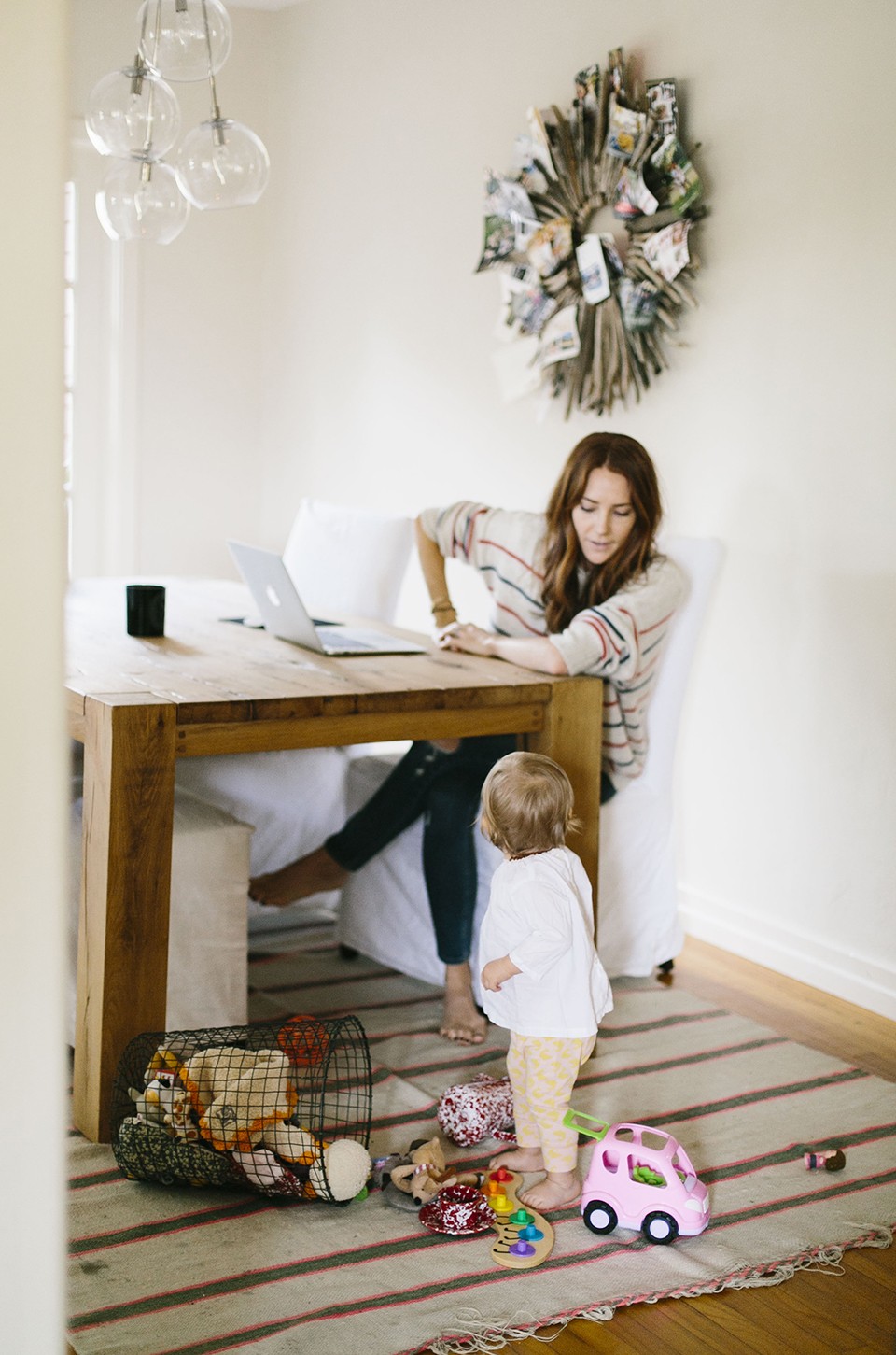 Photography by Arna Bee