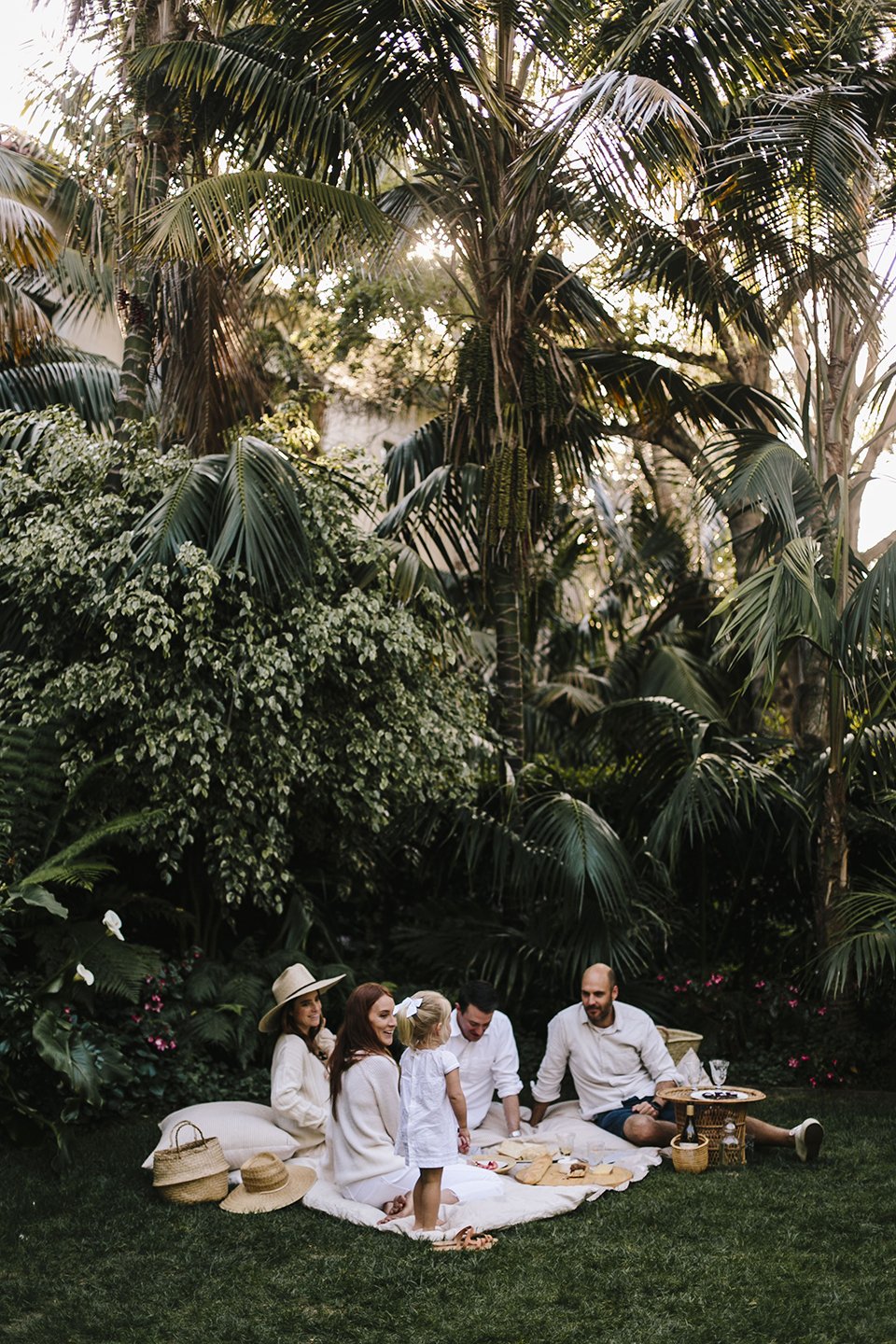 Alicia Lund, one of my favorite friends on this planet, popped into town recently with her family. Since we had sweet 4-month-old Rex and my 2-year-old jumping bean Elin in tow we decided that a picnic was the best way to catch up and spend some time together. We picked a grassy courtyard at their hotel—The Biltmore Four Seasons Resort—and set up shop for a pre-dinner cheese, wine and chocolate spread.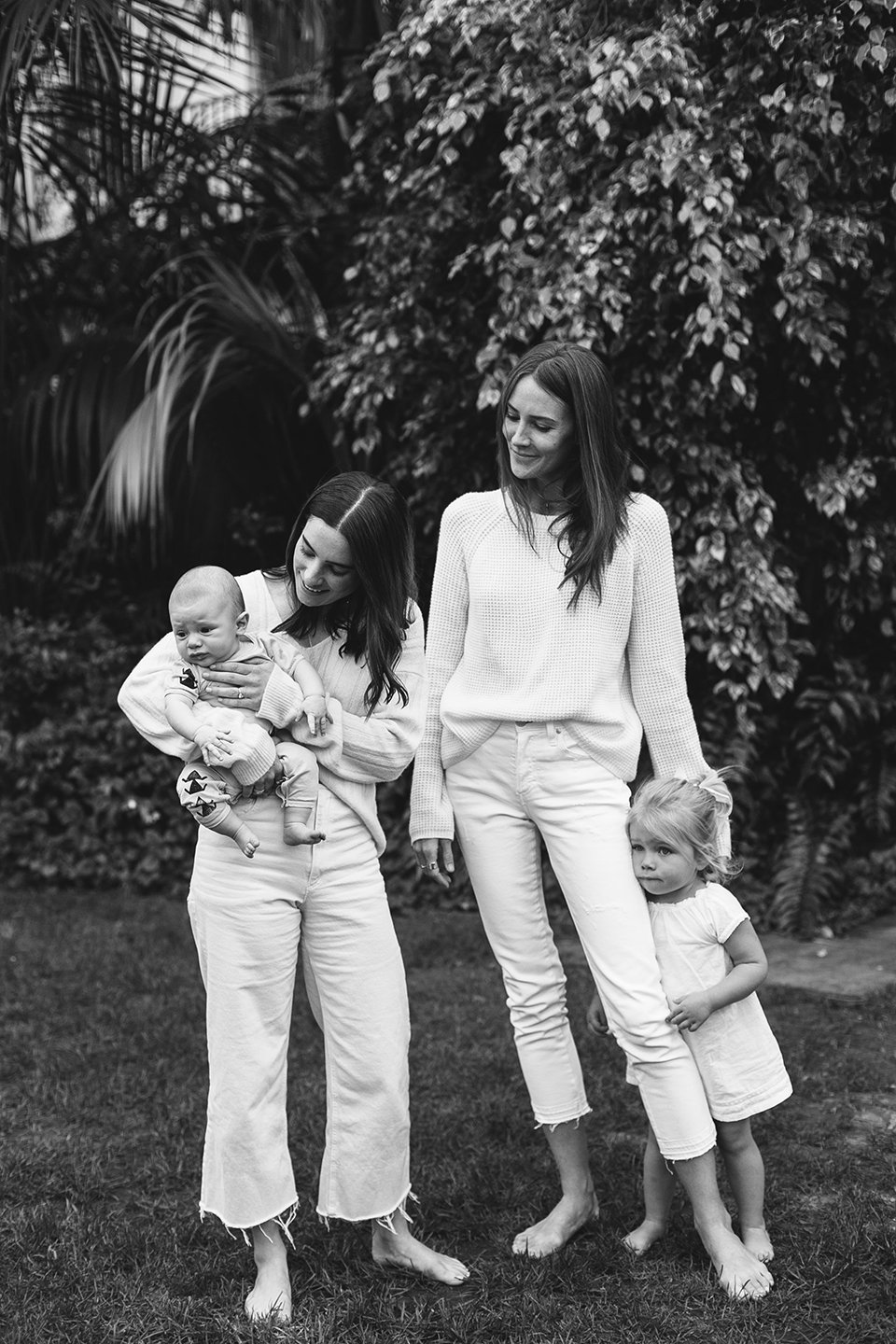 On Alicia: Jenni Kayne sweater, Rachel Comey pants, lifeguard hat from Diani Living. On Rex: Onsie from Diani Living; On me: Jenni Kayne sweater, AMO jeans; On Elin: Bon Bon dress.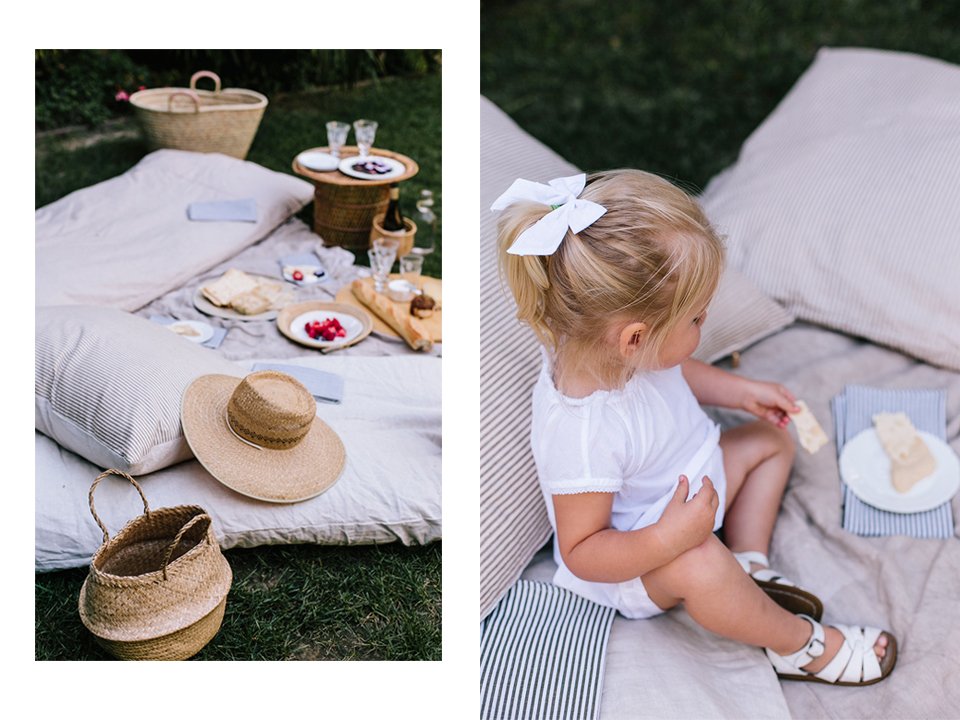 I brought my favorite throwbeds and cushions from Hedgehouse—the key to creating a cozy lounge area.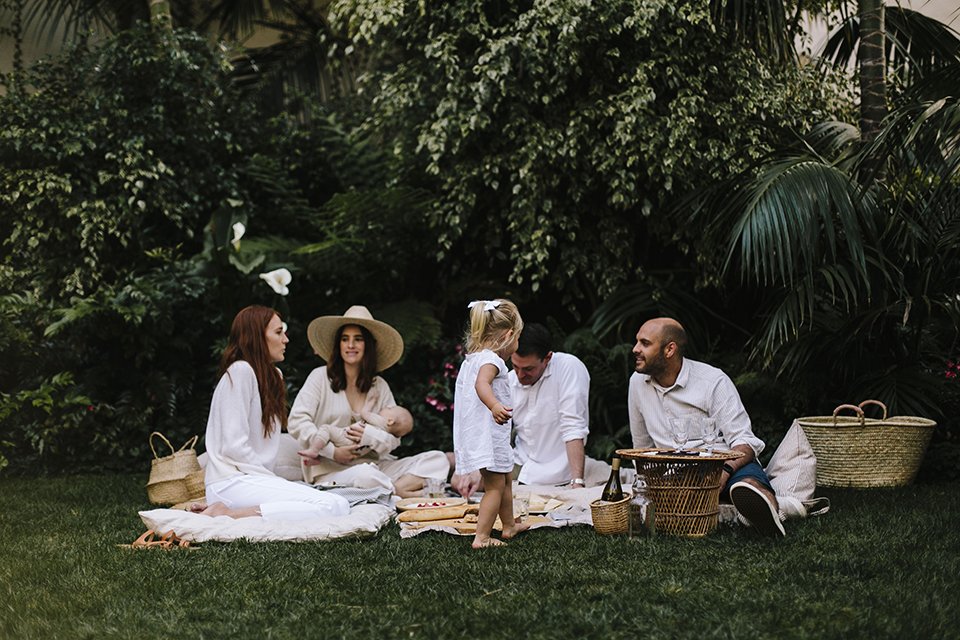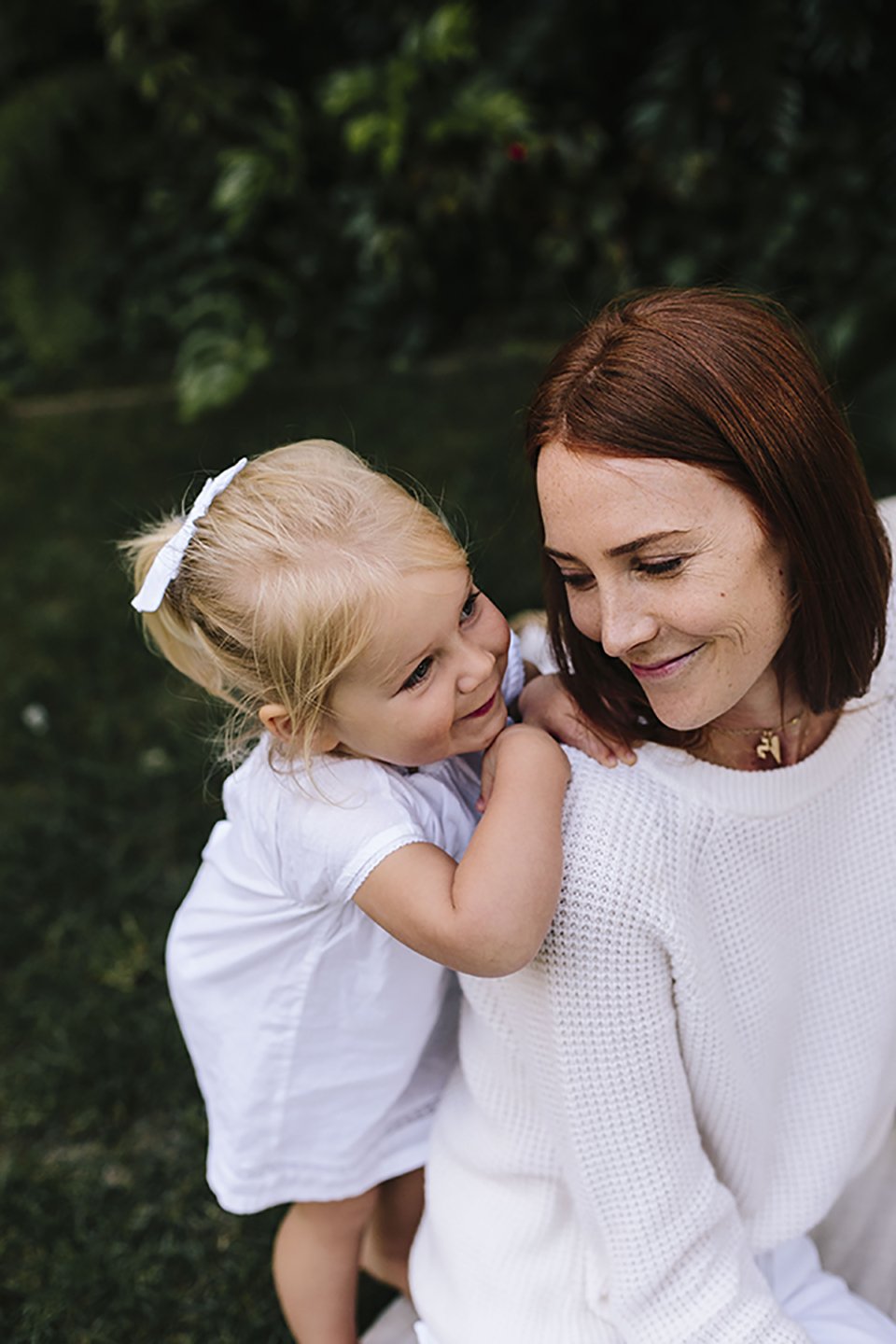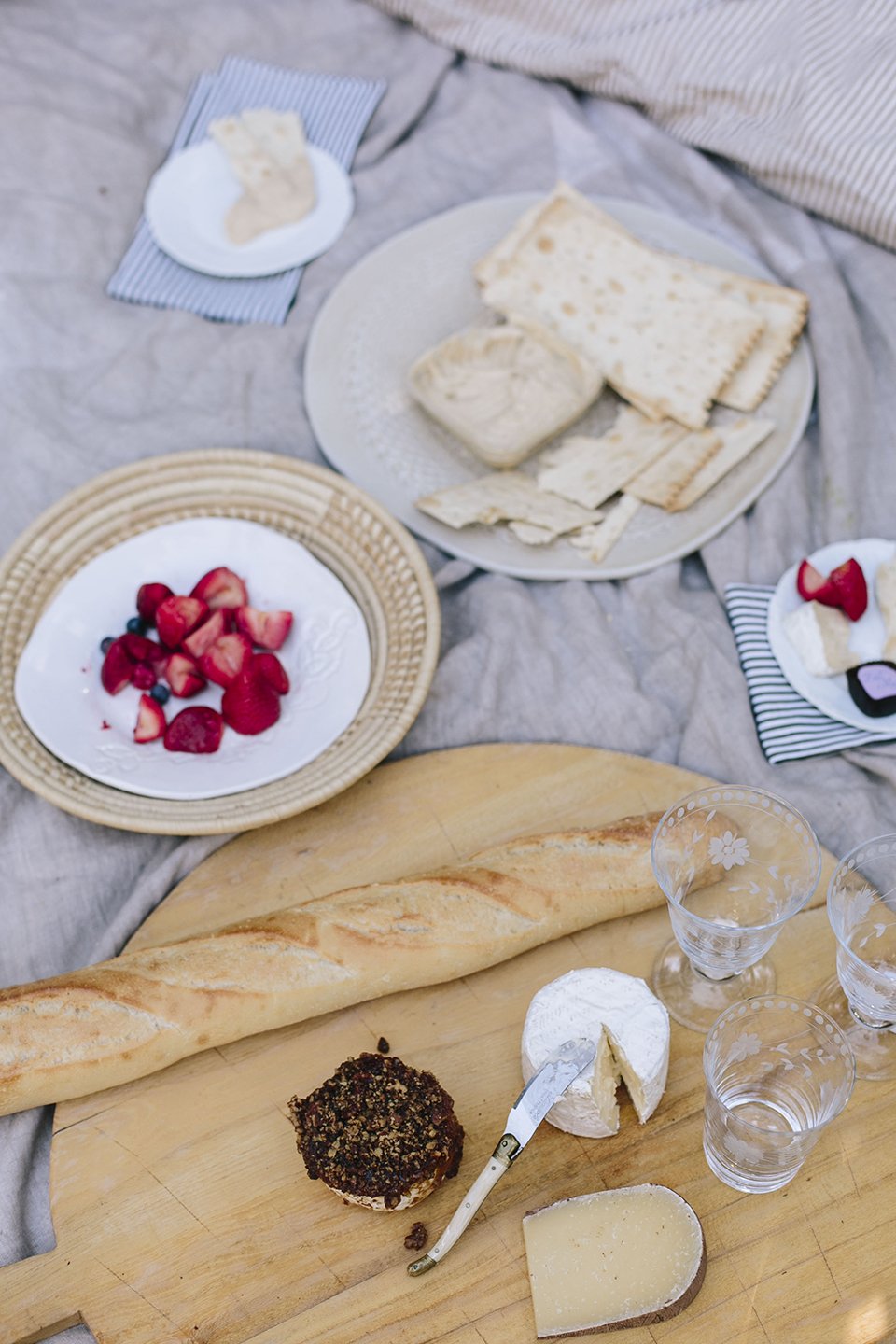 Plates, basket and cheese board from Diani Living; glasses from Williams Sonoma.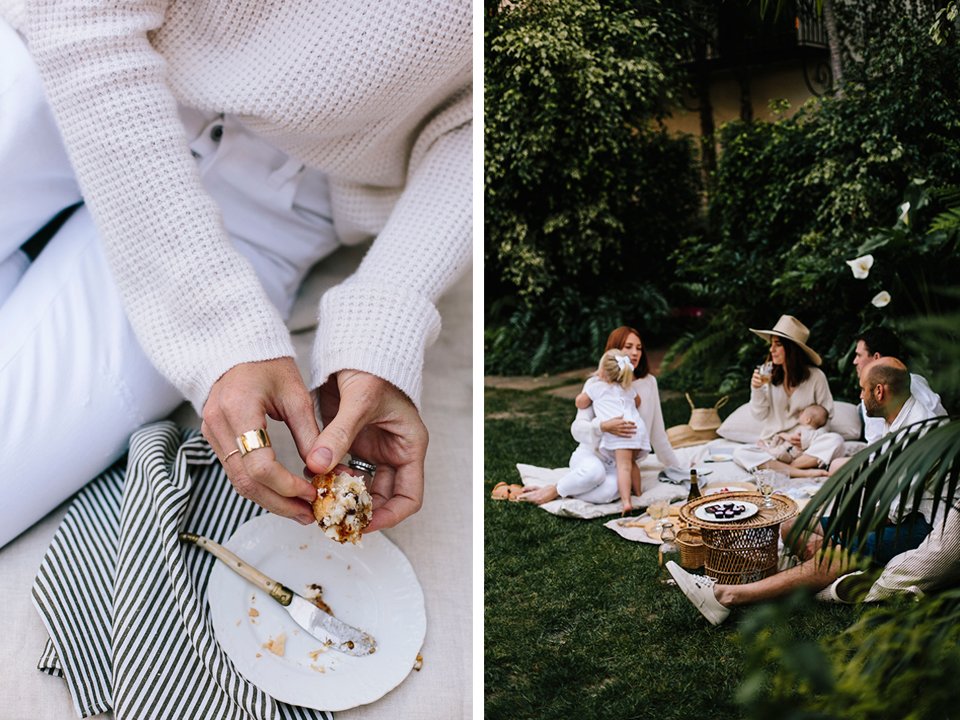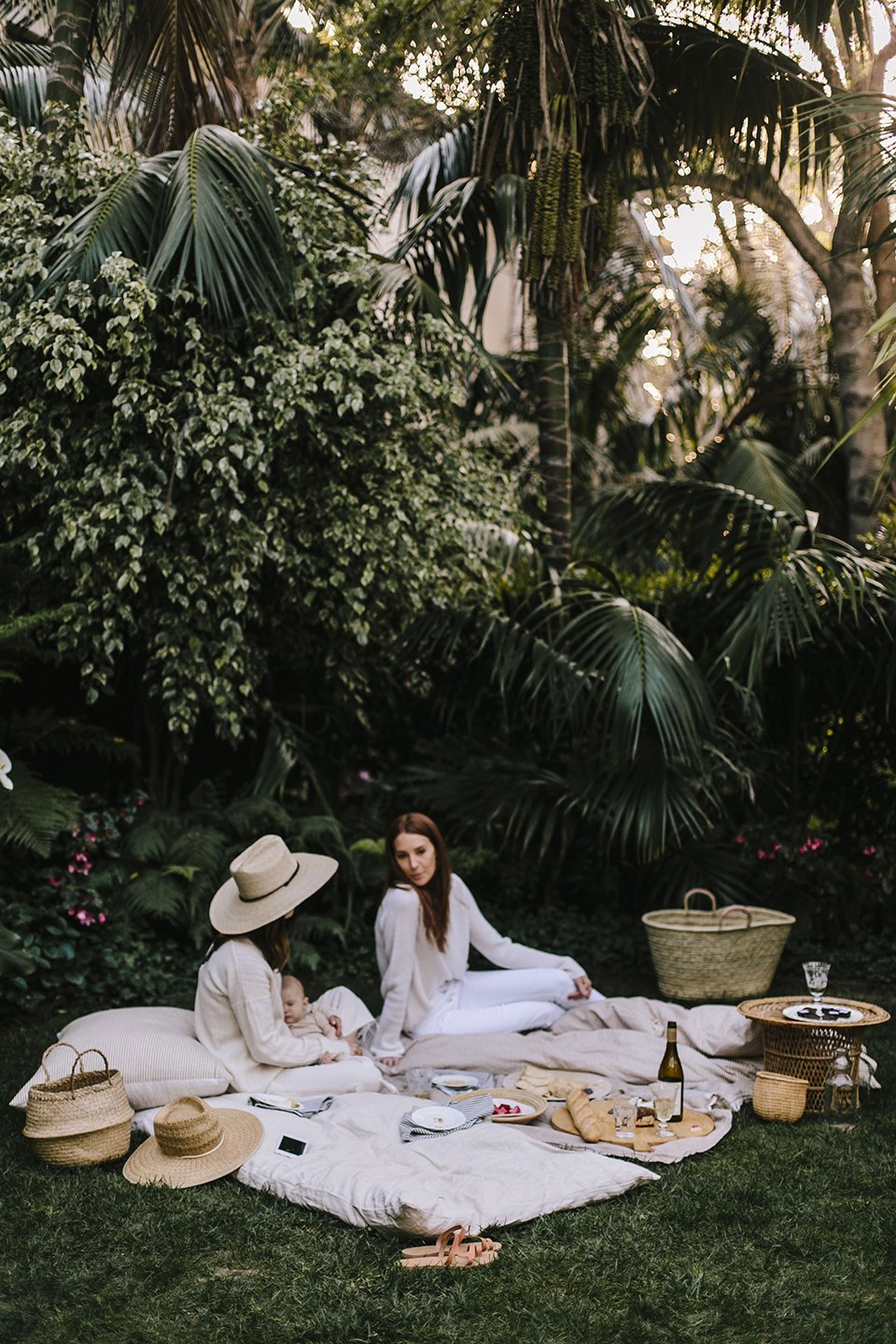 This is us plotting a joint family getaway somewhere… stay tuned.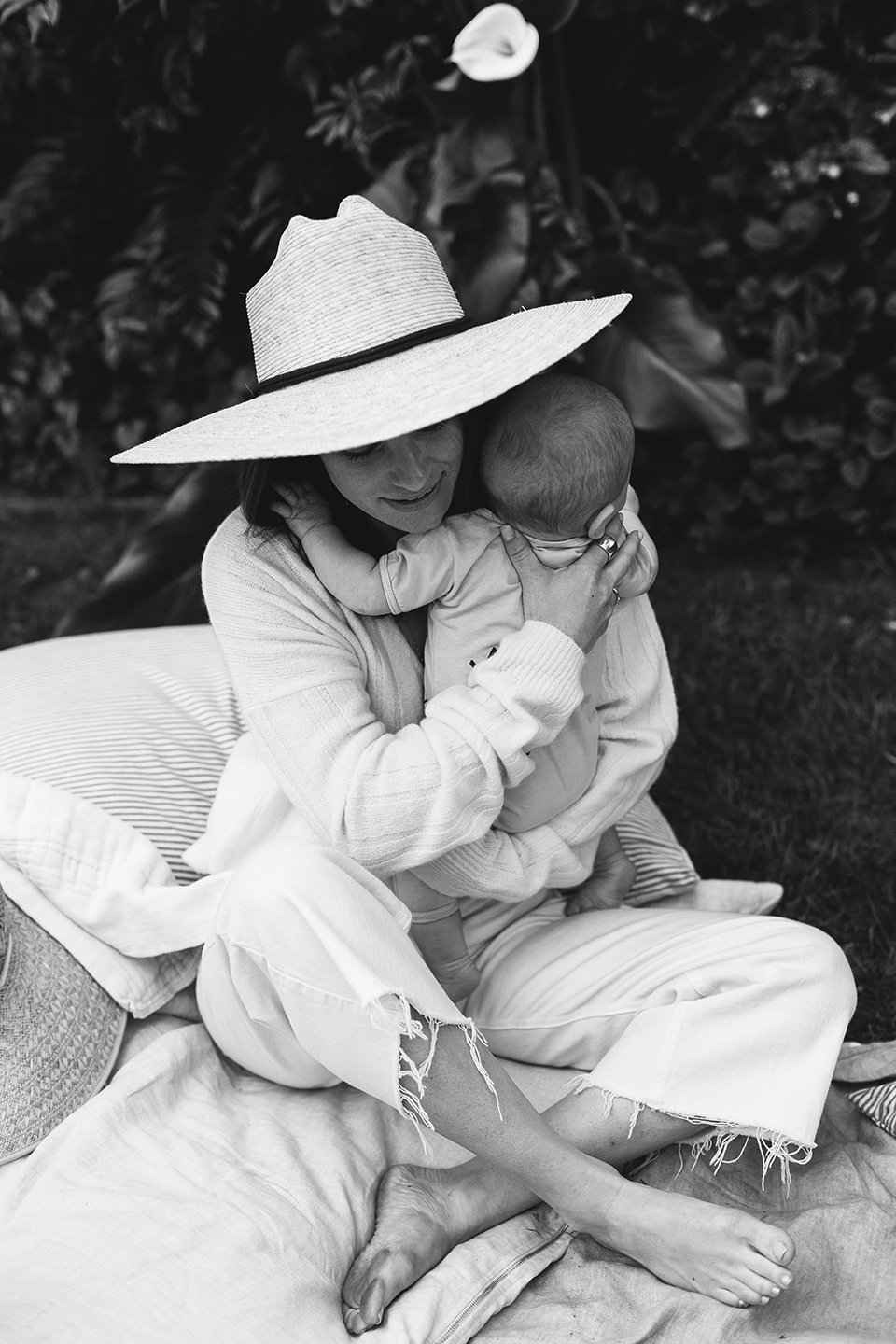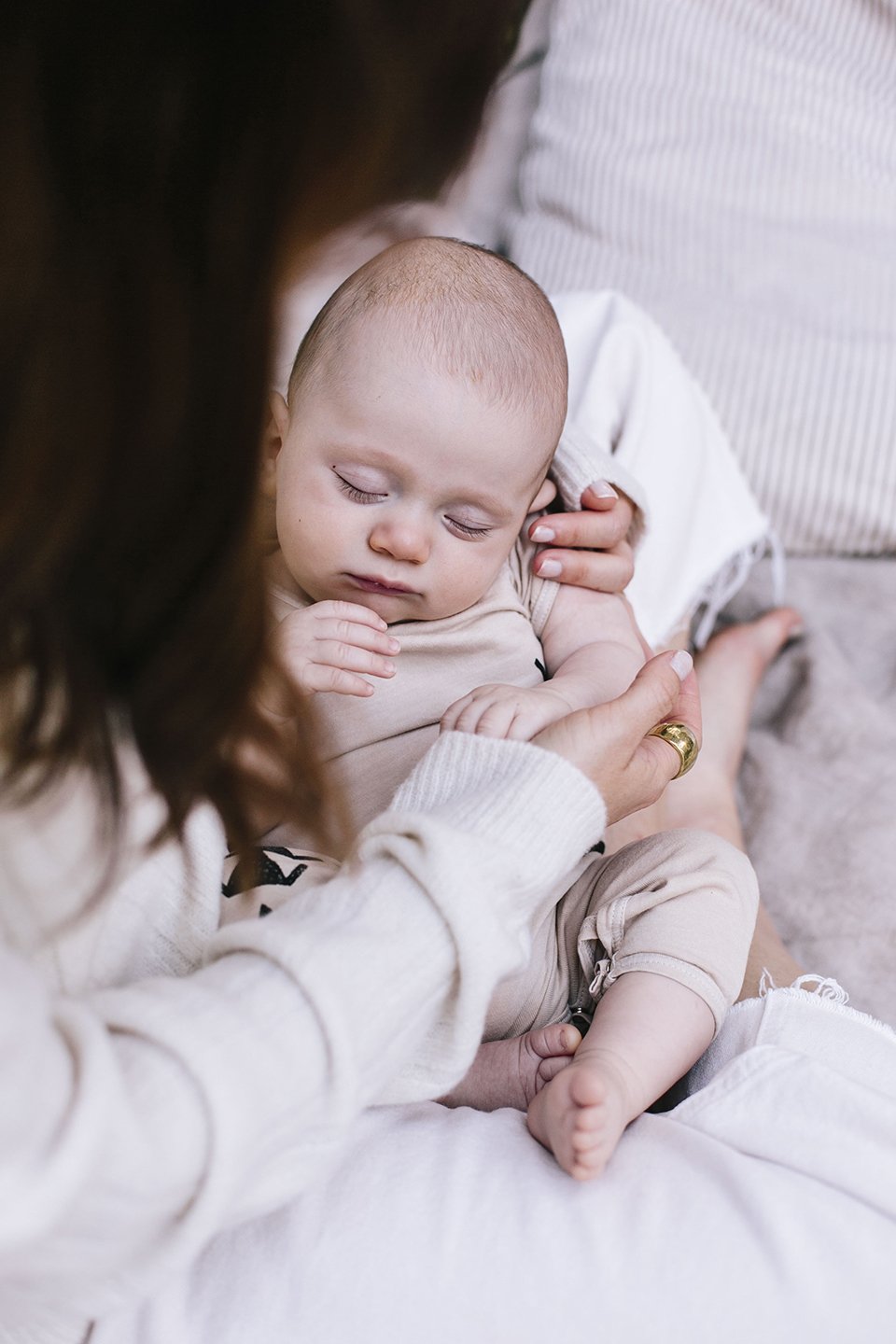 To say Rex gave me baby fever for number two, is an understatement. Also he made me look really good when I successfully rocked him to sleep. He's the sweetest little guy.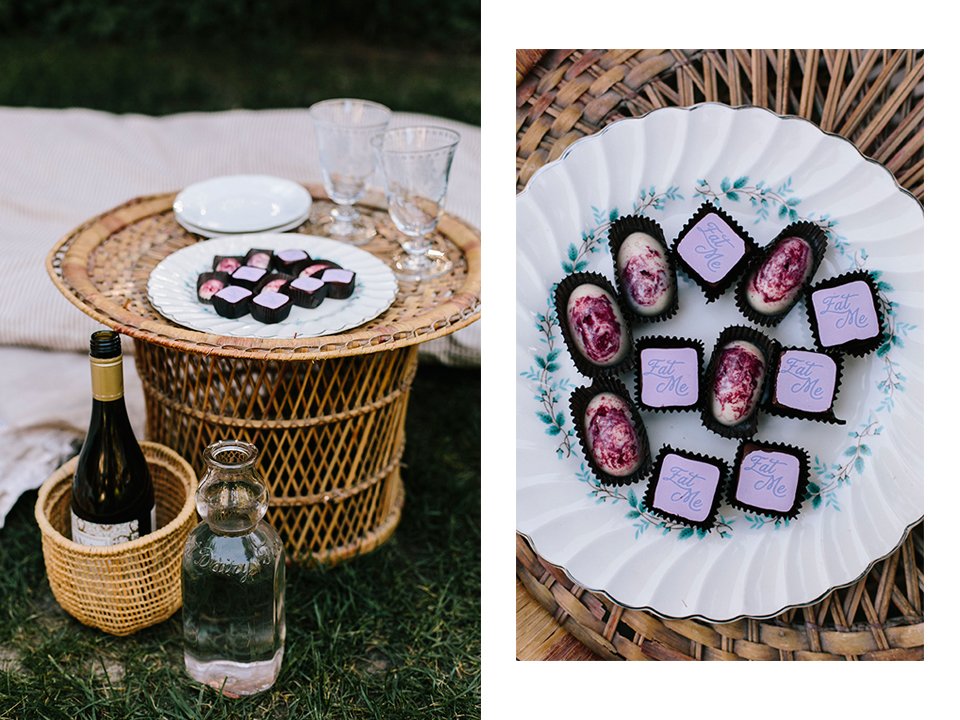 How adorable are these Easter egg chocolates from Valerie Confections? Wicker table, basket and water jug from Diani Living.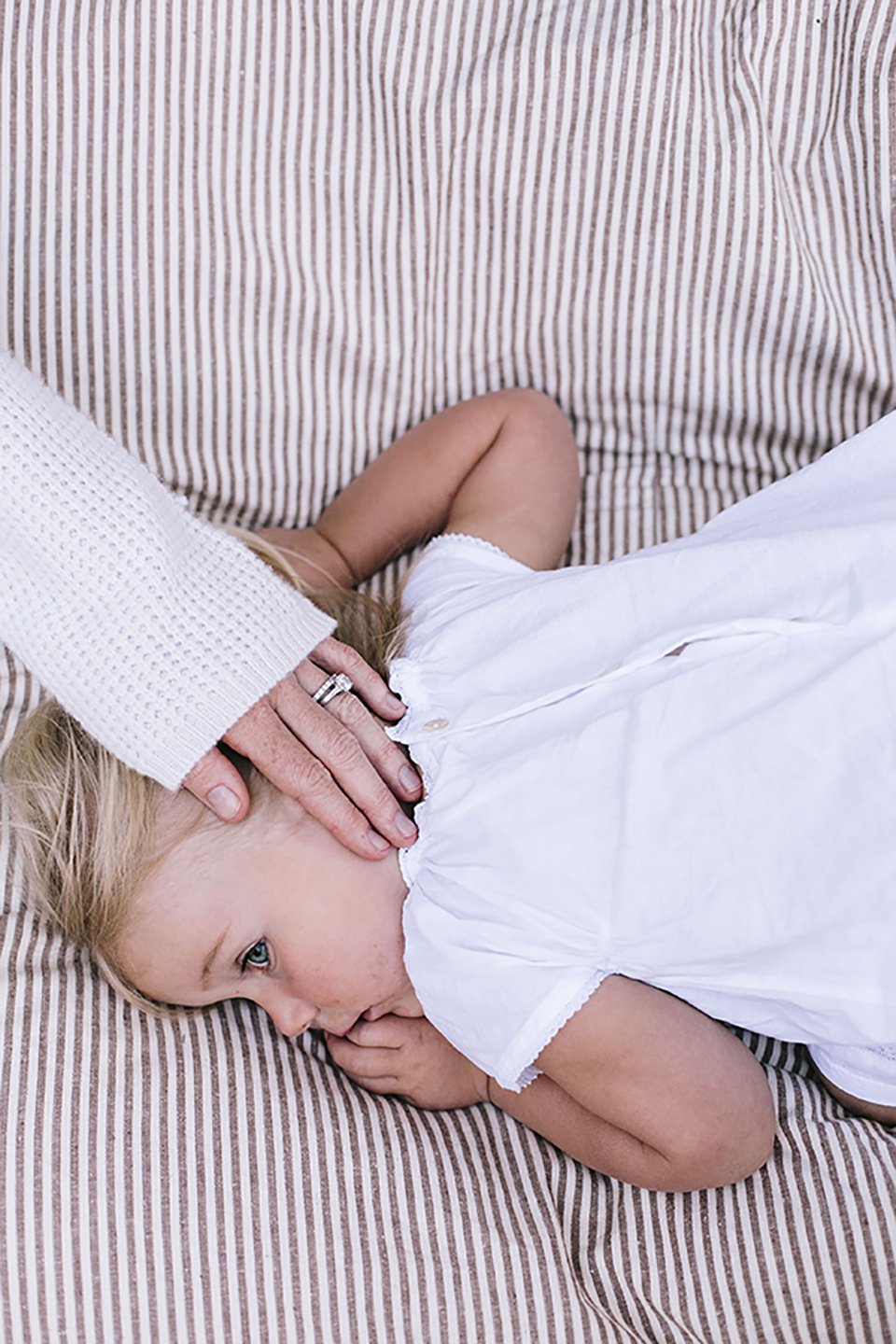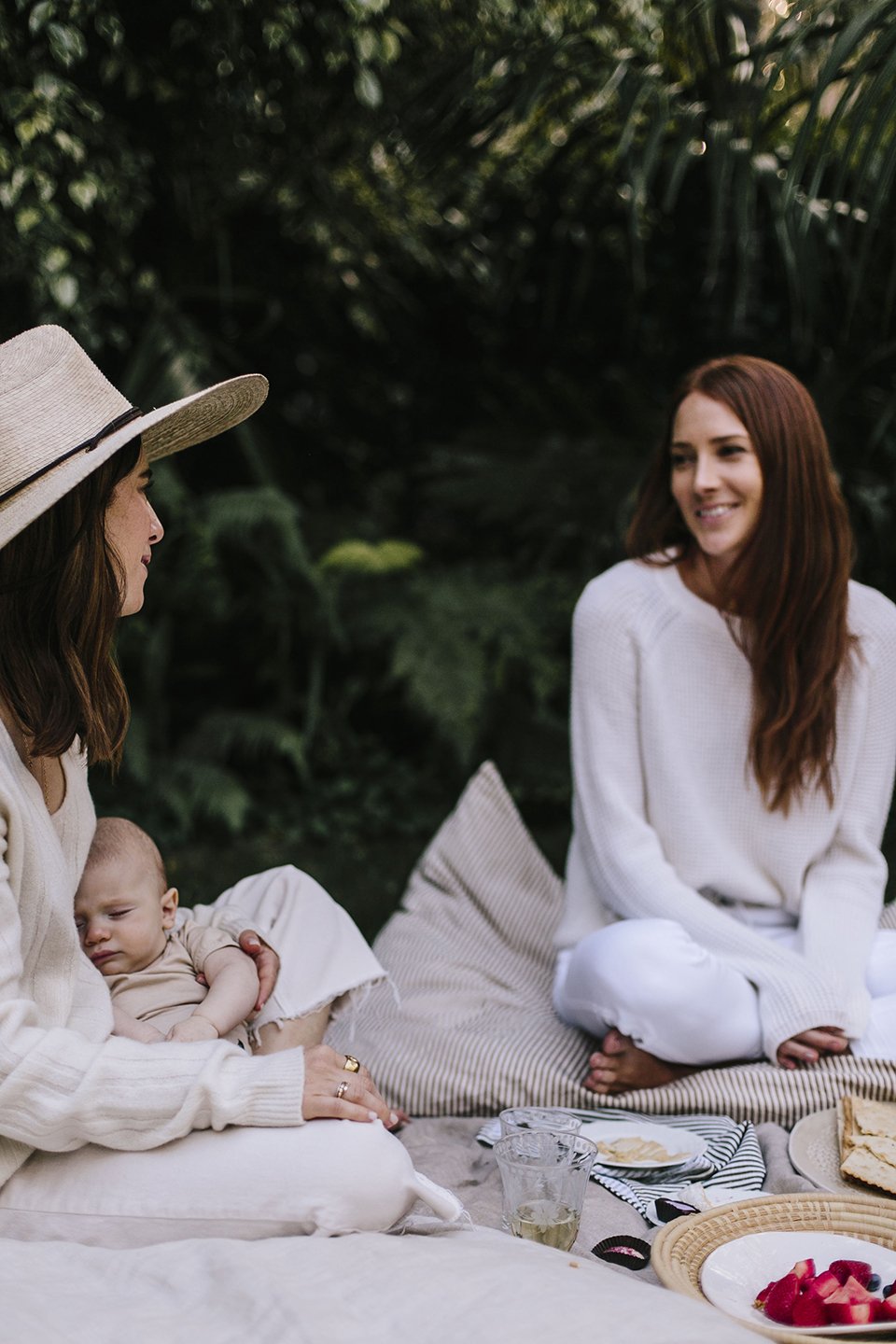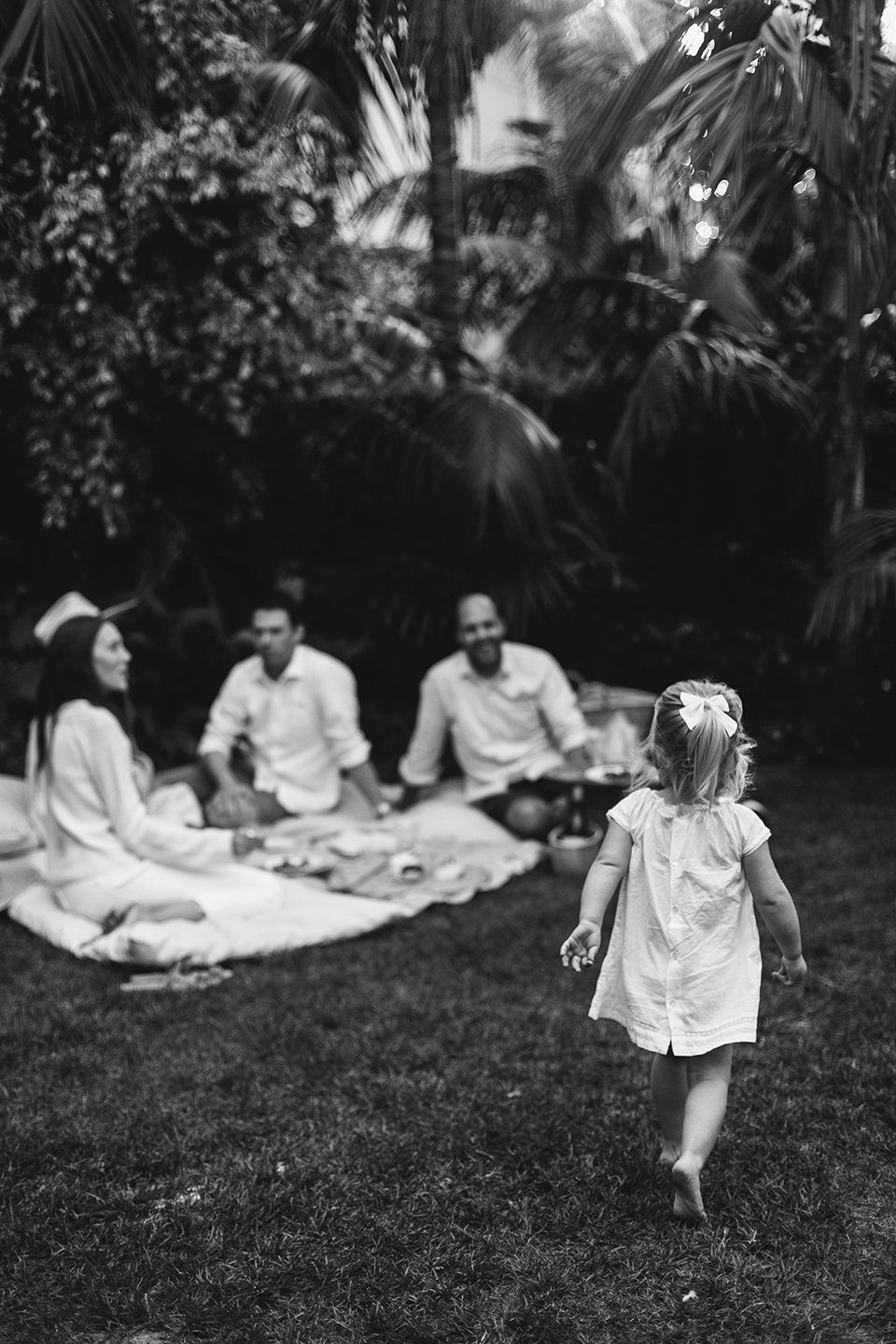 Photography by Arna.