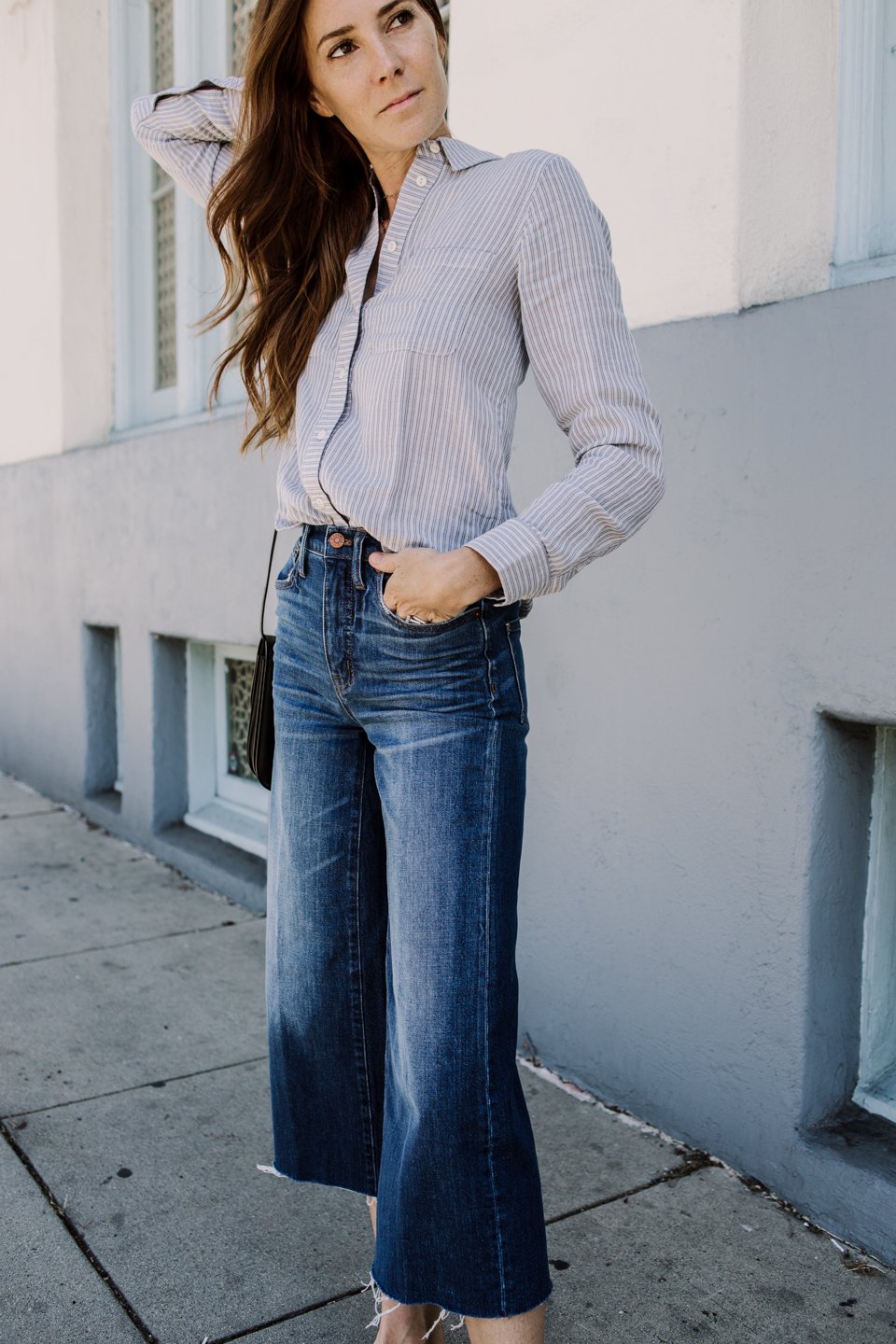 While I love a good splash of floral or crisp clean whites for spring, denim blues mixed with year-round black accessories always seems like a good idea. Lately I can't seem to get enough of my denim, especially the cropped flared shape, paired with mules or slides (spring's must-have). The deep dark blue with a worn-in wash topped with classic timeless black pieces has been my M.O. as of late. While I rely on the chic combo regularly there are few rules I live by when wearing the two.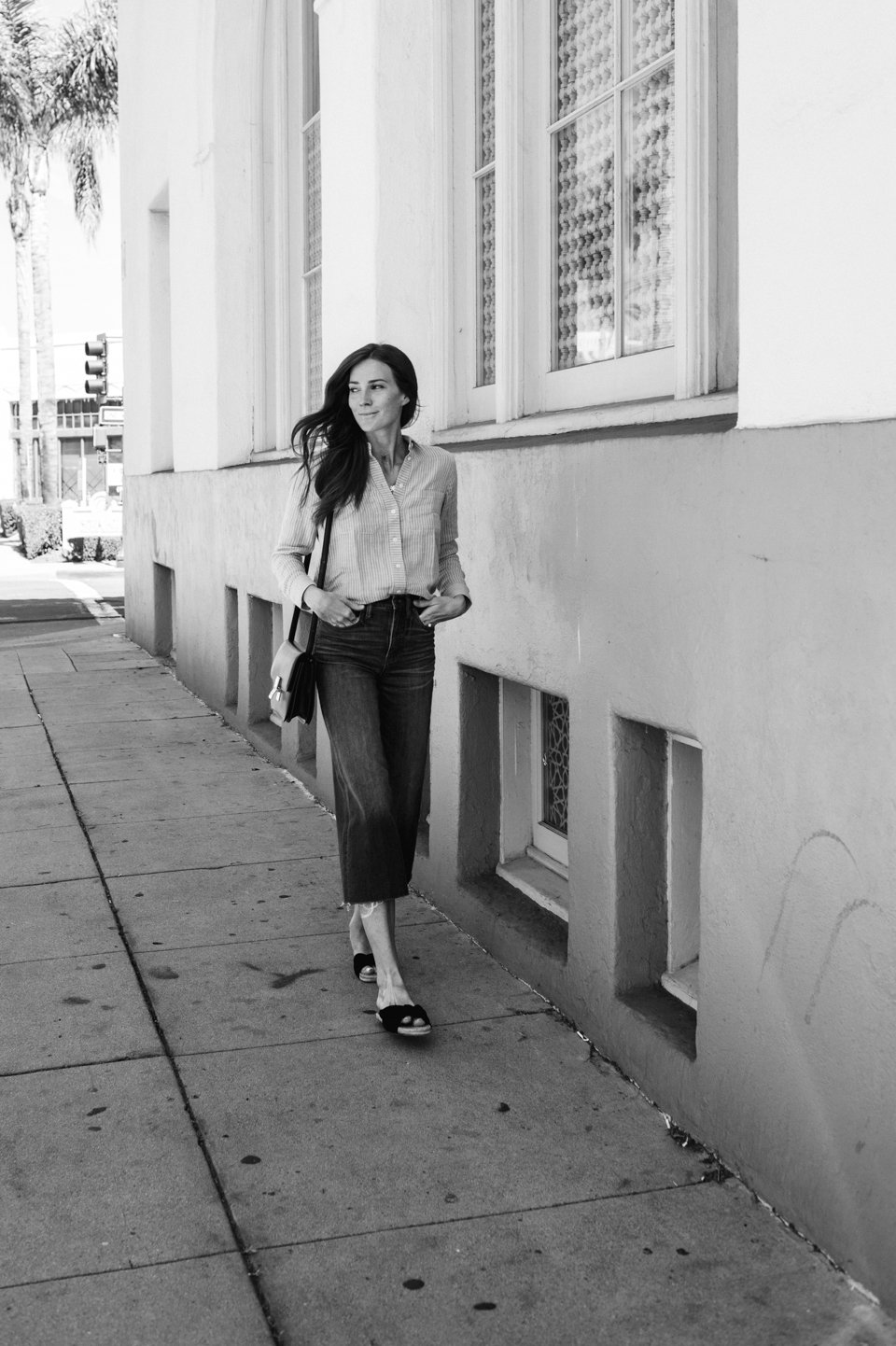 Rule #1. Keep it simple. I always try to remember this and opt for pieces that are classic and timeless. These jeans add a bit of drama and volume so I balanced the look with a more basic and sophisticated top.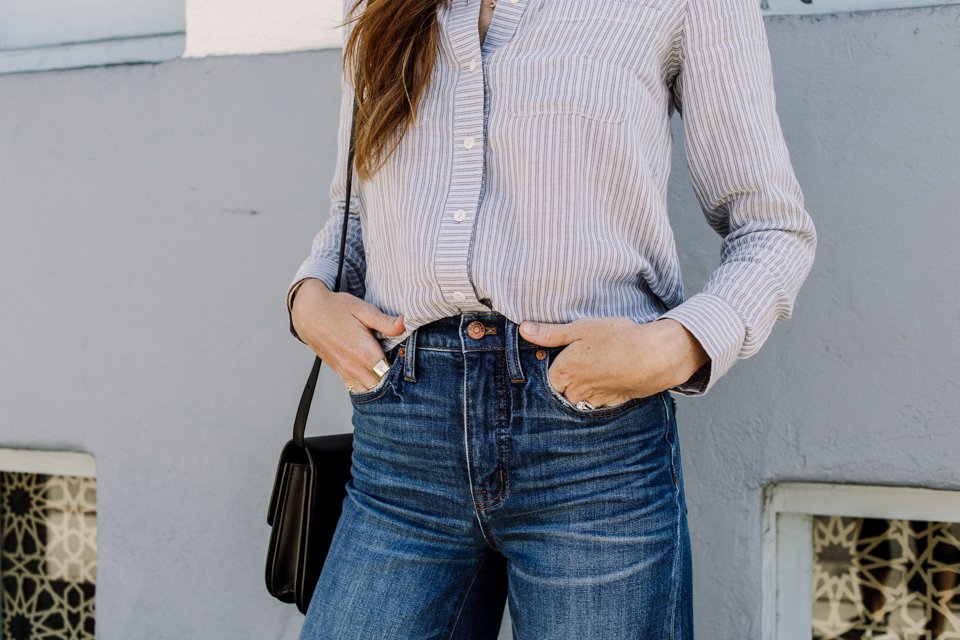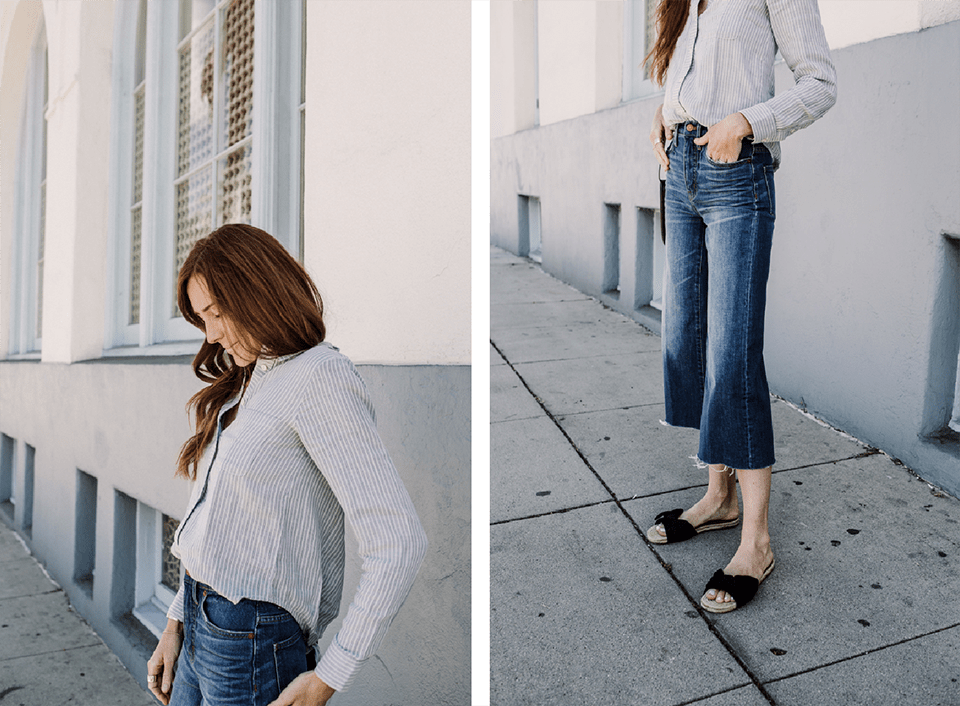 Rule #2: A majority of the time my black pieces are accessories and shoes. With that in mind I keep them fairly understated. These are the essentials I rely on year-round to ground my wardrobe.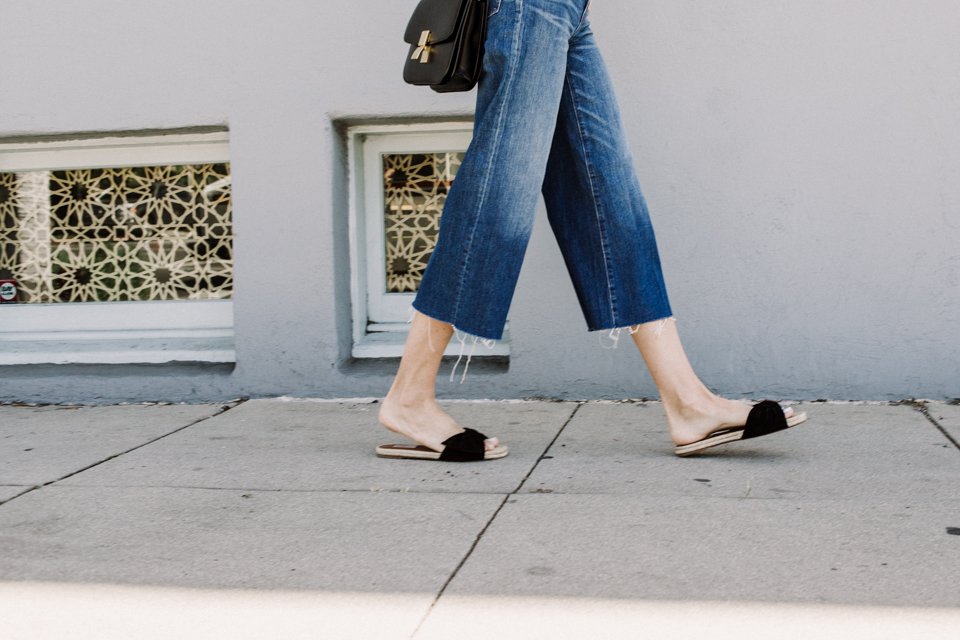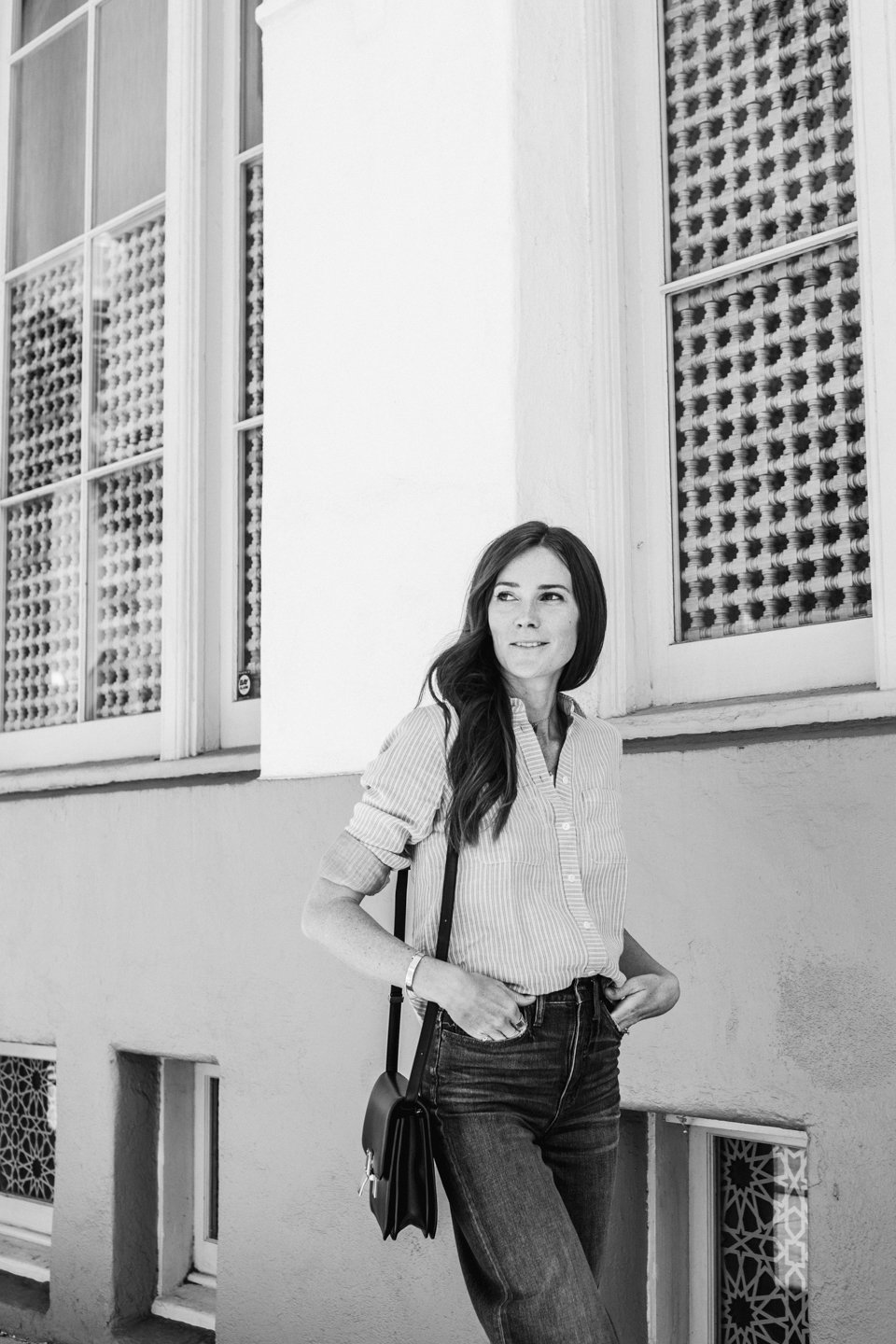 Rule #3: Add dimension by mixing in a different shade of blue. The minimal stripes and tie detail in the back of this shirt create a more playful, relaxed vibe.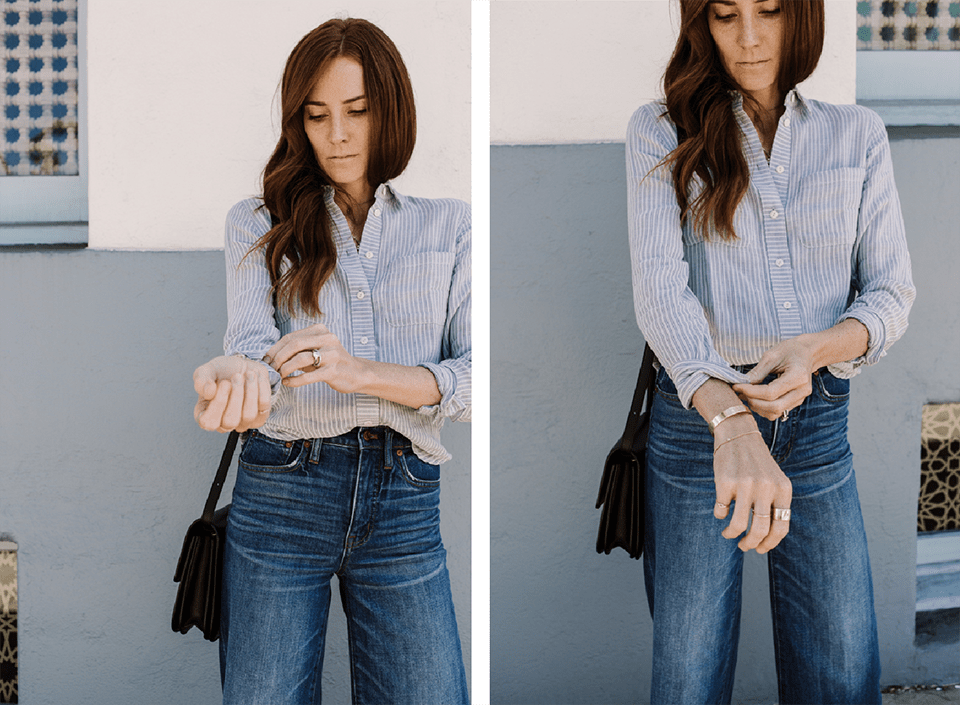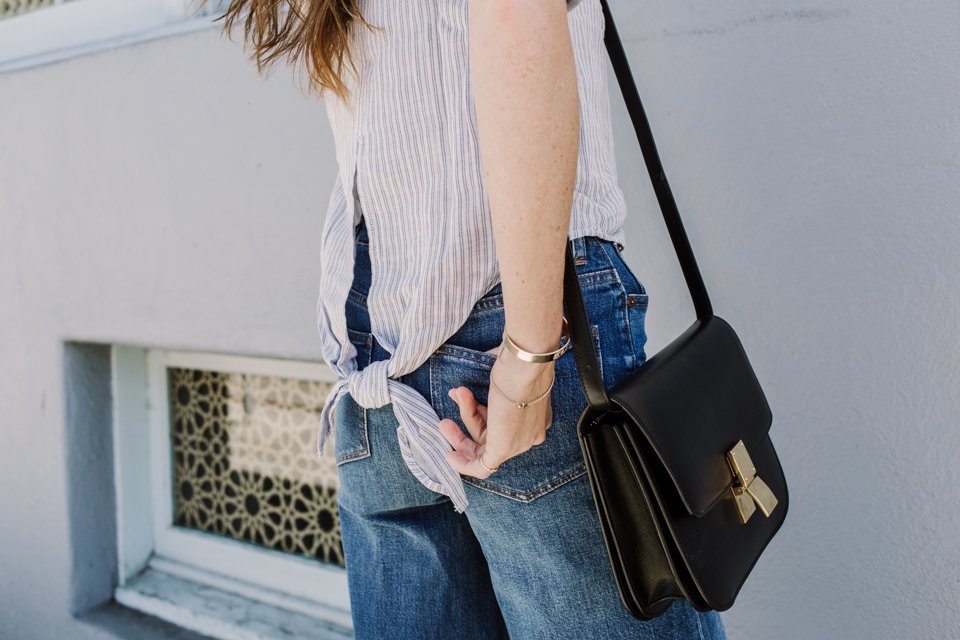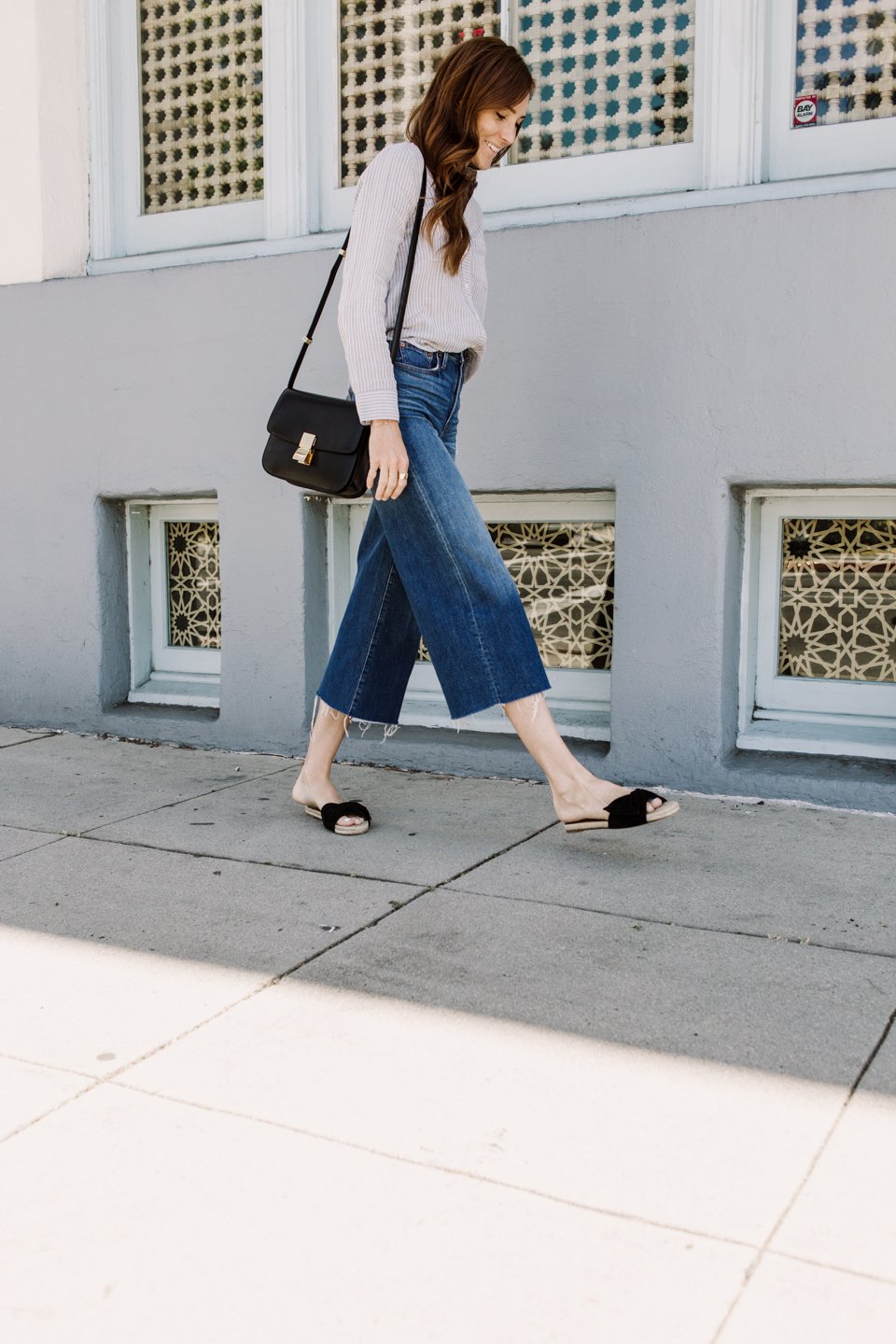 Photography by Jacqueline Pilar