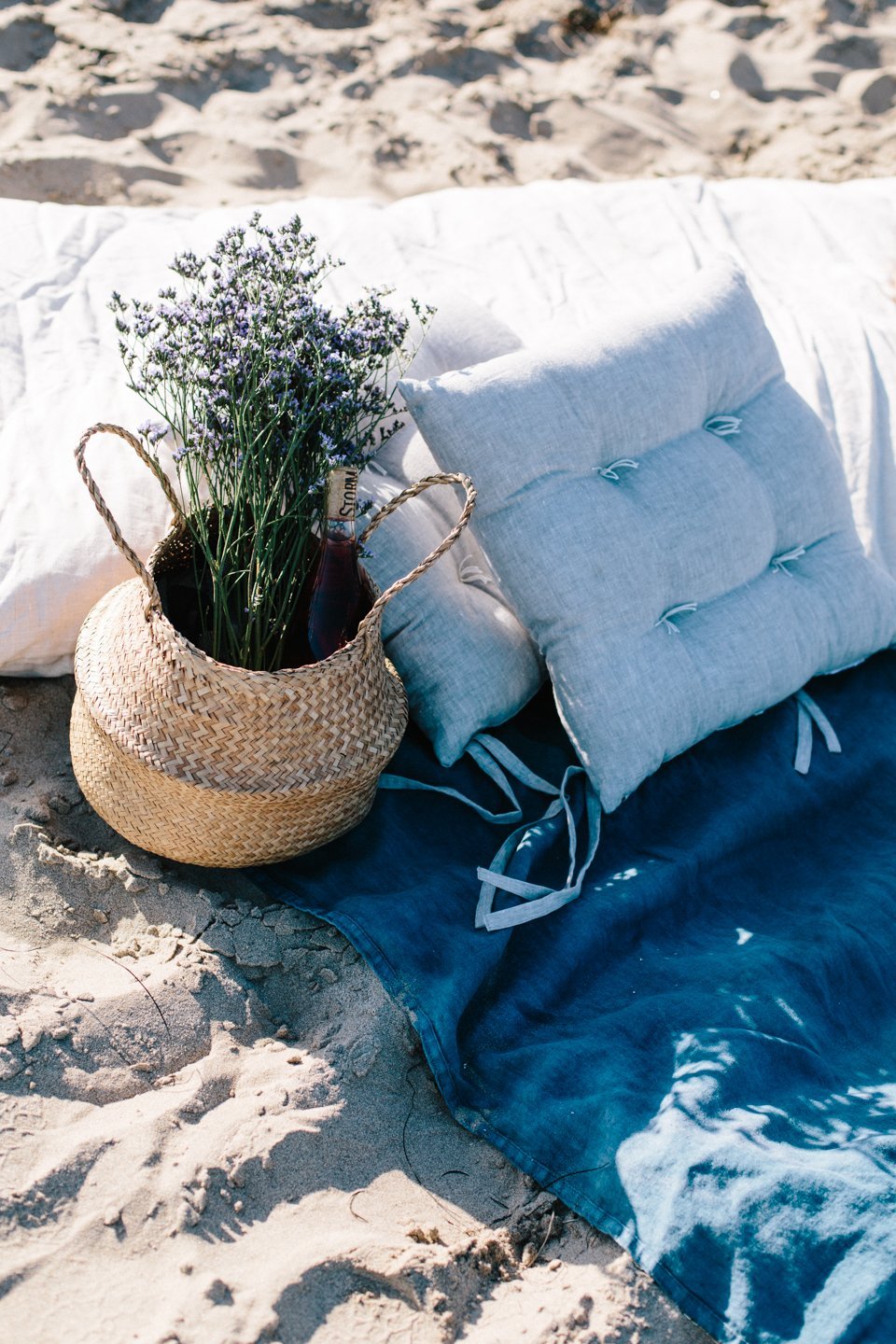 There really isn't anything sweeter than those warm summer evenings. I live for them, look forward to them year-round and savor them when they're finally here. We're just at the beginning of my favorite season but like always the days seem to fly by so there's no better time than now to start planning and doing your favorite summertime 'musts'. At the top of my list is always an evening beach picnic. So without hesitation I joined forces with one of my latest discoveries (and obsessions), The White Company, who recently opened up shop in New York. The UK-based company hopped across the pond to bring us all things clean, cozy and white—from your wardrobe to your home—and I can't get enough.
With the help of their minimal and neutral selection (sounds like me right!?) I put together a beach picnic at one of my favorites spots in Santa Barbara, Hammonds Beach. I played off of the natural color palette and used bits of wood, faded linen, baskets and muted grays.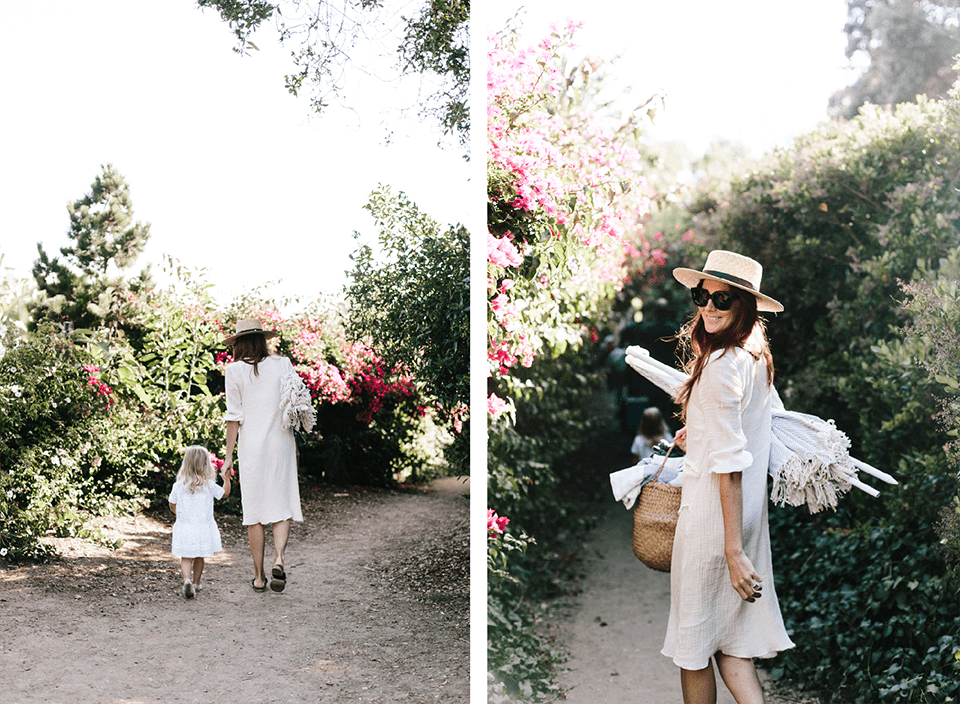 A little wardrobe tip for beach picnics or any picnic for that matter, choose something that's comfortable and easy to lounge in. I usually aim for dresses that finish at the knee or longer or relaxed fitting pants with a loose top.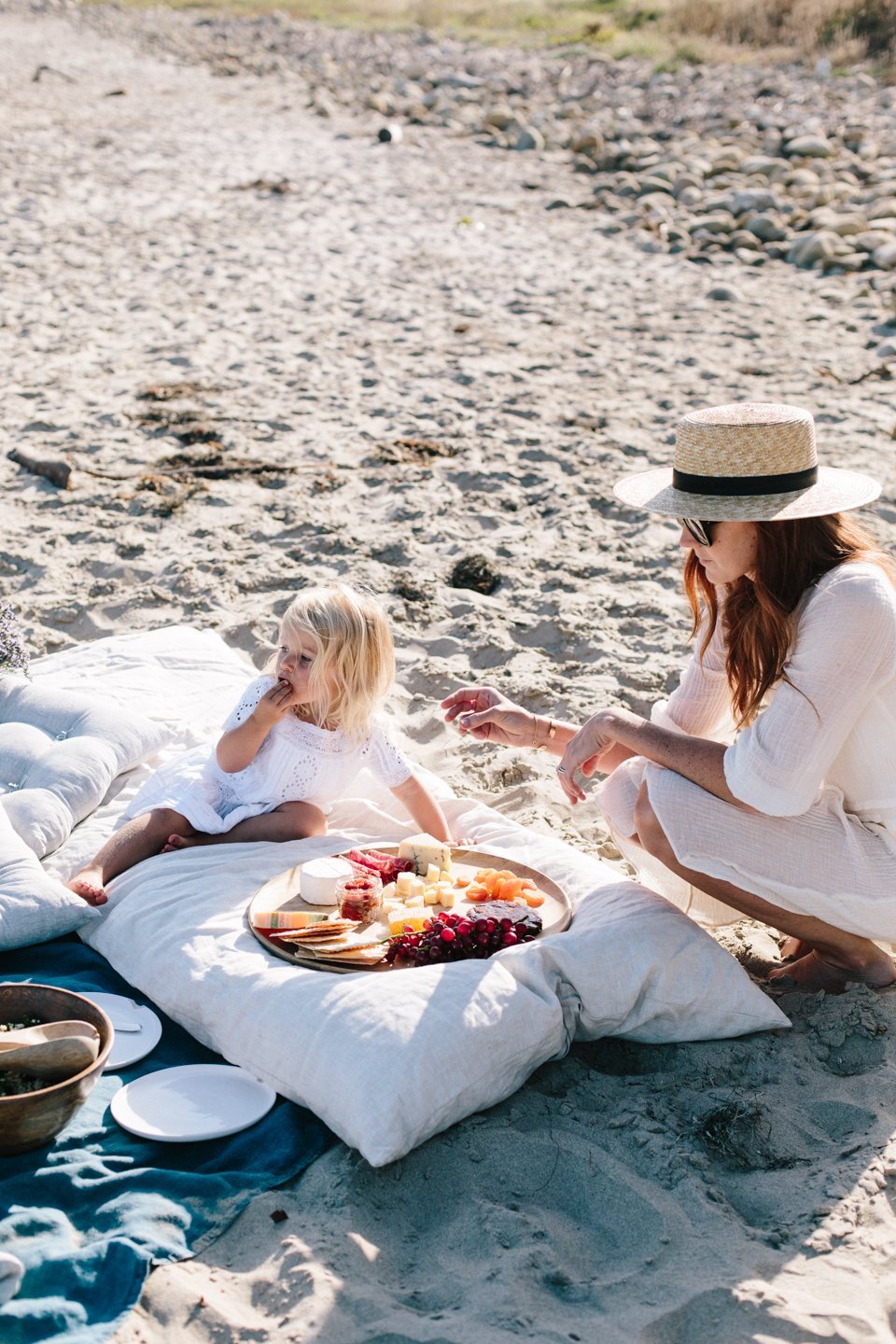 Something about that late afternoon sunshine and breeze invites all kinds of dreamy summer vibes—especially with a charcuterie spread and a good bottle of wine. I always grab the largest platter I can find for beach picnics and then place it on something that is slightly raised from the sand—this outdoor mattress is perfect for that.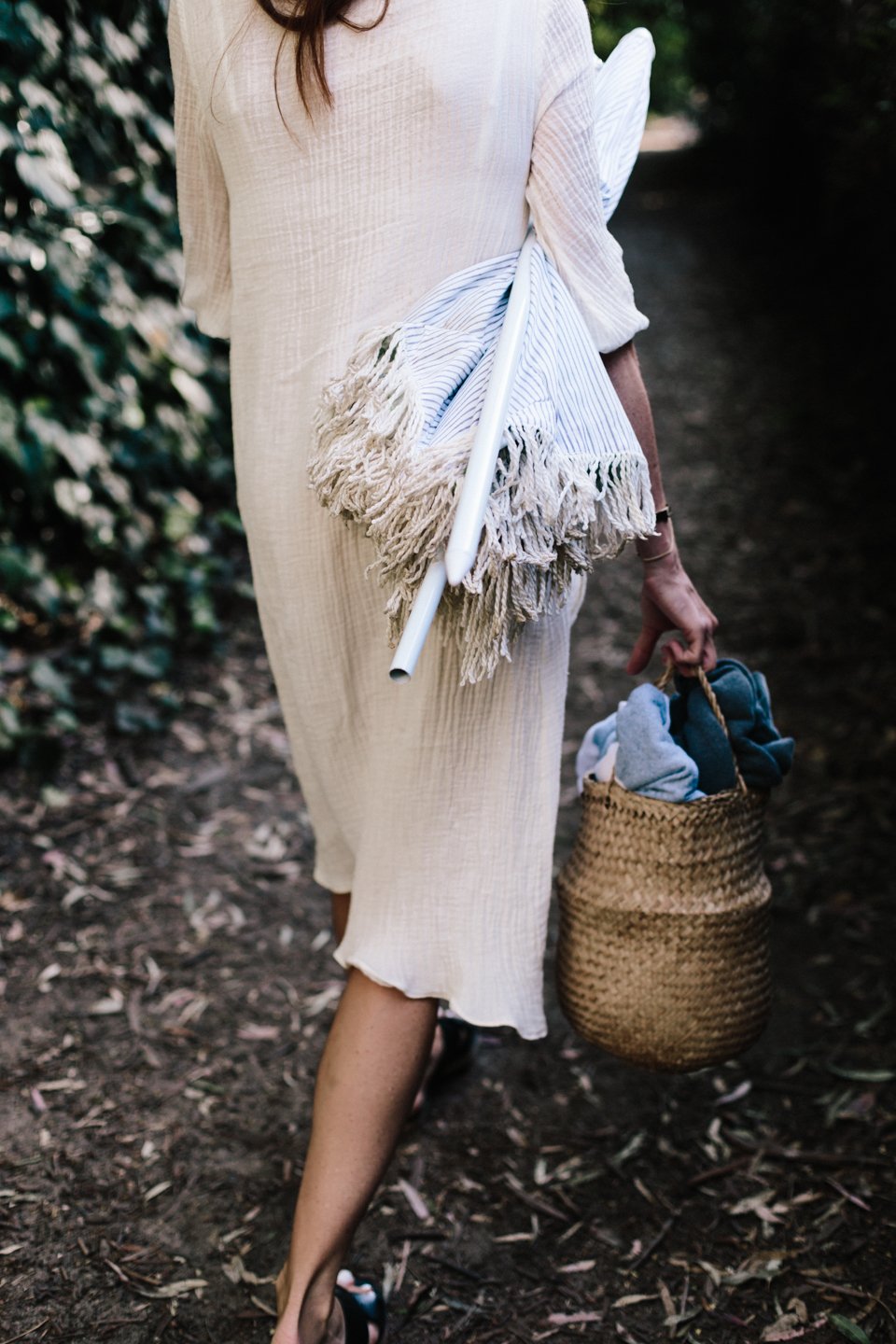 Picnics should be relaxing, which is why I like to keep things as simple and efficient as possible. Lugging too much gear can be a pain for just a few hours of summer fun. I rely on baskets like this one to fill up with only the essentials.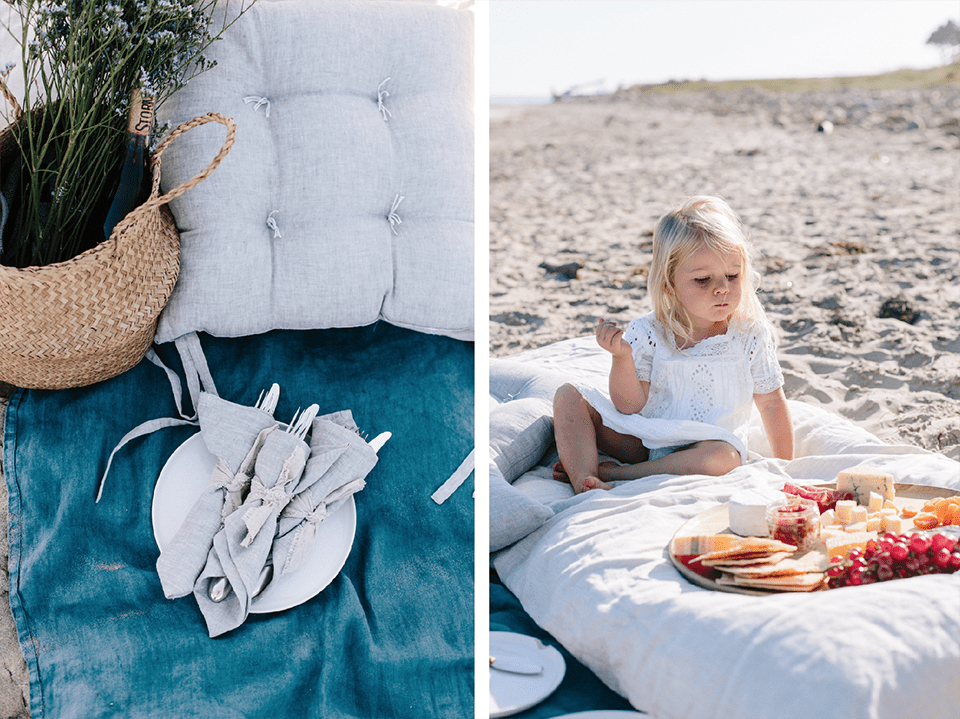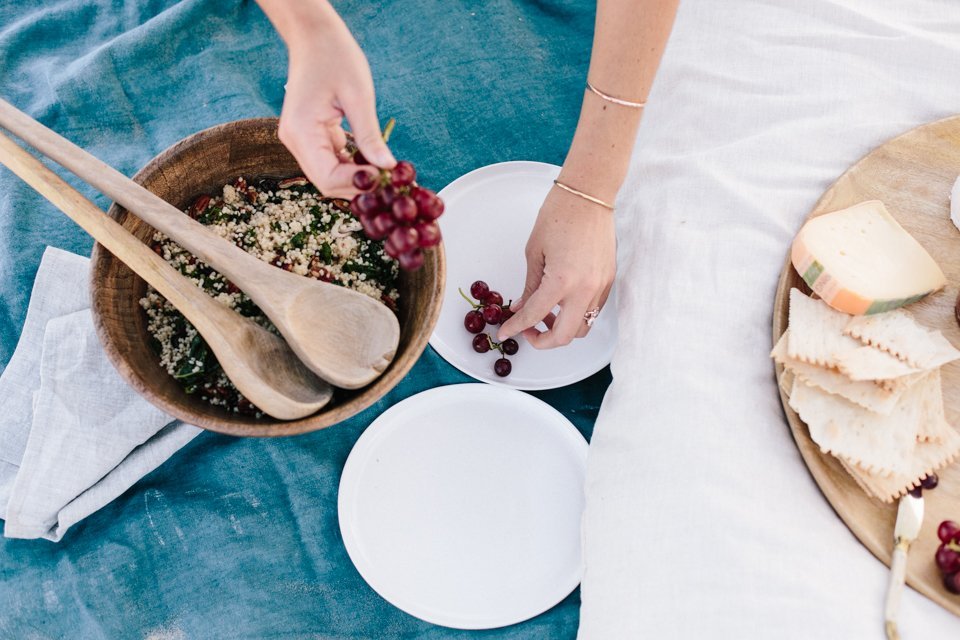 I loved mixing these white stoneware plates with the wood pieces (bowl and salad servers) for a beachy organic feel. Plus they were the perfect size for a little salad, cheese and crackers.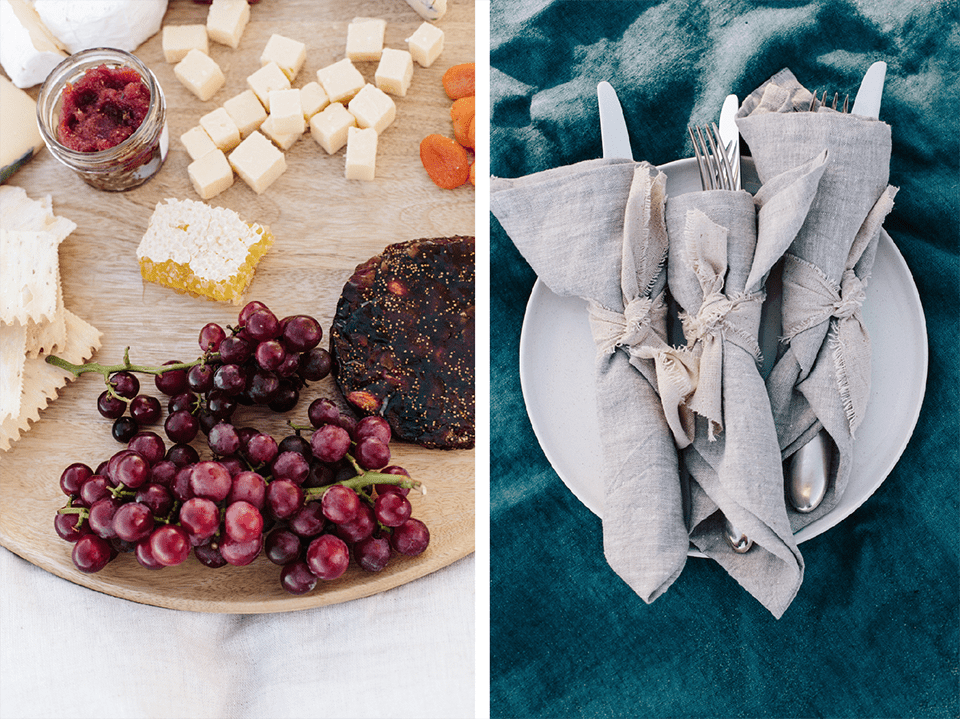 To keep the packing process organized I rolled up each set of utensils in a linen napkin tied with a piece of linen ribbon. Tip: make sure to pack extra zip lock bags to store the food in afterwards and a trash bag for anything you end up throwing away.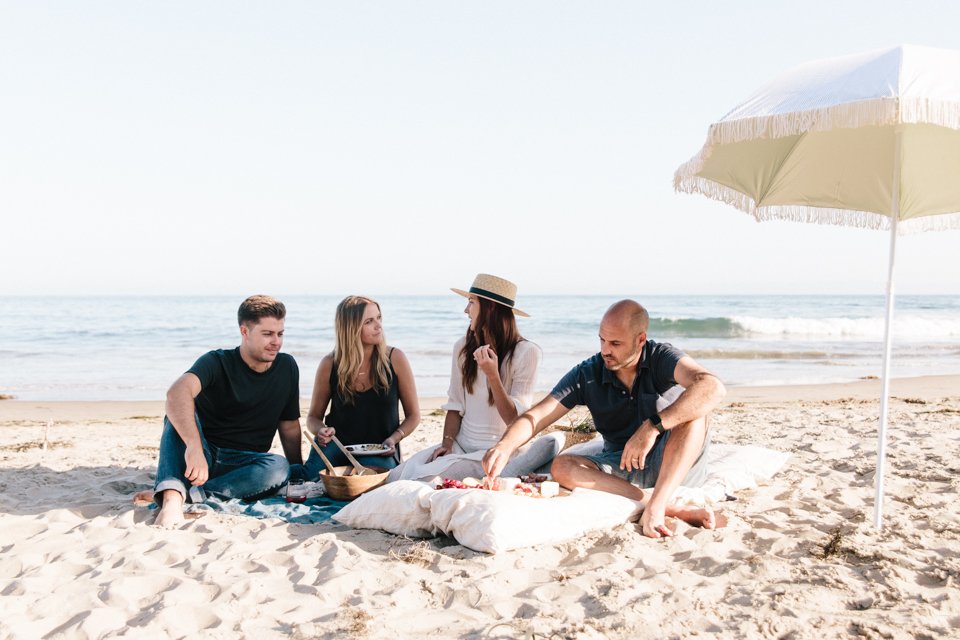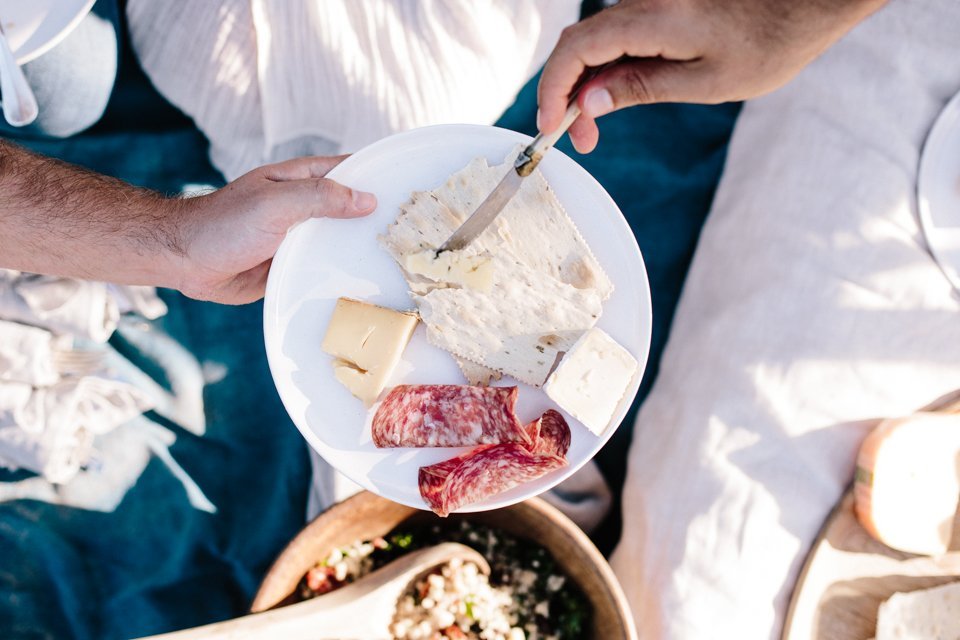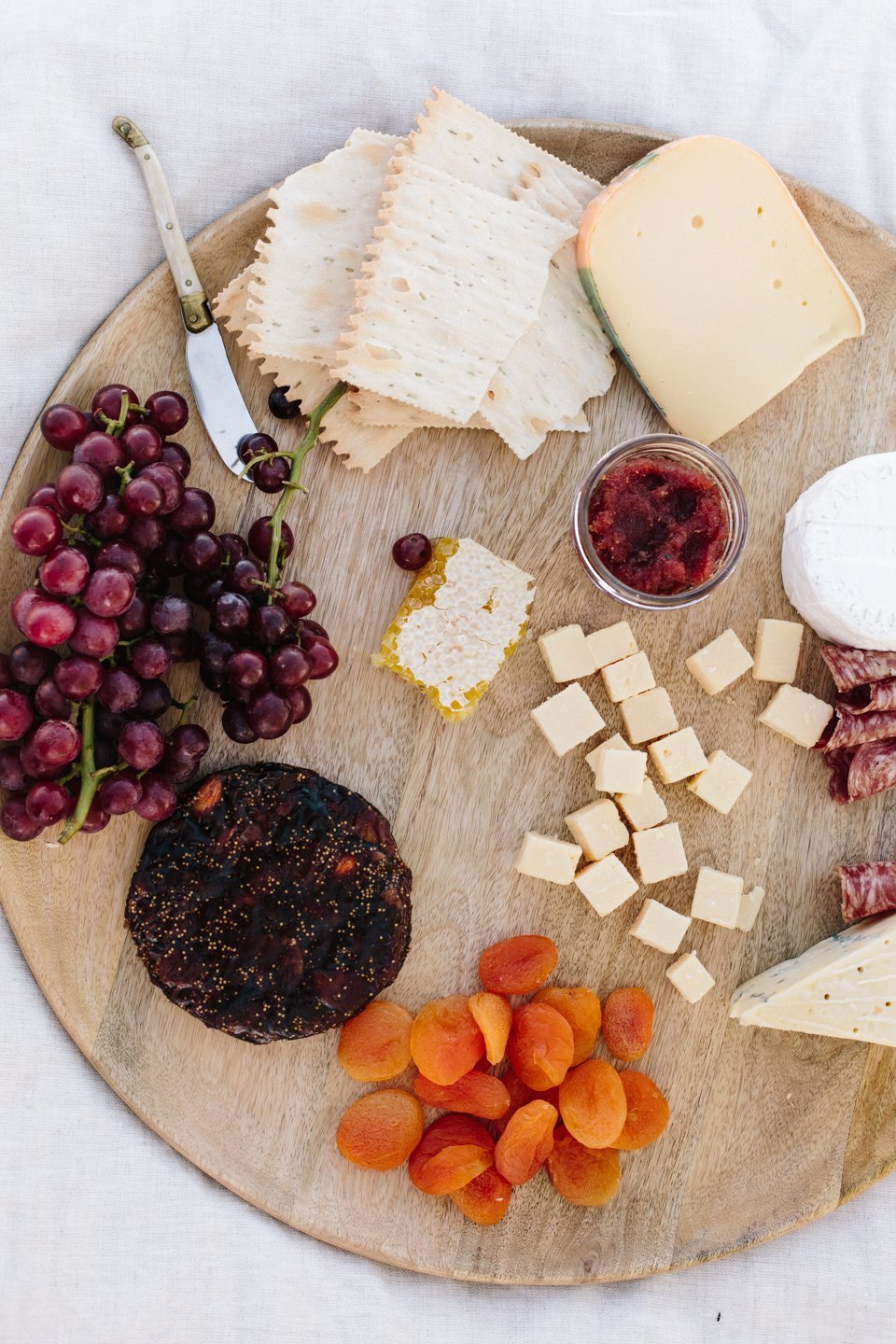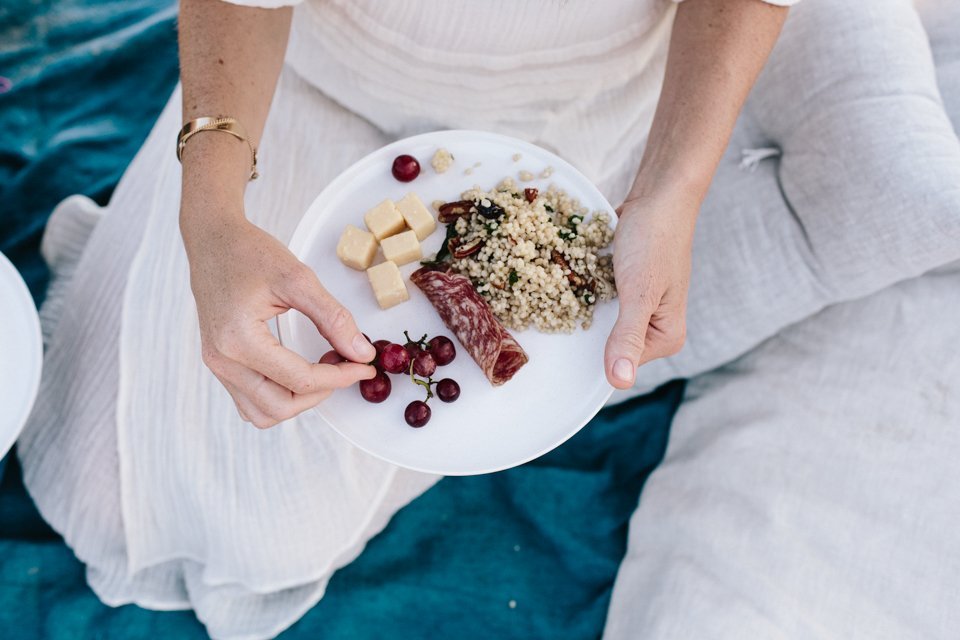 The more comfortable you make your picnic scene the better. Having a few floor pillows or cushions is always a good idea for lounging and placing food on. I used these tufted cushions that worked out perfectly.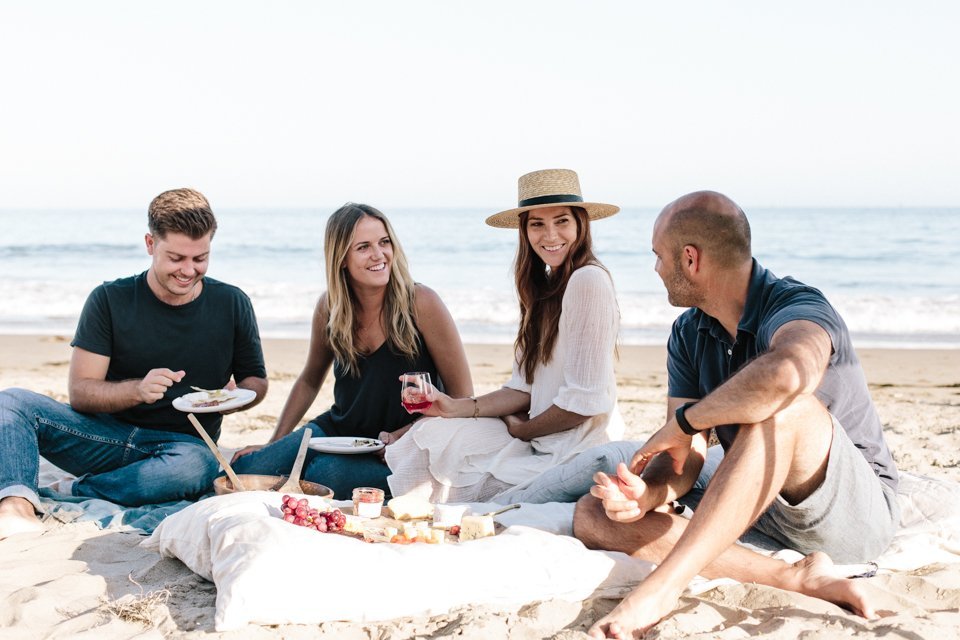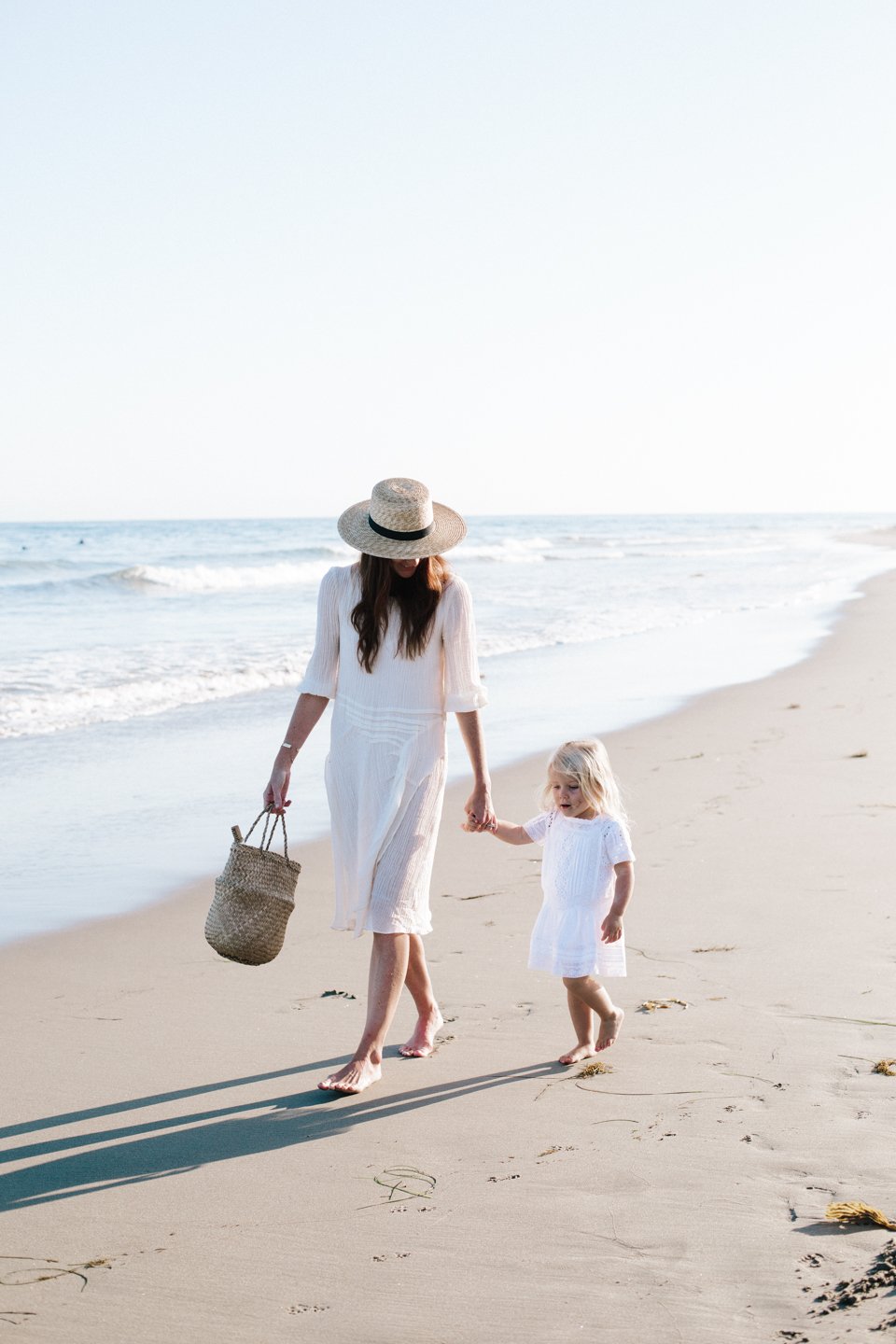 Best of all the time you get during that golden hour of the day with friends and family is priceless. Elin loves collecting shells so we usually come back with some memories from the day.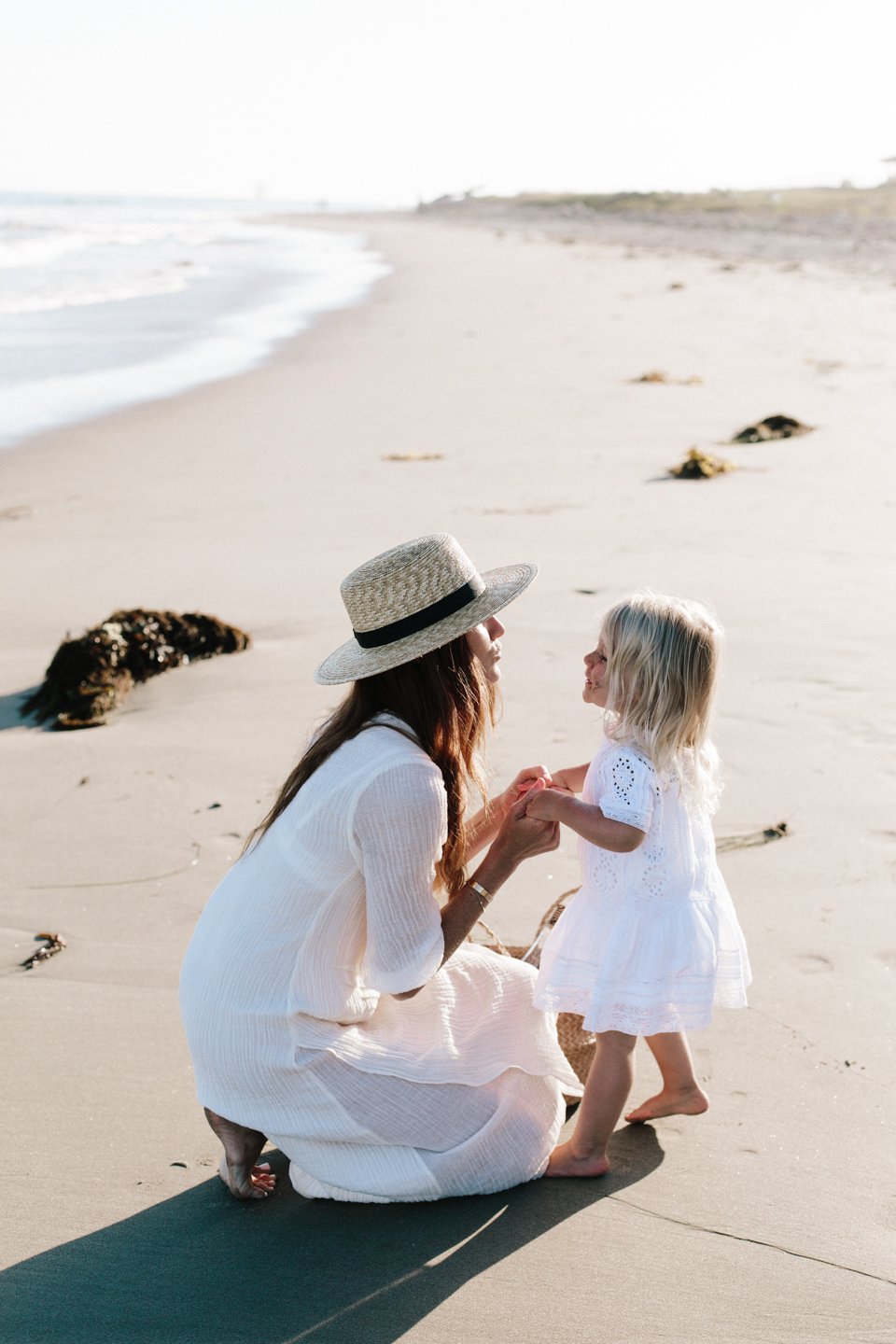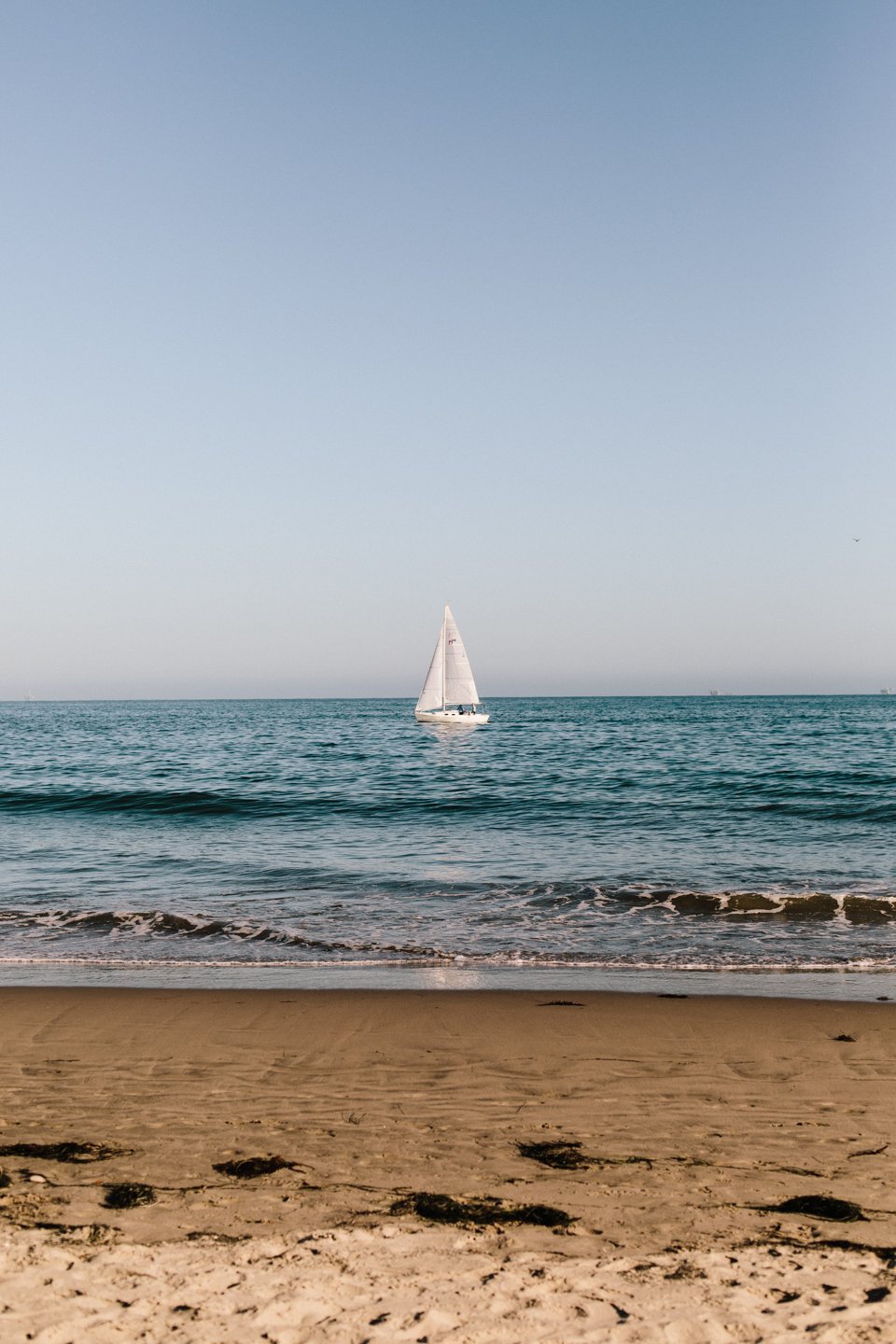 Photography by Jacqueline Pilar // Thank you to The White Company for sponsoring this post, all opinions are my own.