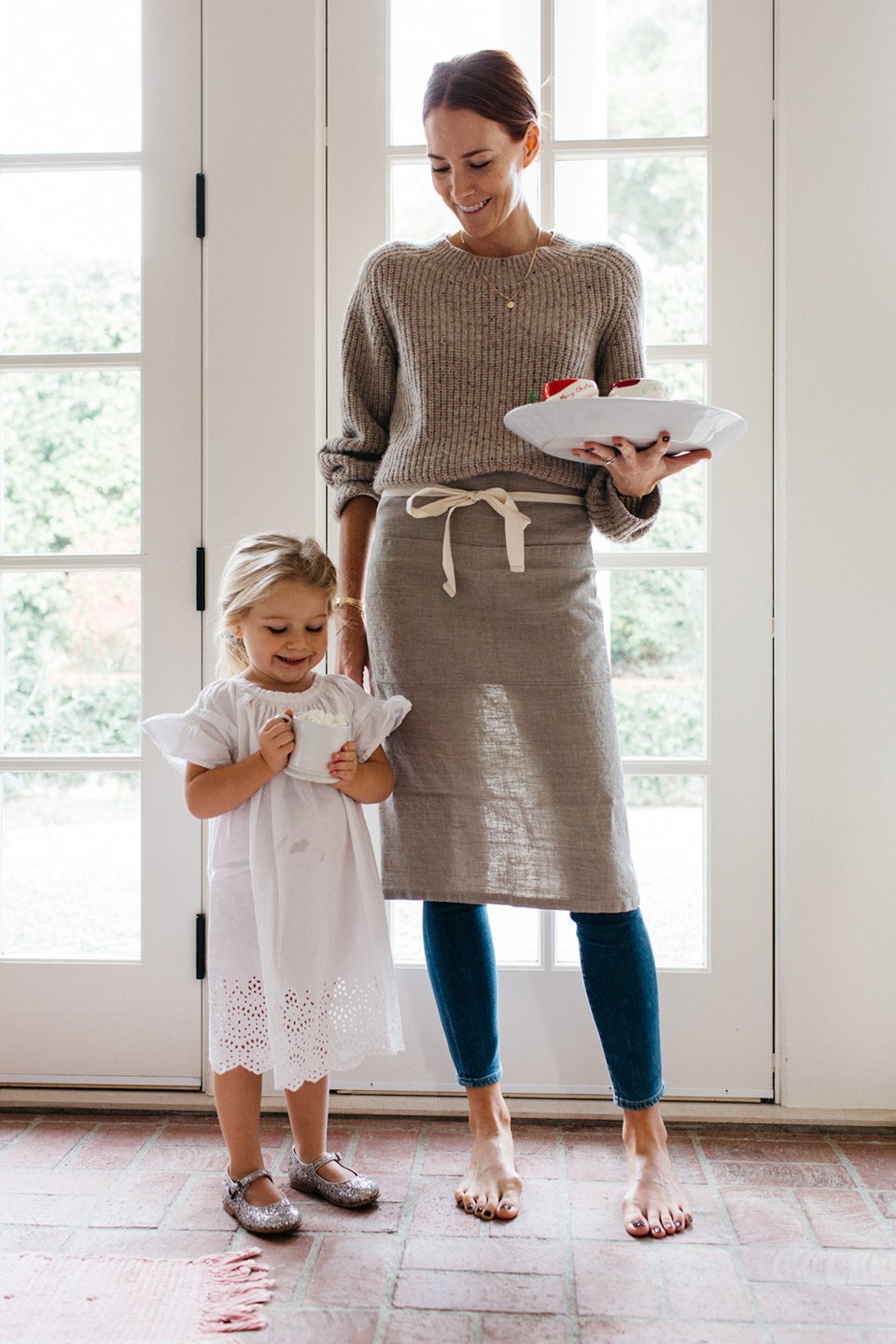 With the freaky Thomas Fire that swept through our coast this month, most of our Holiday plans got cancelled sadly. I had a gingerbread decorating party planned and even though almost all of our friends were out of town/evacuated, I decided that the sugar rush must go on. Luckily two of Elin's friends were still around so we got to work setting up a sweet (pun intended) set up for a morning of holiday fun. Elin may have eaten a whole bag of mini marshmallows and spilled hot cocoa all over her white dress but it was probably one of my favorite things we did to celebrate the season.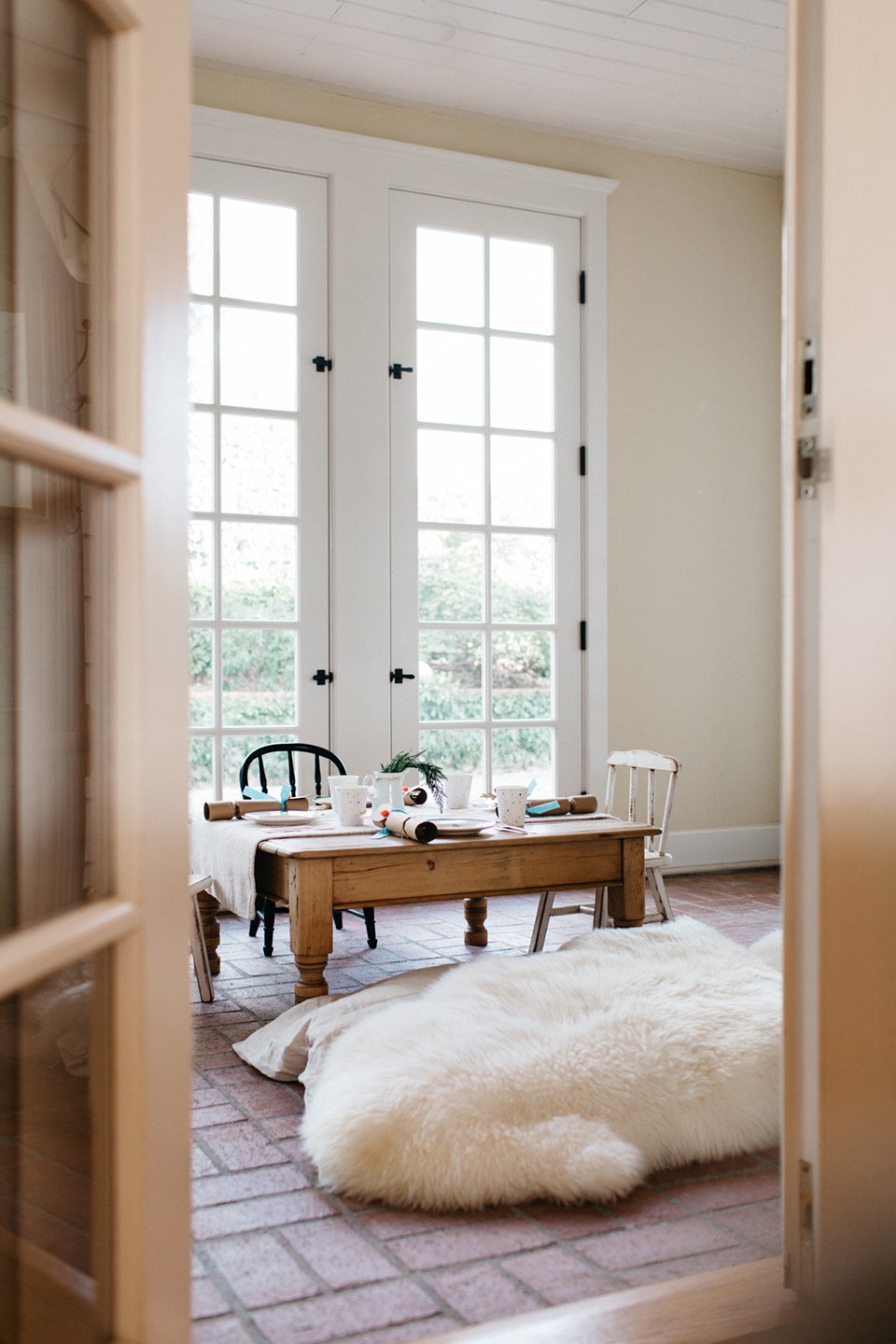 Having a small group ended up being a lot of fun. There was less to do (and clean up) and more time to enjoy it. We set up shop at my in laws house where the smoke from the fire wasn't as bad. I grabbed their coffee table and moved it to their sunroom where we had room to get a little messy. I found the cutest poppers, star cups, reindeer napkins and flatware at Meri Meri—obsessed with this fun line—and used vintage china Todd's mom had.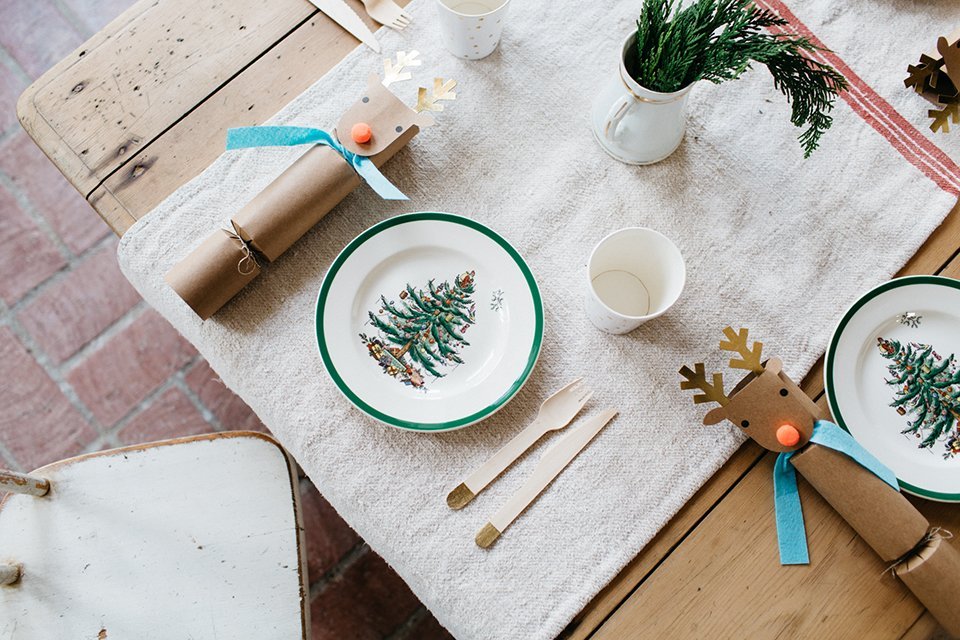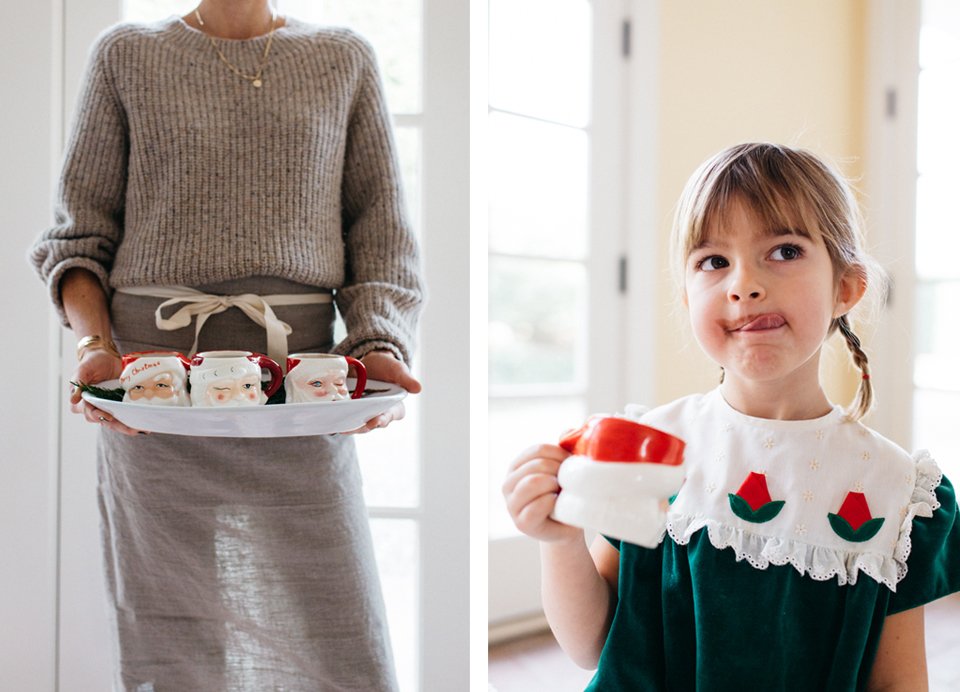 I started collecting these vintage Santa mugs when my dad gave me his mug from his childhood that still has his nickname written on the back. It's a little tradition of ours to pull them out for hot cocoa in December. Also I had too much fun delivering them to the kiddos with mini marshmallows of course. Side note: my apron by Rough Linen makes me want to entertain, cook, play hostess and all of the above, more. AND they make mini pinafores, seen on Elin and Ayler below.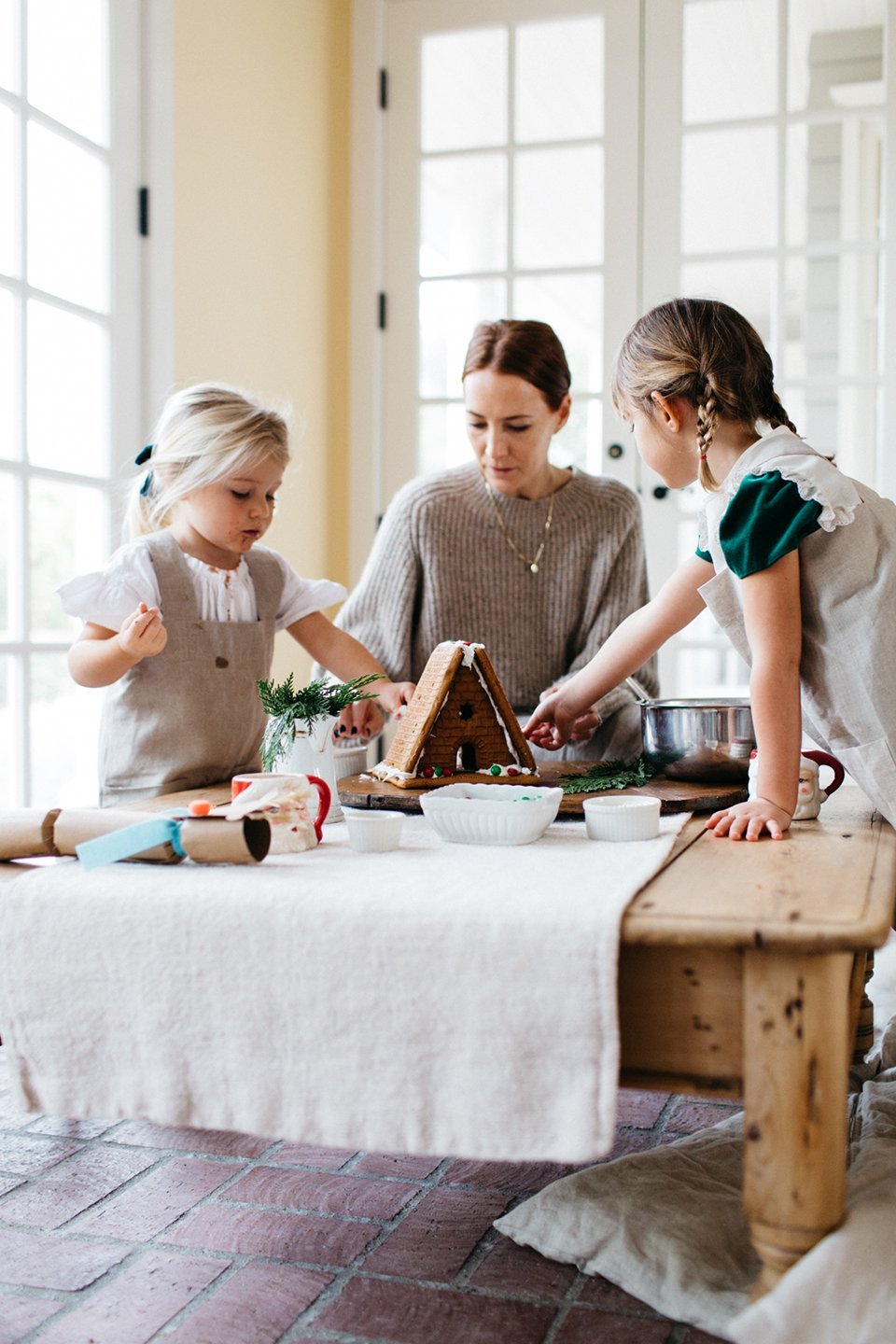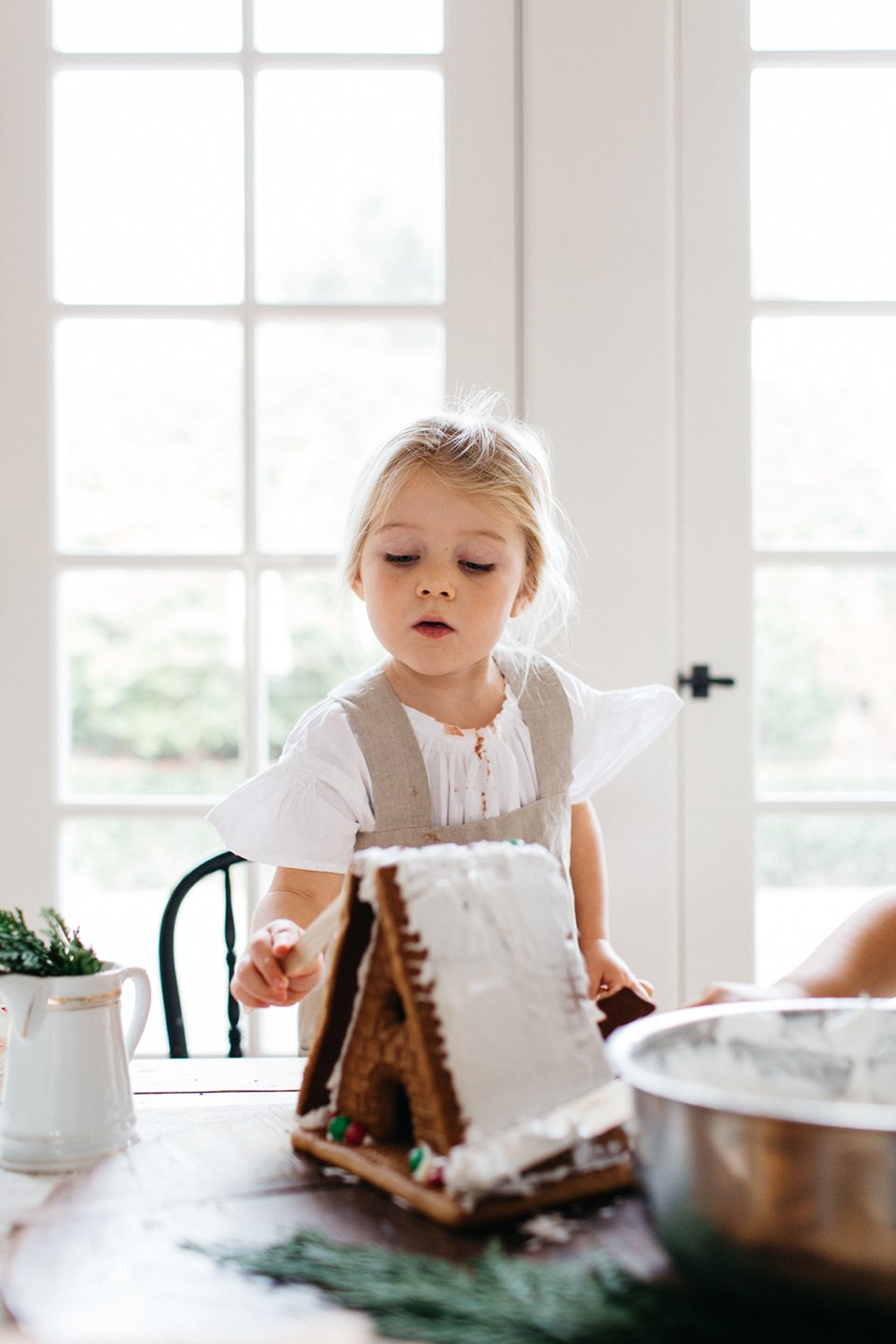 A hot chocolate stain is the sign of a good time if you ask me! Also my favorite gingerbread kit is from Trader Joes (seen here), but they go fast so mark your calendar for next year.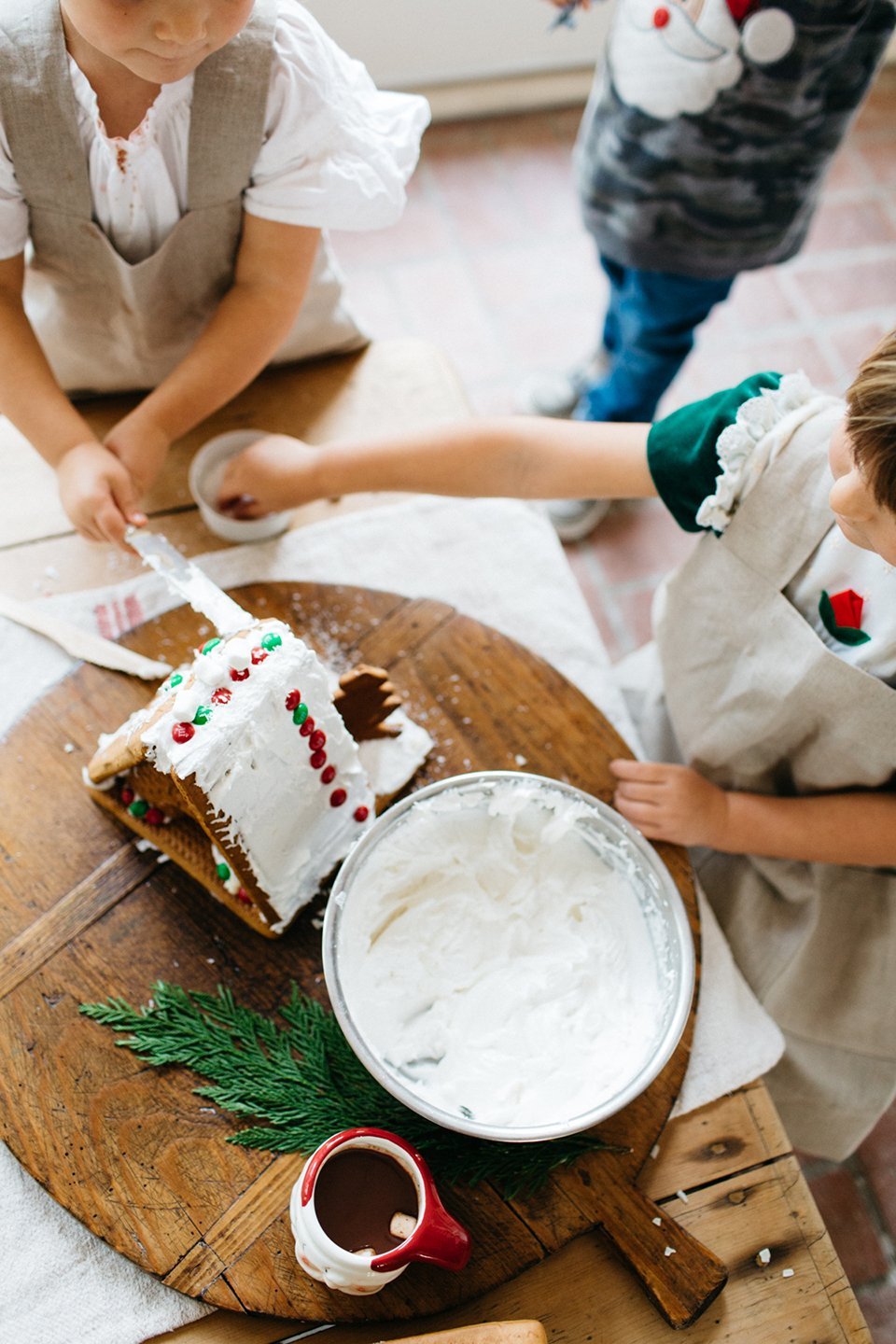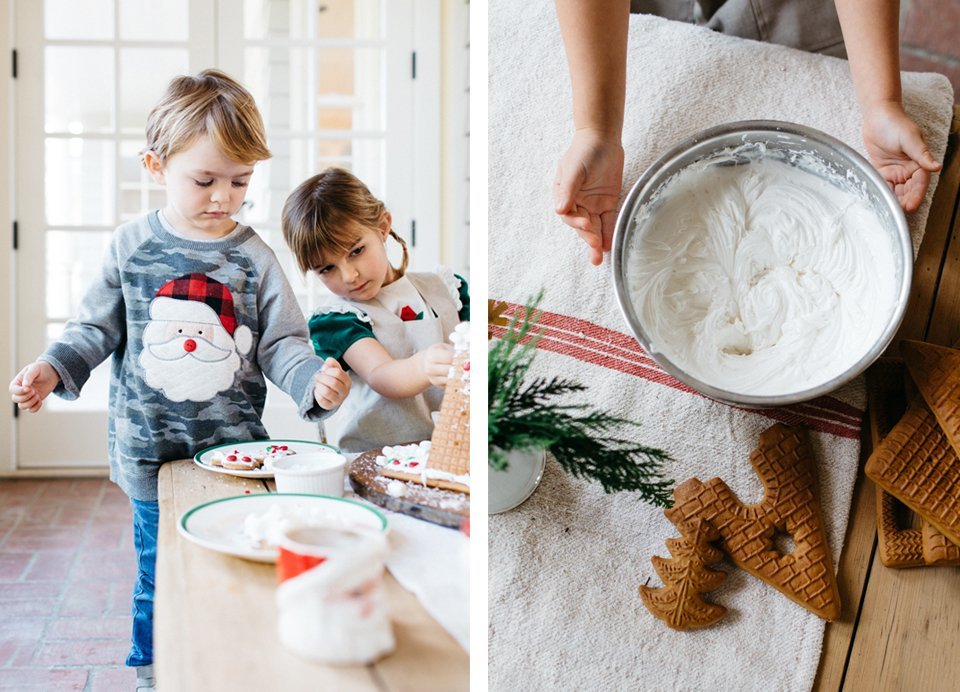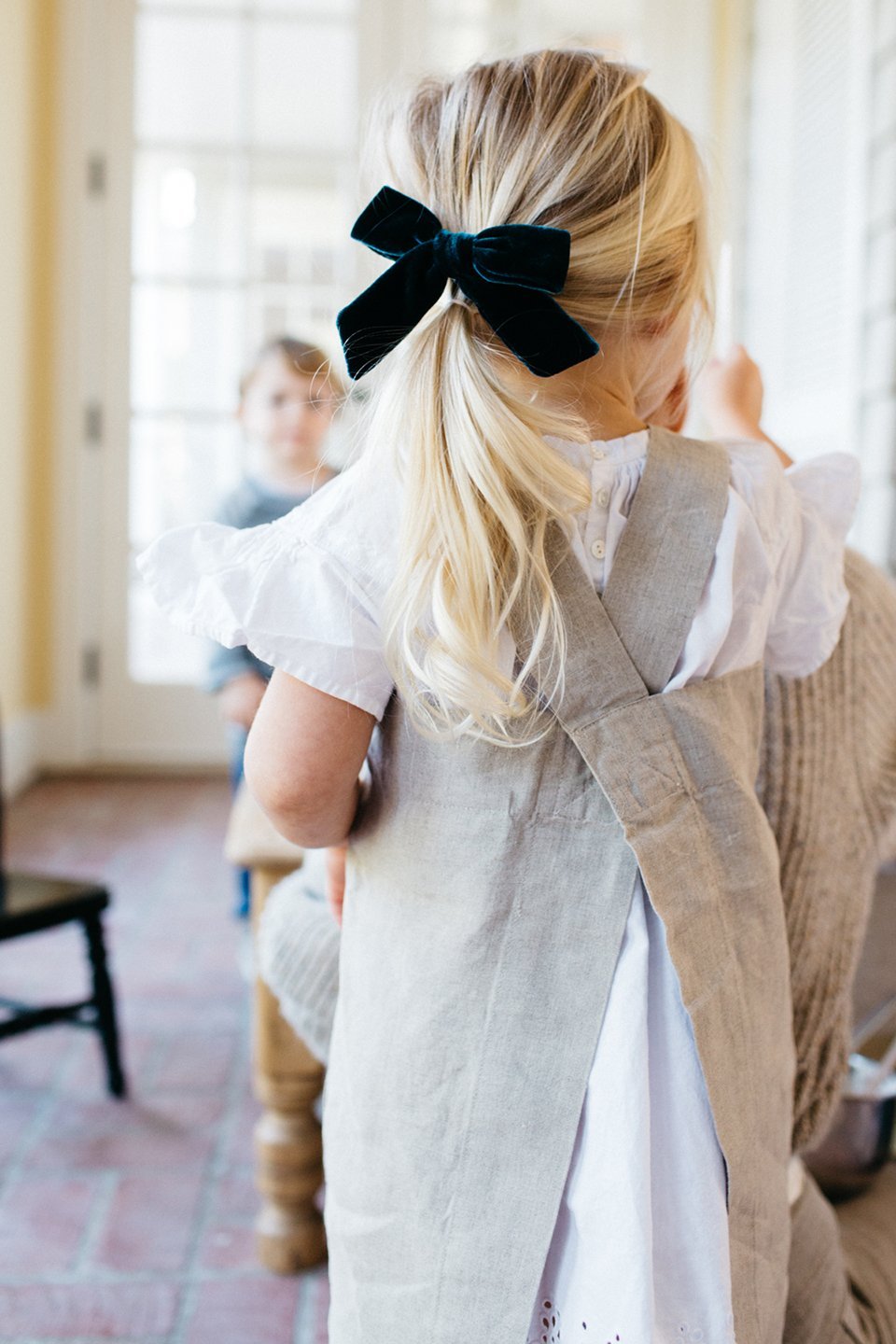 The back of the Rough Linen pinafores is too sweet. Velvet bow by Wunderkin.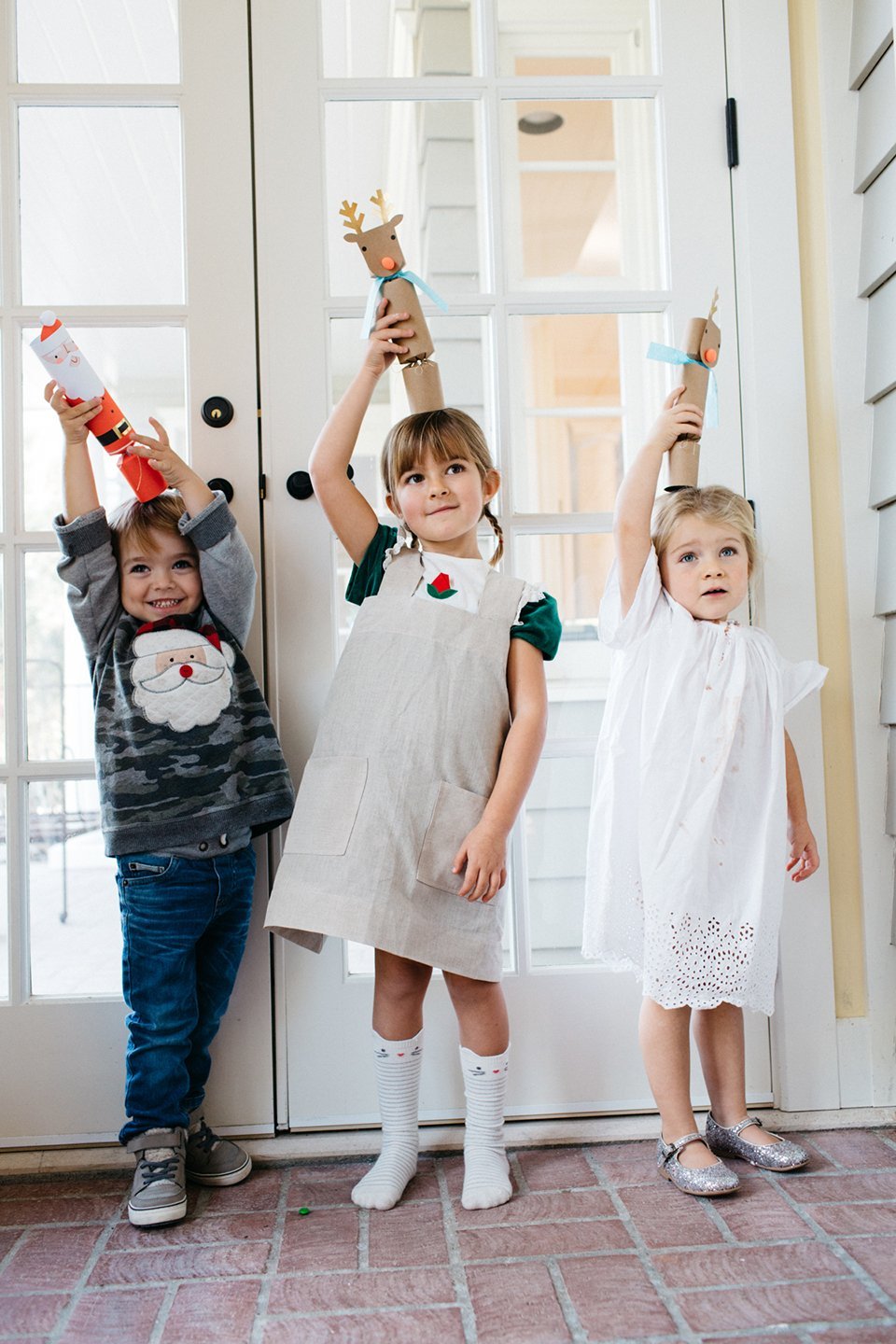 The Meri Meri crackers were a hit. Each one comes with a toy, joke and metallic paper party hat to wear. Plus how cute do they look on the table too?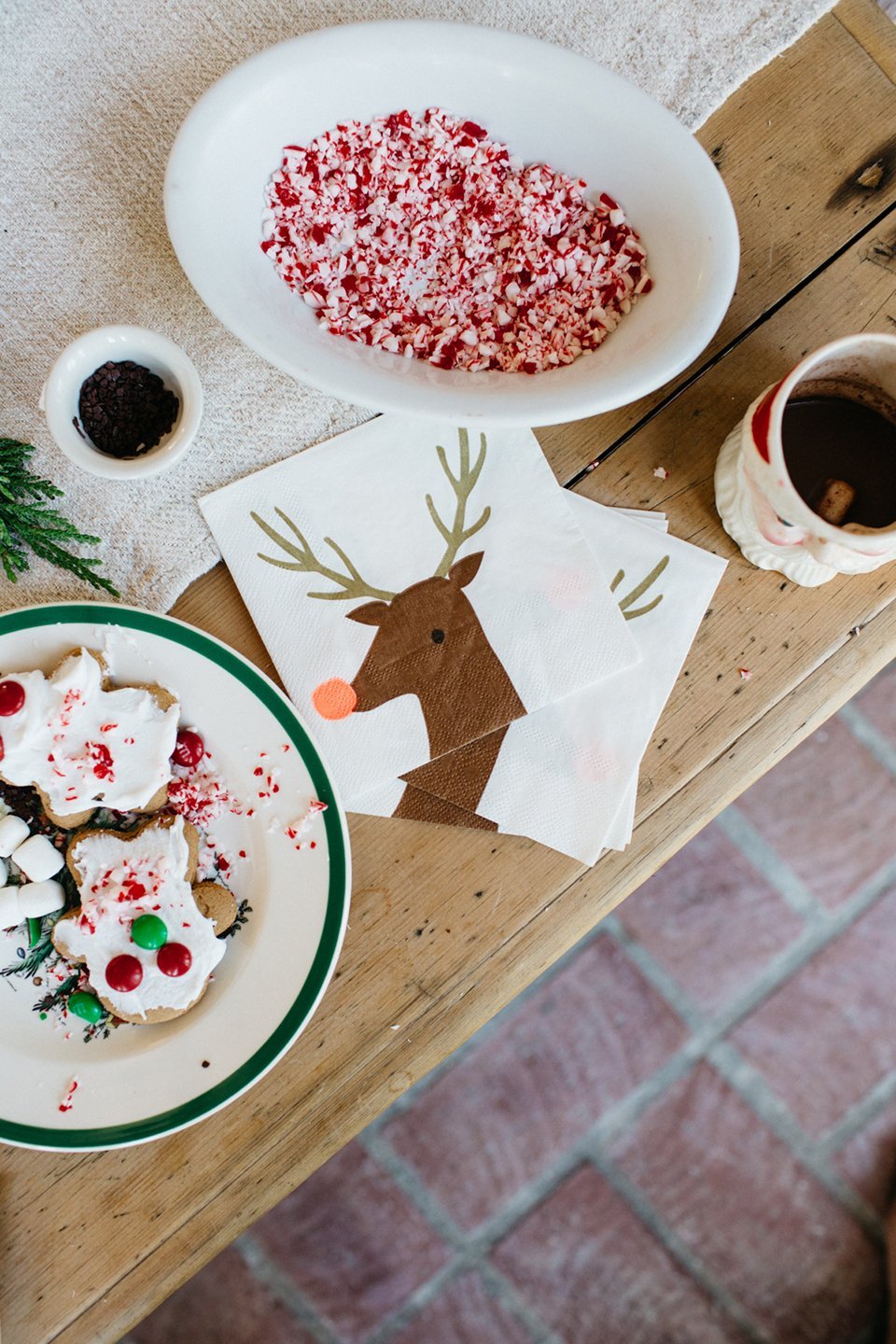 Decorating aftermath made extra cute with reindeer napkins.
Shop:

Photography by Sara Prince