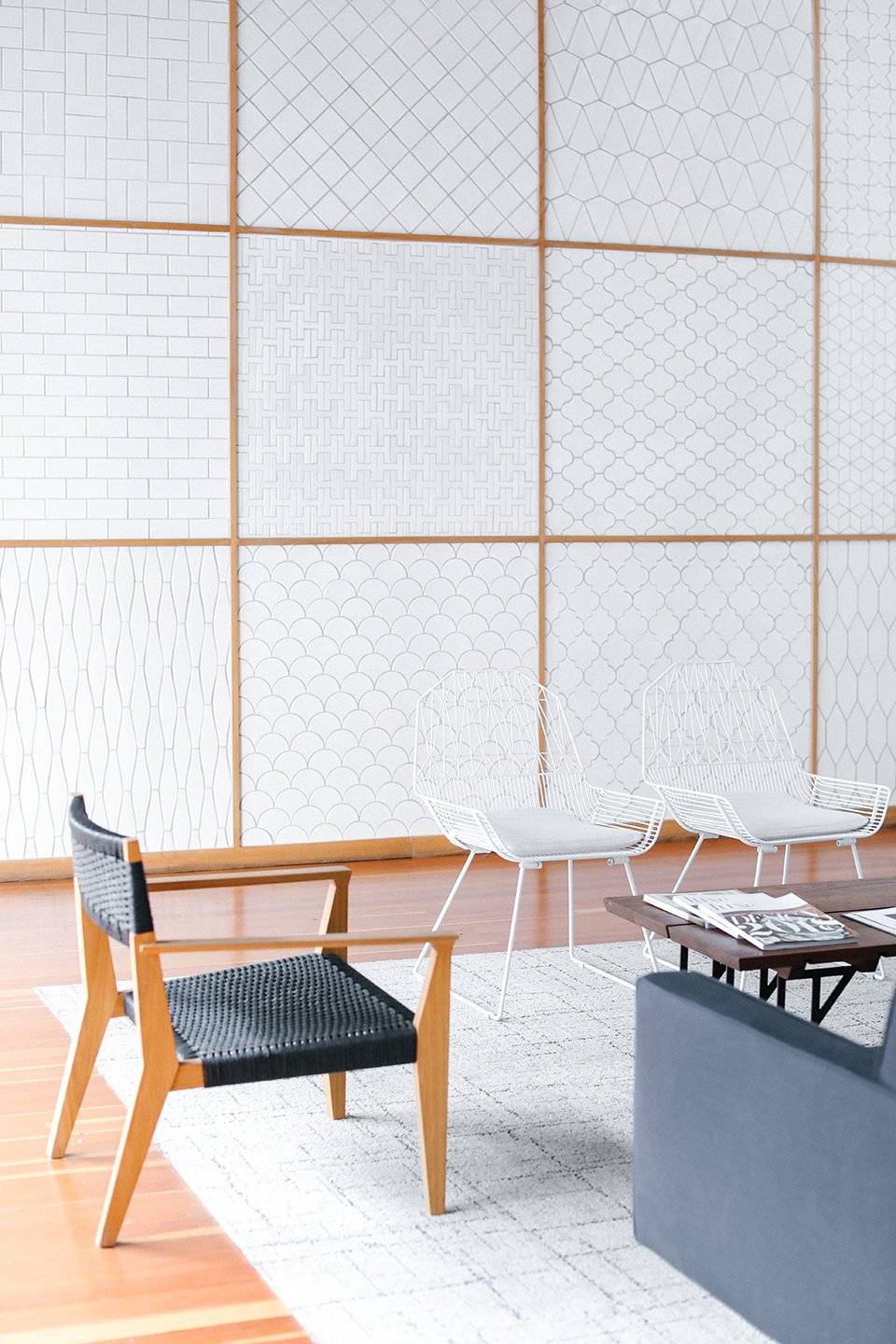 When we first bought our house, the first thing Todd and I started doing was saving images left and right. We knew the modern approach we wanted to take but needed that outside perspective to help us bring it all to life. Enter Caitlin Flemming a fellow blogger/interior designer who took one look at a tile we had our heart set on and said, it's Fireclay Tile! From that moment on we knew we wanted to use the beautiful, hand-made tile that is made (sustainably) in our very own Golden State.
The deeper we dove into all the cool shapes, colors and combinations (the options are endless!) the more excited I got to see our kitchen and bathrooms come alive. Because there are so many color tones and choices to be made—fall down the rabbit hole on their instagram, @fireclaytile—Caitlin stopped by the Fireclay showroom in San Francisco (her stomping grounds) and got a firsthand look at the designs and helped us finalize our picks. I'm giddy over what we decided on which is a modern look with a soft neutral, sophisticated vibe. Here are some highlights from Caitlin's visit.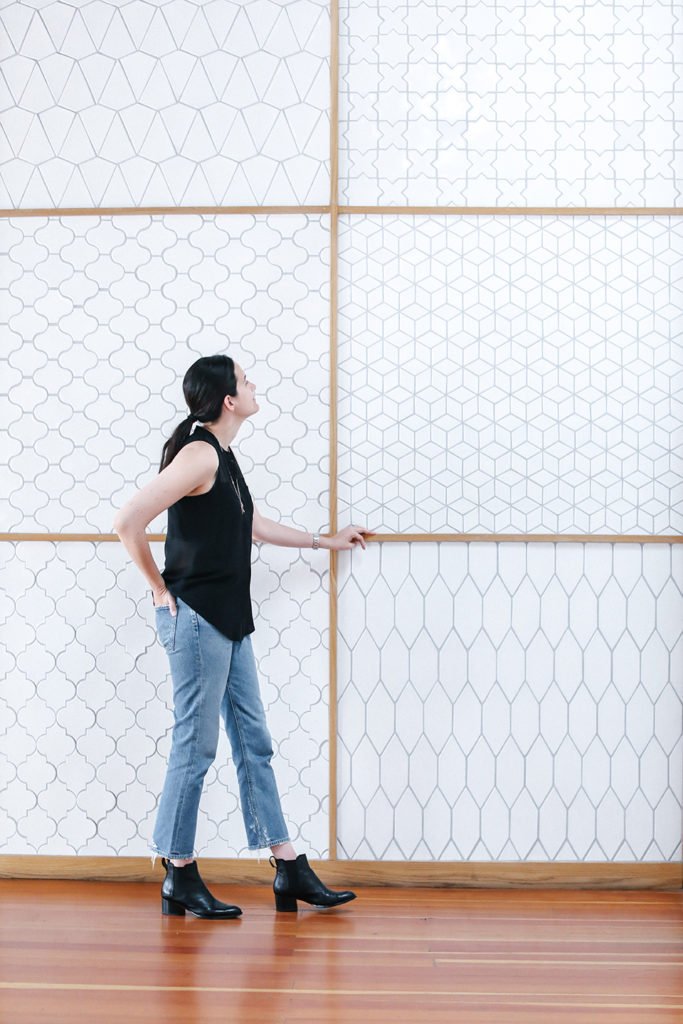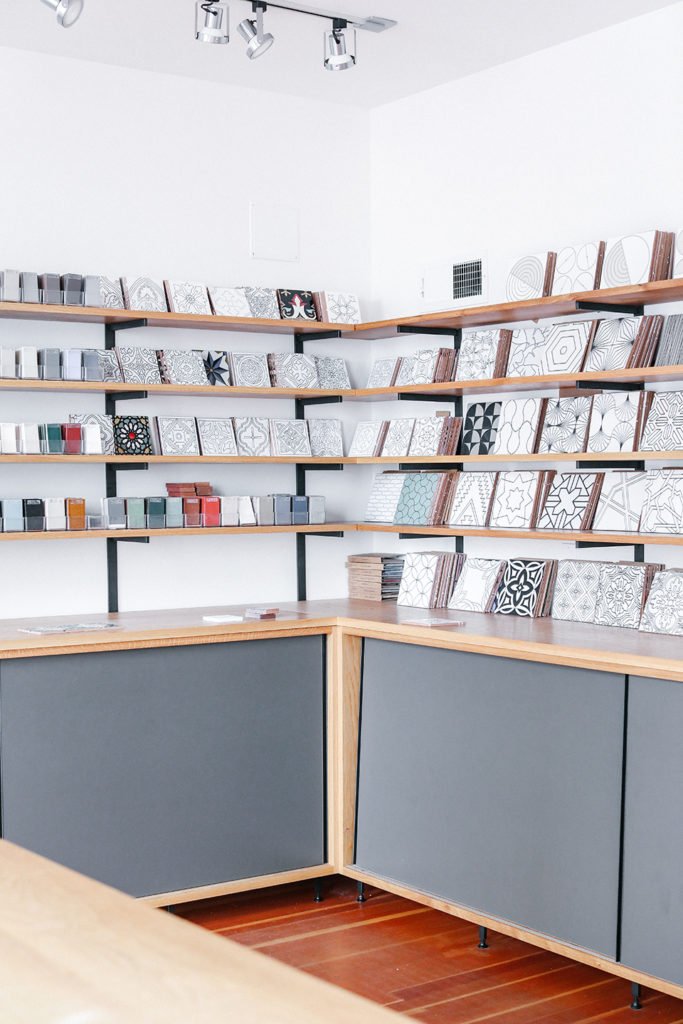 Caitlin scoping out the tile  shape we chose for our kitchen backsplash—middle square on the right. Also, one big lesson in home design, never pick colors from your screen, always get a firsthand look especially when it comes to tile. Fireclay Tile will send samples once you have zeroed in on the shapes and colors for your project. 
Some of the soft neutrals we went with throughout the whole house.