We've officially been in our house for a month plus now! Crazy how fast time flies. While we're still settling in and furnishing here and there, I'm excited to show you one room, the most lived in and important one, today—the kitchen!
The first time I walked through the kitchen I had a hard time seeing past the linoleum floors and cheap blue countertops.
But lucky for me, Todd's in the biz and laid out what we could do with the space. The biggie was closing off a nook that housed the washer/dryer and water heater and making a separate laundry room that you could enter from the opposite side/hallway. Which made me jump for joy since our laundry set up before was in the garage and not glamorous at all. The other option was to open up the room completely into the adjacent living room, but that meant ripping out a fireplace and spending quite a bit more.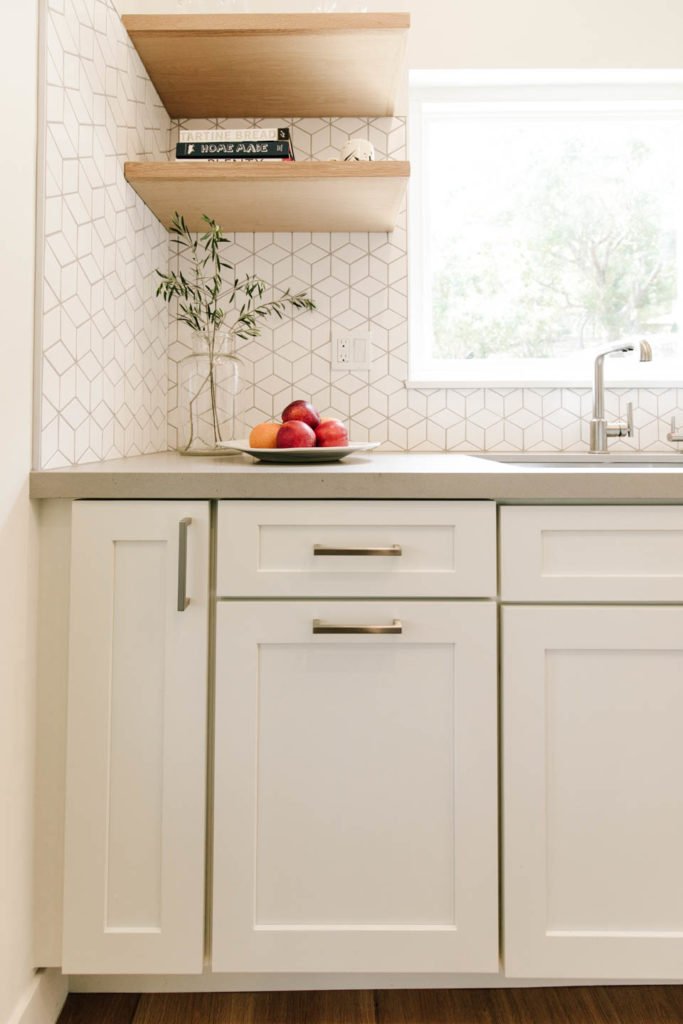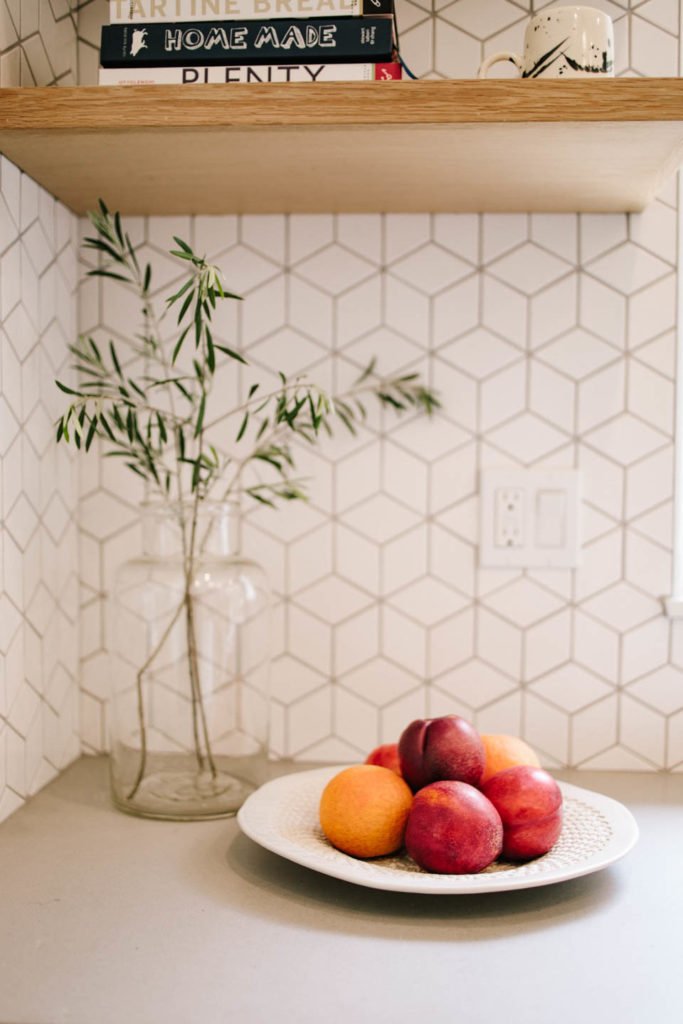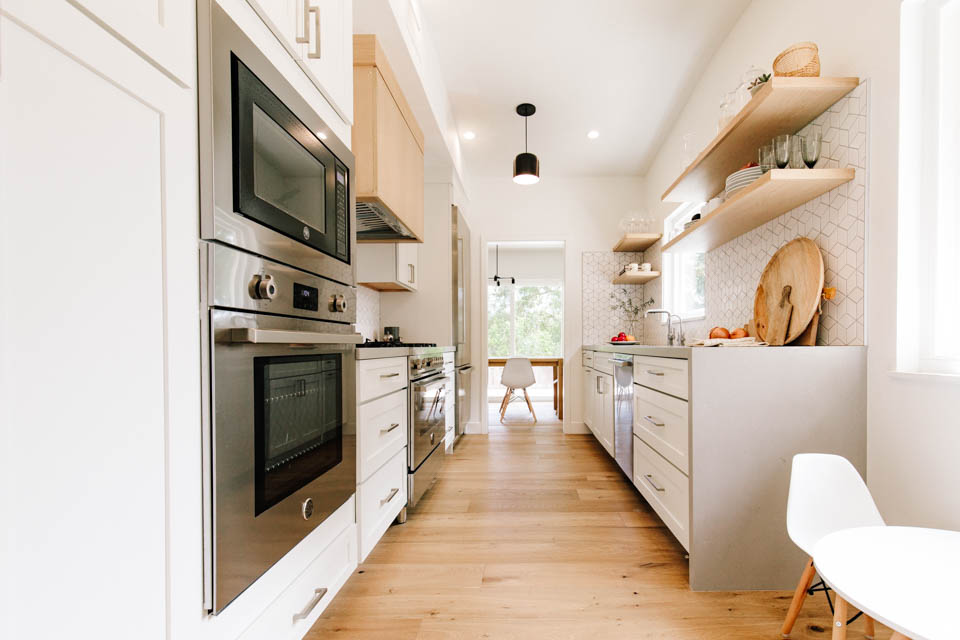 Design wise, we knew our approach to the entire house would lean towards a modern vibe. Since it was built in the late 50's we decided to keep it simple, sleek and minimal. While browsing images for inspiration we discovered a tile pattern from Fireclay Tile that we knew we wanted as the back splash. It was the small diamonds (we chose white gloss), a cool geometric design that we wanted to pair with custom white oak open shelving. From there we fell down the rabbit hole with Fireclay Tile and ended up using it in the rest of the house—with some help from Caitlin Flemming. More to come on that!
From there we based the entire look of the kitchen on the backsplash and chose a slate gray countertop, gray grout, stainless steel appliances to match our Kohler Strive sink and Purist faucet. We accented the room with black Donna pendant lights from Schoolhouse Electric that really brought in a modern touch. Here are all the details of our beautiful new kitchen!
Some fun Before and After Shots…