With all the hundreds of outfit posts I've done over the years, it might come as a surprise when I say this is the first well organized, custom, walk-in closet I have ever had—which if you ask me, totally calls for a "hallelujah," and a slightly spastic happy dance. But really this was one of the most exciting aspects of our new home that has made my life (and job) ten times easier.
My previous closet was a scary black hole, I couldn't even see 80% of my shoes and then there was the hilarious moment of the entire rod crashing down in the middle of the night, giving us a minor heart attack, because there were so many clothes hanging on it—oops! So when I met with our consultant from California Closets to design our master closet, I almost gave her a hug I was so excited.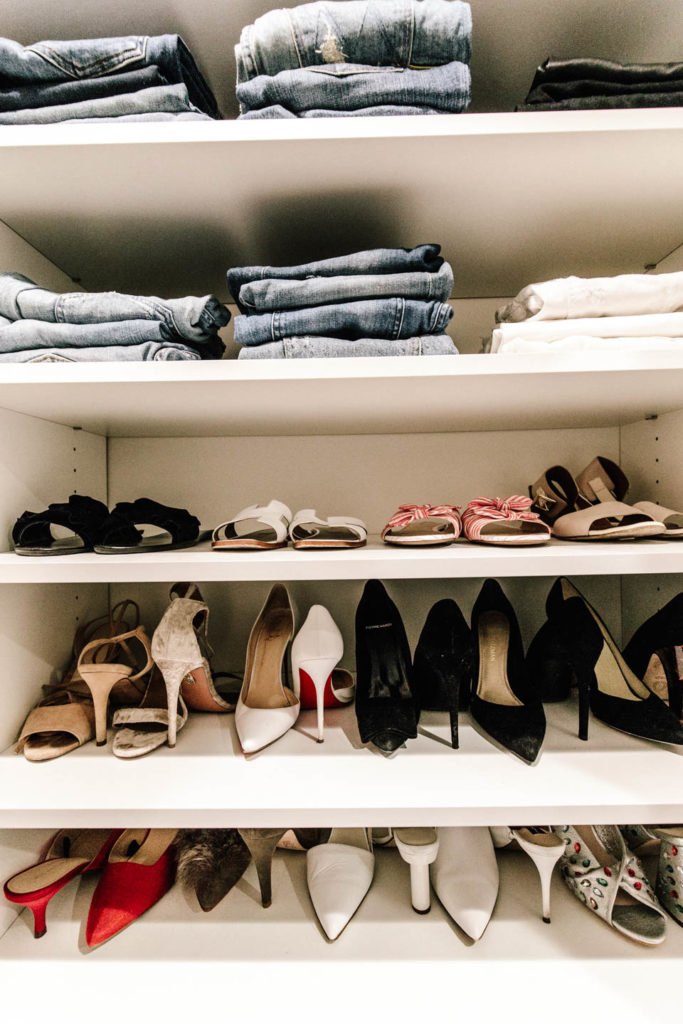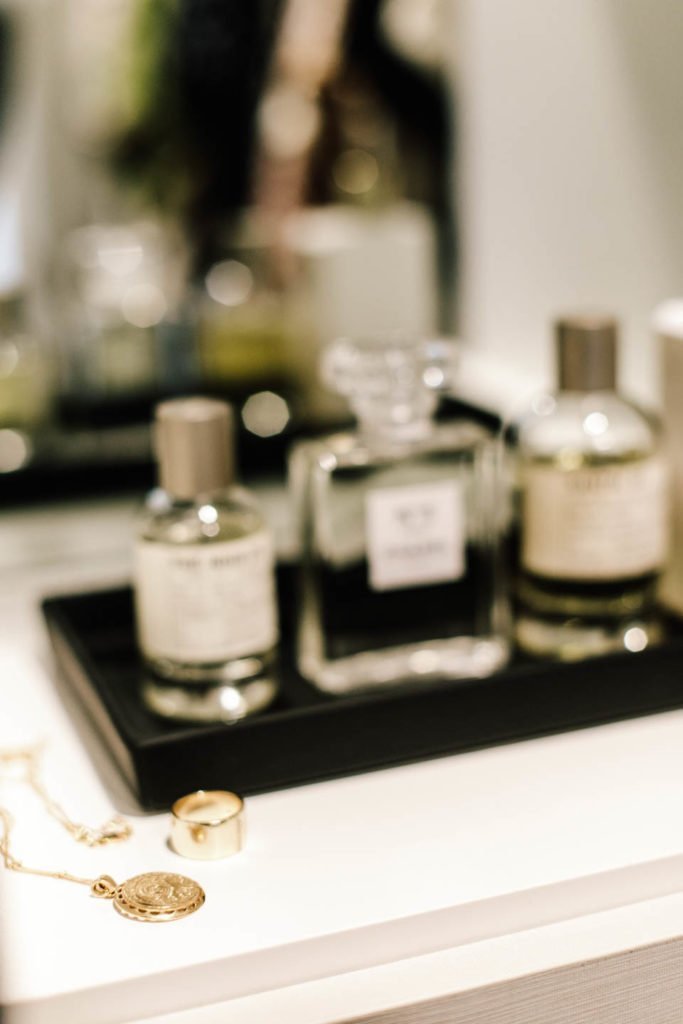 Naturally, she was full of wisdom and knew exactly what we needed based on a quick conversation of my collection of shoes, handbags, denim etc. Then she had some clever ideas of how to make the space function to it's fullest and make it a special place to get ready every morning—i.e. my mini vanity and mirror where keep my perfume. She suggested a hidden hamper (genius!) that looks just like a drawer, a rod that I can pull out and hang outfit options on, dry cleaning or samples that I'm returning, and a drawer with a jewelry insert—my favorite element.
Every bit of this closet works perfectly. From the space for my smaller handbags to the hanging section for longer dresses and coats, it all functions so beautifully making the process of getting dressed fun again.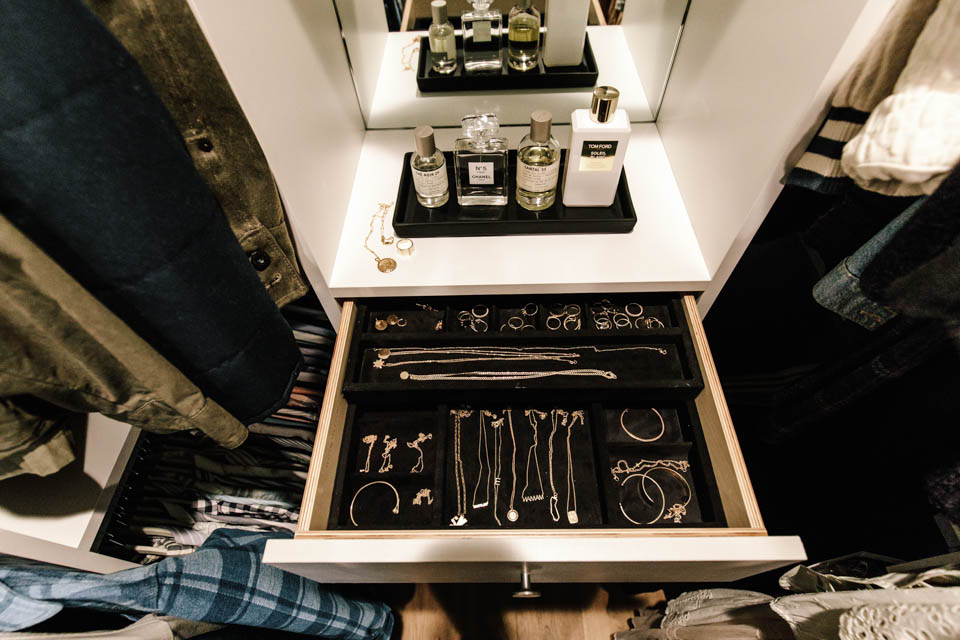 As I mentioned, this is one of my favorite elements of my closet—the jewelry drawer. There are two levels, the top one slides forwards and backwards revealing more underneath, and the black suede is perfect for seeing smaller pieces. I have a lot of dainty gold necklaces and rings so this was much needed. 
Closet Details
The design of our closet is a hybrid of floor-mounted and floating sections. The wood is white, drawers are Classic White Linen, knobs and rods are matte aluminum. We went with the fluted matte aluminum rods that work so well with the Classic Linen. 
Be sure to check out Elin's closet with California Closet as well!