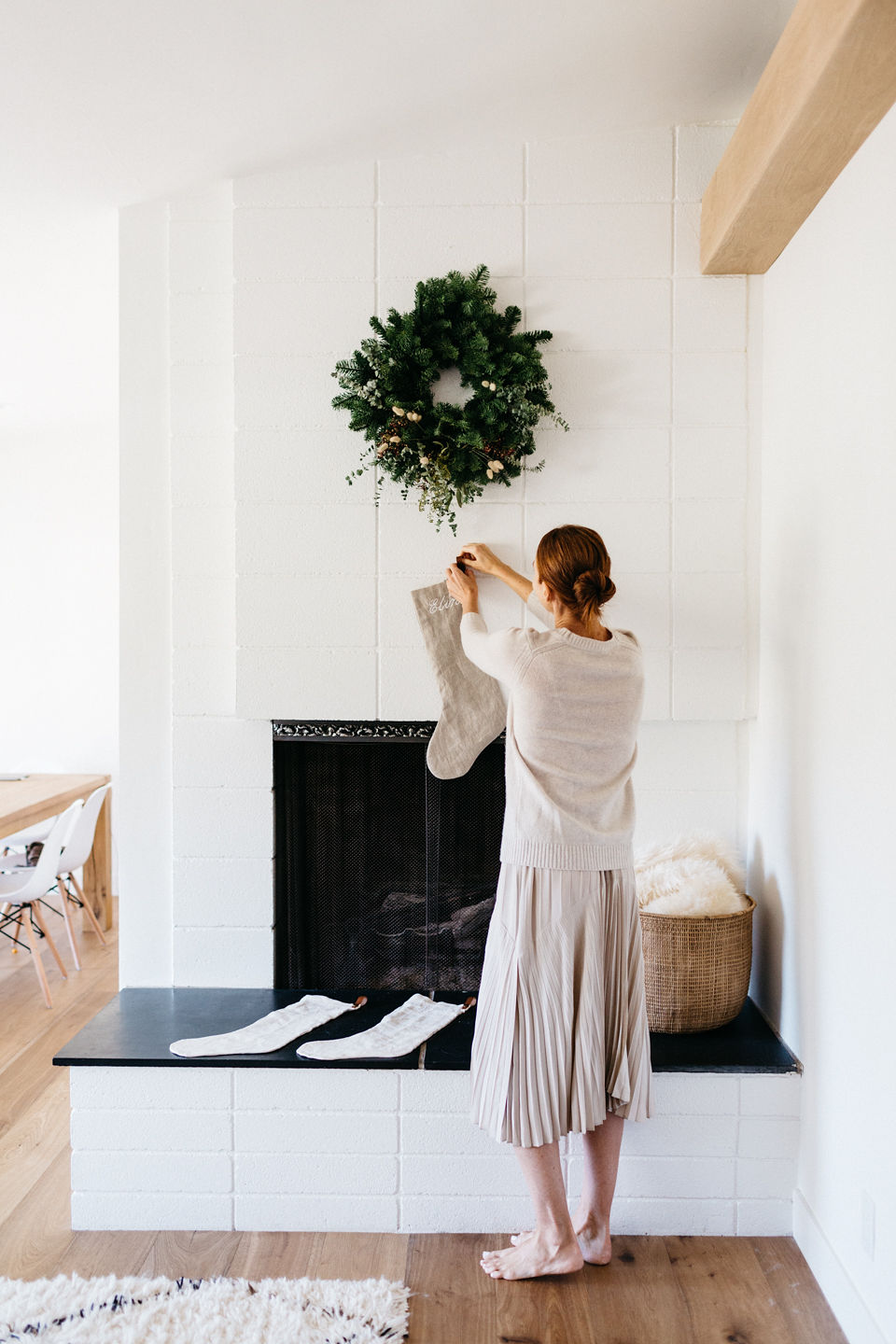 We've been having the best time lately soaking in the holidays in our new home—our first Christmas here and it feels so good! We picked up our tree last week and I even got crafty and dressed up a basic wreath with winter foliage (Eucalyptus leaves, rabbit tails and minimal blooms that would try nicely). Heck we've even squeezed in a movie night watching Christmas Vacation—next on the list is The Holiday. 
Decking the halls with all the merry bells and whistles takes a few essentials and a great source like eBay to have them shipped directly to you—less stress more fun! And, fun fact, 81% of eBay merchandise is brand new with the option to "buy now" so you can skip the whole auction part. I've used it recently to hunt down an old Hallmark ornament I remember from my childhood to getting a new Dyson vacuum that makes clean ups (from parties to needles from the Christmas tree and wreath) ten times easier. Dyson has always been our first choice because they're so easy to just pick up and use, not to mention lightweight and sleek looking. We have two that we use on the regular. The Dyson V7 Animal is great for cleaning all the floors and carpets in the house, while the V6 Trigger Handle we use for small messes in the kitchen (mostly from Elin, ha) and cleaning our car interiors.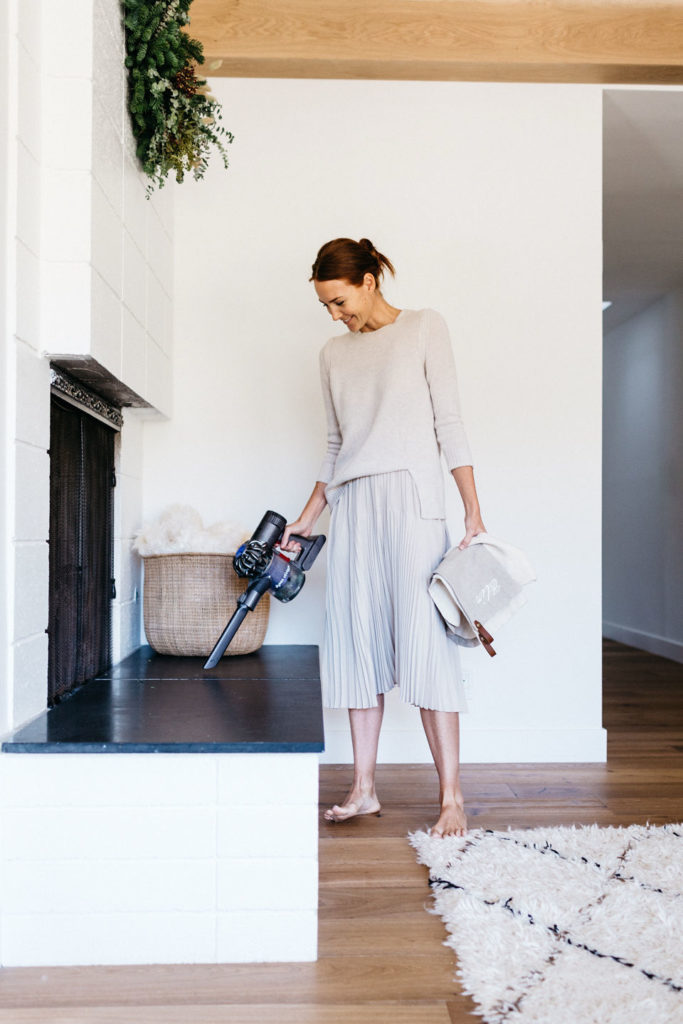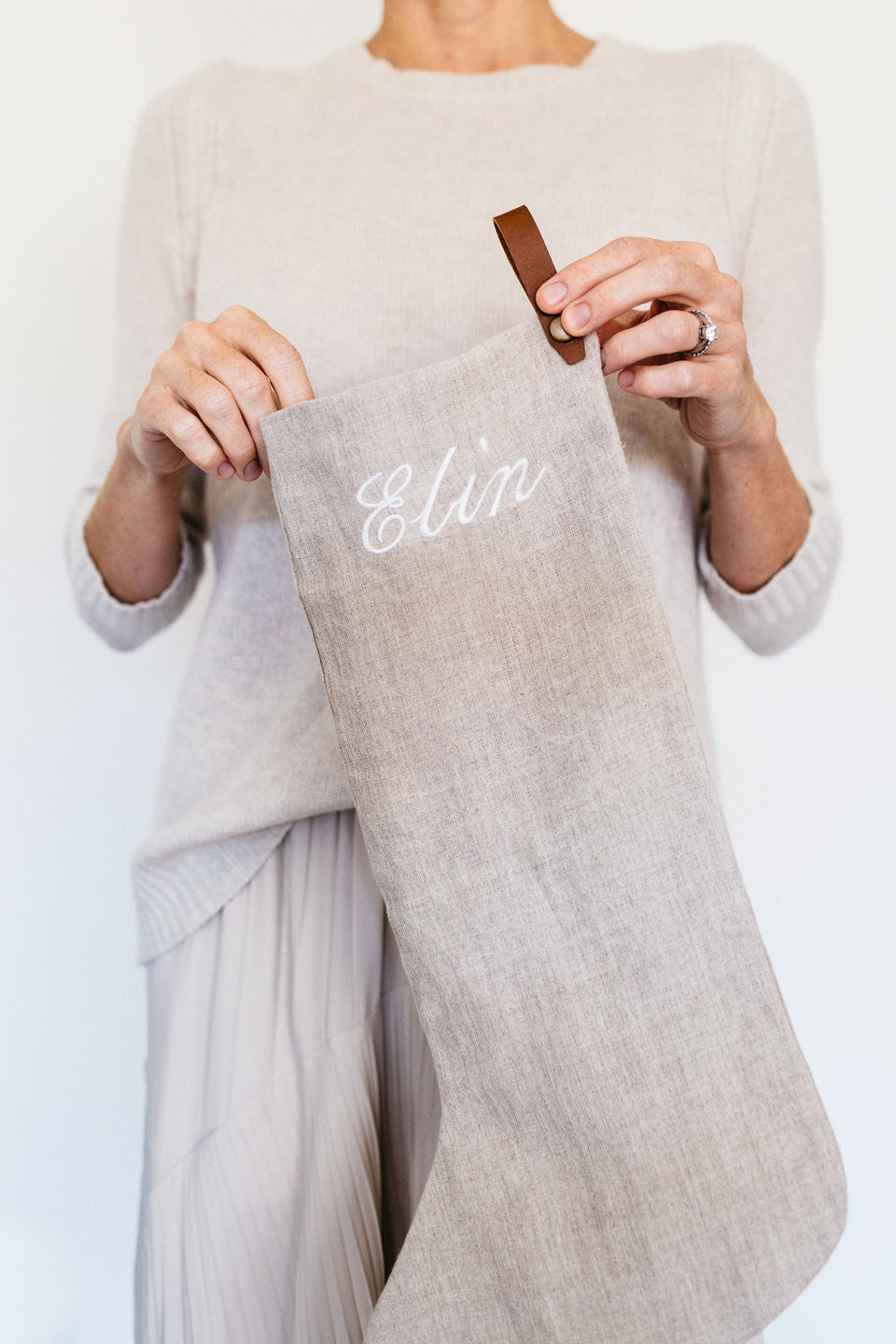 Some people use the same stockings every year, I have a tendency to fall in love with new ones every year.
Maybe one year it will stick but I had so much fun searching for simple natural linen ones that I had embroidered with names—similar find to the one pictured here. 
Fill the house with subtle holiday scents like Eucalyptus leaves, pine and spruce.  
Aside from breaking out all of our collected ornaments, nothing invites that holiday feeling more than the Nest Holiday candle. Every year we get a new one and it instantly puts me in the mood. Normally I'm not a holiday scent person, but this one is just so classic and good!