Nothing fills me up more with inspiration than traveling. Our recent trip with World Odyssey to Morocco was no doubt one that I'll forever savor and dream about repeating. I was utterly swept away by the bustling and mysterious Souks, amazing smells from spices and oils, hidden riads in the medina with incredible style, vast surrounding desert and the quiet sanctuary of the Atlas Mountains. Our seven day stay was like a dream thanks to the amazing team at World Odyssey who thought of just about every detail making our journey incredibly enjoyable and smooth. Here's a look at our first day in Marrakech, dubbed the red city because nearly every building is a pinkish/rust shade.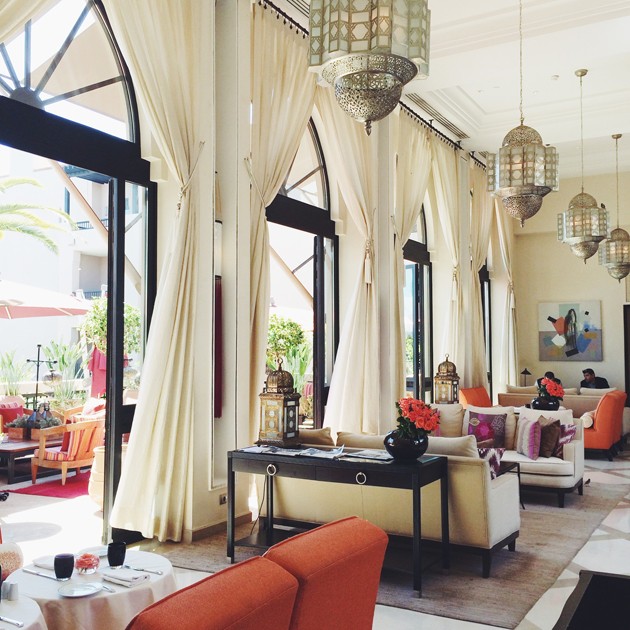 Checking into the breathtakingly beautiful Four Seasons Marrakech. This room was our favorite to lounge in and sip mint tea after daytime outings.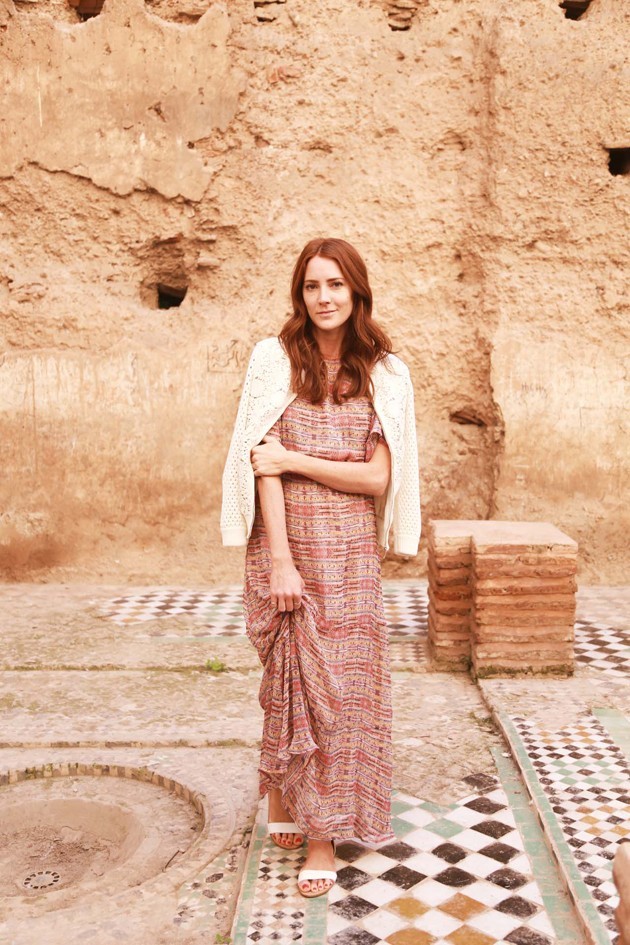 Exploring the Bahia Palace in a Heidi Merrick Sahara dress, Tory Burch cardigan, Yosi Samra sandals. This dress was perfect for Morocco, I could have worn it every day of the trip.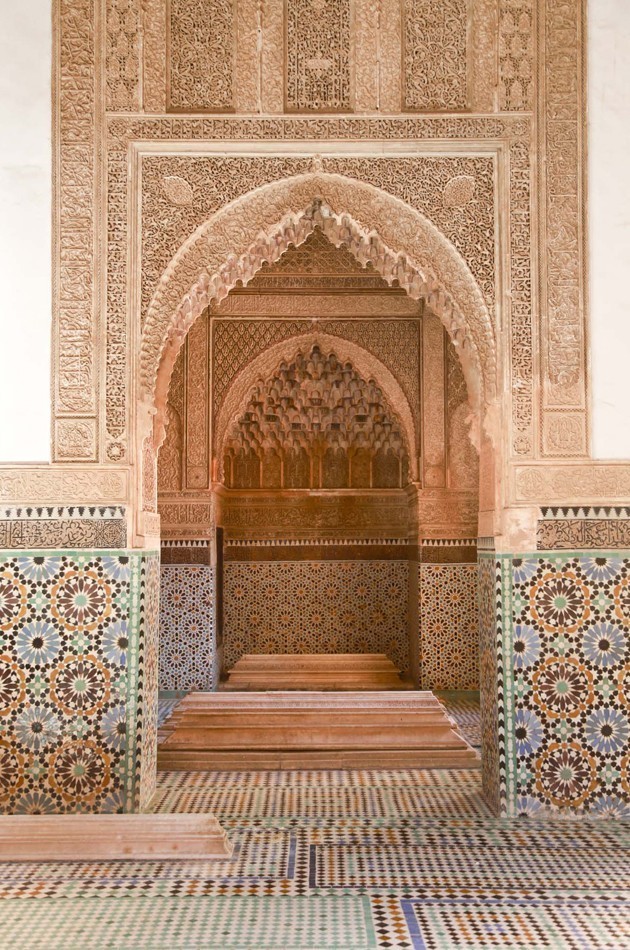 Intricate tile work at the Saâdian Tombs.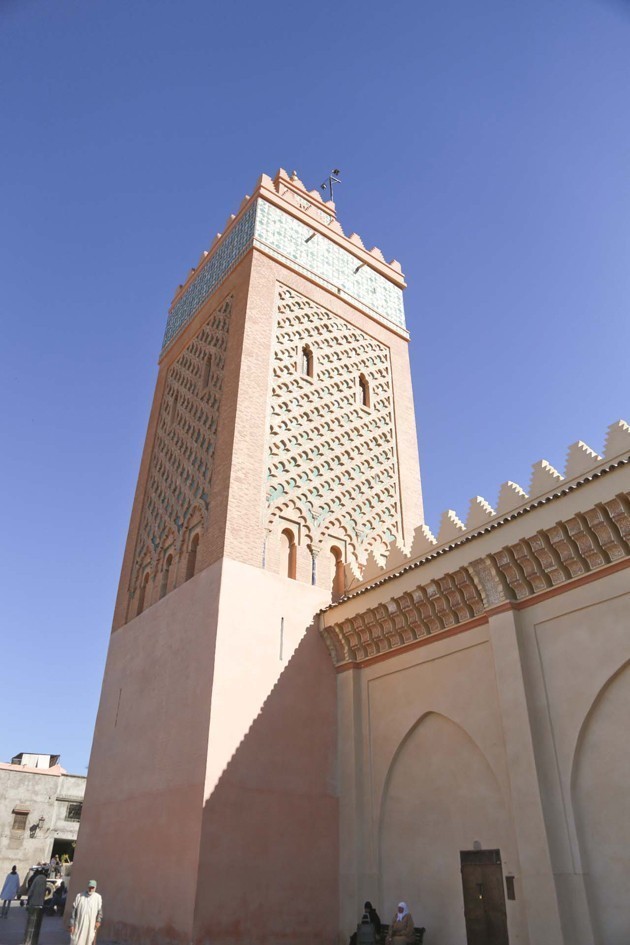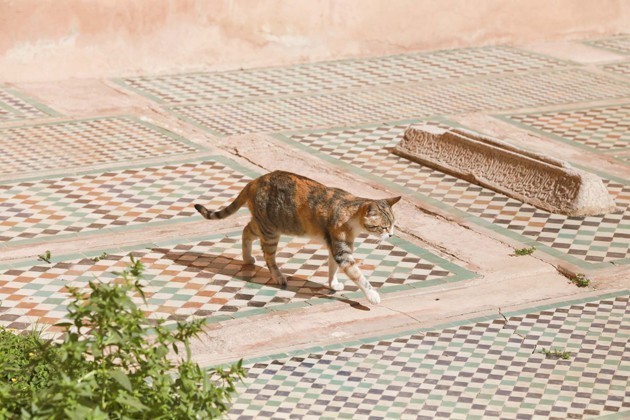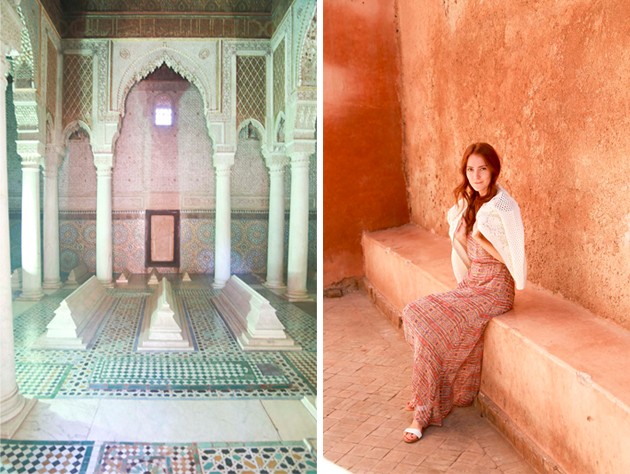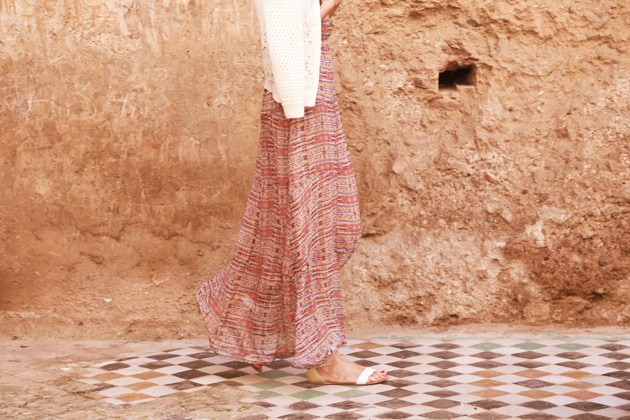 Hot days in Marrakech called for breezy, long dresses.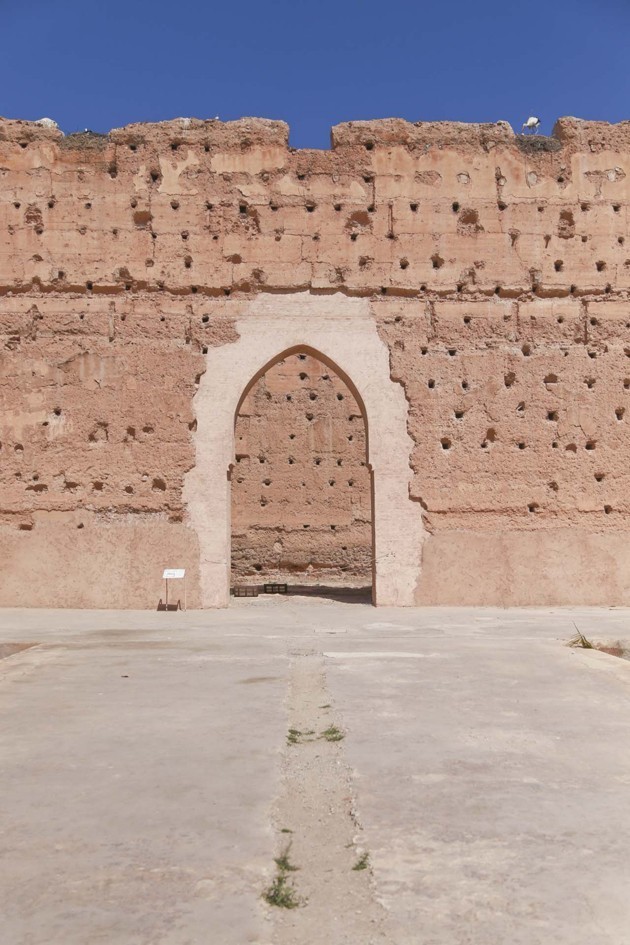 Bahia Palace, built in the 19th century for a grand vizier's four wives and 24 concubines.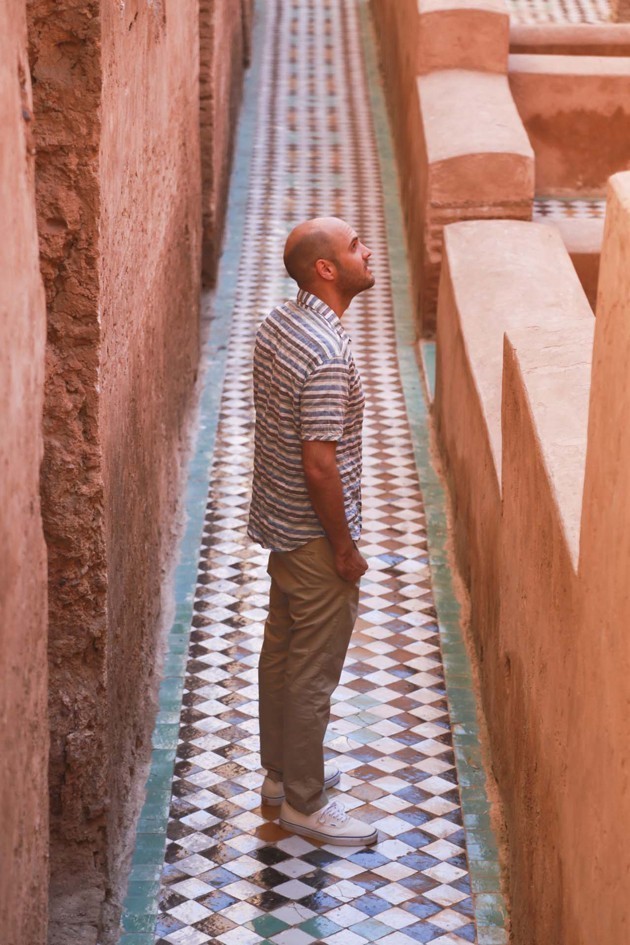 My adorable guy admiring Bahia Palace. CWST shirt and pants, Van shoes.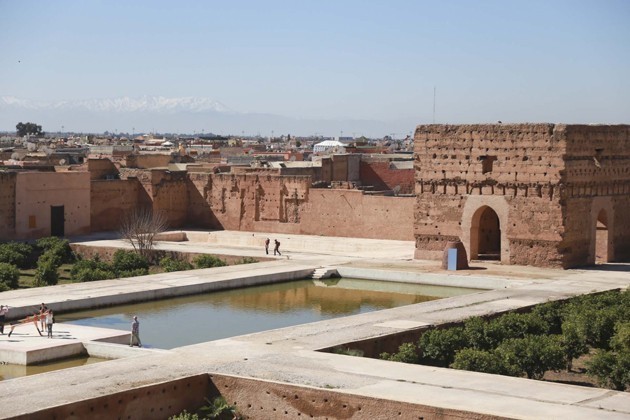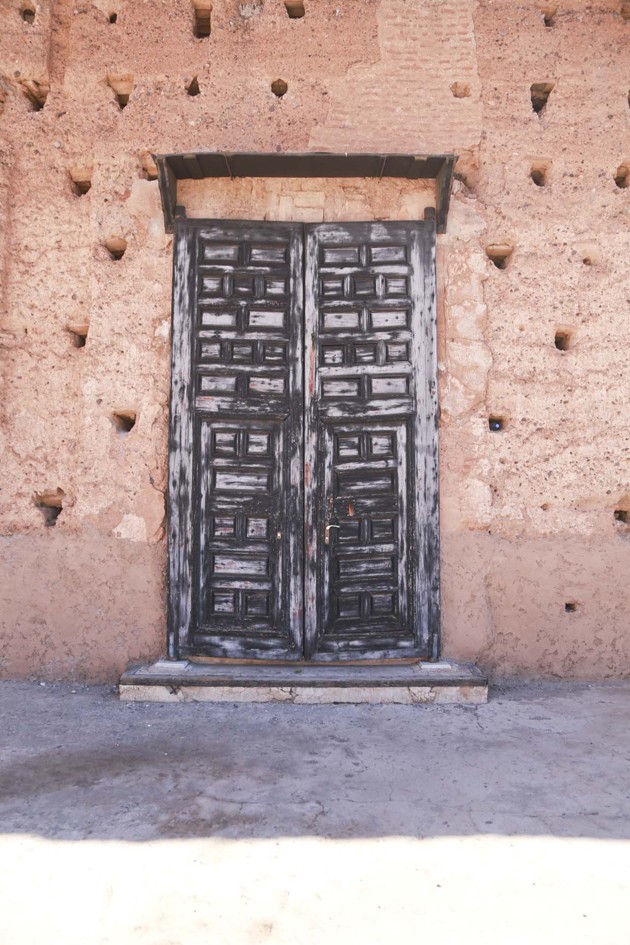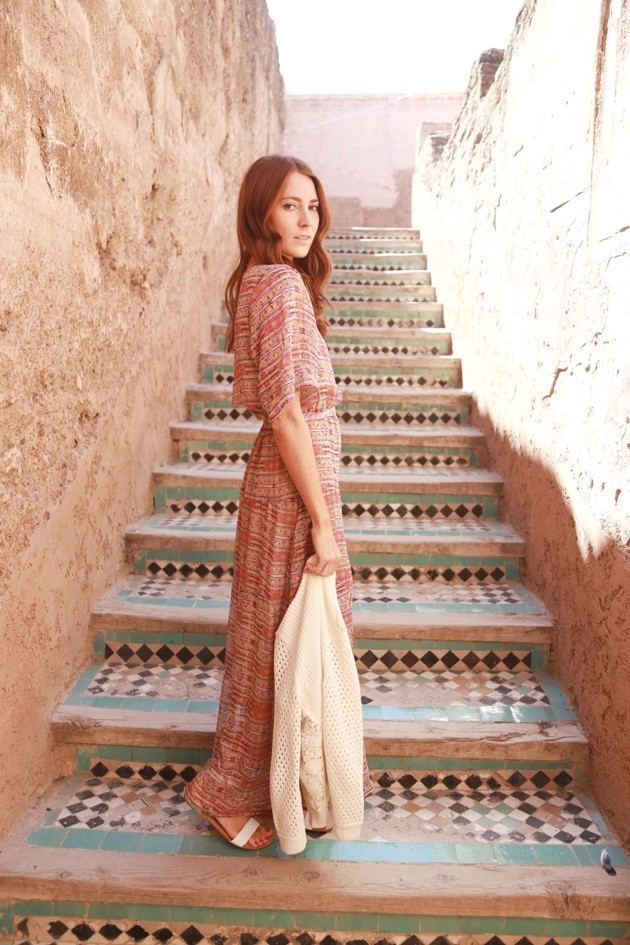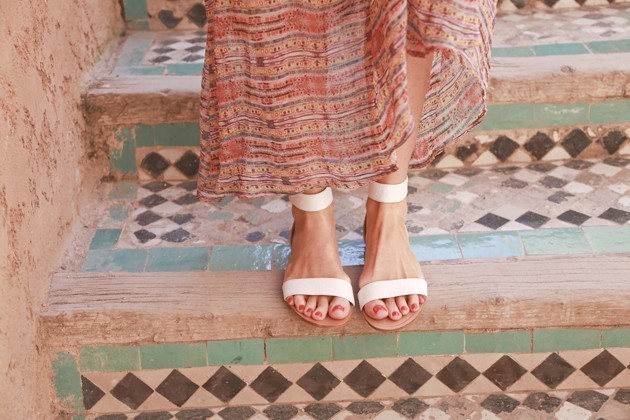 Yosi Samra sandals and a tile pattern I loved.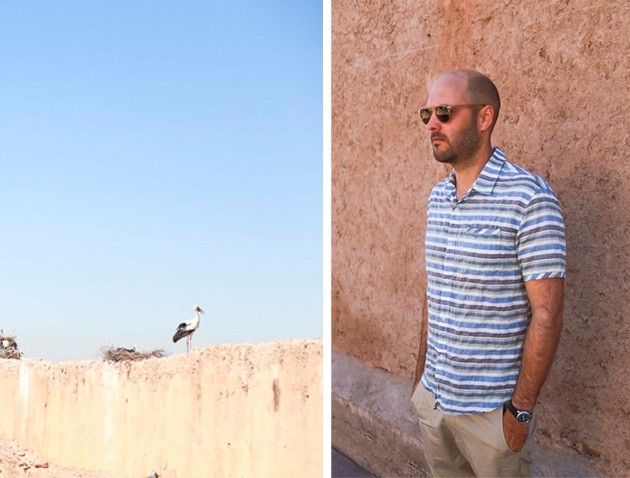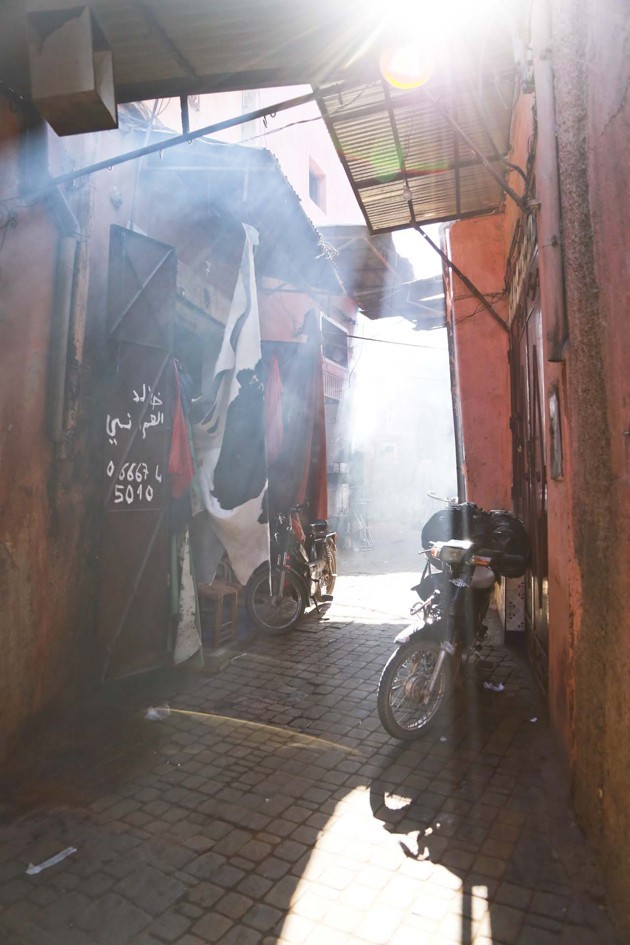 The maze of the Souks. I could have spent all day wandering these different alleys that were filled with artisan ceramics, textiles, jewelry, leather goods and so much more.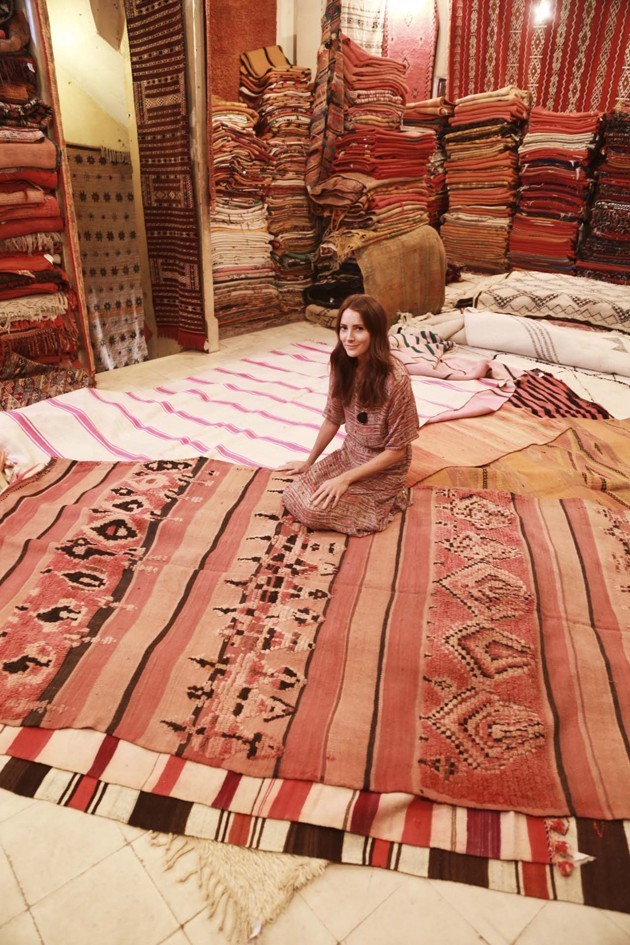 I became completely addicted to rug shopping. It's like treasure hunting because you can only see a fraction of the pattern when they're all folded in piles. Anything you're interested in they'll pull out and throw on the ground, one after the other. We ended up shipping a handful home.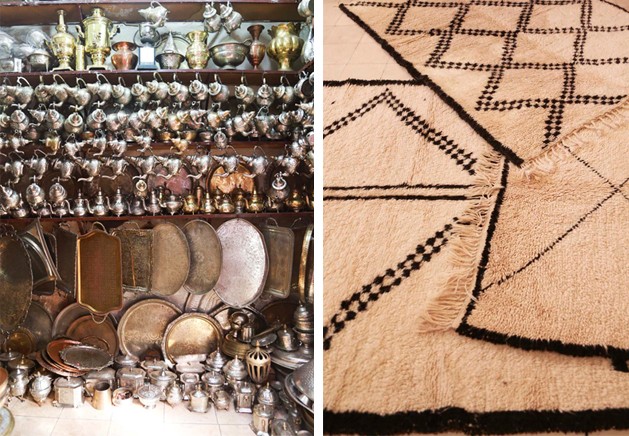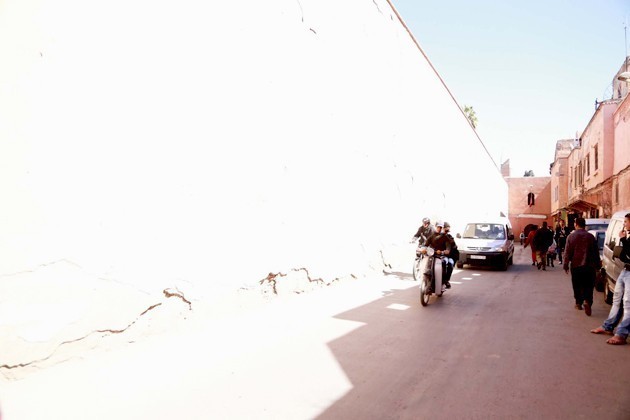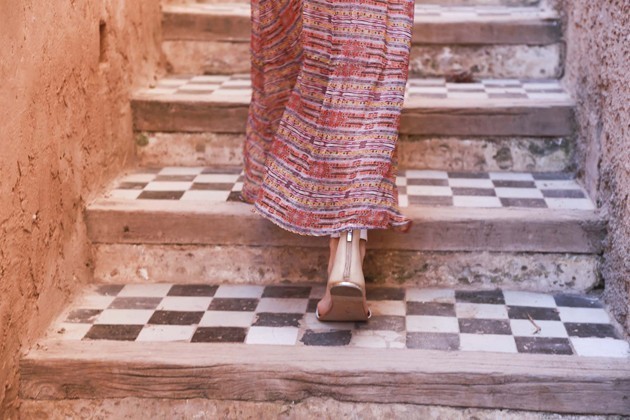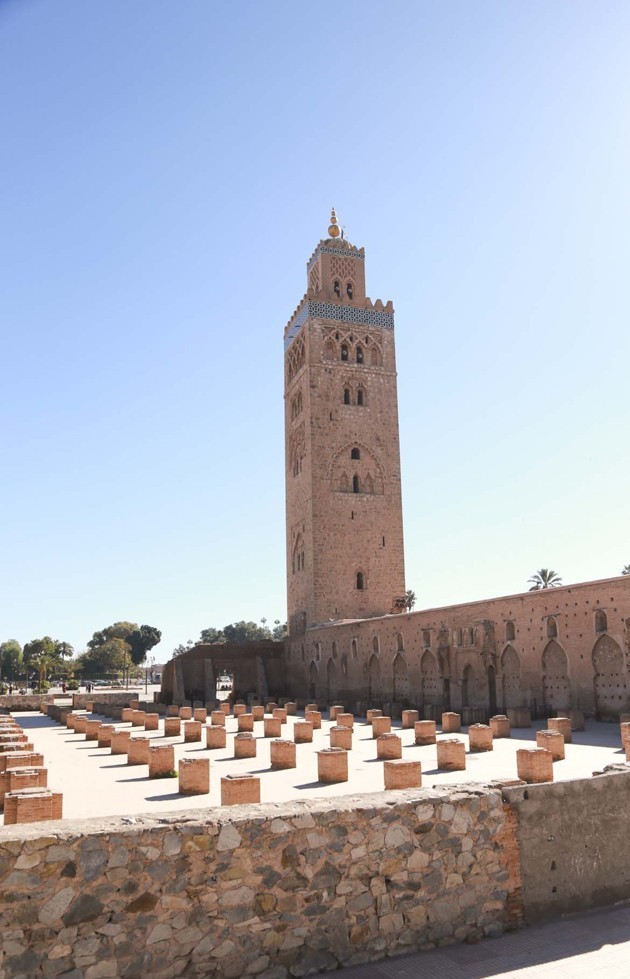 The Koutoubia mosque.
For more travel inspiration, check out our honeymoon with World Odyssey here, here and here.