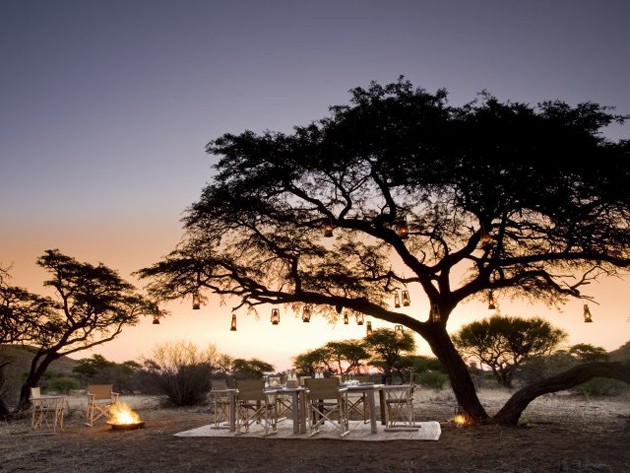 The other night we had dinner with family friends visiting from South Africa. For a good chunk of time we talked safari and listened to some of their experiences of camping in the bush, waking up to elephants walking near by and being in close quarters with a lion. I immediately felt the itch to plan another one soon. The timing couldn't be more perfect with the next World Odssey Travel Bug Tuesday stop: Tswalu the largest private game reserve in The Kalahari. The dry, sometimes harsh, climate of the Kalahari desert makes it one of the most untouched areas by man making the wildlife viewing one of the best. However at this lodge you get a private butler and field guide, so you're not exactly roughing it. When I read about sleep outs under the stars I was immediately transfixed by the thought of staying at this incredibly spot, not to mention amazing game drives (lots of rhino!) spa treatments, horseback riding and more.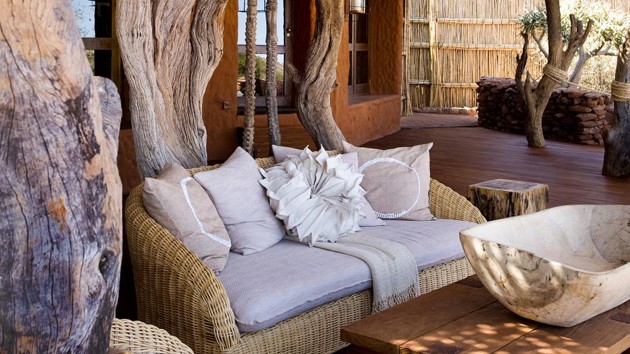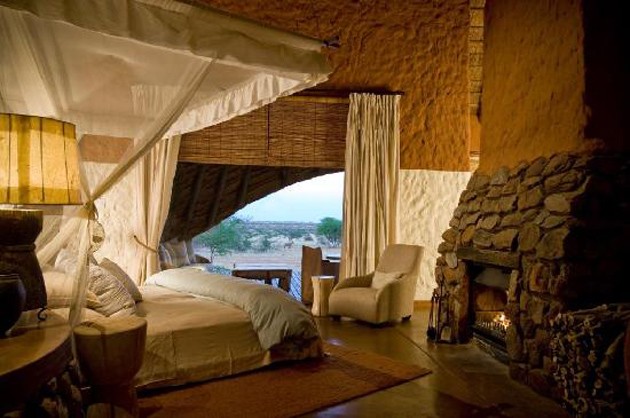 Luxury safari suites seem to always tug at my heart. There's just something incredibly romantic about them. This one is nothing short of an African dream. Fireplaces, a shady private terrace, indoor and outdoor showers and multiple bedrooms in some.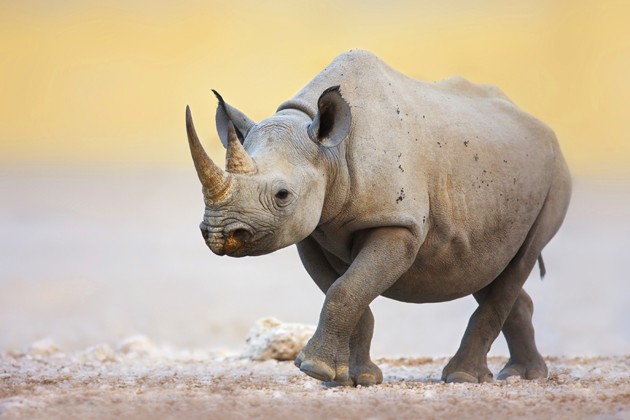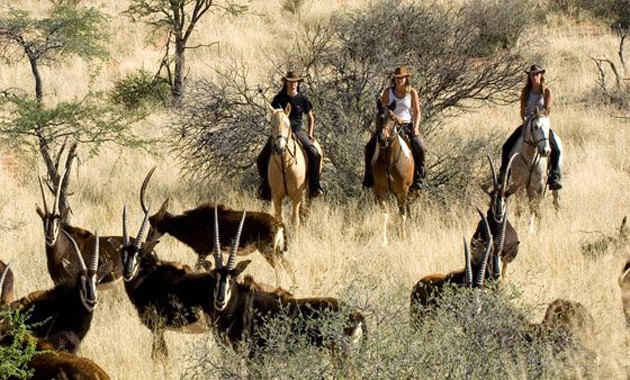 Read more Travel Bug Tuesday stories with World Odyssey here, here and here.