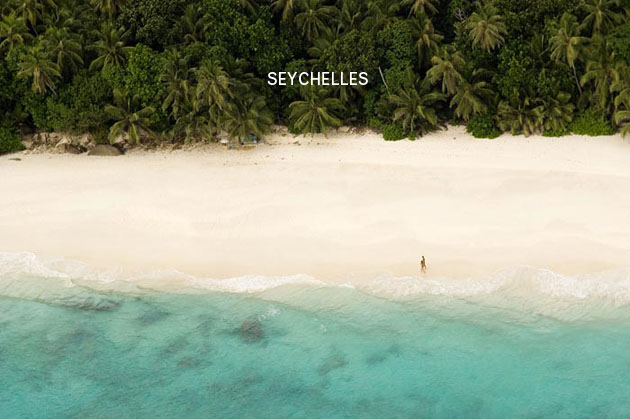 Over the last 12 months I managed to travel to five different countries, something I never dreamed about doing in such a short period of time. It all started with our honeymoon (seen here and here) that seemed to spark a travel bug that was a sleeping giant within us. We decided after years of knowing each other and never really taking any long distance trips that we wanted to do something amazing that we would remember for the rest of our lives. A sort of once in a lifetime experience. Enter the team at World Odyssey that single handedly instilled a permanent wanderlust in us after setting up a dream honeymoon that started with a safari in South Africa followed by island flopping in the Seychelles. We still think back to our trip and get waves of homesick butterflies for both places that literally swept us of our feet and vow to do it again some day. It's that feeling that keeps me dreaming of exploring the world.
With summer upon us I've had a severe travel bug that won't subside. I was flipping through some travel mags recently (daydreaming) and decided a new series was in order: Travel Bug Tuesdays. Each Tuesday over the summer I'll be sharing a dreamy destination hand picked by our friends at World Odyssey. They know the best places in the world and have their finger on the pulse when it comes to the latest and greatest so I asked and they gladly accepted the task of sharing their top ten summer vacations. First up the Seychelles islands.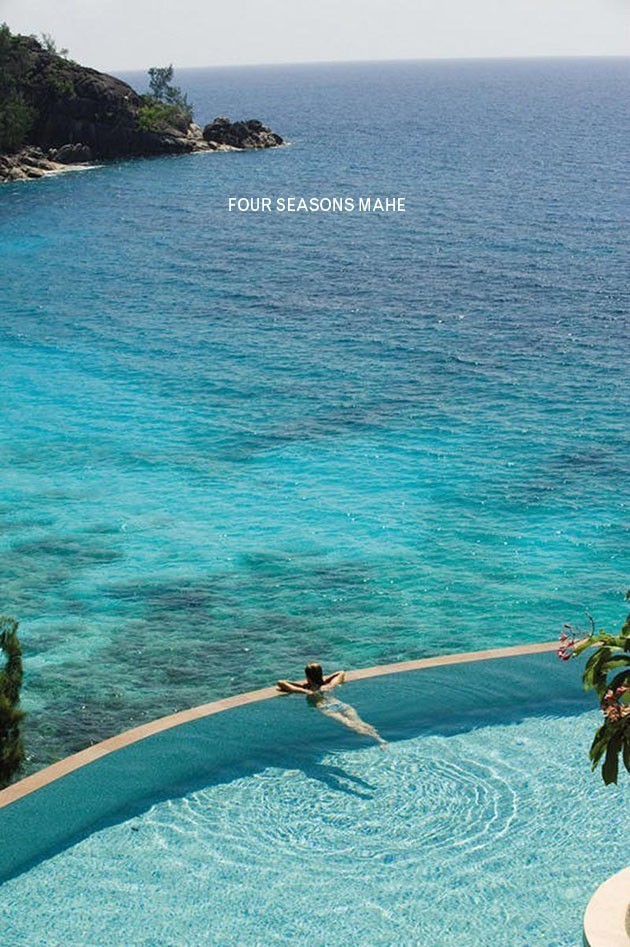 Having stayed at the Four Seasons Resort on Mahe Island (see our visit here) I can personally vouch for this one. I'll never forget arriving at night and walking into the open air lobby having no idea the kind of view we would wake up to—nothing short of breathtaking. The air was tropical and thick and they greeted us with cool hand towels and a fruity, delicious drink. It felt intoxicatingly tropical the moment we arrived. Our room felt like it's own private tree house complete with a dipping pool, multiple decks and a bathtub that hung over the scenery. It's more luxurious than you could imagine. Aside from soaking in the room, we loved hanging by the beach each day snorkeling, stand up paddle boarding and swimming. Even the powdered sugar-like sand was amazing.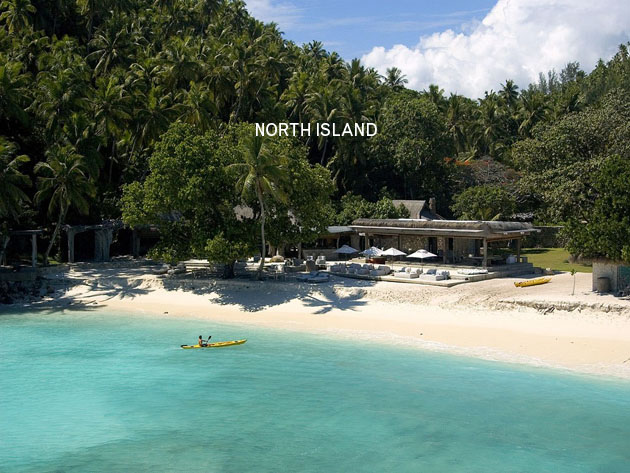 North Island is most known for this, which immediately caught my attention: Prince William and Duchess Kate honeymooned here. It's the most exclusive (and pricey) place to vacation in the Seychelles islands. With only 11 guest villas you could easily seek privacy at a place like this. The rooms alone look stunning. Some day…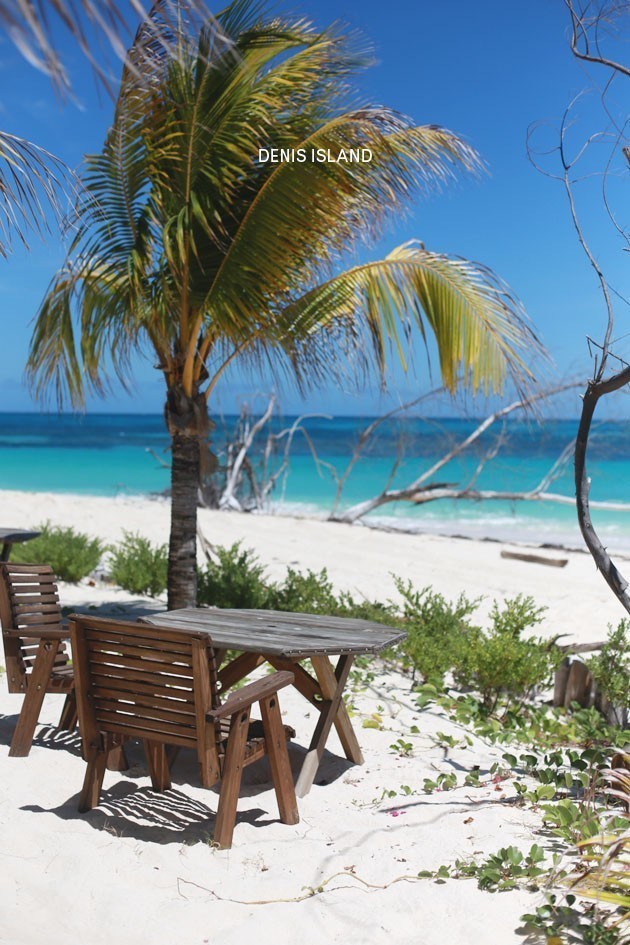 The furthest island north of the seychelles is Denis Island, a teensy private resort with beachside bungalows. We got to spend 8 nights here on our honeymoon and it was the definition of R&R. No TV or internet was the biggest blessing we could have asked for. We completely unplugged and were officially on island time. Morning walks, snorkeling, sunset cruises, and some seriously good weather—Denis island, because of the flat terrain and location, gets the least amount of rain—seemed to easily fill up our days. The temperature highs were 85 while the lows were 80. Rough living. More on our visit here and here.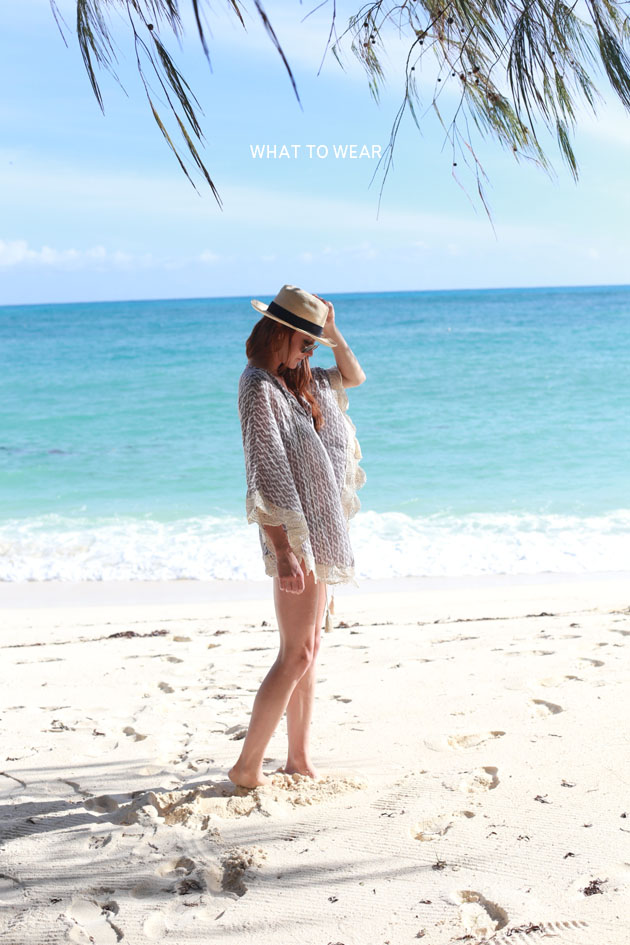 One of the best parts about visiting a tropical destination is the small amount of clothing you need thanks to the warm temps. I lived in bikinis and cover-ups which took up little to no space in my bag. Aside from the obvious I also depended on my running shows for exploring the island and cozy loungewear for evenings. For some reason I always got a chill from being in the sun and having something like sweat pants was oddly necessary.
Here are some favorite finds for a Seychelles holiday.