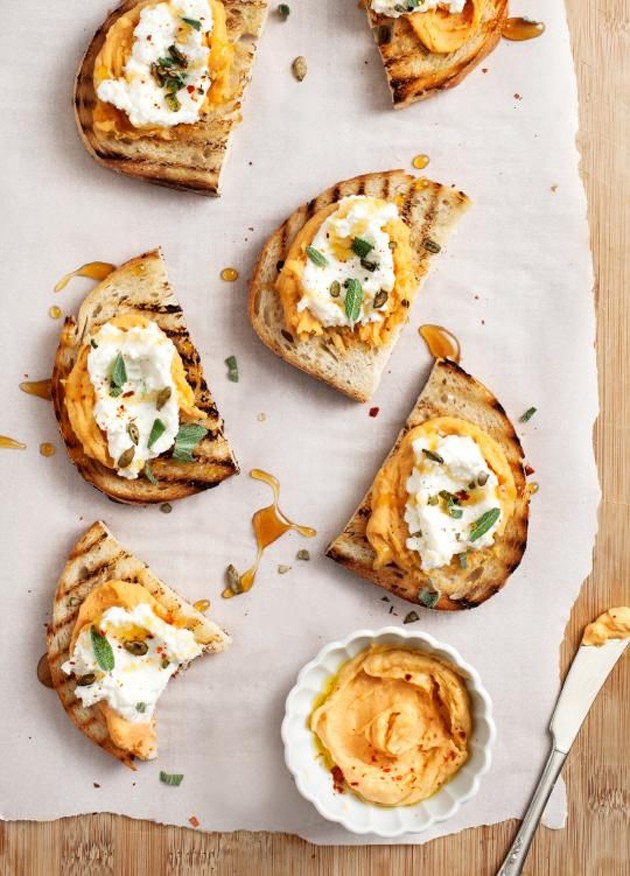 I've been gushing lately about how excited I am to dress for fall, but another reason why I've been looking forward to the season is the food. There's nothing like a good, warm meal on a cozy night and since remodeling our kitchen (sharing that soon!) I've been getting back into my routine of cooking. The new slough of produce popping up (squash, pumpkin, apples, sweet potatoes, beets and more) has me inspired to start mapping out my must-make list for October. Aside from my obvious favorites to make this time of year (sweet potato coins, grilled cheese, stuffed tomatoes, roasted brussel sprouts) here are some others I can't wait to whip up.
Above: sweet potato tahini crustinis.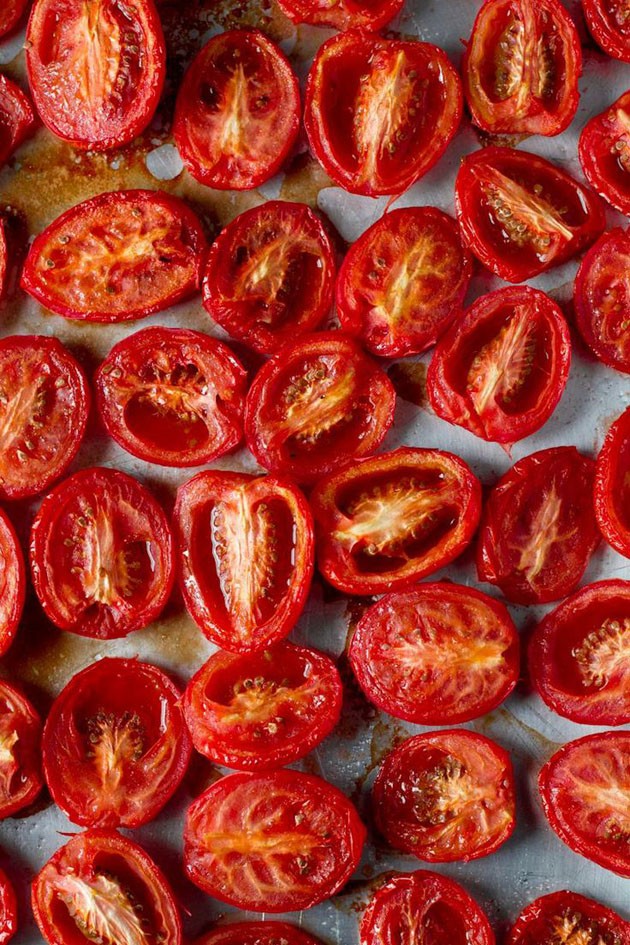 Slow roasted tomatoes I plan on mixing with pastas, garlic chicken and more.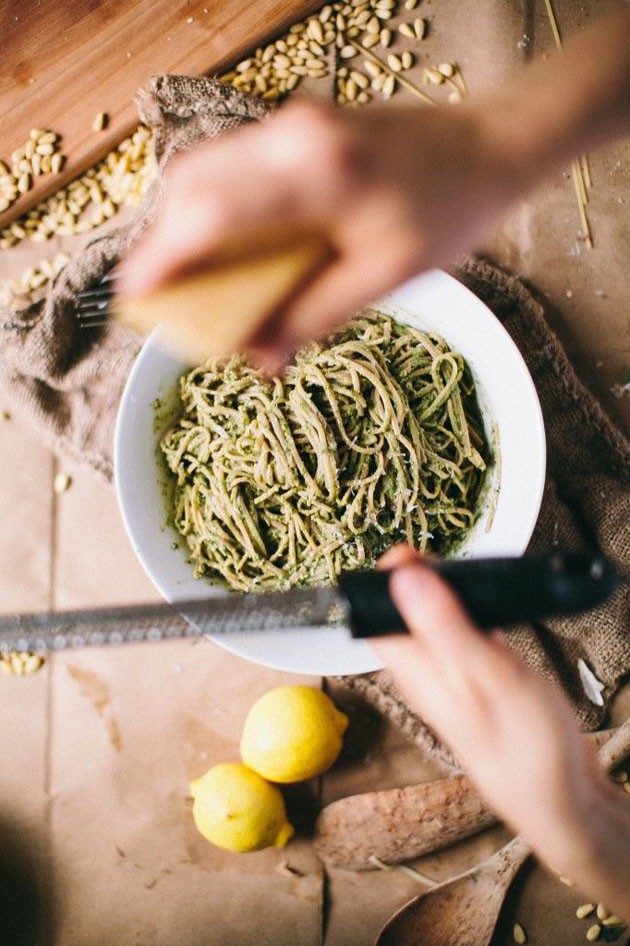 Hot pasta dishes. This is the one area I know I can be creative and improvise without relying on a recipe. This chard and pesto one has been calling me name. Side note: this grater is my absolute favorite (seen in the image above). It's the best for zesting fruit, grating parmesan and even garlic.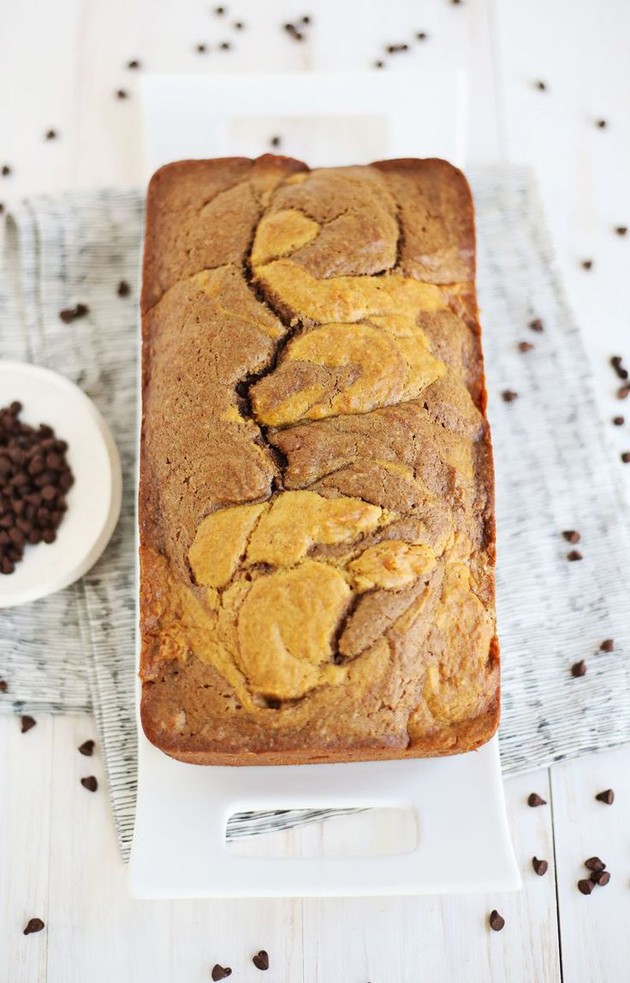 Pumpkin chocolate bread. Just the thought of this in the morning with a cup of coffee puts me in the fall mood.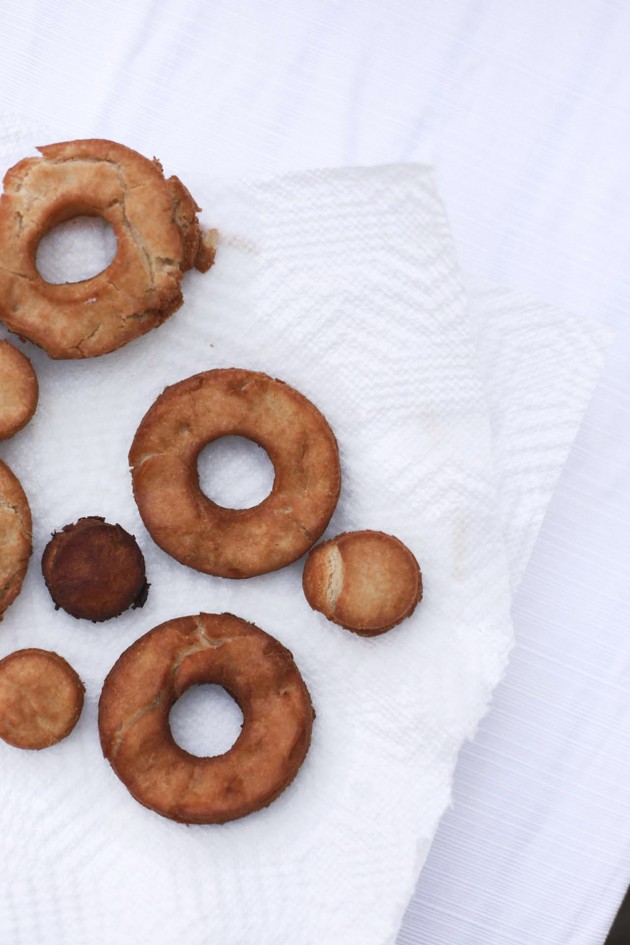 Last year we had some friends over and made homemade apple cider donuts, it was so much fun (and crazy delicious) I've been antsy to make them again.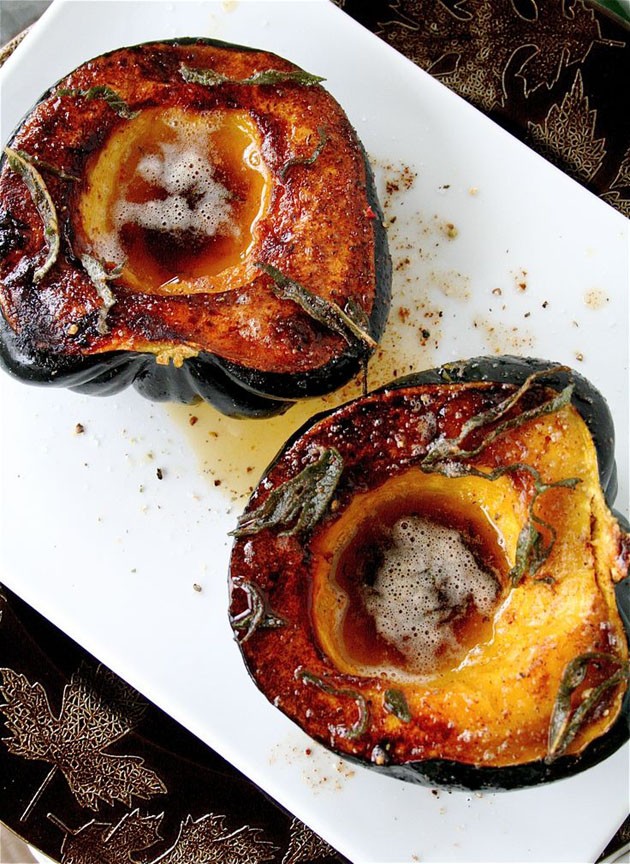 Lastly, roasted acorn squash with sage. This recipe became a favorite last year because it was healthy, delicious but most of all easy. I've been on the hunt for different acorn squash variations and this one looks simple yet decadent.
Some cooking essentials I rely on and some that are on my wish list…