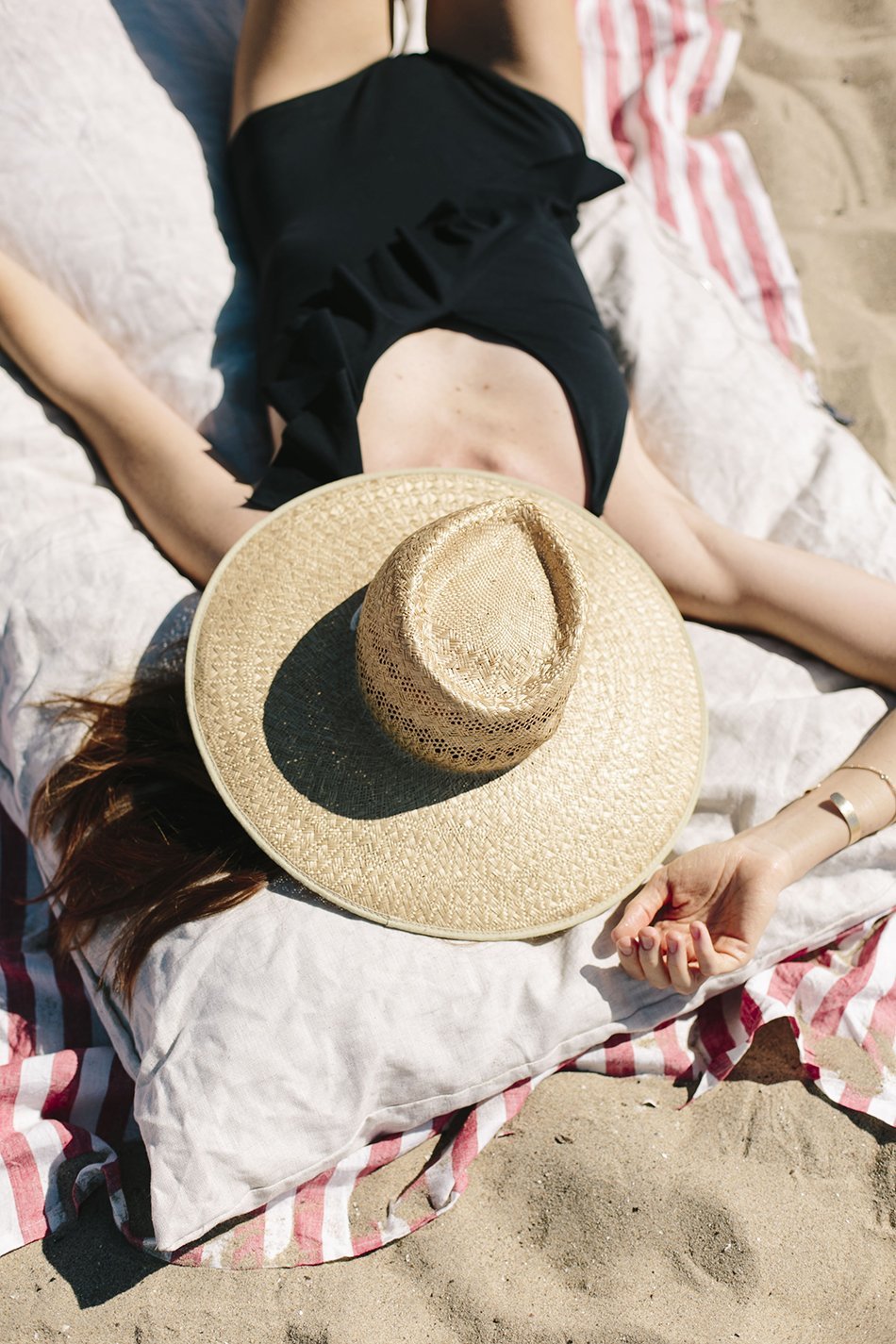 I've turned into a bit of a lounge lizard recently since Spring showed face. Soaking in the sunshine has never felt better and this past week I think I found myself stealing even just 5 minutes here and there. I'm blaming the perfectly warm and breezy days along with the discovery of Hedgehouse throwbeds for a whopping 4-day picnic streak last week. I literally didn't unpack any of my "essentials" because there was no reason to with a sunshine-everyday forecast. So while I'm sitting at my dining room table staring at the stack of things I need to put back, I figured I'd share my top 5 lounging essentials. Here it goes.
Hedgehouse throwbeds: I'm completely obsessed with these roll up cushions that have revolutionized my lounging game. I've put them on lounge chairs, brought them to picnics (used here), snuggled on the beach with Elin and passed out in our backyard while reading. But throwbeds aside their selection of pillows and blankets will make any textile junkie (like myself) swoon. I might have to start collecting them like shoes. Enter the code COULDIHAVETHAT to get 20% off site wide.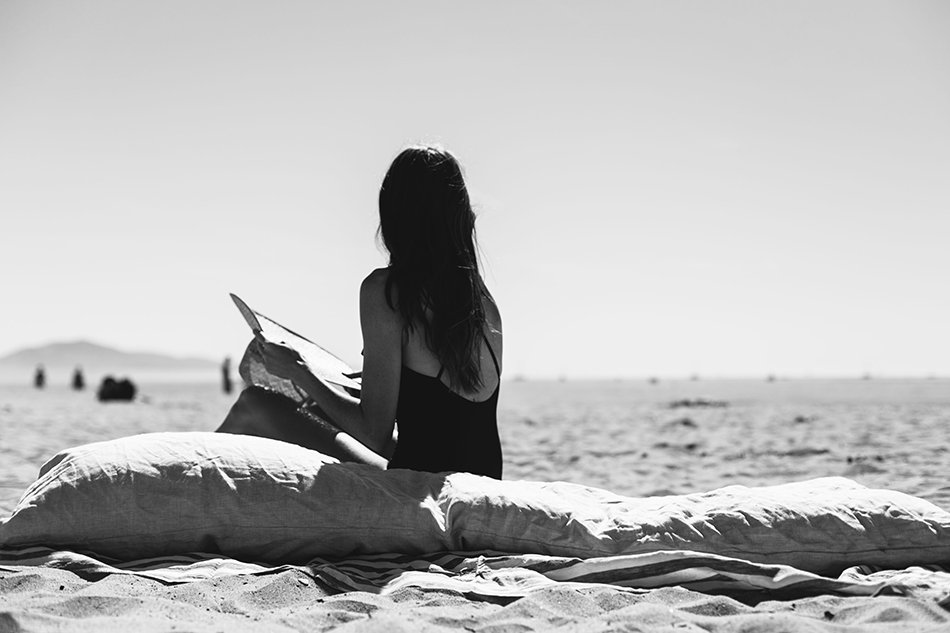 A good hat that you love. I have a whole wall of wide brim hats that I rely on. But once Spring arrives they're scattered around in my car, the house or sometimes outside waiting for me to finish that book. Some of my favorites below.


Beach blanket. Remember this post last summer? Well add Hedgehouse Travel Towels to the list, I'm totally obsessed with the linen quality of their blankets and the patterns.
A giant tote. If you're taking your lounge party on the road, you're going to need a very large tote bag. Some of my favorites here.


Water bottle. An obvious essential if you're out in the sun, but finding a chic one is harder than you think. I'm currently using and loving this one which is made of copper so it's also anti-aging, stimulates your brain and aids in skin health.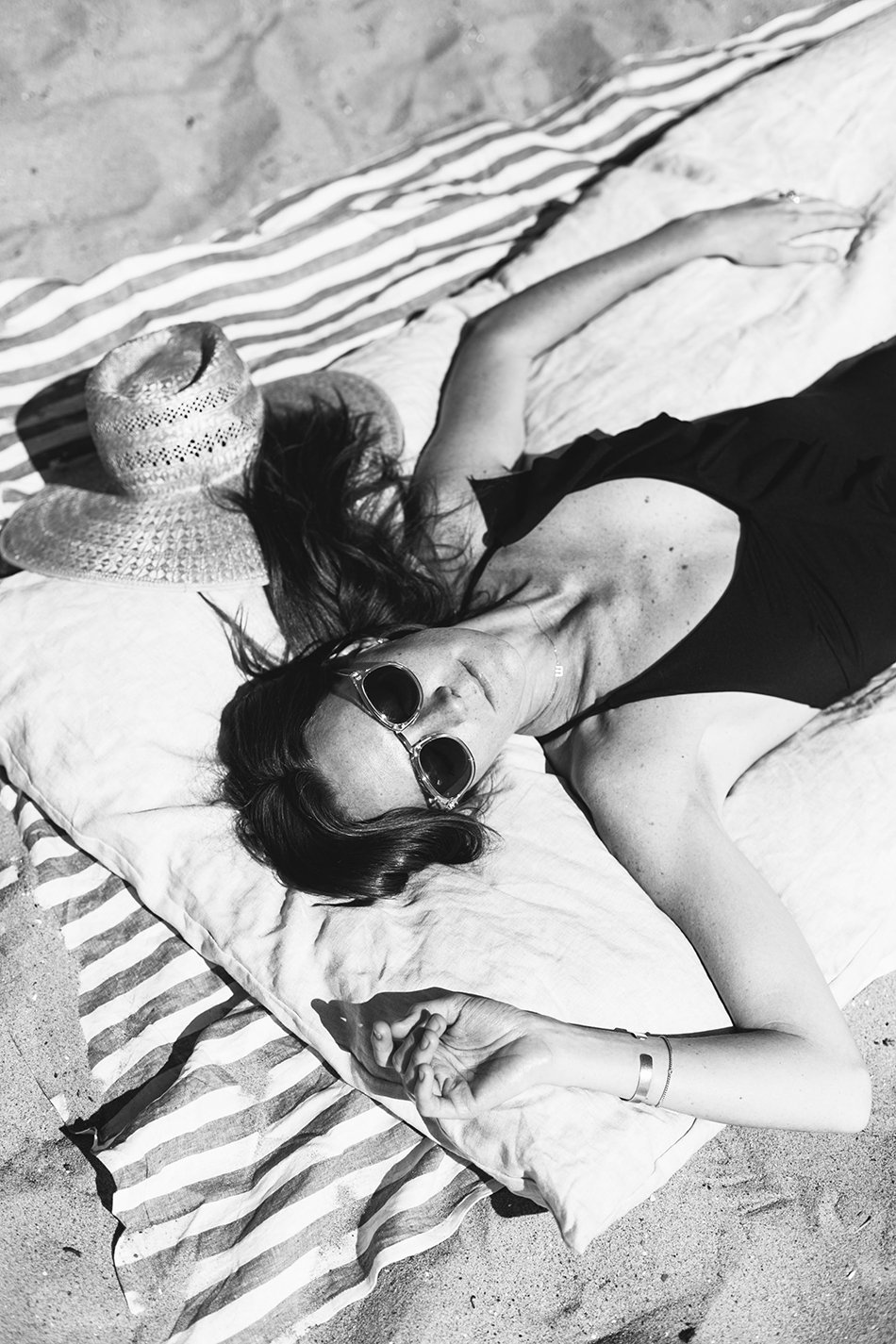 Swimsuit by Marysia Swim // Photography by Arna